Diamond Announces Christmas Holiday Skip Week
Sep 17, 2012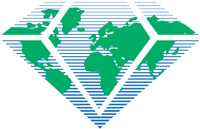 In consideration of UPS' holiday delivery schedule, and in consultation with retailers and publishers -- Diamond will not ship new product to comic shops on the week of December 24th.

Comics shops will have selected new items from publishers and manufacturers on sale on Wednesday, December 26th.

DC Comics (on sale 12/26/2012)

AQUAMAN #15
BEFORE WATCHMEN: NITE OWL #1
JUSTICE LEAGUE #15

Look for some exciting announcements from other publishers and Diamond in the near future.