Indie Edge May 2012: Zak Penn
Apr 13, 2012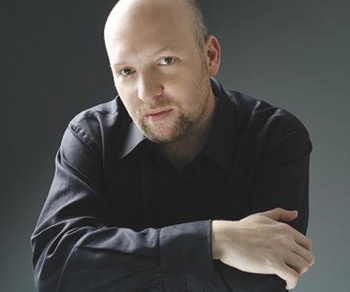 This month's featured creator is…
Zak Penn

Zak Penn's career began as a screenwriter when he sold his first script, Last Action Hero, at the age of twenty-three. Since then,Penn has become known for his work on numerous films based on Marvel comics, including X-men 2 and X-men: The Last Stand, Elektra, The Incredible Hulk, and most recently, The Avengers.
"Working on The Avengers was surreal and constantlyexciting," said Zak. "One of the best things about it was getting to talk to people like Bendis, Millar, and Joe Quesada about what they would want to see in an Avengers film."
Penn has also dabbled in other genres, writing scripts for disparate films such as P.C.U., Behind Enemy Lines and Suspect Zero. Zak's shift into independent cinemabegan when he collaborated with his idol, Werner Herzog, on the script for RescueDawn. Penn directed and co-starred with Herzog in Incident At LochNess, his award-winning "hoax" documentary about the legendary director's attempts to make a film about the equally legendary monster. Zak had this to say about Lock Ness and working with Herzog:
"It's lesser known, but one of my favorite projects was Incident at Loch Ness. The opportunity to play endless pranks on Werner Herzog made it worth the entire project. I also really enjoyed getting to cast Werner Herzog as a villain in The Grand."
The Grand, Penn's second completely improvised film, was his third film with Herzog, and featured an eclectic cast including Woody Harrelson, David Cross, Ray Romano, Cheryl Hines, Dennis Farina and Gabe Kaplan. In addition, Penn co-wrote the original story for Antz and produced the animated film Osmosis Jones. He has also acted in a number of independent films, including Star Maps and Chuck & Buck. His first foray into television, the critically acclaimed original series Alphas, starring David Strathairn, is entering its second season on the SyFy Channel. So what's next for Zak Penn? He can't tell us everything he's working on, but we did find out this:
"Currently I'm writing the screenplay for The Karate Kid 2 and working on an untitled science fiction film that I will be writing and directing. I'malso developing an Adult Swim-oriented show with Tim and Eric Awesome Show's production company, Abso Lutely. The SyFy channel original series I created, Alphas, is going into its second season. Lastly I'm writing a comic book series called Hero Worship with Scott Murphy."
Hero Worship, coming soon from Avatar Press, is a tale about the ultimate celebrity, an indestructible superhero called Zenith, the rabid fans that worship him... and what happens when an unhealthy obsession leads to one fan getting super powers of his own. Penn, now entering his third decade in the film industry, attributes the longevity of his career to off-season conditioning, lots of Halo, and a diet of pure corn starch.
We asked Zak Penn to list some of his favorite recent comics:
© Powers by Brian Michael Bendis (infact, he says, anything by Bendis!)
© Ex Machina by Brian Vaughn
© Parker by Darwin Cook
© Criminal by Ed Brubaker
© The Sword by the Luna Brothers
But Zak is doing more than just reading and making movies about comics these days, he's writing his own! His new series Hero Worship, co-created with Scott Murphy, is coming soon from Avatar Press. Check out the preview art from the new series, featuring Penn's new super hero, Zenith.
Are you following PREVIEWSWorld on Twitter yet? Follow @PREVIEWSworld