The Dark Knight Rises Trailer Surfaces On The Net
Dec 19, 2011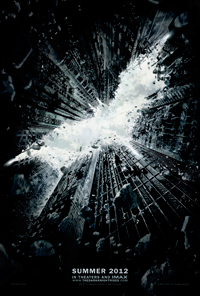 The Dark Knight Rises is directed by Christopher Nolan, and is the third installment in Nolan's Batman film series, which began with Batman Begins (2005) and was continued in The Dark Knight (2008), which saw the Academy Award-winning performance by Heath Ledger as The Joker. The new film stars Christian Bale, Michael Caine, Gary Oldman, and Morgan Freeman, and takes place eight years after we see The Dark Knight make his escape on his motorcycle at the end of the second film.
Nolan has said that in this film, we have a much older Batman, who's not in good shape mentally or physically. This does not bode well for the hero, as his new nemesis has a fighting style that is nothing short of "brutal."
Tom Hardy, who plays Bane, says his character's fighting style is "heavy-handed, heavy-footed," and "nasty. Anything from small-joint manipulation to crushing skulls, crushing rib cages, stamping on shins and knees and necks and collarbones and snapping heads off and tearing his fists through chests, ripping out spinal columns. He is a terrorist in mentality as well as brutal action."
Things do not look good for the Bat next year.