Get Graphic: Kate Sherron Takes You to the Silk Hills
Jun 16, 2022
Art by Kate Sherron
Interview by Troy-Jeffrey Allen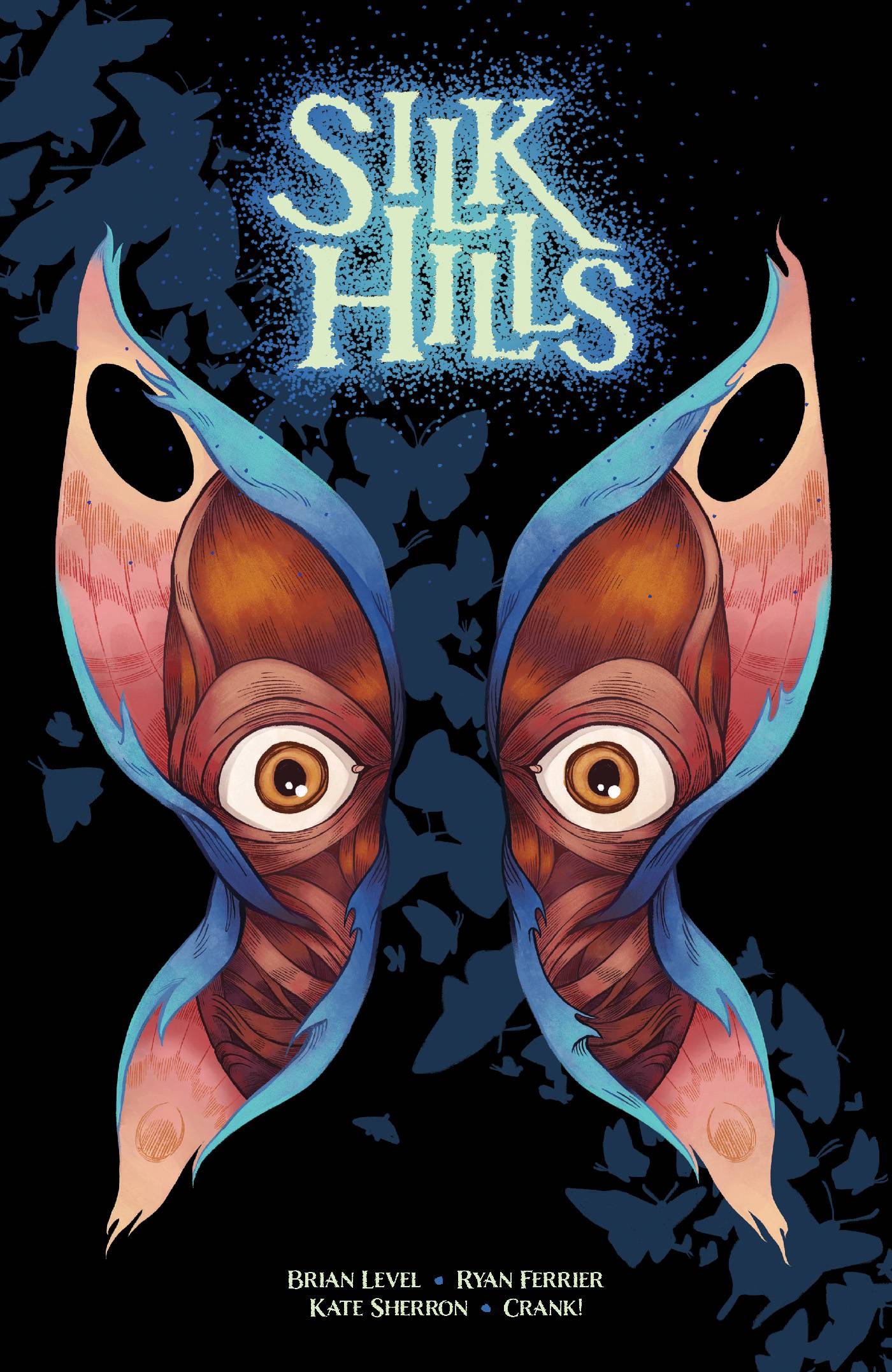 Oni's new graphic novel Silk Hills is described as "Twins Peaks meets X-Files set in Appalachia," just hit comic shops this week and we got a chance to talk with artist Kate Sherron to find out how she approached creating the look of this terrifying new tale taking readers through the misty hills of Appalachia where a mystery lies deep.
Keep reading...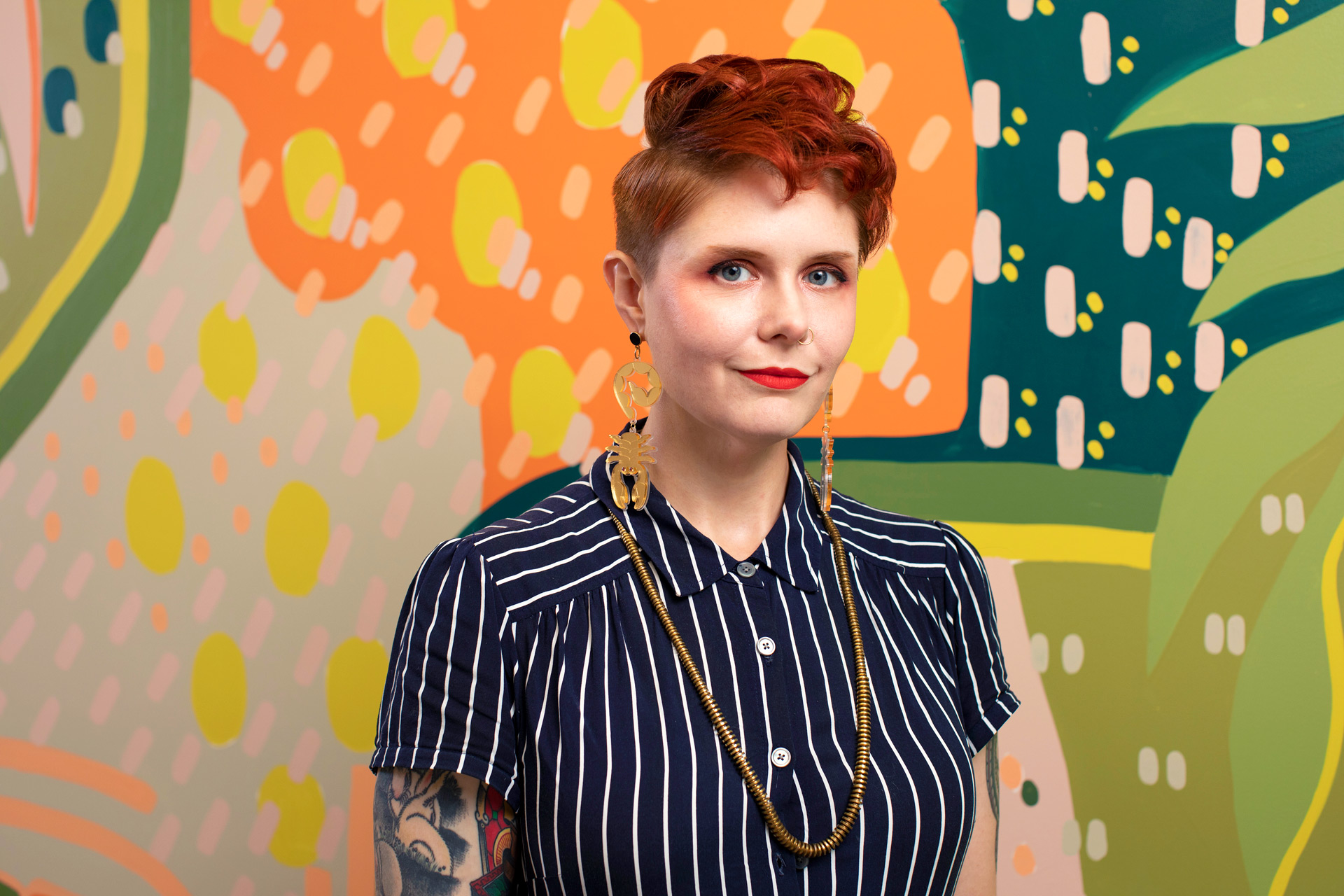 Who are you and where do you hail from?
Hello! I'm Kate Sherron, a cartoonist and college professor who was born and raised in St. Louis, MO but currently resides in Savannah, GA.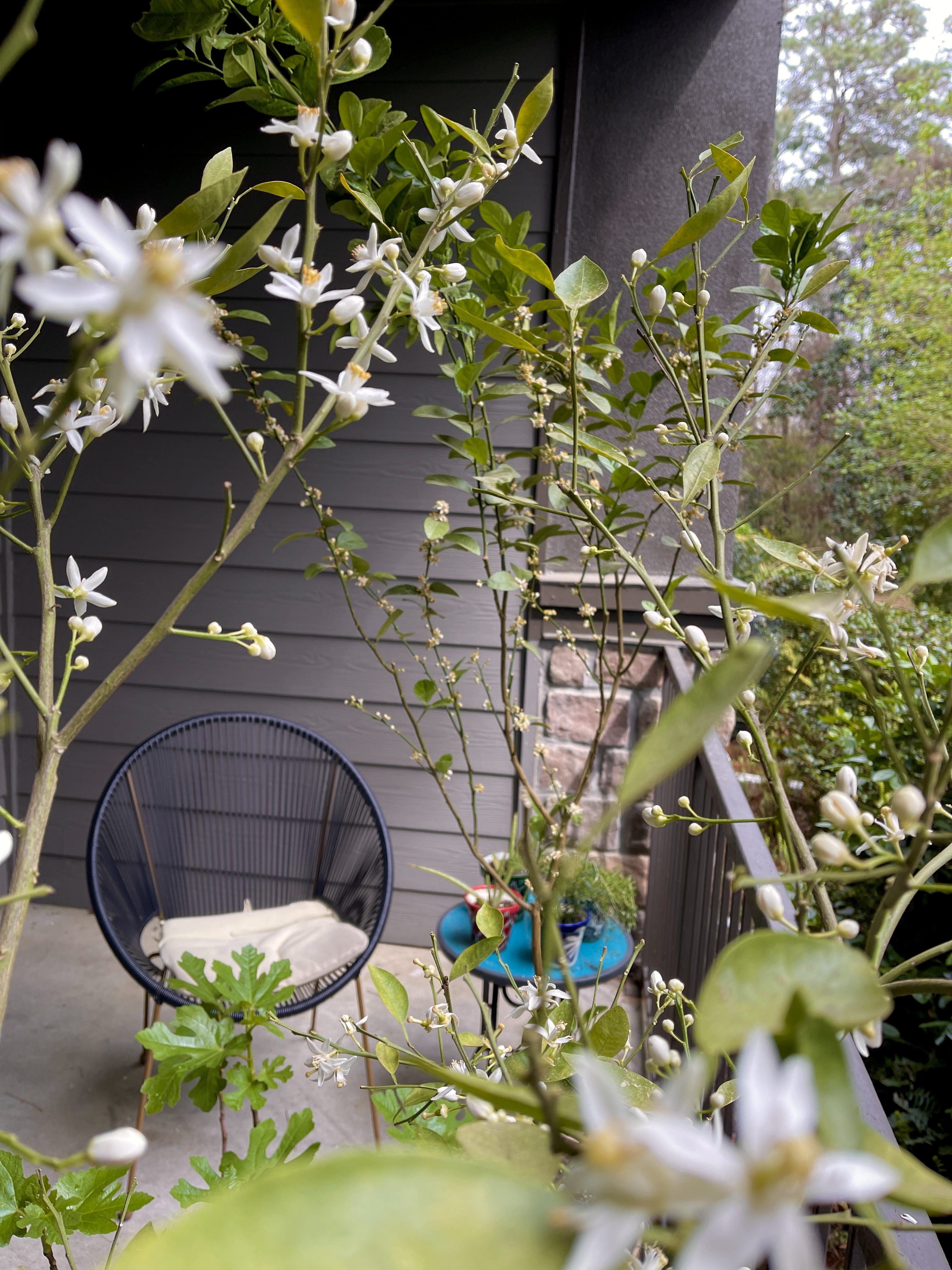 One of Kate's preferred places to work
What can you tell us about the story behind SILK HILLS?
SILK HILLS as a project goes back a bit. It's August 2016, I'm brand-new to professional comics and I'm scrambling to find work. My writer buddy (Ryan Ferrier) mentions he and his co-writing pal (Brian Level) are working on a pitch for a "Twins Peaks meets X-Files set in Appalachia" story.
That ticked all my creative and professional boxes, but what really sold me was my first phone call with Brian to chat about the concept. I think we talked for three hours—probably our shortest chat to date—and Brian's become one of my dearest friends and collaborators in the years since. The rest of the production road for SILK was a bit more winding, but it's finally hitting shelves this year and that's all that matters, yeah? [laughs]
How did you go about designing the look of Beth Wills?
At her core, Beth's ex-military, ruthlessly pragmatic, and an outsider to the town. There's a million different iterations of those characteristics and I cycled through about half of them between pitch and print, ultimately landing on this one. It helped that I knew exactly what Celia would look like from the very start, giving me a faint creative north star to follow: the total opposite of Celia.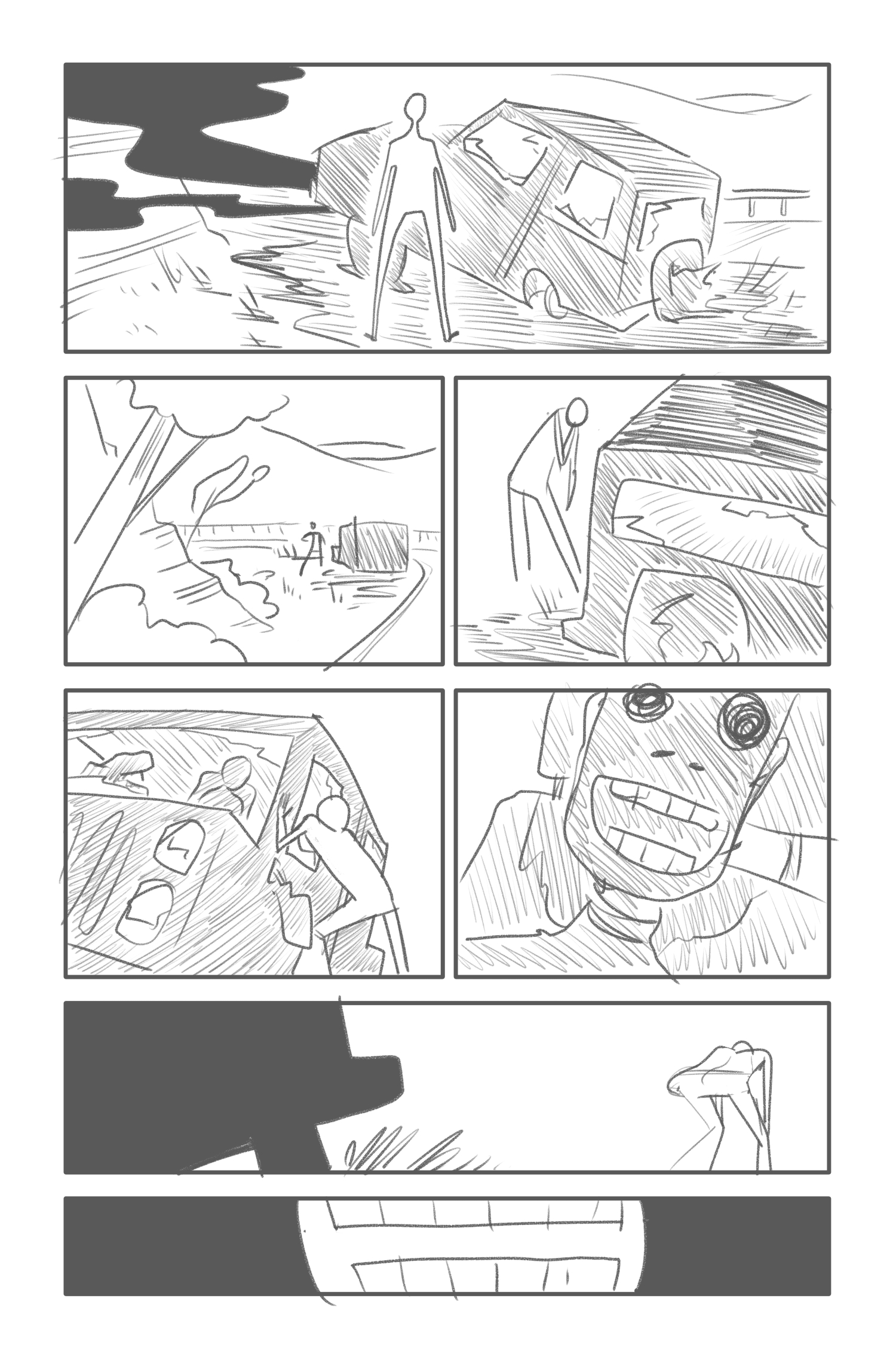 How did you get into comic books as a fan?
My family's not really comics folks beyond the funnie pages—although my mom's seen more Marvel media than me at this point—so I came to comic books on my own. It's 1997, I'm 13, I finally get the courage to actually go into the local comic shop, and I keep buzzing the rack of SANDMAN trades as I circle the shop. Those McKean covers are siren songs, you know? I finally get up the nerve to flip through one when the guy working the shop comes over, takes it out of my hands, and points me to the back corner, telling me that SAILOR MOON's over there.
Joke's on that dude, though. I picked up an issue of MIXXZINE and not only did it have SAILOR MOON in it, it also had MAGIC KNIGHT RAYEARTH, HARLEM BEAT, ICE BLADE, and PARASYTE. A very educational spread. I was also lucky that the county library near me had a small but mighty collection of indie/alt/small press comics – those two scenes combined made for a helluva introduction to comics.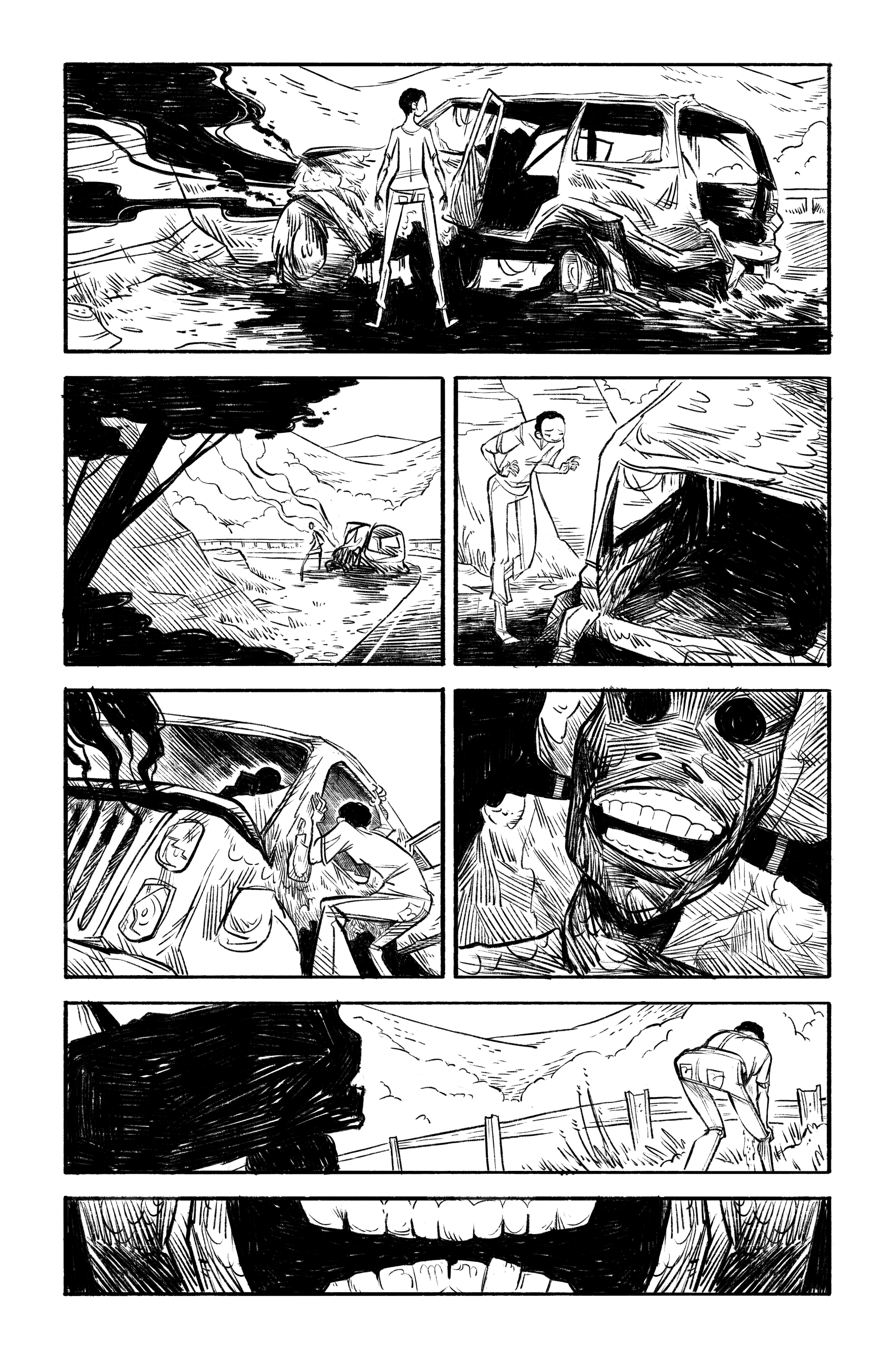 How did you get into comics as a professional?
The long, round-about way! My formal education's in painting and illustration and, post-graduation, I took a reeeeeal long time figuring out what I wanted and how to go about getting it. I didn't get paid to make comics until my early 30s, (nor did I aggressively pursue that until then, to be fair,) but I put in a lot of hours filling it the holes of my comics education over that interim decade. I made over 400 pages of comics for a couple webcomics, worked a bunch of cons, made some friends in the industry, made some comics with those friends, met an editor at Boom through one of those projects, and got my first paid gig in 2015 doing a short for a licensed series.
The seven years since have been a blur of grinding out a bunch of licensed books while working full-time at an insurance company, grinding out a bunch of licensed books while freelancing full-time, getting an offer to return to teaching, moving halfway across the country, grinding on both licensed and creator-owned work while professor-ing full-time, putting out my first creator-owned book, and finishing my second, (which'll hit shelves soon!) Can't say it's a repeatable path for any up-and-comers to follow, but it got me here eventually!
What tools do you use to ink?
Clip Studio Paint on an iPad pro, with an Apple Pencil. I vacillate between Frenden brushes and True Grit Supply brushes, depending on the project. (Not a paid sponsor, I'm just a big fan – they're crazy-good brushes!)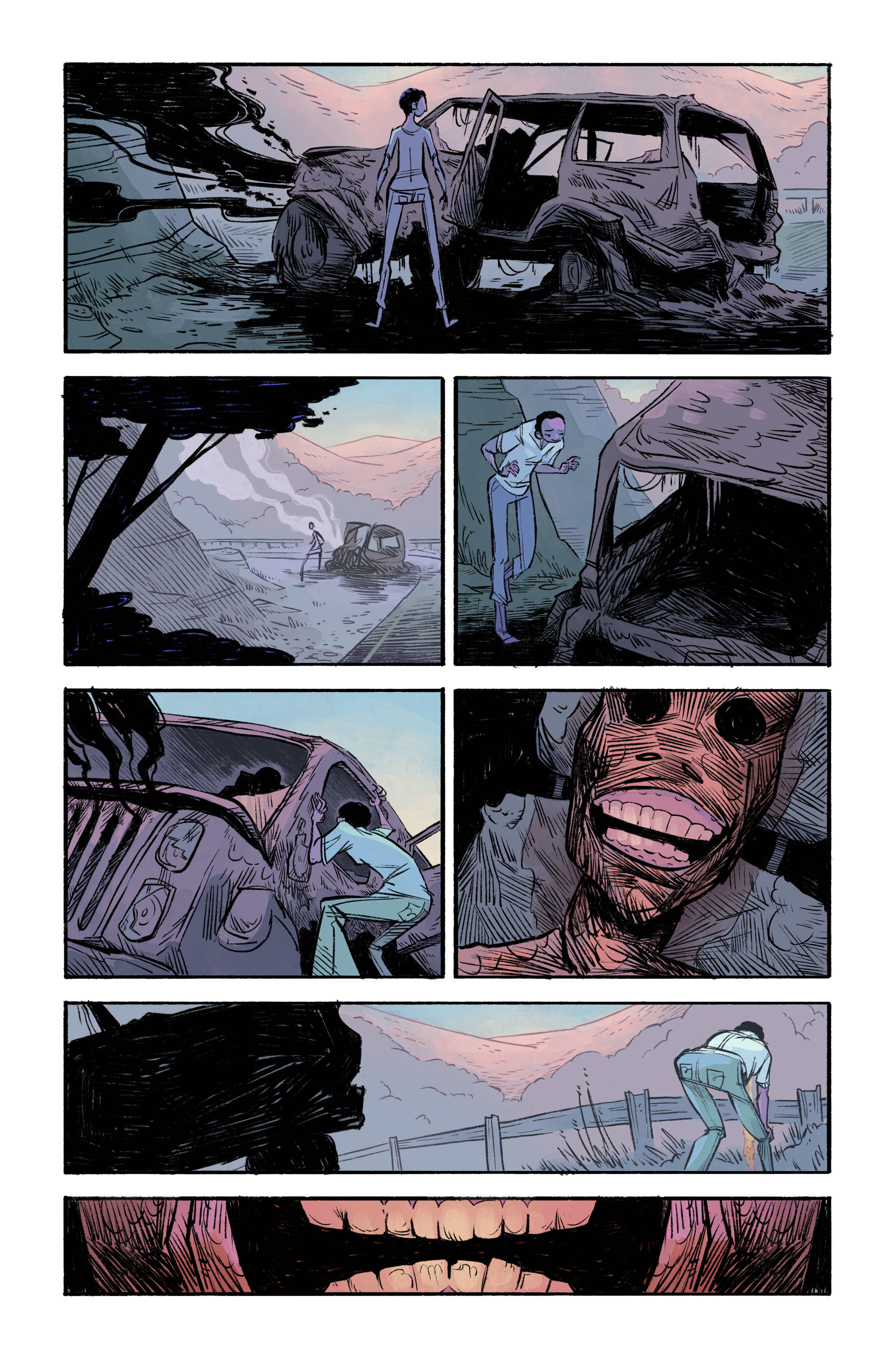 What's next for you?
I'm wrapping up some pitches as we speak! I haven't gotten to write as much as I'd prefer, so I'd like to rectify that with these couple of projects. I'm also chatting with Level about another collaboration, teaching a bunch, and looking forward to spending some quality time with friends and family this summer break.
Where can we find you online?
I mostly kick around Twitter and Instagram these days at @katesherron for both. I'm pretty chill social-media-wise, but if you like art and the occasional lukewarm take on whatever I'm watching or reading at the moment, feel free to follow me there!

If you want to discover more of Kate's work, be sure to follow her on Instagram and check out her site.
Silk Hills (JAN221554) is now available at your local comic shop! Check it out for some scary summer reading.
And keep an eye on PREVIEWSworld.com's Twitter, Facebook, or Instagram for more artist spotlights!
ONI PRESS INC.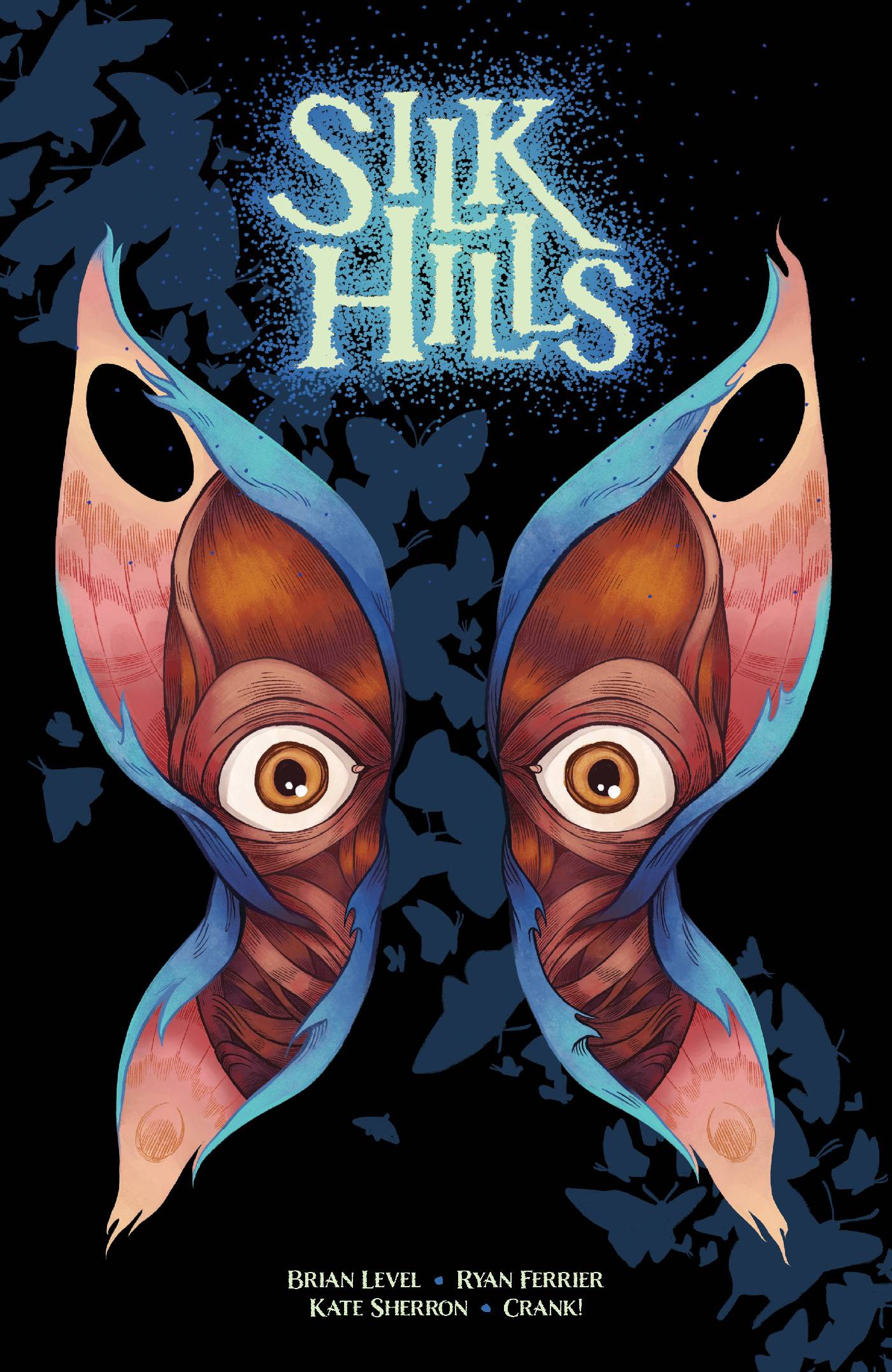 (W) Ryan Ferrier, Brian Level (A/CA) Kate Sherron
When Beth Wills comes to Silk Hills, a small Appalachian town that's seen better days since the mines were abandoned, she expected a bit of culture shock... But not like this! Beth is someone who has a talent for finding people who don't want to be found, and when she's called to Silk Hills by a local titan of industry, she can tell that something's not right. Little does she know...
Silk Hills was once booming, but the only reason people tend to come through town anymore is to buy Mothman merchandise. Before long, Beth finds out just how wrong things can get in the woods, as her search for a missing troubled youth finds her running afoul of the local drug trade, too-friendly creepers, a very sinister deer, and psychoactive moth dust.
In Shops: Jun 15, 2022
SRP: $24.99
PREVIEWS Page #330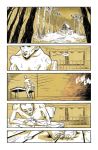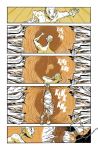 Click to View

***
Troy-Jeffrey Allen is the producer and co-host of PREVIEWSworld Weekly. He is also the Consumer Marketing Manager for Geppi Family Enterprises. Troy's comics work includes MF DOOM: All Caps, Public Enemy's Apocalpyse '91, the Glyph Award-nominated Fight of the Century, the Harvey Award-nominated District Comics, and the Ringo Award-nominated Magic Bullet.