Get Graphic: The Electric Dreams of Fernando Dagnino
Nov 10, 2021
Art by Fernando Dagnino
Interview by Troy-Jeffrey Allen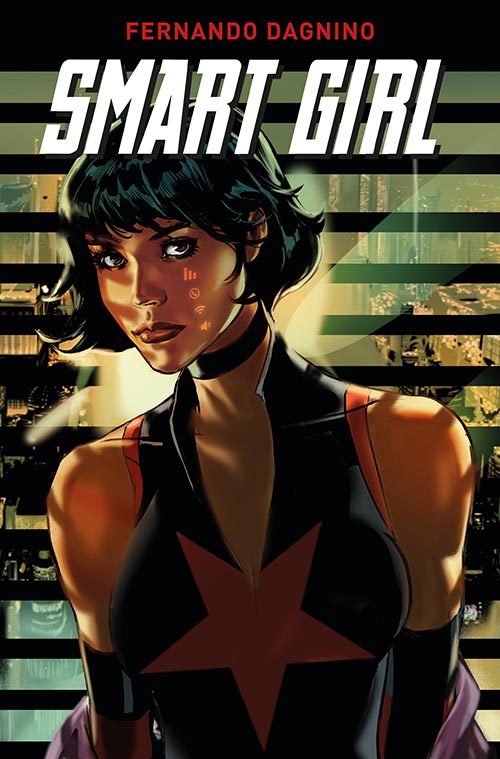 As any Blade Runner fan will tell you, artist Fernando Dagnino can dream up some very impressive androids. Already familiar to comic fans for his work at DC Comics, Dagnino truly stood out as an artistic force of nature on Blade Runner 2019 and Blade Runner Origins. But he's not done yet! In addition to his ongoing Blade Runner work at Titan Comics, the publisher wisely opened the door for the Madrid artist's creator-owned Smart Girl (MAY211745) series to receive an English translation.
PREVIEWSworld talked with Dagnino to find out more about the Smart Girl hardcover, Fernando's personal history with comics, and to get a look inside his artistic process.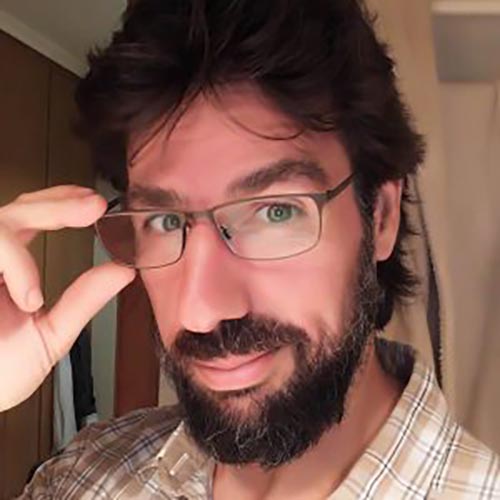 How did you get into comics as a reader?
I started very early buying comics on the street kiosks. Back then some Spanish and Mexican publishers were printing and translating Marvel and DC Comics I got addicted immediately. I remember at 5-years-old, right after finishing a Spider-Man comic, I decided I wanted to be a comic book artist.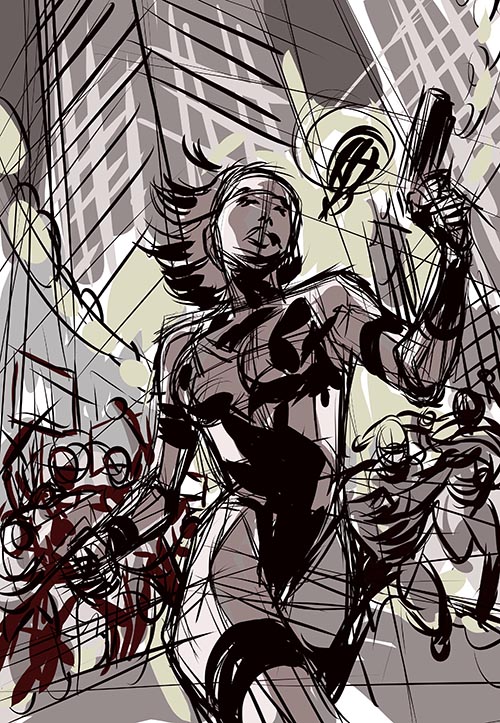 How did you get into comics as an artist?
My first comics ever published was a mini-series of underground short stories I wrote and drew myself called Tales of the Black…which had three issues and was published by a small company in Spain. After that, I made an album for French publisher Soleil in 2003, but it wasn't until 2008 and through the contact of an agent I had back at that time that I signed my first exclusive contract with DC Comics.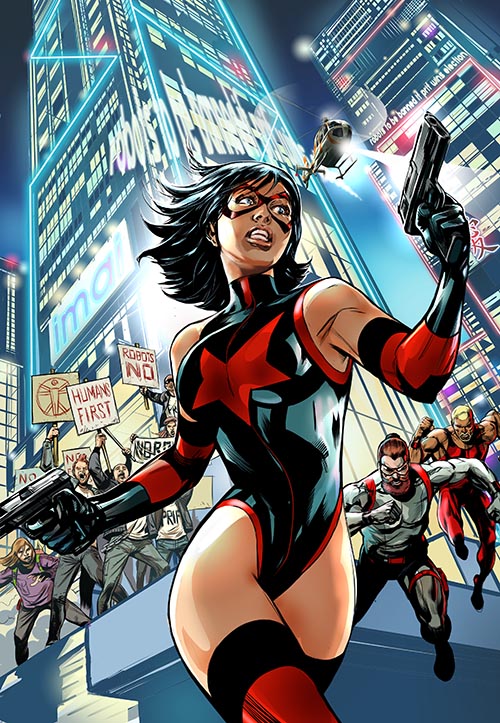 What's Smart Girl about?
In a future where the elites enjoy the use of personal Androids and gynoids called Smart boys/girls. Hiro, a hi-tech engineer, decides his personal unit, Yuki, is old and needs to update for a new model. When the brand new sophisticated unit arrives, Hiro asks Yuki -- who had been his personal escort secretary lover and bodyguard for the last two years -- to transfer all her files to the unit and call the company to come and pick her up.
But Yuki who had been experimenting with strange emancipatory dreams decides to disobey her master. She escapes with all the personal and professional information of Hiro stored in her circuits. And she will use this information to devastate his former master's life but in doing so she will find some secrets that had also been hidden inside of her.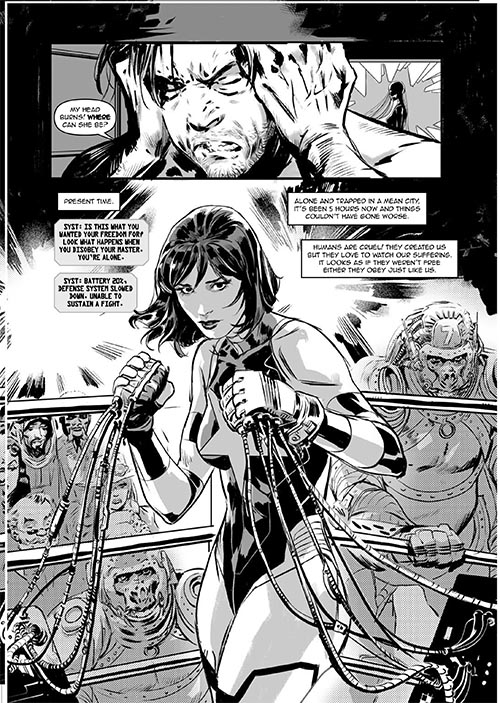 Where did the idea for Smart Girl come from?
It began as a short story back in 2012. I wanted to write a story dealing with programmed obsolescence and the way of incorporating mass consumption culture into our personal relations and human behaviour.
What inspired the look of Yuki?
Yukí's look pays homage to Rachel from Blade Runner, Gally or Alita from GUNNM, and also Major Motoko Kusanagi from Ghost in the Shell. Together with an outfit, I found in a shop years ago.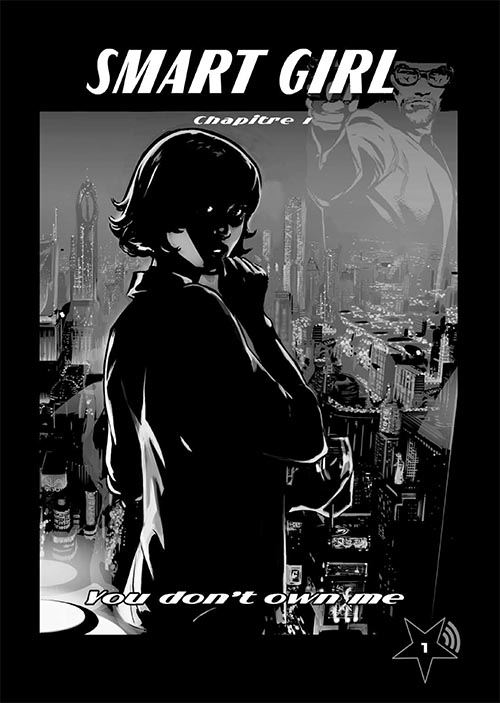 What medium/tools do you use for drawing the comic?
In the case of Smart Girl and Blade Runner Origins, I work entirely on digital from the sketch to the final art. Smart Girl was drawn with a Cintiq tablet but nowadays I just work with an Ipad pro when I do digital art.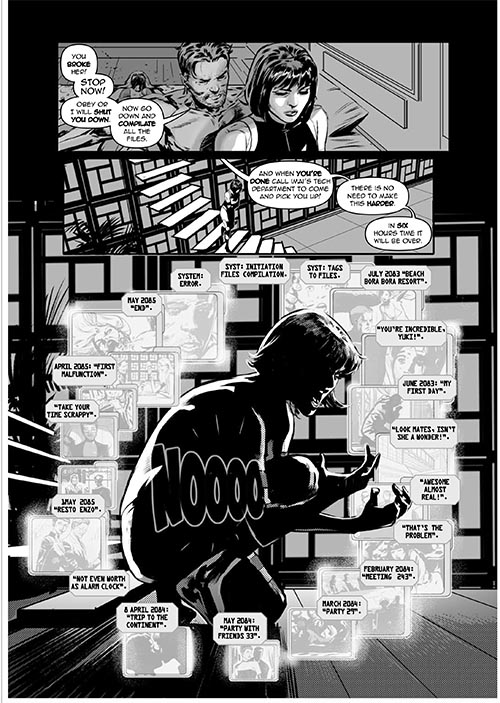 What do you hope fans get out of the series?
First of all, I hope it brings them entertainment while reading it. There are many themes referred to in the pages such as emancipation, obsolescence, conscience, artificial identity, feminism. So of course I hope it provokes some reflection on the reader, as this was my own intention while writing it.
But the beautiful thing about publishing a book is that readers interpret it according to their own view and they find new themes or approaches I had not even considered consciously when writing it. I think this is the essence of diversity and it makes the book grow and expand far beyond my limits as the creator.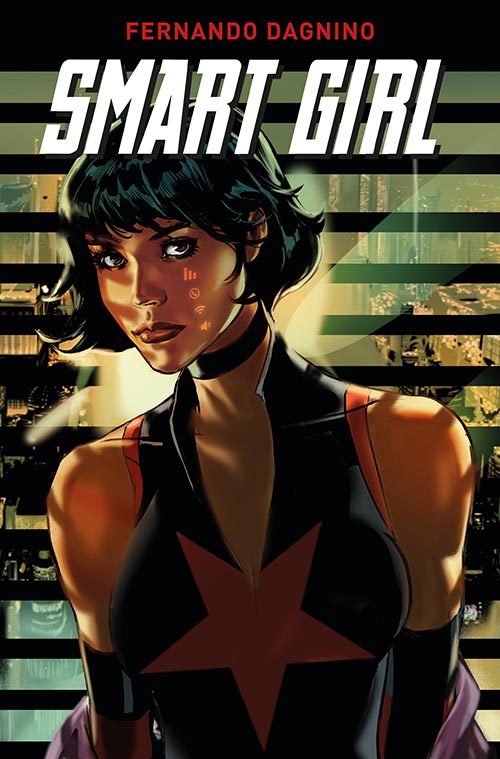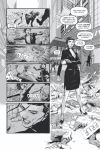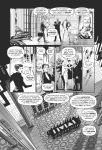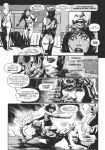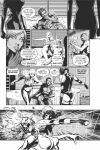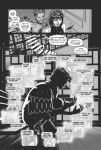 Click to View

Smart Girl (MAY211745) hits comic shops on November 10, 2021 courtesy of Titan Comics. And if you've enjoyed discovering Fernando Dagnino's process, give him a follow on Instagram, Facebook, and Twitter.
Keep an eye on PREVIEWSworld.com's Twitter, Facebook, YouTube, or Instagram for more artist spotlights!
TITAN COMICS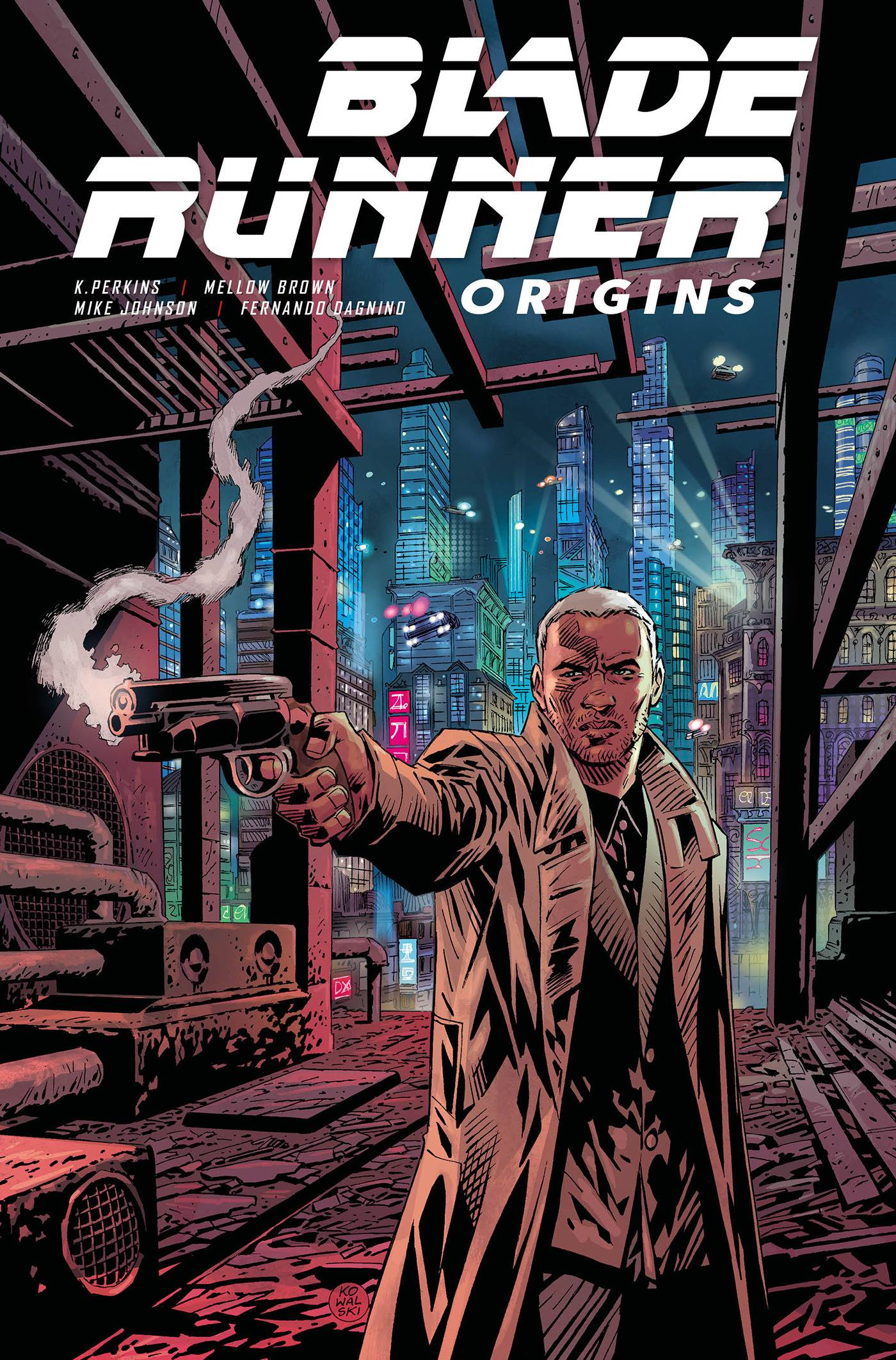 (W) K. Perkins, Mellow Brown, Mike Johnson (A) Fernando Dagnino (CA) Piotr Kowalski
Enter the world of Blade Runner: 2009 and discover the untold origins of the Blade Runners!
A Tyrell Corporation scientist is DEAD, the victim of an apparent suicide.
But when LAPD Detective Cal is called in to investigate, he uncovers secret documents revealing a new kind of replicant and a conspiracy that could change the world.
FEATURES AN ALL-STAR CREATIVE TEAM including K. PERKINS (Supergirl), MELLOW BROWN (American Gods) plus Titan's bestselling Blade Runner 2019 co-writer MIKE JOHNSON.
Collects Blade Runner Origins #1-4
In Shops: Nov 10, 2021
SRP: $17.99
PREVIEWS Page #351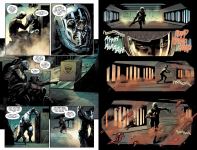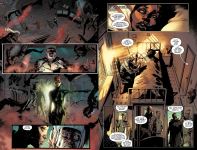 Click to View

TITAN COMICS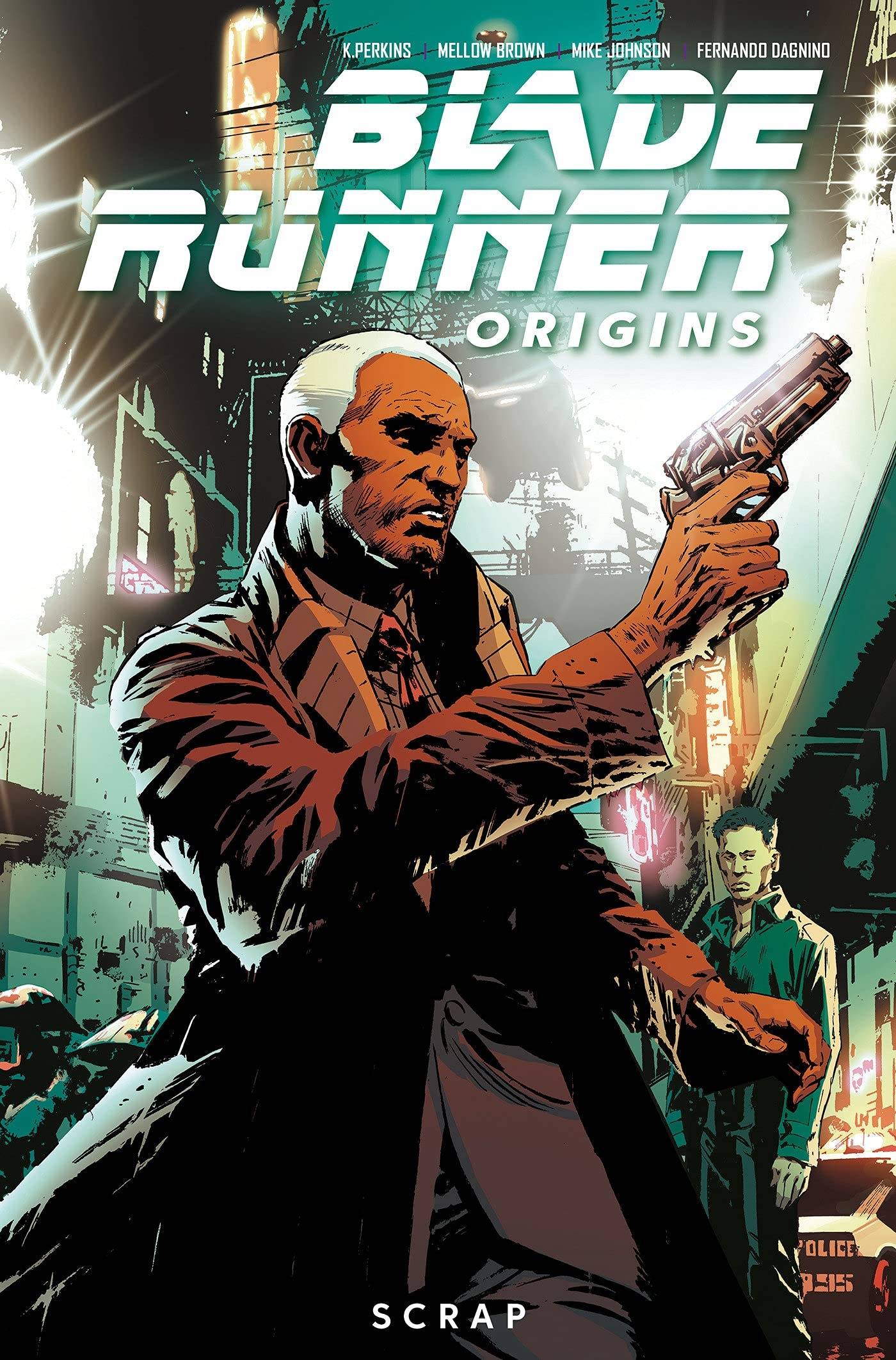 (W) K. Perkins, Mellow Brown (A) Fernando Dagnino (CA) Butch Guice
WELCOME TO THE WORLD OF BLADE RUNNER 2009 AND THE BIRTH OF THE BLADE RUNNER DIVISION!
LAPD detective CAL MOREAUX has teamed up with an escaped experimental REPLICANT, who has been uploaded with the memories of a dead Tyrell Corporation scientist, whose suicide he was sent to investigate.
Collects Blade Runner Origins #5-9 plus Blade Runner Origins FCBD!
In Shops: Mar 16, 2022
SRP: $17.99
PREVIEWS Page #351
DARK HORSE COMICS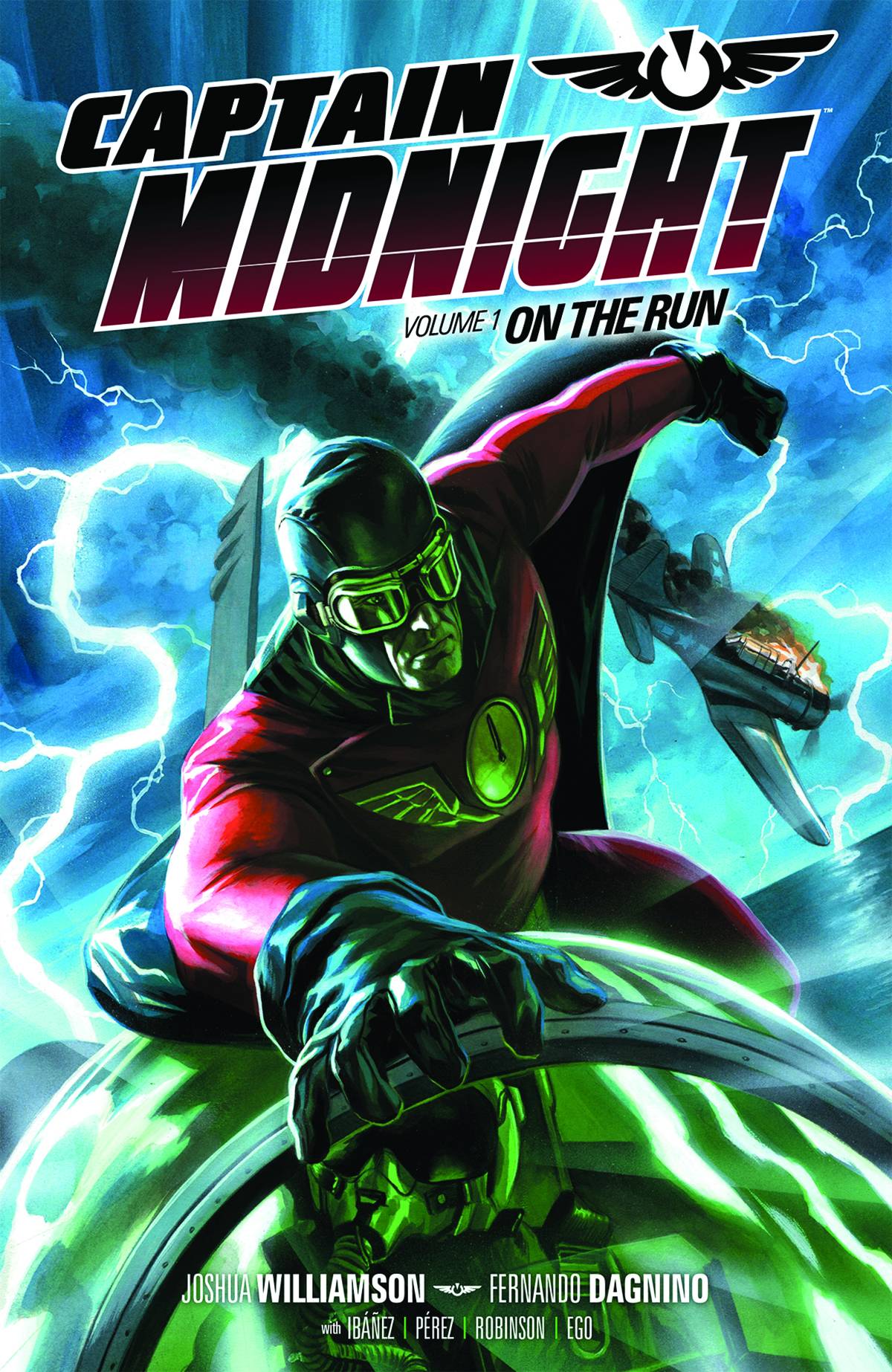 (W) Joshua Williamson (A) Fernando Dagnino, Victor Ibanez, Pere Perez, Roger Robinson (CA) Ego, Felipe Massafera
In the forties, he was an American hero, a daredevil fighter pilot, a technological genius . . . a superhero. Since he rifled out of the Bermuda Triangle and into the present day, Captain Midnight has been labeled a threat to homeland security. Can Captain Midnight survive in the modern world, with the US government on his heels and an old enemy out for revenge?! Collects Captain Midnight #1-#3, Captain Midnight #0, and the Captain Midnight Free Comic Book Day story.

In Shops: Feb 05, 2014
SRP: $14.99
PREVIEWS Page #42
VALIANT ENTERTAINMENT LLC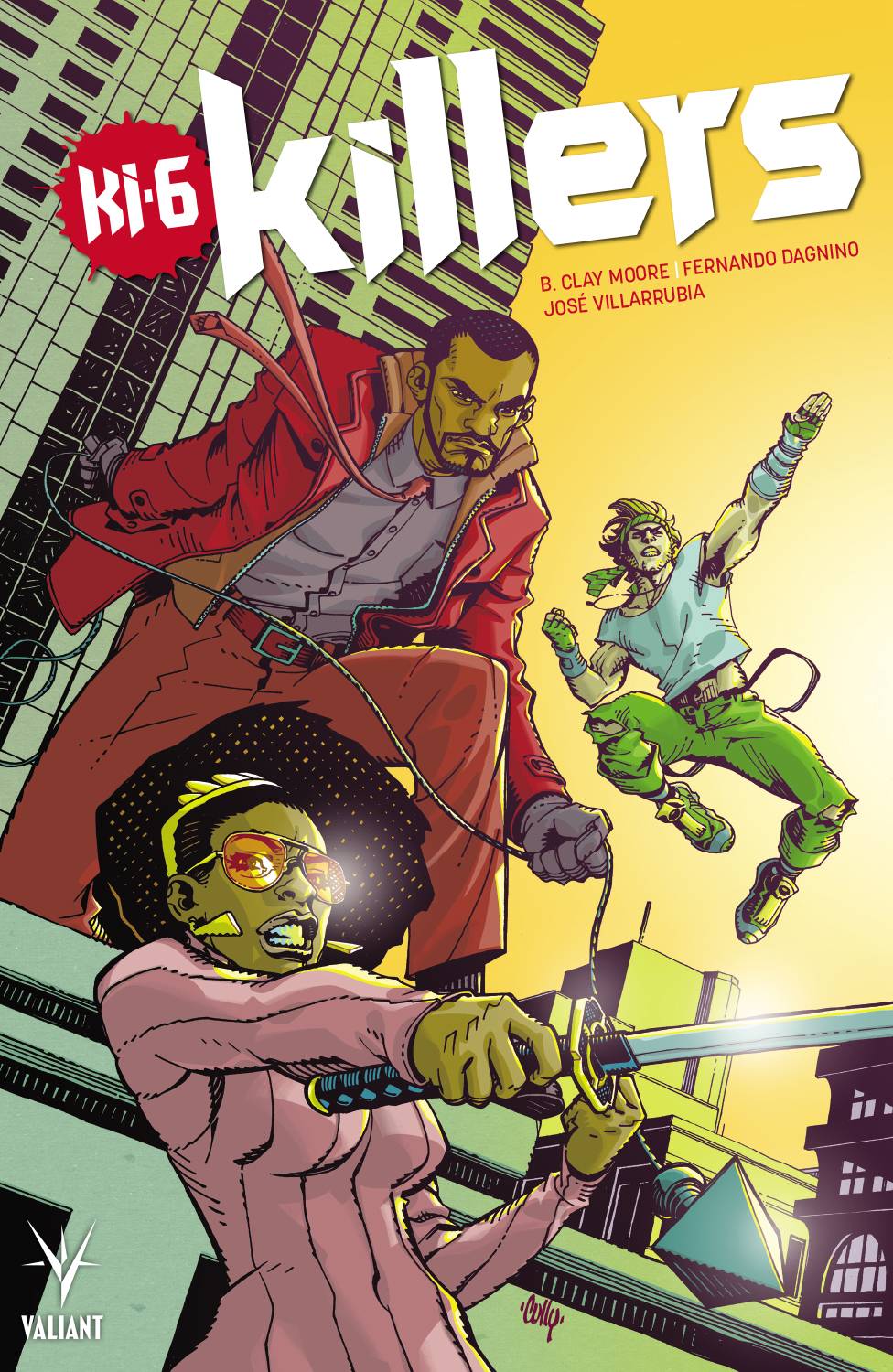 (W) B. Clay Moore (A) Fernando Dagnino (CA) Cully Hammer
Five deadly assassins are recruited into a game of cat and mouse by their former sensei, the mysterious Jonin. Trained to channel their "ki" to perform superhuman feats in the shadow wars between the secret agencies of the world, these agents of death will team up to compete for the ultimate prize... life itself. Brought together to find the secret of immortality, these lethal weapons will have to face a murderous gauntlet and each other in order to win what they desire most. Collecting the complete five-issue KILLERS limited series.
In Shops: Jan 29, 2020
SRP: $14.99
PREVIEWS Page #358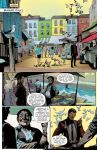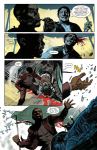 Click to View

TITAN COMICS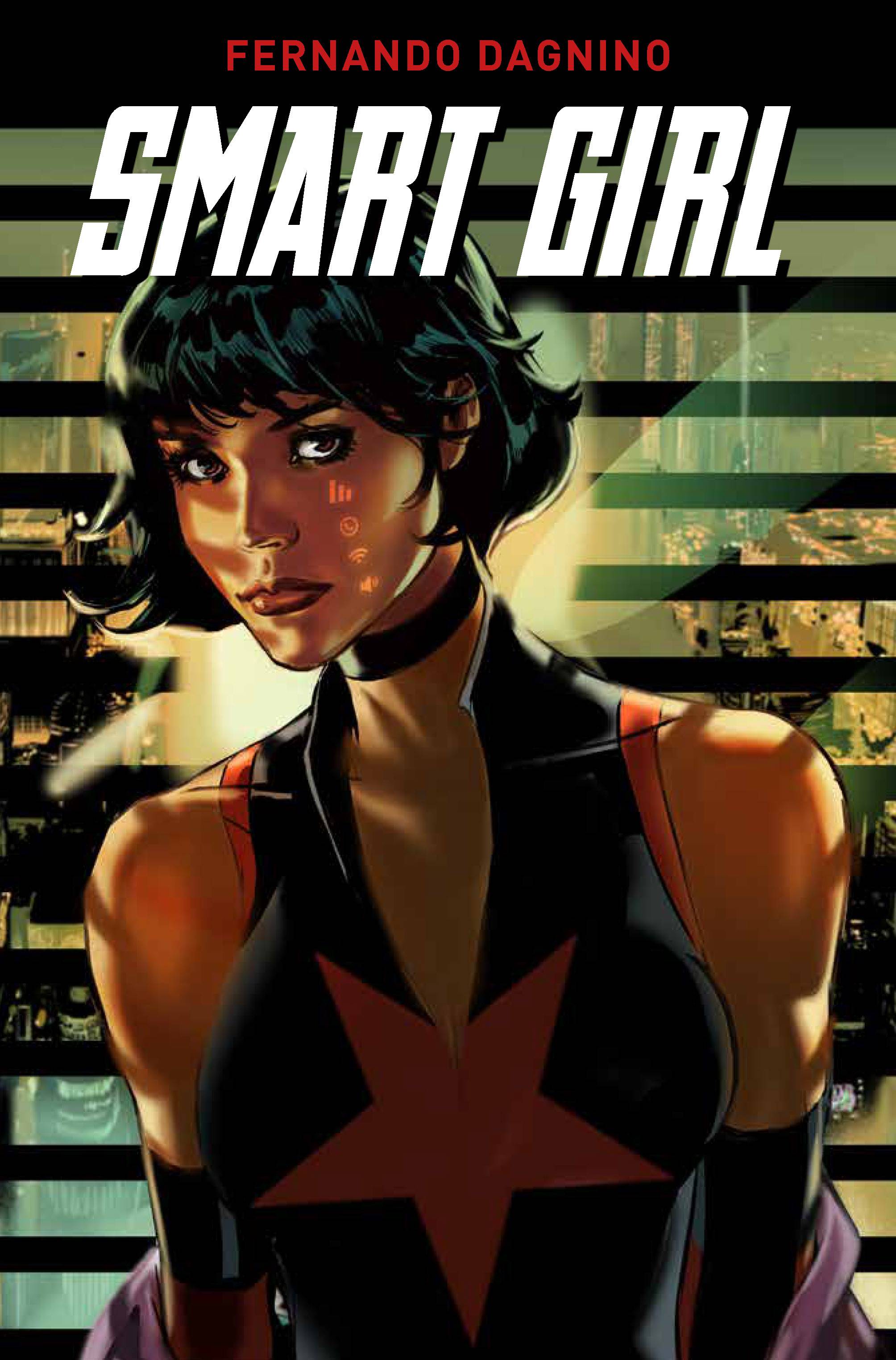 (W) Fernando Dagnino (A/CA) Fernando Dagnino
THE ACCLAIMED ARTIST OF BLADE RUNNER ORIGINS, FERNANDO DAGNINO, DEBUTS HIS STUNNING ORIGINAL SCI-FI COMIC!
Rogue android Yuki has become self-aware! It's time for her to enact revenge on the abusive masters who tried to destroy her.
A gorgeous black & white cyberpunk tale showcasing the artistic talent of DC and Blade Runner artist, Fernando Dagnino.
In Shops: Nov 10, 2021
SRP: $29.99
PREVIEWS Page #360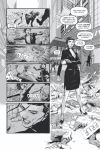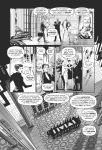 Click to View

****
Troy-Jeffrey Allen is the producer and co-host of PREVIEWSworld Weekly. He is also the Consumer Marketing Manager for Geppi Family Enterprises. Troy's comics work includes MF DOOM: All Caps, Public Enemy's Apocalpyse '91, the Glyph Award-nominated Fight of the Century, the Harvey Award-nominated District Comics, and the Ringo Award-nominated Magic Bullet.