Own an Epic Recreation of Master Chief's Armor with the Deluxe Edition of 'The Art of Halo Infinite'
Sep 15, 2021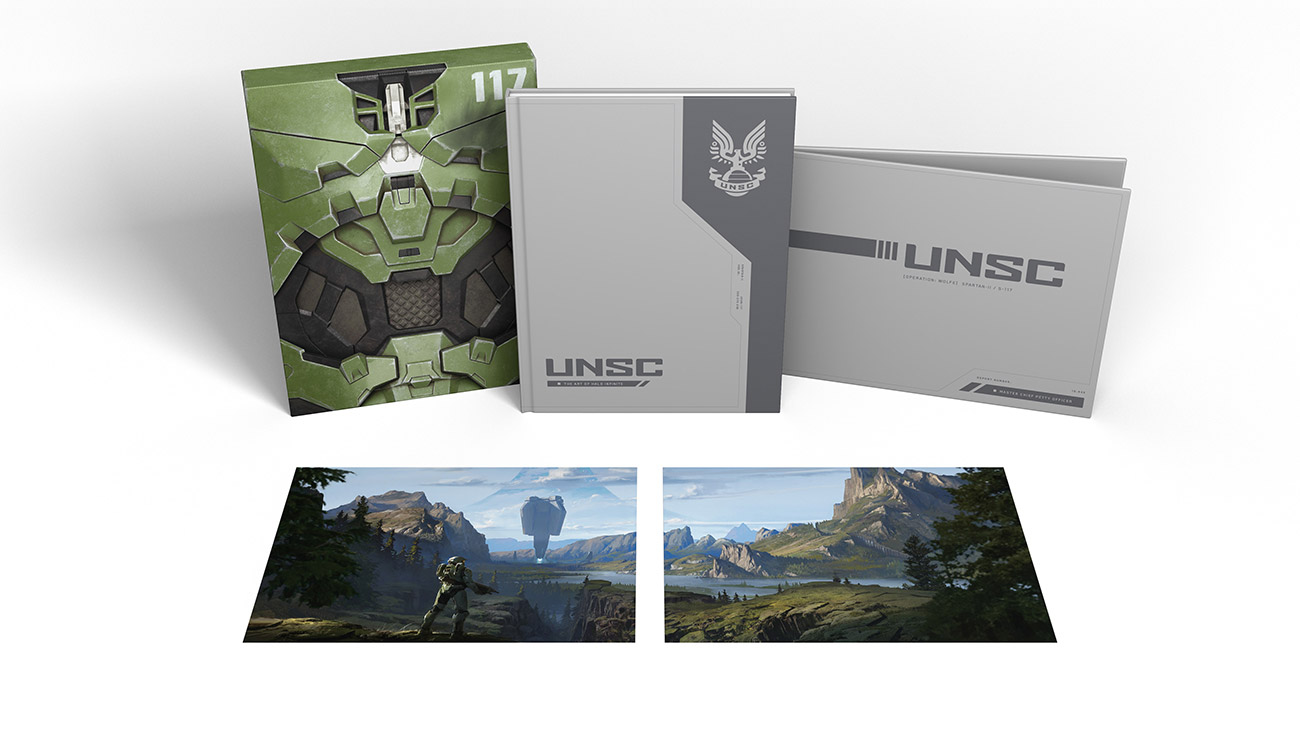 Dark Horse Books and 343 Industries are celebrating the upcoming release of the highly anticipated Halo Infinite with a deluxe edition of The Art of Halo Infinite.
Take home a piece of the Master Chief's Mjolnir Mk.VI [GEN3] Powered Assault Armor in The Art of Halo Infinite's Deluxe Edition! The chest-plate slipcase holds The Art of Halo Infinite hard cover with an exclusive new cover that any member of the United Nations Space Command would find up to spec.
Also contained within is a UNSC portfolio with landscape art on museum quality paper of the Master Chief enjoying a peaceful moment on the Halo Array.
The Art of Halo Infinite Deluxe Edition hardcover (SRP: $79.99) will be everywhere books are sold December 14, 2021. It will be available for pre-order at your local comic shop when the October PREVIEWS launches on Wednesday, September 22nd.
DARK HORSE COMICS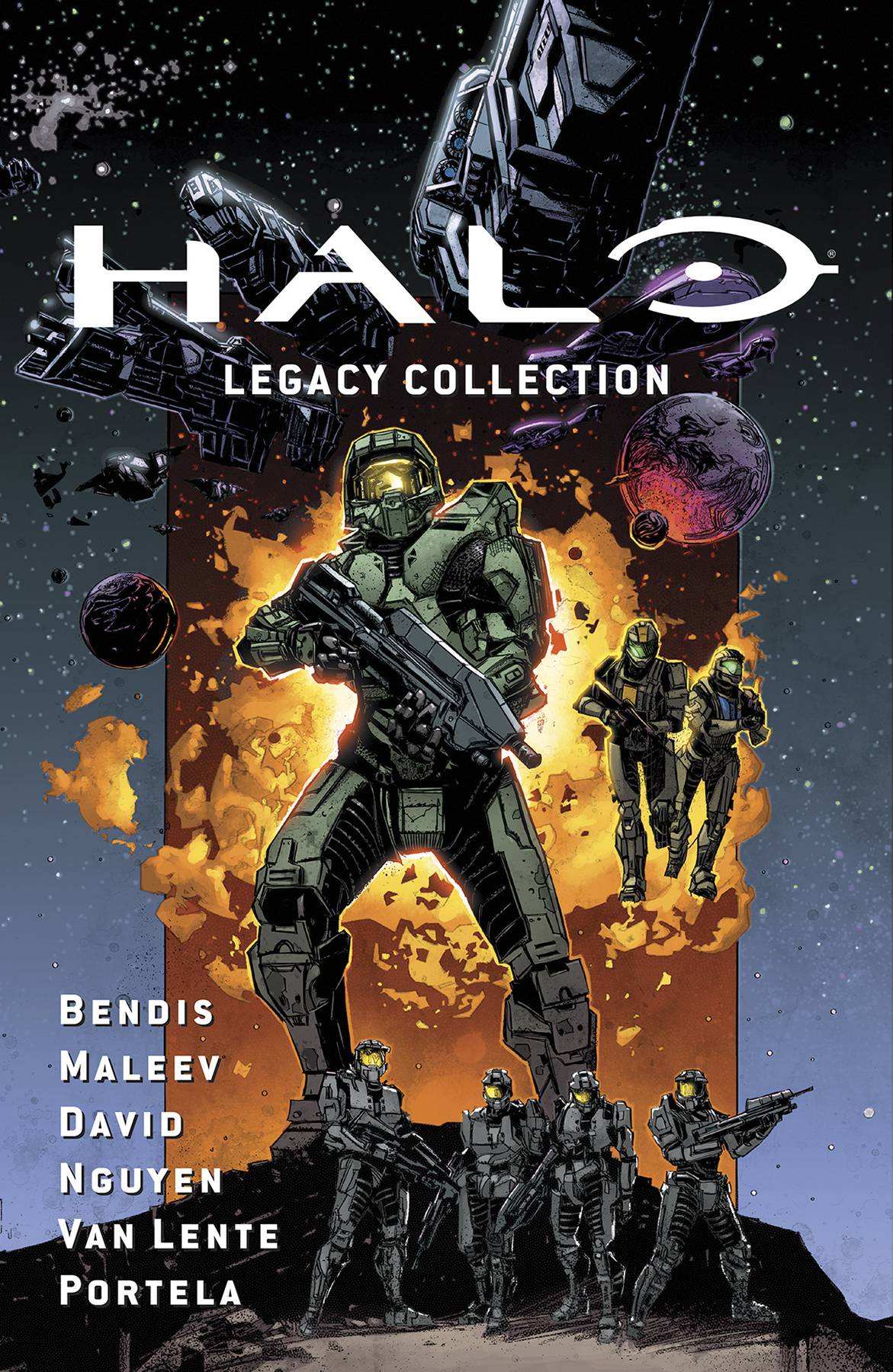 (W) Brian Michael Bendis, Peter David, Fred Van Lente (A) Alex Maleev, Eric Nguyen, Francis Portela
Halo: Uprising follows the Master Chief as he single-handedly takes on the Covenant's miles-long Forerunner Dreadnought as it makes its way to Earth! Then, join the ranks of the UNSC's meanest, most battle-hardened Marines in Helljumper, as a group of ODST respond to a remote science colony's SOS call and discover an enormous Covenant military presence! Finally, a UNSC ship encounters a strange phenomenon that sends it plummeting toward an unknown planet. The Spartan Black fireteam needs to unlock the secrets of an ancient Forerunner installation if they're going to survive the experience but, to complicate matters, they're not the only ones shipwrecked.
In Shops: Dec 22, 2021
SRP: $29.99
PREVIEWS Page #123
DARK HORSE COMICS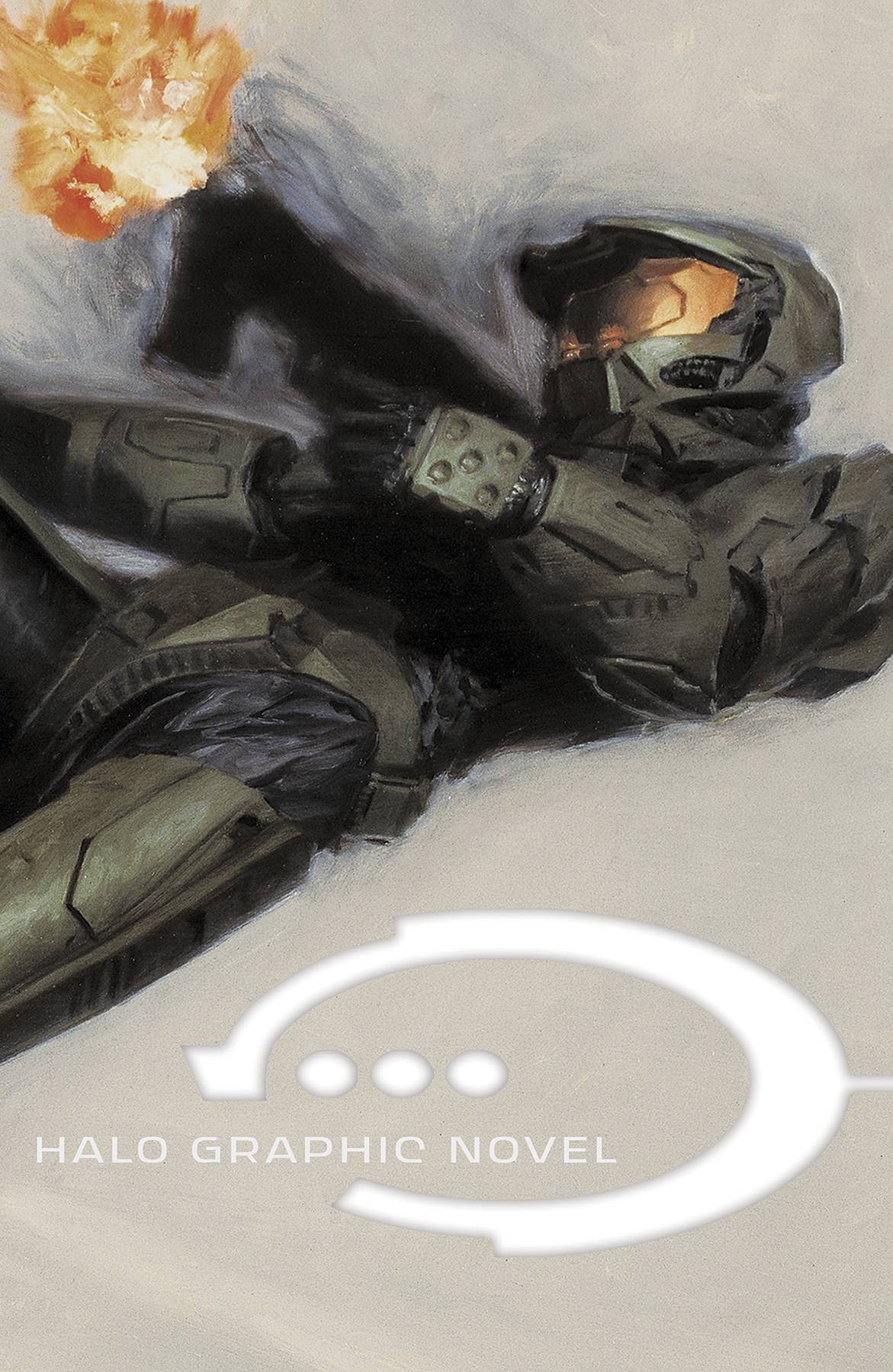 (W) Lee Hammock, Jay Faerber, Ed Lee, Tsutomu Nihei, Brett Lewis (A) Tsutomu Nihei, Simon Bisley, Andrew Robinson, Moebius (CA) Phil Hale
This book includes four classic Halo stories that expand the deep lore of the Halo universe told by some of the finest creators in comic-book history. Artist Simon Bisley and writer Lee Hammock give us the central tale titled "The Last Voyage of the Infinite Succor." Award-winning mangaka Tsutomu Nihei writes and draws a tale of Sgt. Johnson's epic escape in "Breaking Quarantine". Ed Lee, Andrew Robinson, and Jay Faerber team up on a story of technology in the 26th century with "Armor Testing." Finally, Brett Lewis and the world-renowned artist Jean "Moebius" Giraud round out this one-of-a-kind Halo experience with a story that showcases humanity's plight against the Covenant from a unique civilian perspective in "Second Sunrise Over New Mombasa."

Back in print for the first time in over a decade!
In Shops: Oct 20, 2021
SRP: $19.99
PREVIEWS Page #121
DARK HORSE COMICS
John-117: the Master Chief. Legendary Spartan-II super soldier and defender of humanity from galactic threats around every corner. Countless times the Master Chief has defied impossible odds to become the hero we've needed him to be. Now, on the surface of a mysterious Halo ring, he must once again pull humanity back from the brink. Of course, legendary heroes should be immortalized in legendary ways, so while you're saving humanity as the Master Chief in Halo Infinite, Dark Horse will help by showcasing the Chief himself with this incredible statue, complete with Grappleshot and Energy sword that will bring the surface of Zeta Halo straight to the surface of your favorite shelf.

Product Details:

o Master Chief statue stands 10" tall
o The statue features the Master Chief heroically in action with grappleshot firing and energy sword at the ready.
o Includes Master Chief, the MA40 Assault Rifle, Grappleshot, Energy Sword, and base of the Zeta Halo Ring with industry leading detail and paint decoration.
In Shops: Dec 15, 2021
SRP: $69.99
PREVIEWS Page #118