Get Graphic: The Pinoy Power of Artist Julius Abrera
May 09, 2022
Art by Julius Abrera
Interview by Troy-Jeffrey Allen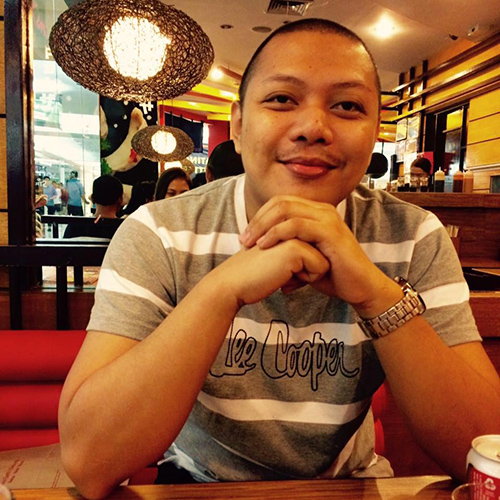 Full disclosure here. This week's GET GRAPHIC features an artist I'm currently working with. So my bias is at 100%. That said, I'm usually somewhat biased towards ANY artist I've featured here. Because I only zero in on those whose work I dig.
But enough about me, let's talk about the mean, lean, Philippine dream, a.k.a. artist Julius Abrera! Outside of being the artist behind the world's greatest comic, Fight of the Century, he is a mainstay at publisher Zenescope, working on everything from Van Hellsing to Robyn Hood. He's also the artist behind Hasbro's G.I. Joe vs. Cobra, a book that never made it to the states, but was a hit in his native country of the Phillipines.
Let's find out a little more about what makes Julius tick...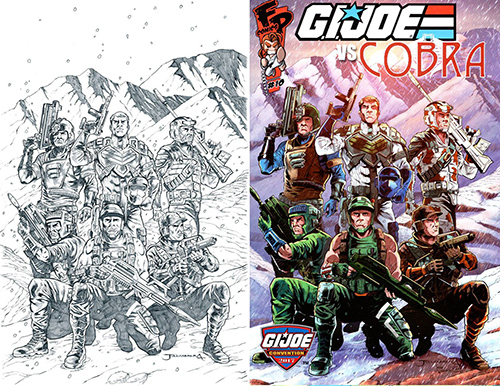 "My name is Julius Abrera, and I am a freelance comic book artist from the Philippines. I have been working as an artist for a decade now and it has been the most rewarding 10 years of my life!"
- Julius Abrera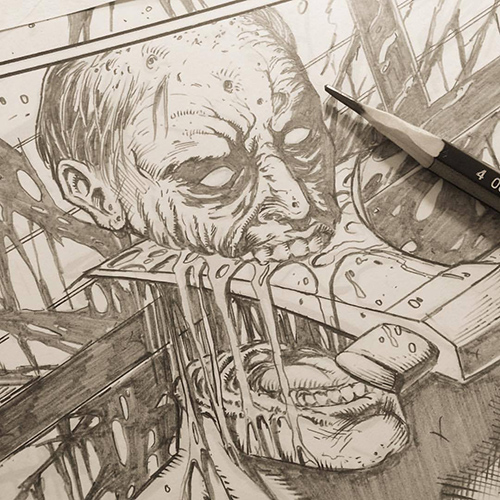 "I was first introduced to the X-Men characters during the '90s cartoon, but what got me into comics was when my mother took to me to the only comic book shop we have in our small town of Malaybalay City Bukidnon, and I remember crying and not leaving that store until she bought me one [laughs]. It was Cyber Force issue 8, the first comic book [that got me] into buying and collecting comics."
- Julius Abrera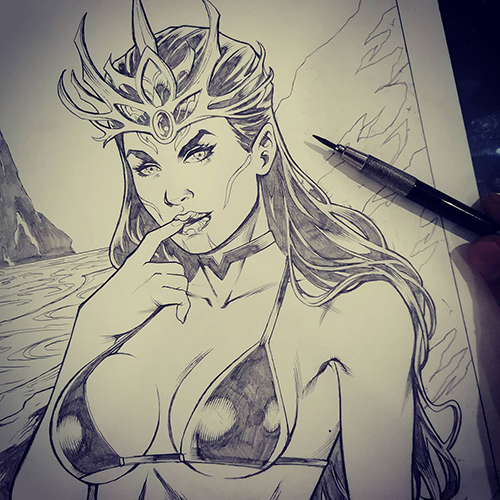 "[My first published comic] was Average Jo, and I think it was published by Hound Comics. Before that, I did an issue or two of other titles that have never seen the light of day."
- Julius Abrera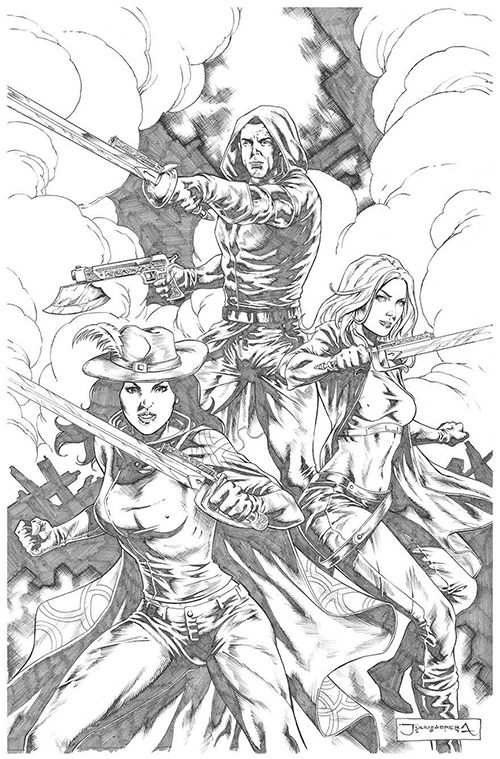 "I was working with an independent publisher for a couple of years and decided to send and show those pages to Zenescope. They liked my pages and hired me to do monthly issues for them. That was back in 2016. I am lucky to still be working for them."
- Julius Abrera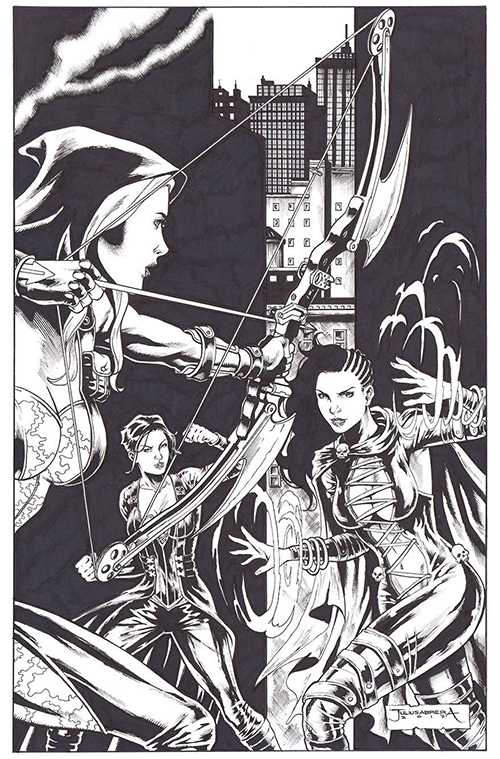 "Nothing much has changed [for me during the pandemic], to be honest. The only difference is since I was not able to go out much I have more time to draw."
- Julius Abrera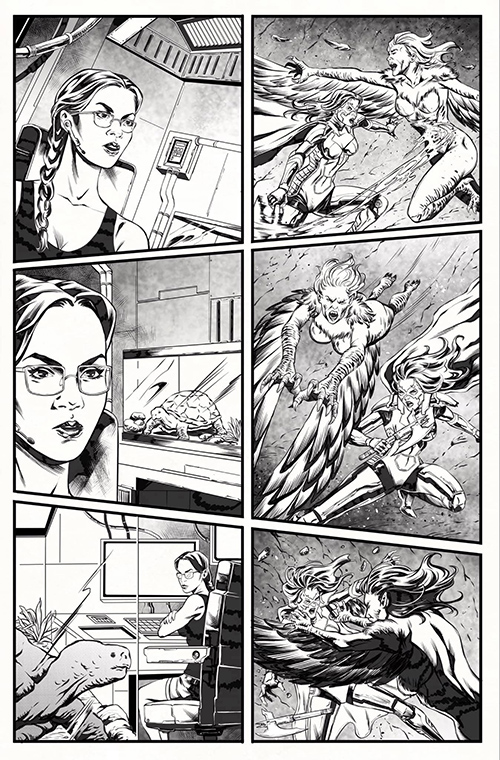 "I have been using my Ipad Pro to draw pages for a while now. It has been very helpful. Especially in catching deadlines. It's a lot faster than drawing traditionally, at least for me. But recently I got back into drawing with pencil on the covers and pinups. It's still a different feeling seeing your artwork on a piece of paper."
- Julius Abrera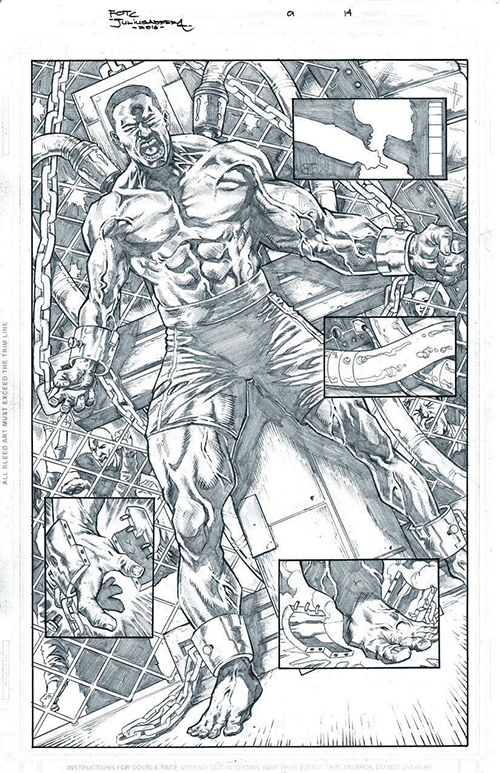 "I am currently working on a title called Belle: Dragon Clan for Zenescope, and, of course, Fight of the Century issue 4. Can't wait to get back on that and finish just a couple more pages!"
- Julius Abrera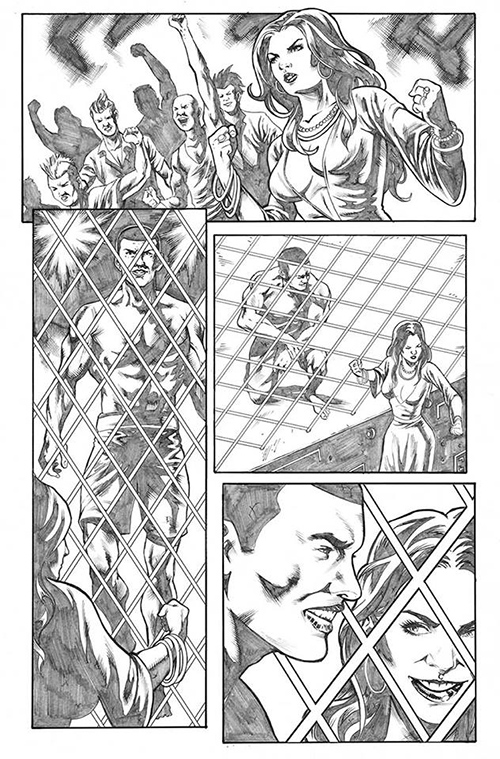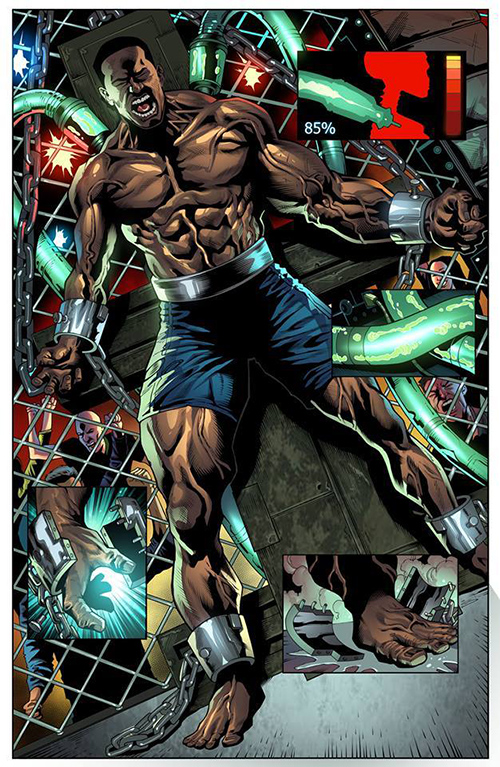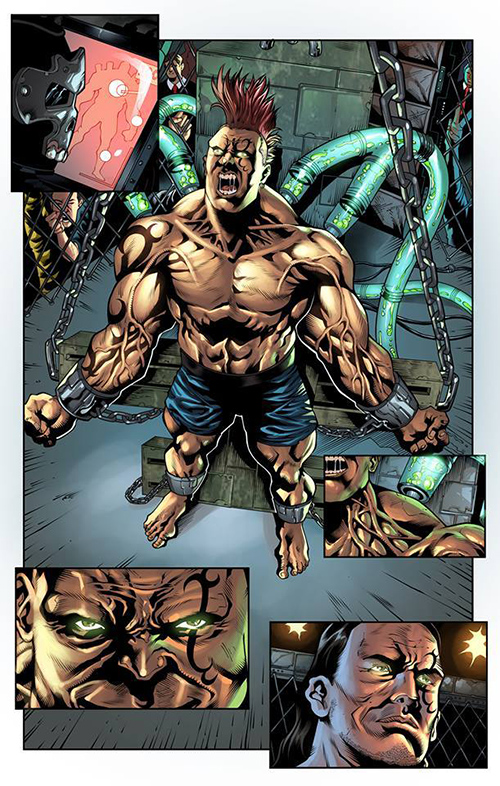 If you're interested in more of Julius's work then be sure to follow him on your social media weapon of choice: Facebook, Artstation, or Instagram. (Also, keep a lookout for Fight of the Century at your local comic shop later this year.
)
For more from PREVIEWSworld.com follow us on Twitter, Facebook, YouTube, or Instagram!
ZENESCOPE ENTERTAINMENT INC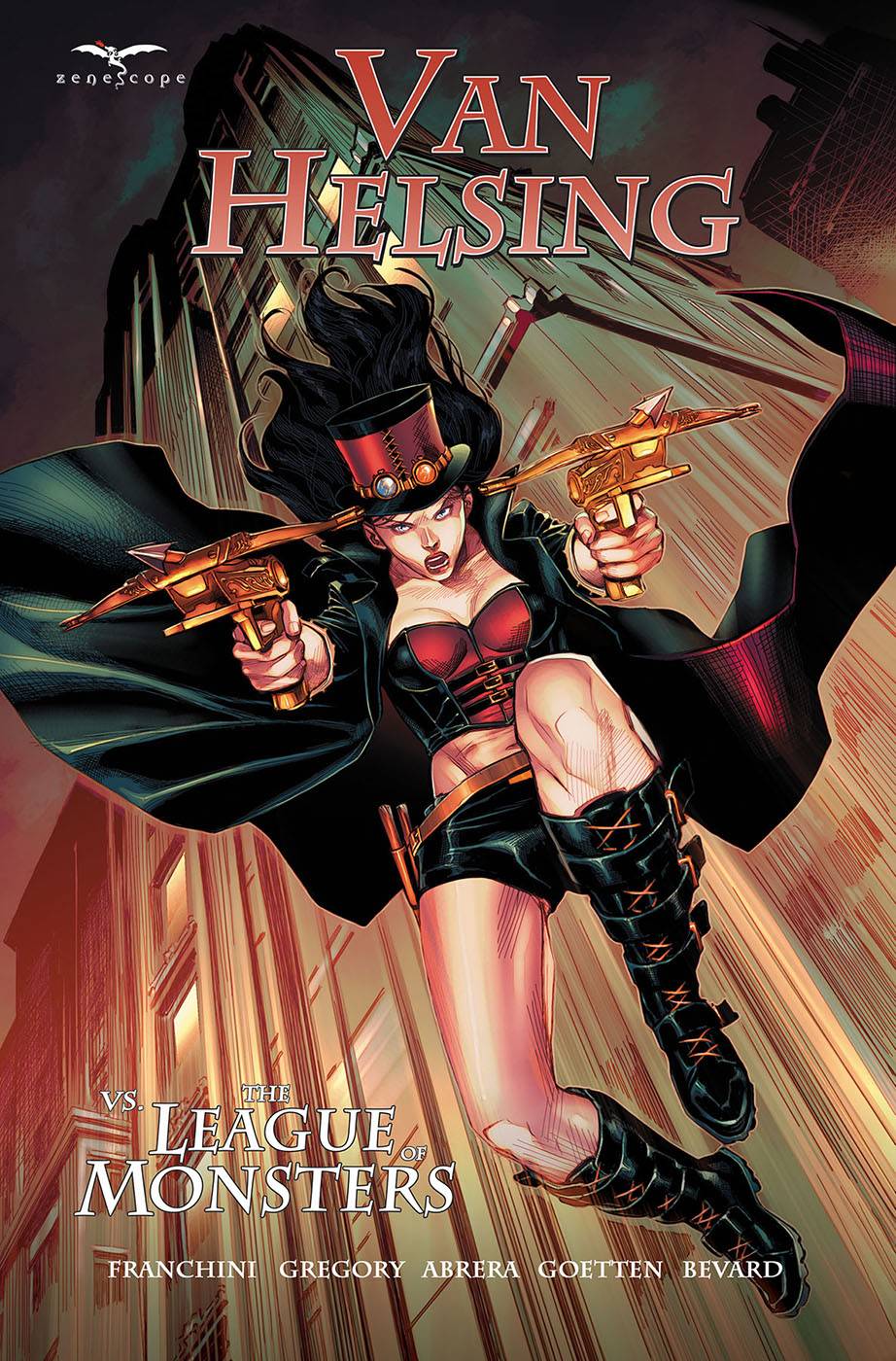 (W) Dave Franchini, Raven Gregory (A) Julius Abrera, Deivis Goetten (CA) Martin Coccolo
Van Helsing is still reeling from the revelations of recent events after her world came crashing down around her. But she won't have time to catch her breath as something catastrophic is heading her way. Will she be able to handle some of the deadliest creatures in all existence? Alone any of these would be formidable foes, and Liesel will have the ultimate challenge laid before her, with taking them on all at once. The odds are not in her favor, and it doesn't look good for the legendary vampire hunter.
Don't miss this epic, new series, Van Helsing vs The League of Monsters!
Collects Van Helsing vs The League of Monsters #1 - 6.
In Shops: Aug 04, 2021
SRP: $19.99
PREVIEWS Page #387
****
Troy-Jeffrey Allen is the producer and co-host of PREVIEWSworld Weekly. His comics work includes MF DOOM: All Caps, Public Enemy's Apocalpyse '91, Fight of the Century, the Harvey Award-nominated District Comics, and the Ringo Awards-nominated Magic Bullet.