A New Superhero Adventure Series—Frontiersman—Launches this September
Jun 28, 2021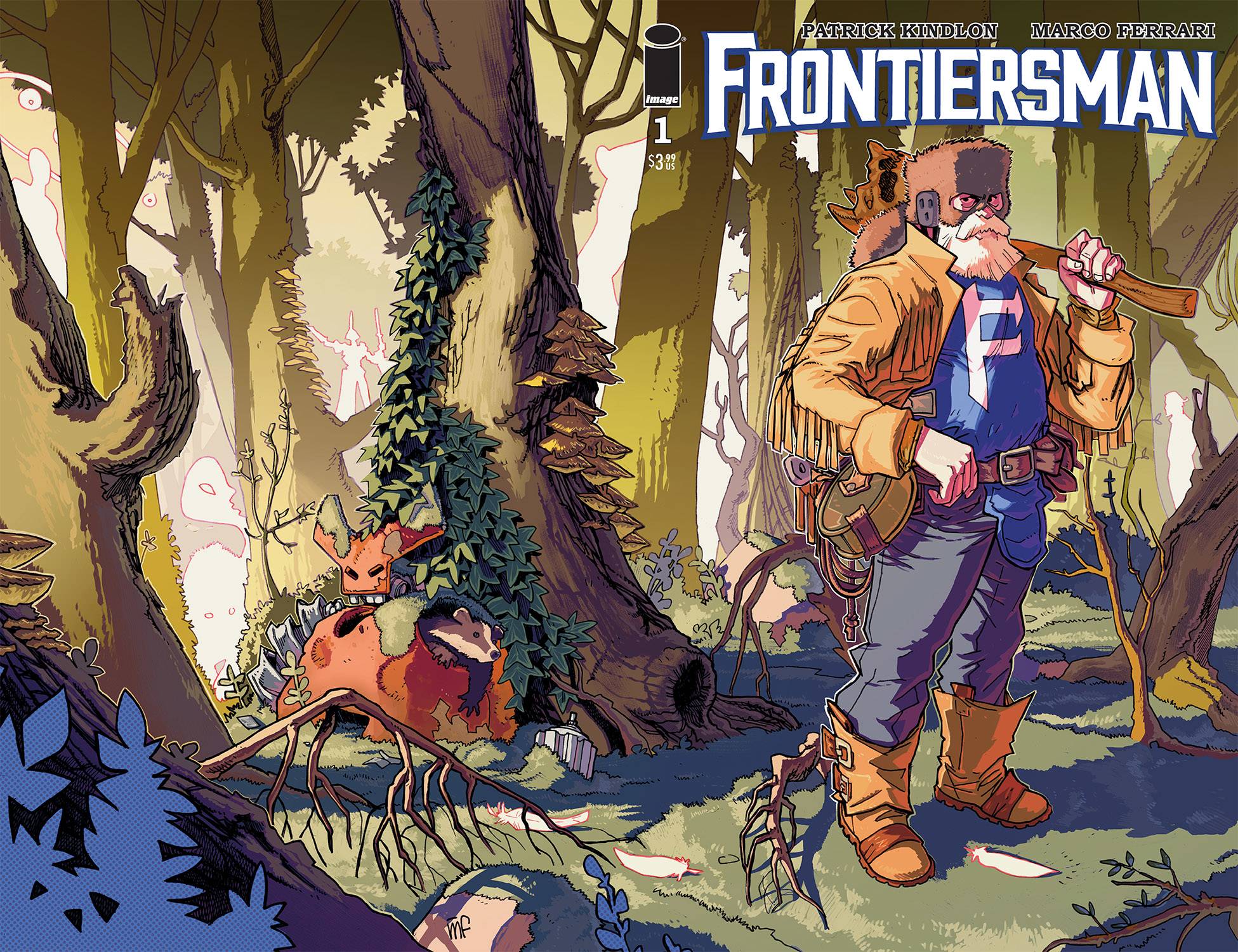 Fan favorite Patience! Conviction! Revenge! creative team Patrick Kindlon and Marco Ferrari reunite for a superhero adventure of epic proportions in the forthcoming Frontiersman. This exciting, all-new ongoing series will launch from Image Comics this September.
Here readers meet the Frontiersman as he's coaxed out of retirement by an environmentalist group only to find that being a spokesperson makes him a target for old and new enemies alike!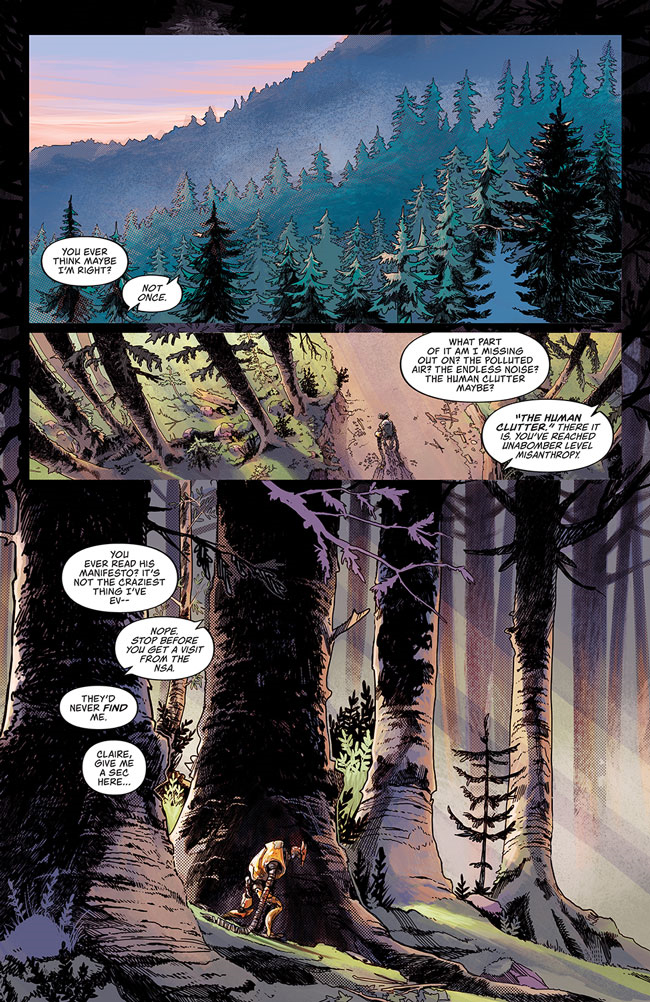 "I love superhero comics but haven't been getting what I want from them for a while. Seems like that's where a lot of us are right now," said Kindlon in an exclusive on the announcement at ComicBook.com. "So Marco and I answered the call. We think comics can be fun while maintaining their gravitas and serious without being self-serious. We put that on the page, and hope you like it."
In this new series, classic Green Arrow-style adventure blends with the thoughtfulness of Concrete in a super-powered odyssey for mature—but uncynical—readers.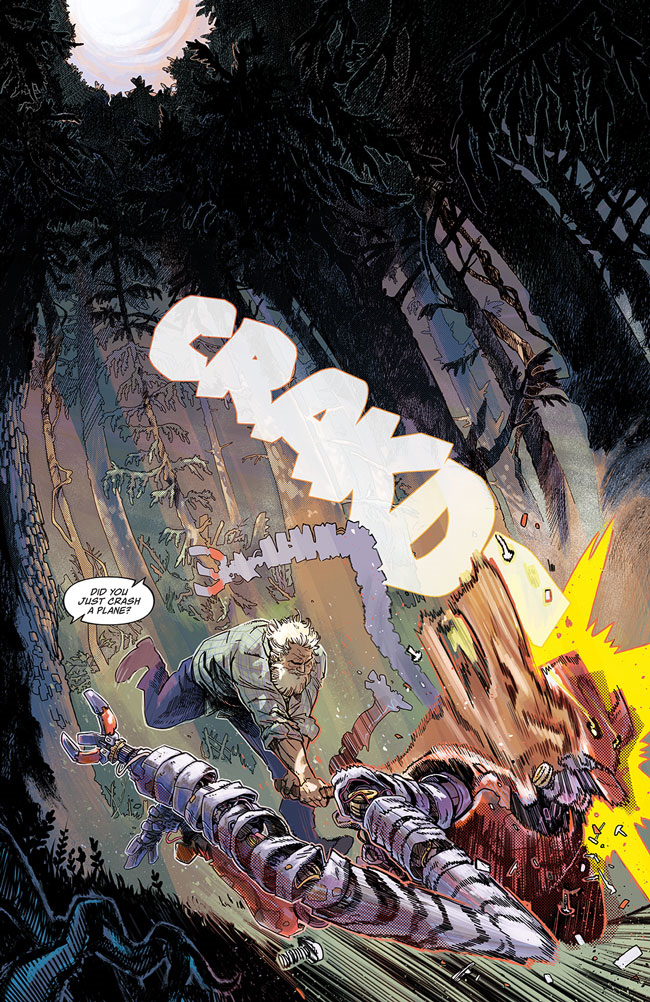 Ferrari added: "I wanted to bring back some childhood magic and lightness in the character design in contrast with the maturity of our story and topics. Patrick and I created a superhero universe without asking too many whys. I hope it will give you a good time."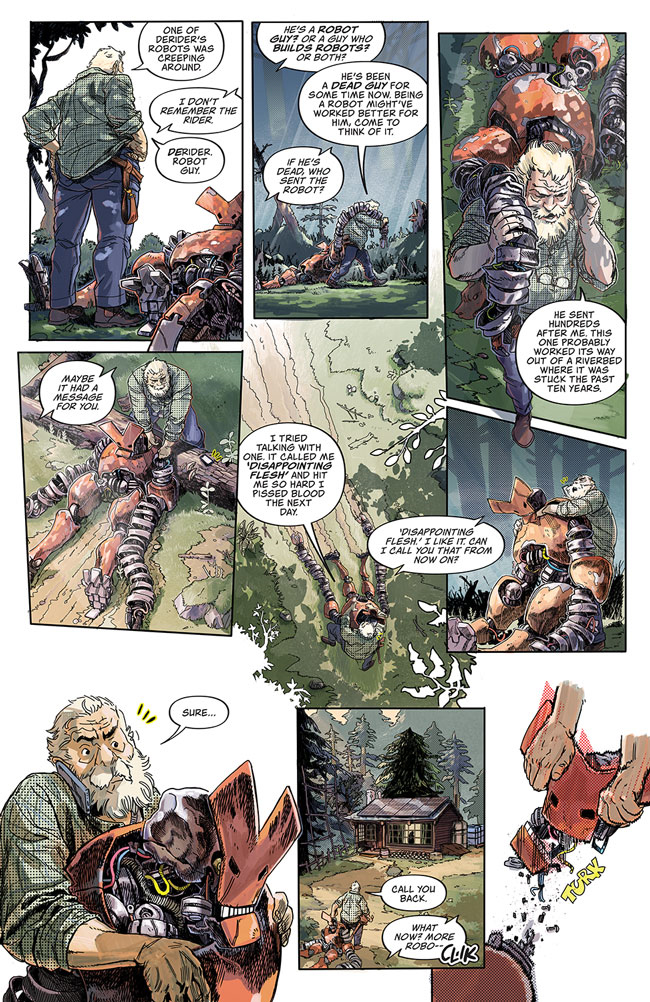 Frontiersman #1 Cover A by Maurizio Rosenzweig (JUL210033) and Frontiersman #1 Cover B by Matteo Scalera (JUL210034) will be available at comic book shops on Wednesday, September 22. Pre-order now through PULLBOX!
AFTERSHOCK COMICS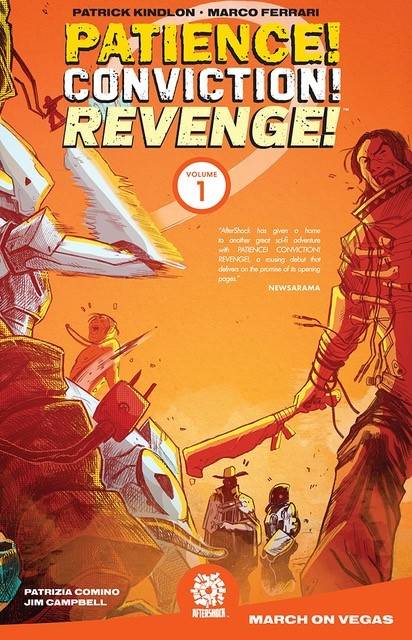 (W) Patrick Kindlon (A/CA) Marco Ferrari
Disregarded, disrespected and dismissed, Renny has a chip on his shoulder.
Once an equal partner in a criminal syndicate that rules Las Vegas, he now lives in a shack in the desert. But the shack has a workshop, and Renny's been busy. It's time to march his robot army into the neon hell of a cyberpunl Las Vegas and retake his seat at the table.
Old friends better run, because Operation: PATIENCE! CONVICTION! REVENGE! is underway.
Written by Patrick Kindlon (There's Nothing There, We Can Never Go Home) and drawn by Marco Ferrari (Famous Monsters Presents) PATIENCE! CONVICTION! REVENGE! Volume 1 contains the entire and irreverent series, issues #1-5.
In Shops: Apr 10, 2019
SRP: $14.99
PREVIEWS Page #248
IMAGE COMICS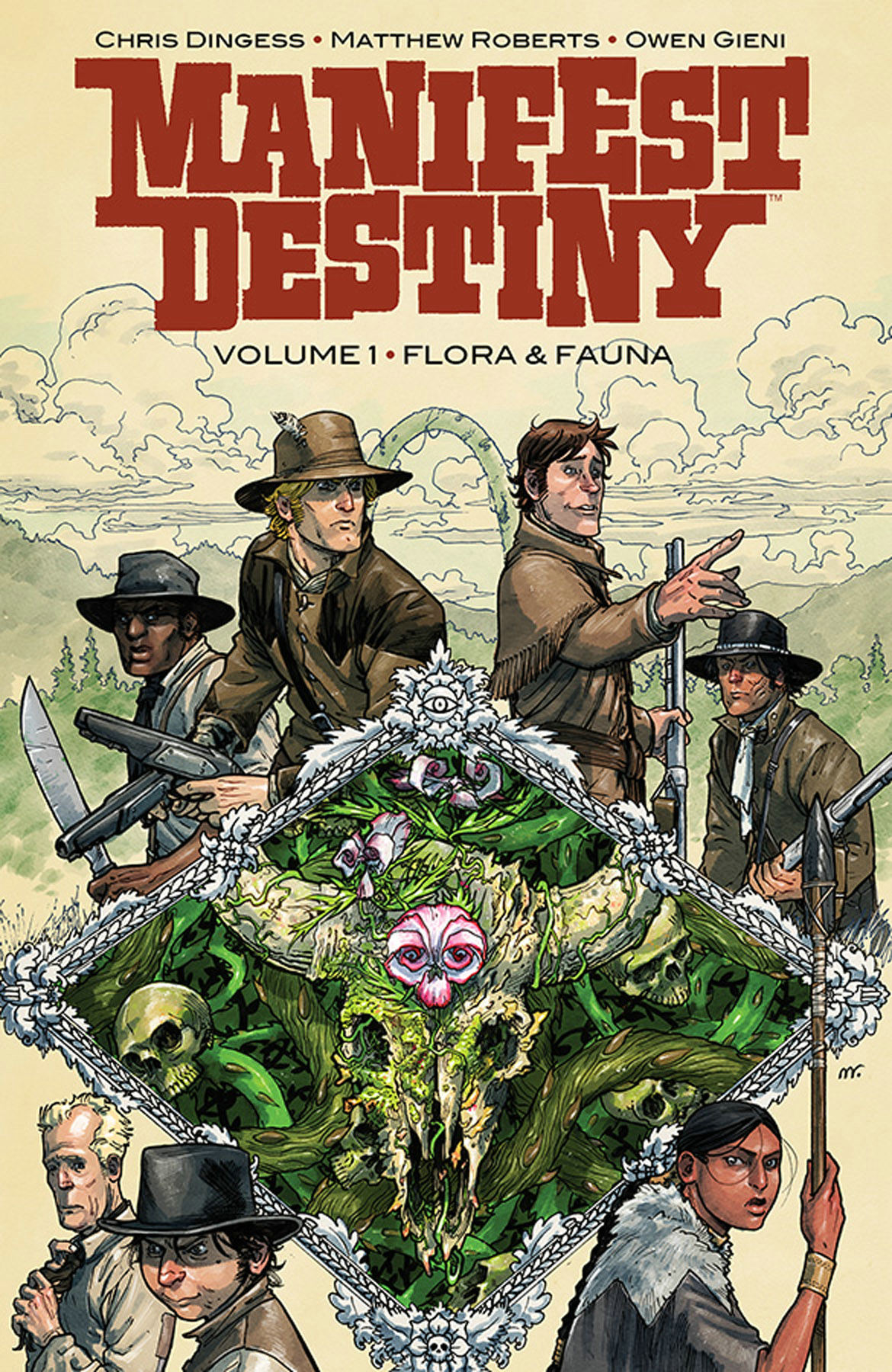 (W) Chris Dingess (A/CA) Matthew Roberts
SKYBOUND'S NEWEST SOLD OUT HIT IS AVAILABLE IN TRADE FOR THE FIRST TIME AT A SPECIAL LOW INTRODUCTORY PRICE!
In 1804, Captain Meriwether Lewis and Second Lieutenant William Clark set out on an expedition to explore the uncharted American frontier. This is the story of what the monsters they discovered lurking in the wilds...

Collects MANIFEST DESTINY #1-6


In Shops: May 14, 2014
SRP: $9.99
PREVIEWS Page #231