Interview: Barbarella Bares Her Soul In New Series
May 18, 2021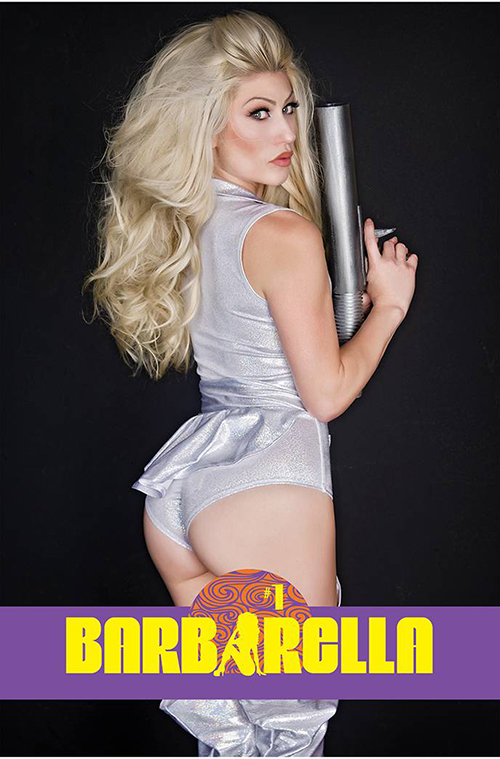 The Siren of Space returns for a series of all-new adventures in an all-new Barbarella #1 (MAY210758) from Dynamite Comics by a dynamic new creative team! Multi-award-winning author SARAH HOYT and rising star artist MADIBEK MUSABEKOV are at the controls as Barbarella leaves spacedock on a new mission fraught with unseen layers of danger, duplicity, and perhaps a dose of romance! In the following interview, we find out how Hoyt and Musabekov will take Barbarella's high concept sci-fi and have it reach the depths of the human soul. (No, really!) Keep reading...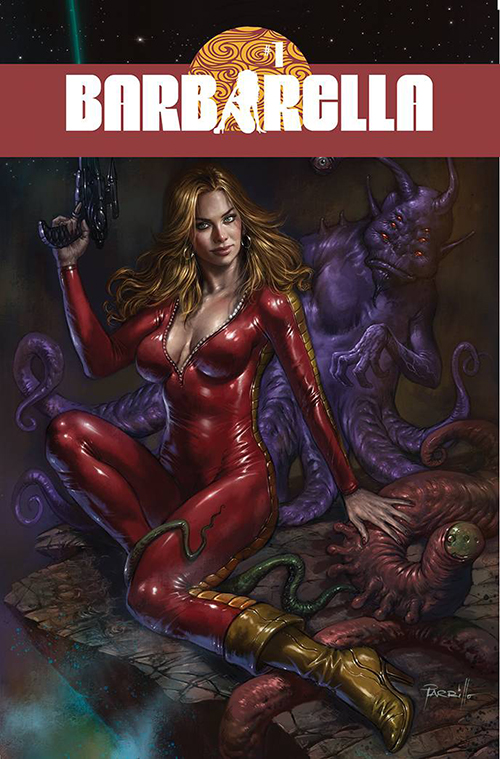 So... Barbarella is a badass space babe, right? What draws you to this iconic character?
Madibek Musabekov: Yes, she really is an iconic character! I love her classic space opera vibe with elements of retro-futurism. I'm very interested in how it will be combined with my realistic style. Hopefully, I can add some freshness to it.
Sarah Hoyt: She lives life on her own terms and finds a way to make what she wants happen. Also, she cares for others who are less capable than herself. She is, in fact, the type of person you could drop into the middle of a 1984-type dystopia and shatter it because she simply wouldn't leave "well enough alone."
Sarah, you're relatively new to comics, yet a very established writer through your novels. For fans who may be new to your work, would you like to give us a quick rundown of your writing and perhaps one recommendation for Barbarella fans to check out while they wait for the first issue?
Sarah: My novels career started in 2001 with a "Magical Shakespeare" series (don't ask) which was a finalist for the Mythopoeic Award. Since then, I've sold (I think, I don't want to try to count them again...) 34 novels, in science fiction, fantasy, mystery, etc. Fans of Barbarella would/will probably enjoy Darkship Thieves. They might also enjoy my fantasy novel Draw One In The Dark.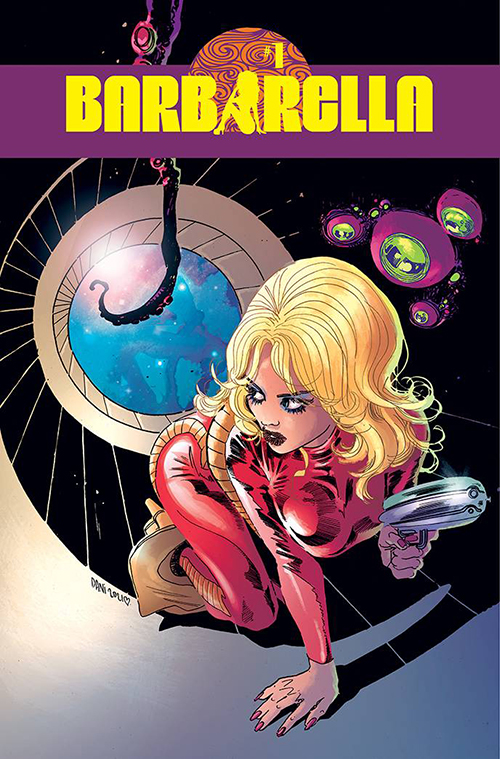 We hear Barbarella now has a cute talking pet! What can you tell us about Vyx?
Sarah: I have a friend who teases me about ridiculously cute animals/children/aliens in various stories. Vyx is a fennec fox of sorts, but alien, so she can say some words – say at toddler level – but as proven in a few twists in the plot, she might be more than she seems, and perhaps we're not absolutely sure who the pet is in this situation...
Madibek: A cute pet is always a great idea! There will be a lot of fun in the new comic.
Like any great space-faring tale, Barbarella is going to be rocketing around several unique planets and environments. What can you guys tell us about the backstory and designs of these scenic settings?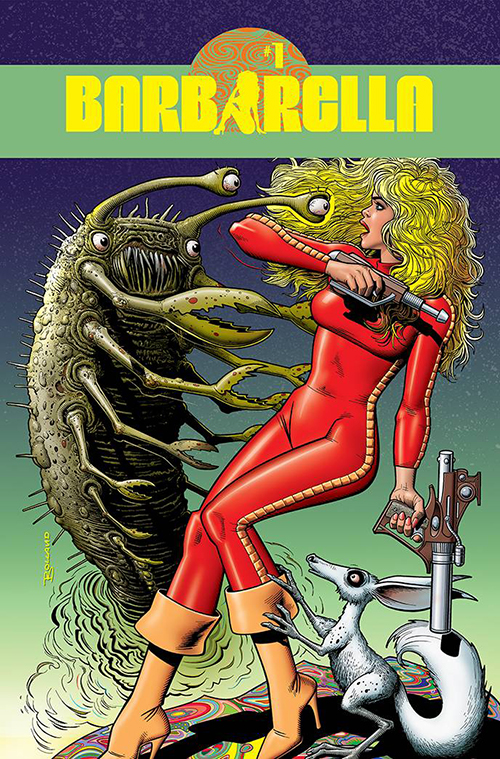 Sarah: I took this as my license to play with visual settings and also with some classic science fiction tropes. Barbarella is set in a far distant and unimaginably wealthy future, which gives me the opportunity to have even more fun. In the first two issues, we have a resort world where very rich people retire or take refuge. We have crazy buildings and winding walkways in an incredibly lush and beautiful world. The second one is Encantado named after a South American underwater paradise, in which the inhabitants can breathe underwater. These people can also deploy tentacles on demand. The third is a world inhabited entirely by robots, where we discover that sex – and love -- is more than a matter of the body. Then there's Rio – a fun or perhaps "carnival" world. And the last one looks like a very decadent Shanghai. Anyway, very varied and it should give us some amazing visuals. Besides getting Barbs into some very interesting forms of trouble.
Madibek: I just started designing these fantastical worlds. But I like that the story gives a wide scope for imagination. I hope that the readers will be satisfied with the result.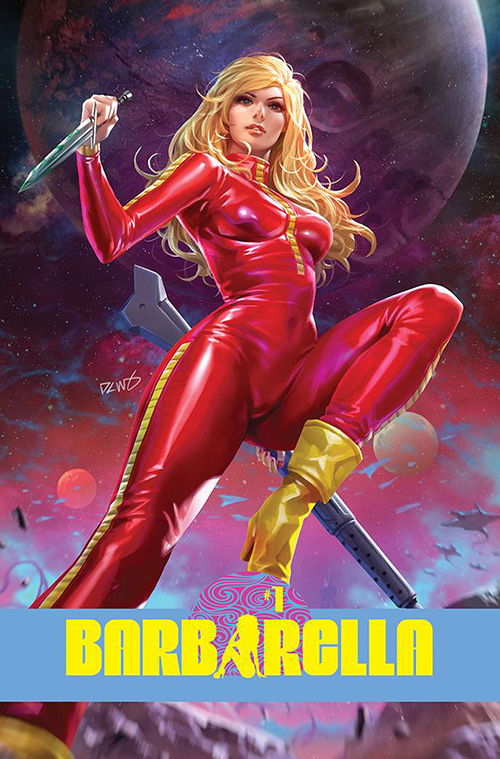 This series will also delve into sci-fi questions of romance and sexuality. Which seems like a perfect fit for the character. What can you tease about these parts of the story? Without spoilers!
Sarah: Barbarella is of course herself, which means both incredibly attractive and very willing to share herself, both for purposes, and because she wants to, enjoys it, and finds it a good way to smooth over misunderstandings and problems and draw closer to people. Now, there is an overarching romance through this series. It's not what you expect, but it is very much what works for Barbarella.
Barbarella #1 (MAY210758) is available to pre-order from your local comic shop now. It arrives July 14, 2021.