Tamashii Nations Powers Up for Pac-Man's 40th Anniversary
Jan 16, 2021
It's hard to understate just how much of a cultural impact Pac-Man has had on the world. In many ways his influence rivals that of other video game mascots like Mario and Sonic.
When it was released 40 years ago, Pac-Man was the arcade game that everyone had to play. Thanks timeless gameplay that was easy to play but hard to master, Pac-Man was able to break into cultural zeitgeist at the time with people of all ages and backgrounds. It brought people together and to this day remains as iconic as ever.
With his 40th anniversary going on now, Tamashii Nations is celebrating the little yellow guy with three awesome looking collectibles. Whether you want a game accurate rolling waka Pac-Man toy, a simple straight up Pac-Man action figure, or a massive Pac-Man Chogokin there's something for everyone who wants to bring home a piece of '80s nostalgia. Check them out below and make sure pre-order them now at your local comic shop.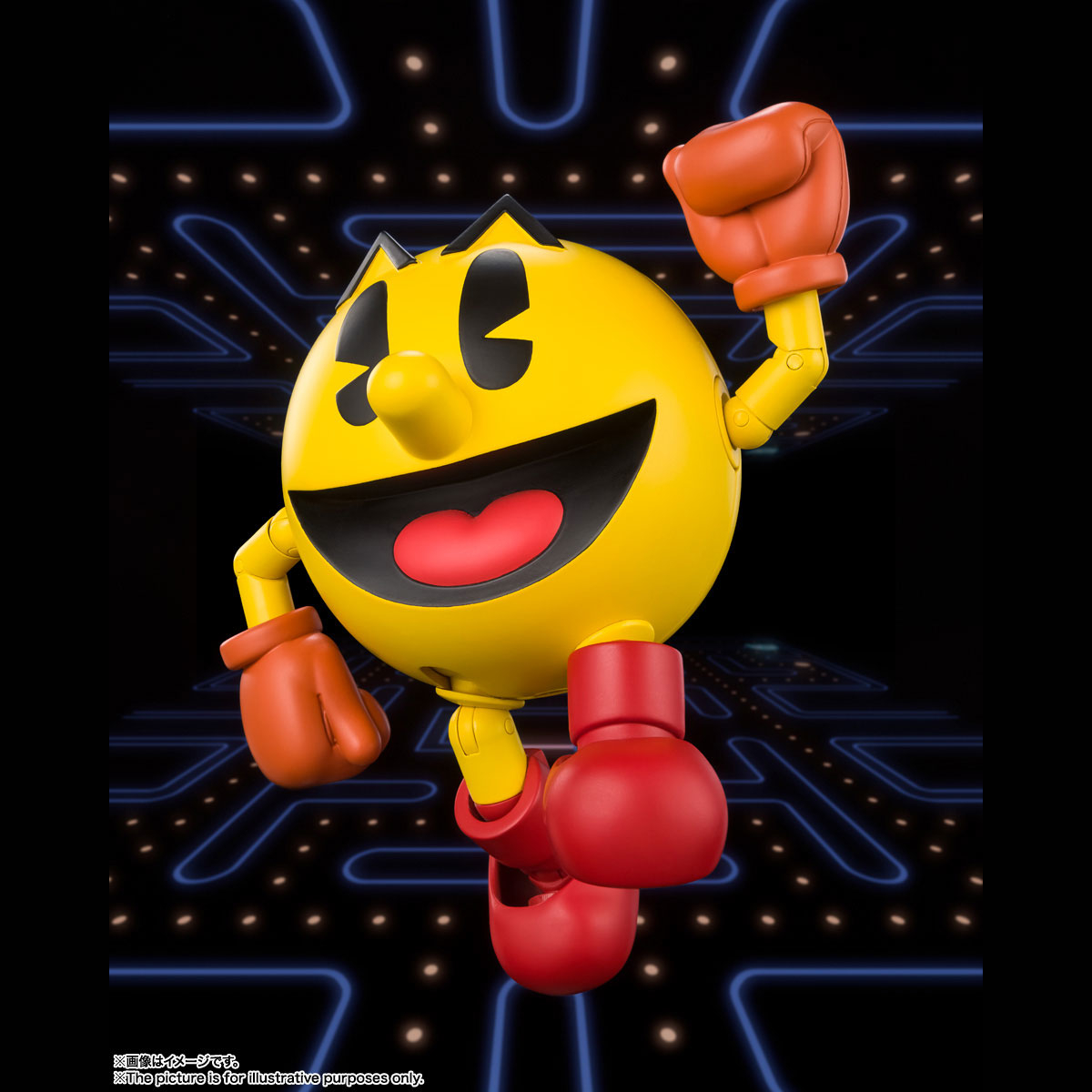 TAMASHII NATIONS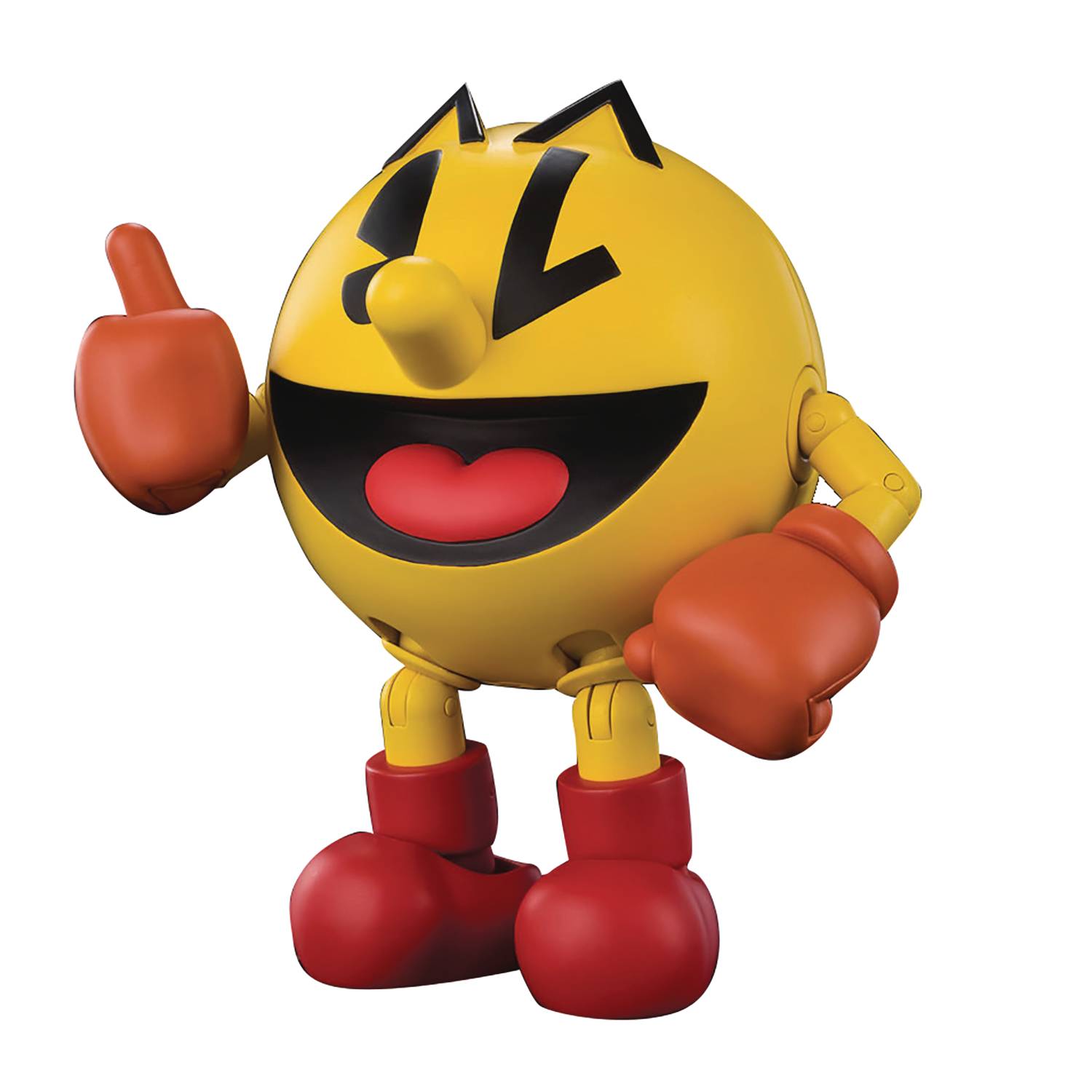 From Tamashii Nations. Commemorating the 40th-anniversary of Namco's classic video game character, Pac-Man joins S.H.Figuarts! Pac-Man is multi-jointed for dynamic action poseability and incredible play value! Also included are a left and two right optional hands, Optional expression part, Cherries, and Blinky!

In Shops: Aug 25, 2021
SRP: $20.00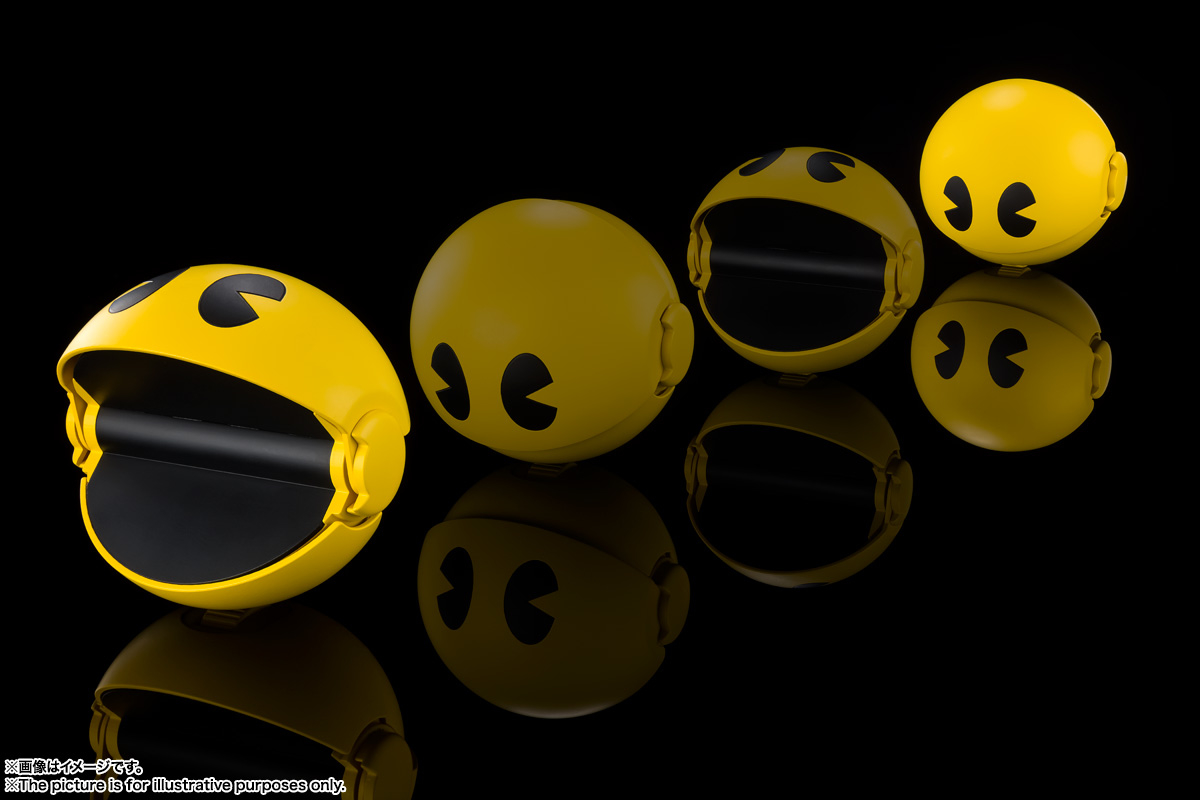 TAMASHII NATIONS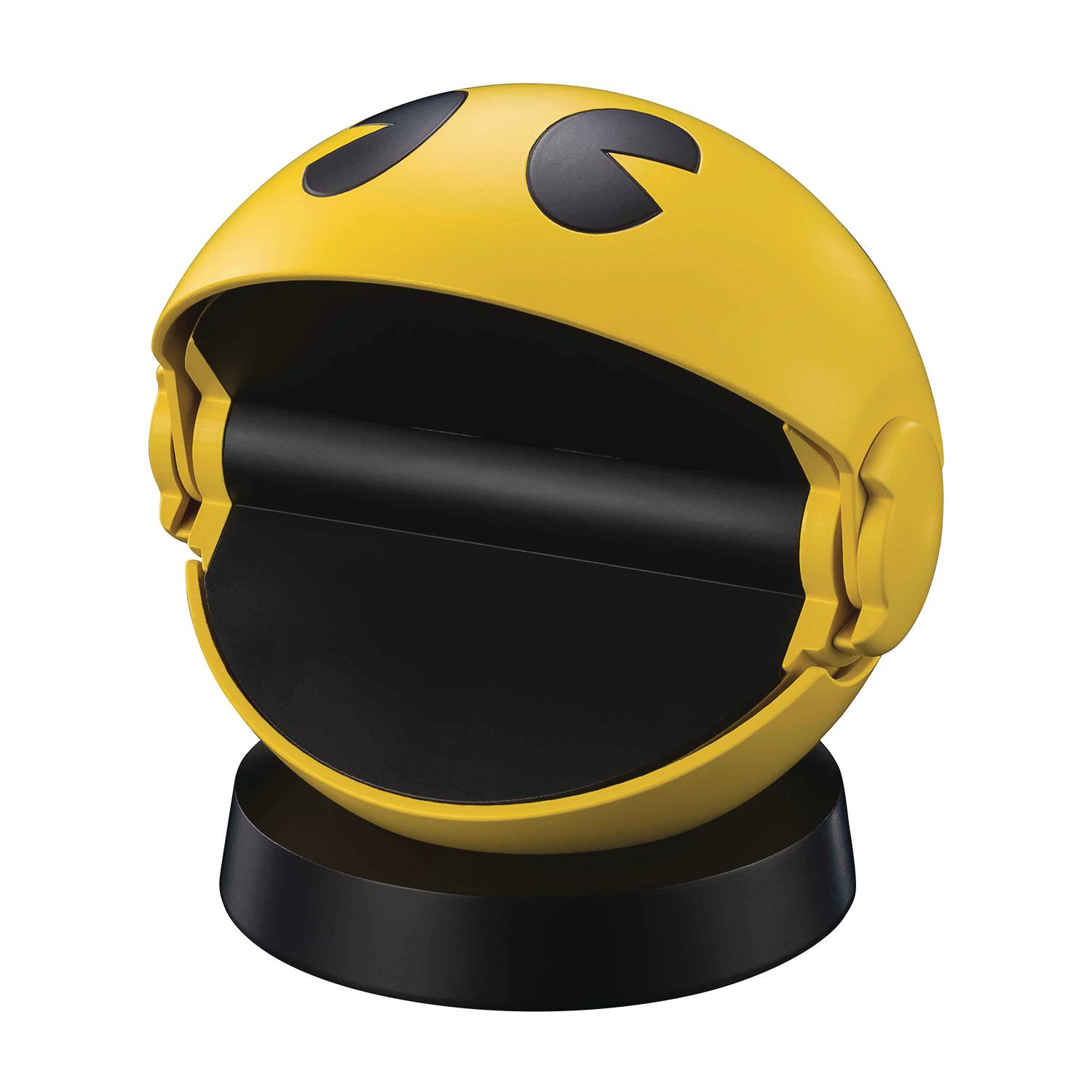 From Tamashii Nations. He swept the world in the 80's. Now Pac-Man's back, using the latest technology for cool sculpting, fun play features, and realistic sound effects! It's an all new way to play with this classic, iconic character. The mouth automatically opens and closes when rolled over a surface, triggering sound effects from the game! Variations include the ghost chasing sound, pellet munching, and, if you're lucky, the intermission scene music!

In Shops: Sep 29, 2021
SRP: $35.00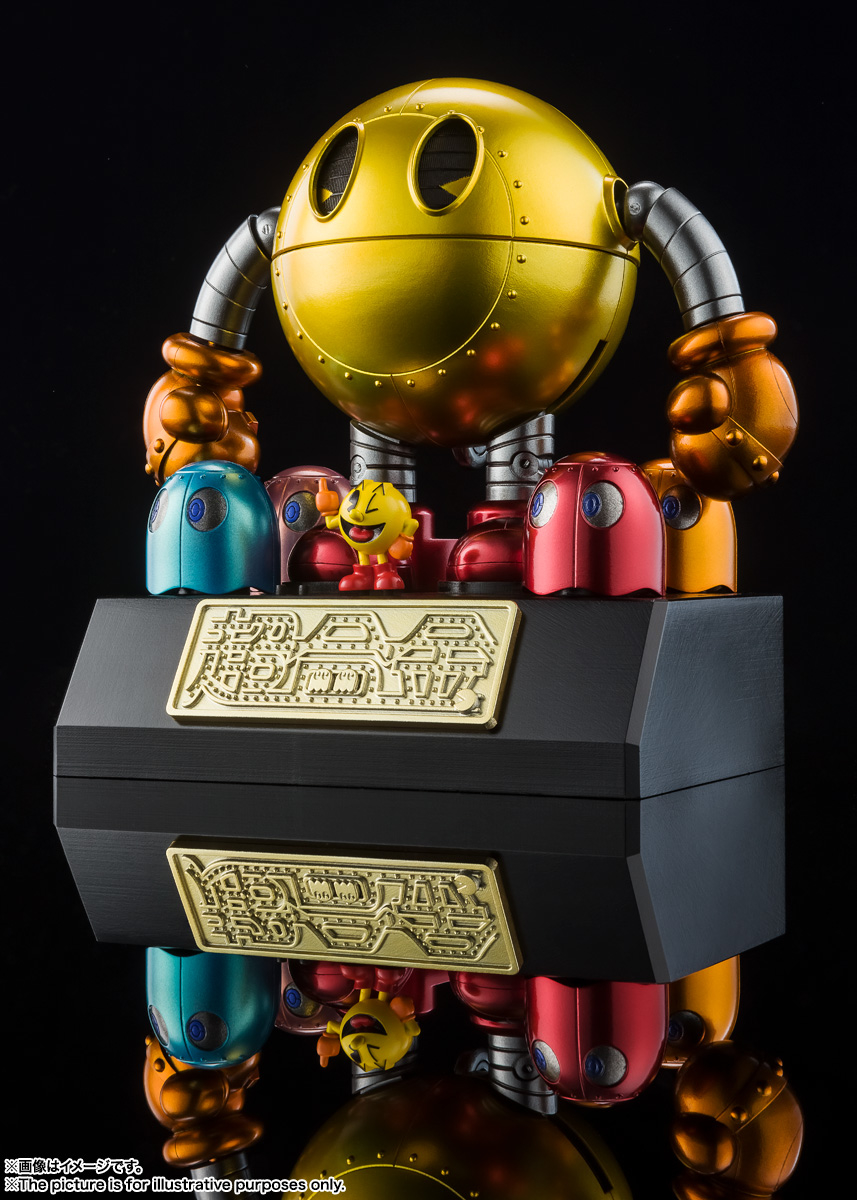 TAMASHII NATIONS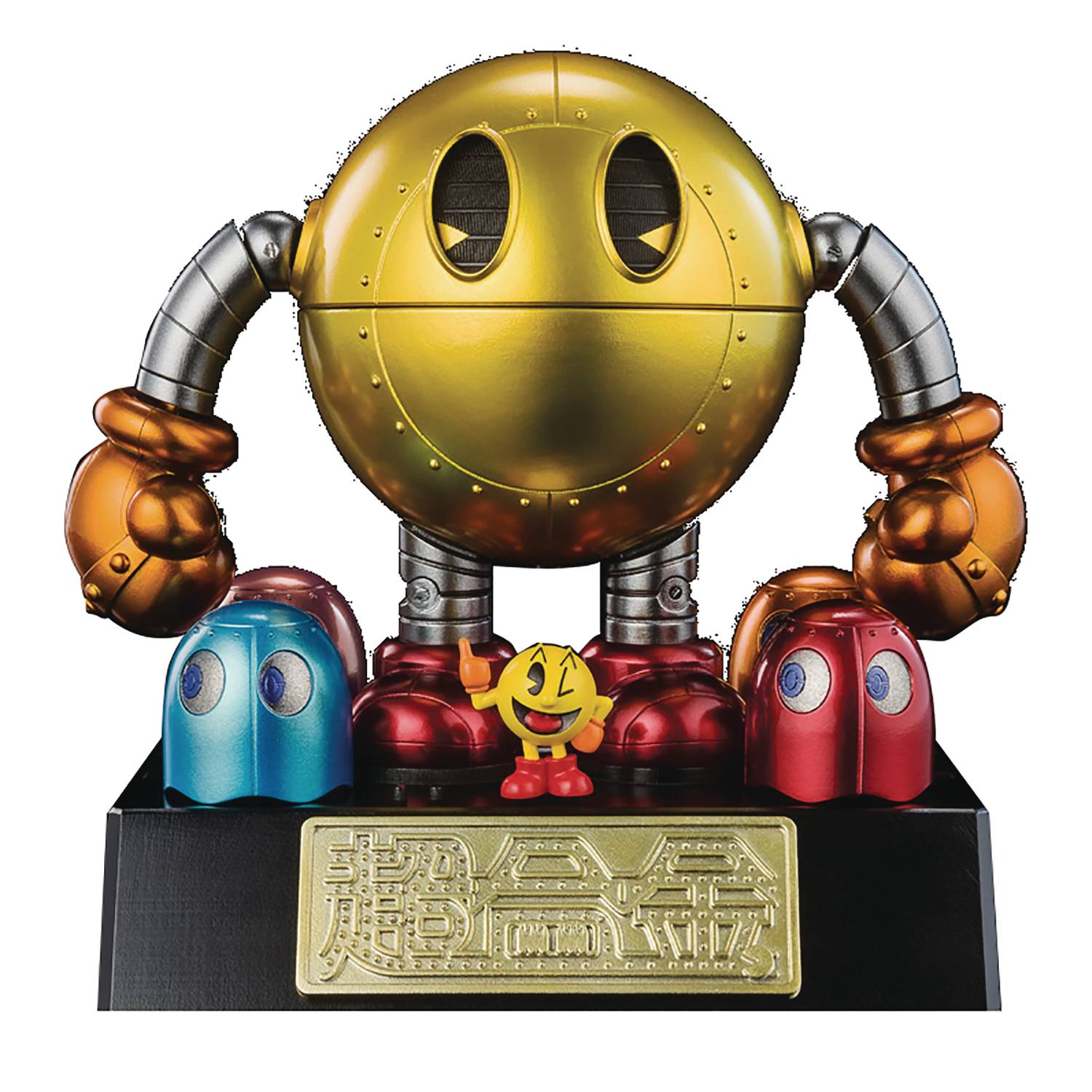 From Tamashii Nations. Pac-Man... As a Chogokin!? It's the iconic arcade hero from the 80's as you've never seen him before, re-envisioned as a giant robot with flying punches, a transformation feature, even a working cockpit! Included ghosts can be placed on the hands, and the Pac-Man minifigure inside the cockpit. Includes 4 Ghosts, Stand, and Pac-Man mini figure!

In Shops: Nov 24, 2021
SRP: $90.00