Rok of the Reds TP and Rok the God TP
Nov 20, 2020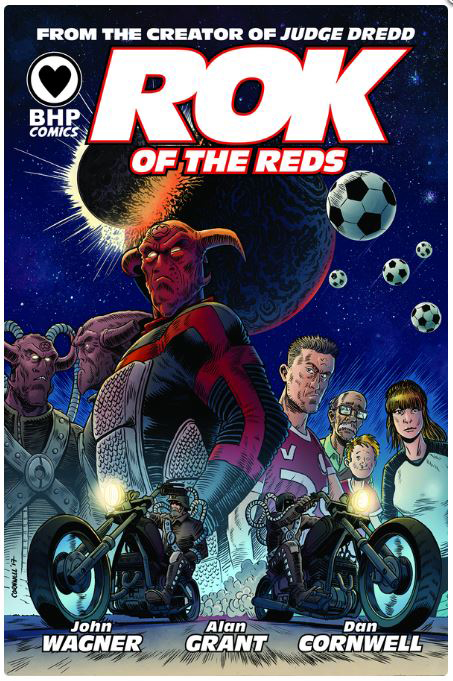 ROK OF THE REDS TP
(W) John Wagner, Alan Grant (A) Dan Cornwell
Industry legends John Wagner and Alan Grant (Judge Dredd, Strontium Dog, Judgement on Gotham, A History of Violence) team up once again to bring you Rok of the Reds alongside stunning art by Dan Cornwell. Dangerous intergalactic outlaws and an arrogant footballer collide, on the run after his home world is destroyed, Rok of Arkadi needs a hiding place. And that hiding place happens to be troubled football star Kyle Dixon. A black comedy about revenge, redemption and the 'beautiful game'.
SRP: £18.99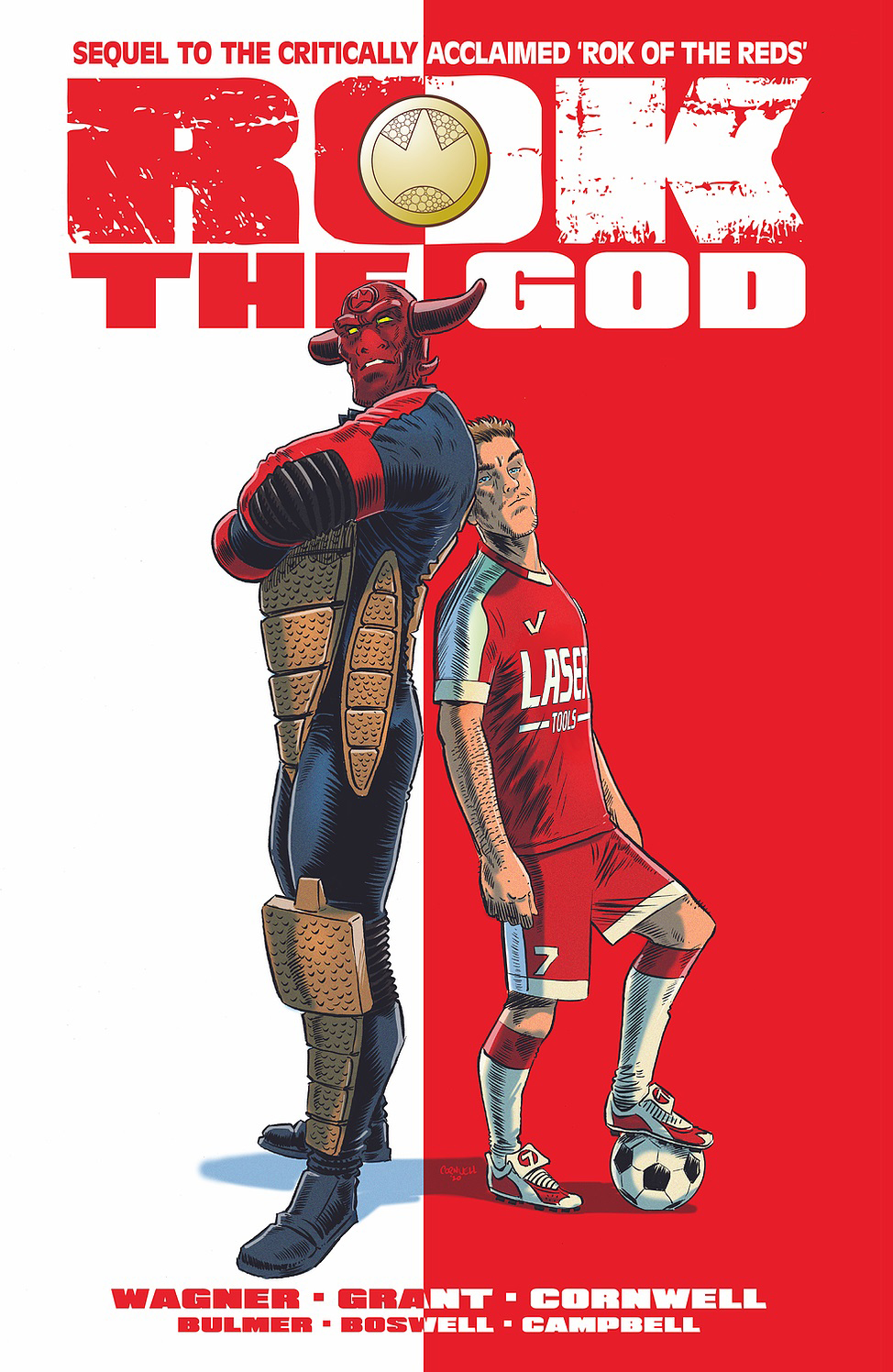 ROK THE GOD TP
(W) John Wagner, Alan Grant (A) Dan Cornwell, Abby Bulmer
Sequel to the thrilling first series Rok of the Reds, Rok the God continues! Tremble before the all-powerful GODSTONE! Rage at the EVIL of Reds' new owner! Fear the MURDEROUS SKREL! From 2000AD creators John Wagner, Alan Grant, Dan Cornwell and Abby Bulmer. Black comedy sci-fi in the classic style!
SRP: £19.99