Start Here: Five New Comics for September 30th
Sep 28, 2020
Looking for something new to read? Check out these five new comics with great starting points you can jump into this week!
Every week, PREVIEWSworld collects five titles with new number ones or fresh story arcs perfect for readers looking to get into a new series. These new releases are available to purchase at your local comic shop and feature comics from any genre or publisher.
These comics are ready for new readers to enjoy - all you have to do is Start Here.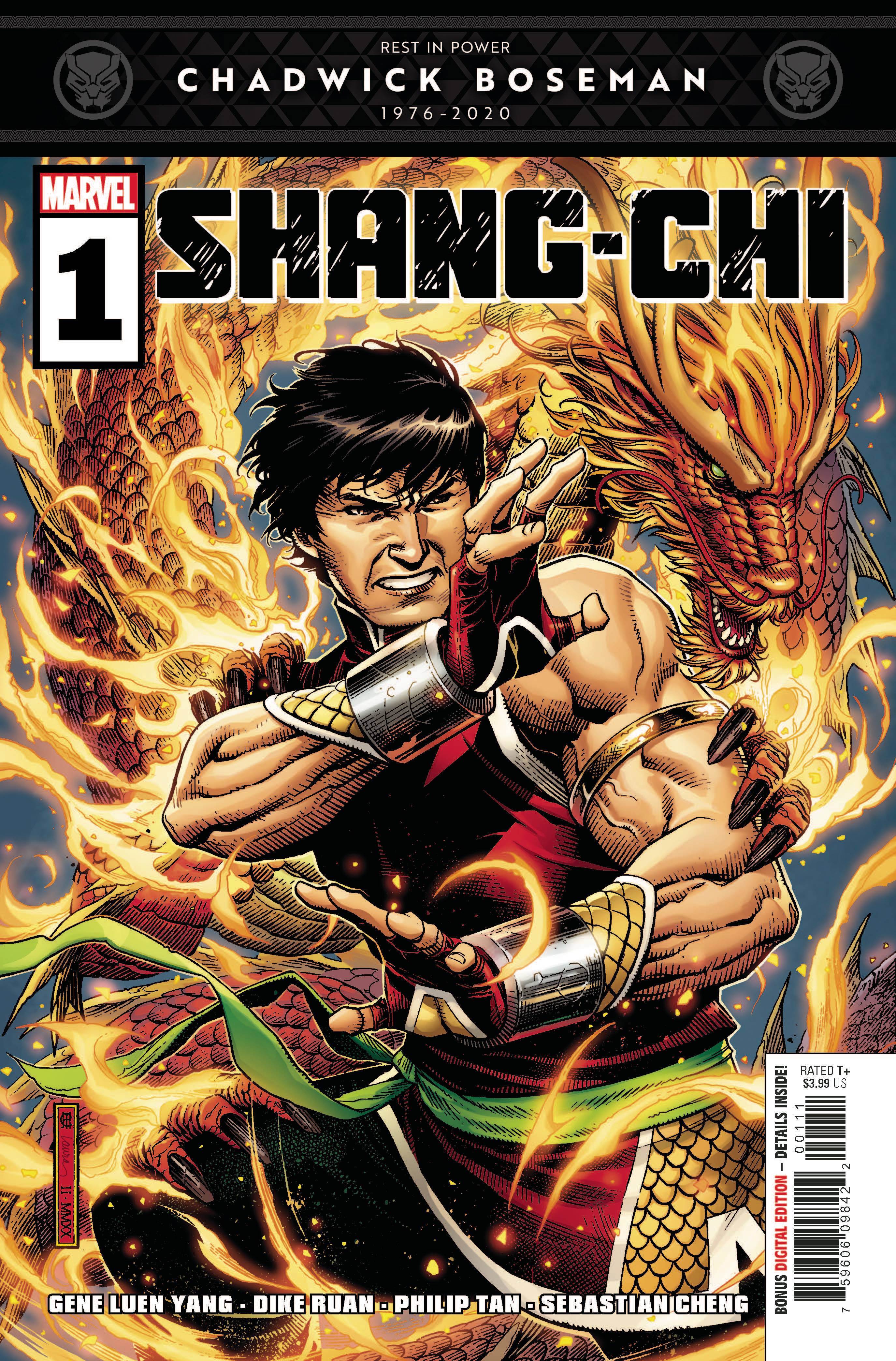 Shang-Chi #1 (of 5) (APR200837)
An ancient and evil secret society has stayed in hiding since the death of their leader, Zheng Zhu. But now his successor has been chosen to shift the balance of power in the world...Zheng Zhu's son, Shang-Chi!
Witness the Marvel Universe's greatest fighter return to a world of death and destruction he thought he left behind long ago...and discover the secrets to Shang-Chi's past that will change his world forever.
Don't miss out on this epic tale of family, betrayal and justice as the incredible team of Gene Luen Yang (American Born Chinese), Dike Ruan (Spider-Verse, Black Cat) and Philip Tan (Uncanny X-Men) launch a new chapter in the legend of Shang-Ch!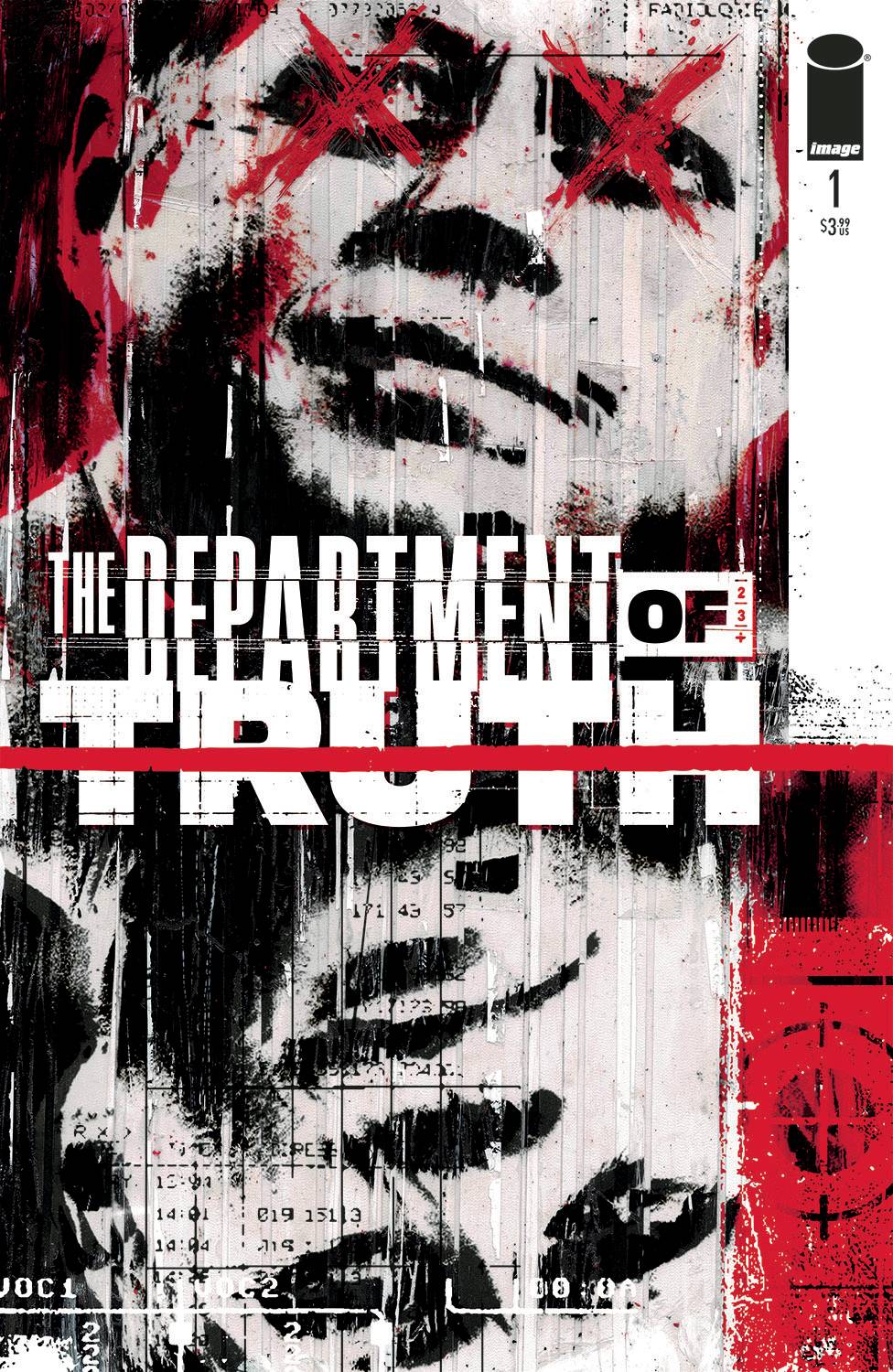 Department of Truth #1 (JUL200012)
Cole Turner has studied conspiracy theories all his life, but he isn't prepared for what happens when he discovers that all of them are true, from the JFK assassination to flat Earth theory and reptilian shapeshifters. One organization has been covering them up for generations.
What is the deep, dark secret behind the Department of Truth? Bestselling writer James Tynion IV (Batman, Something is Killing the Children) debuts his first Image ongoing series alongside breakout artist Martin Simmonds (Dying is Easy)!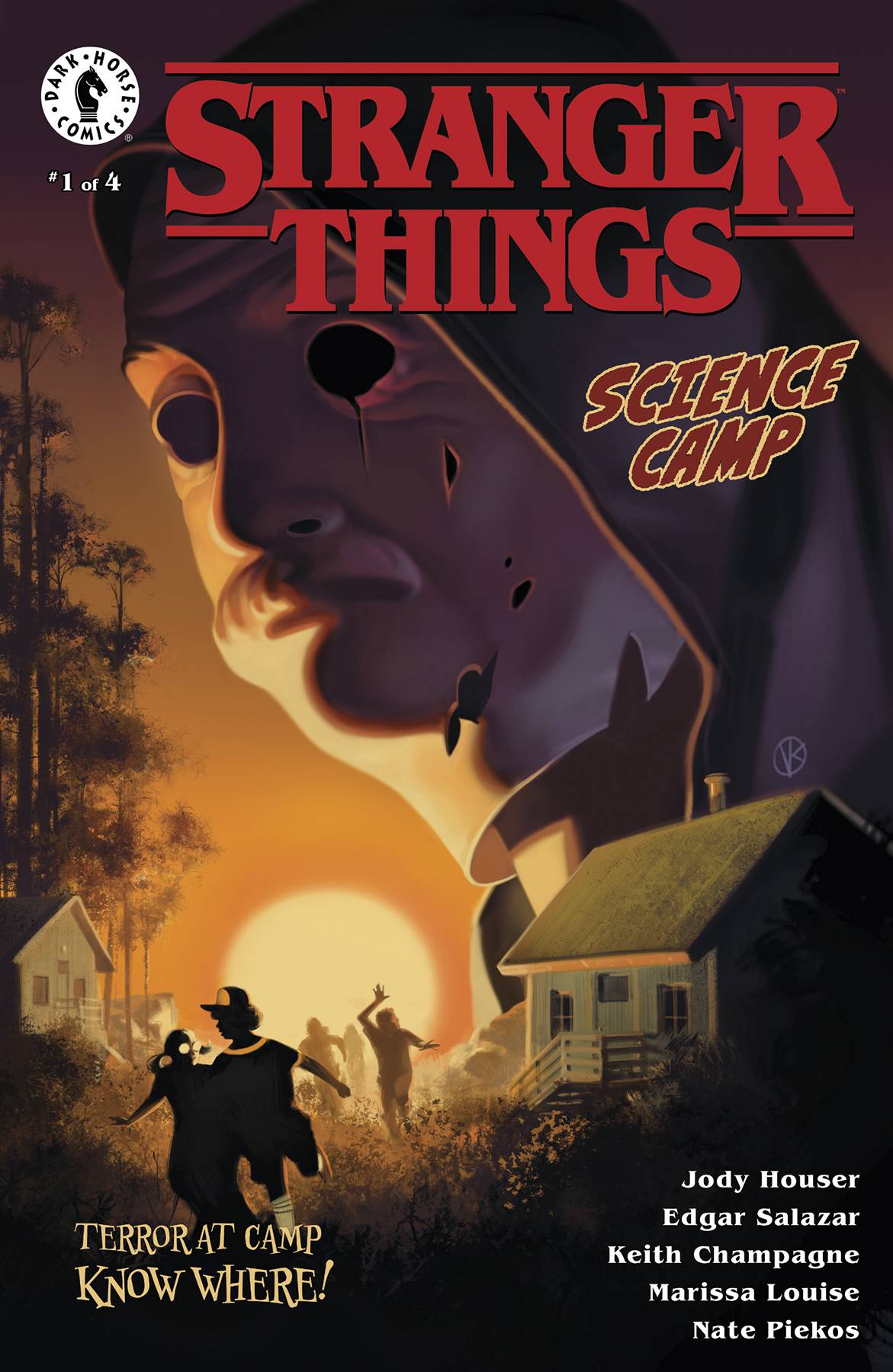 Stranger Things: Science Camp #1 (of 4) (JUL200255)
Dustin arrives at Camp Know Where to navigate the new social hierarchy without the support of his Hawkins adventuring party. While also faced with nerdy bullies, a new menace haunts the young scientists and camp counselors.
A mysterious figure with sinister intent arrives to disrupt the serene woodland scene. The solution won't take rocket science, but Dustin will have to get on the same wavelength as the other campers before tensions reach a boiling point.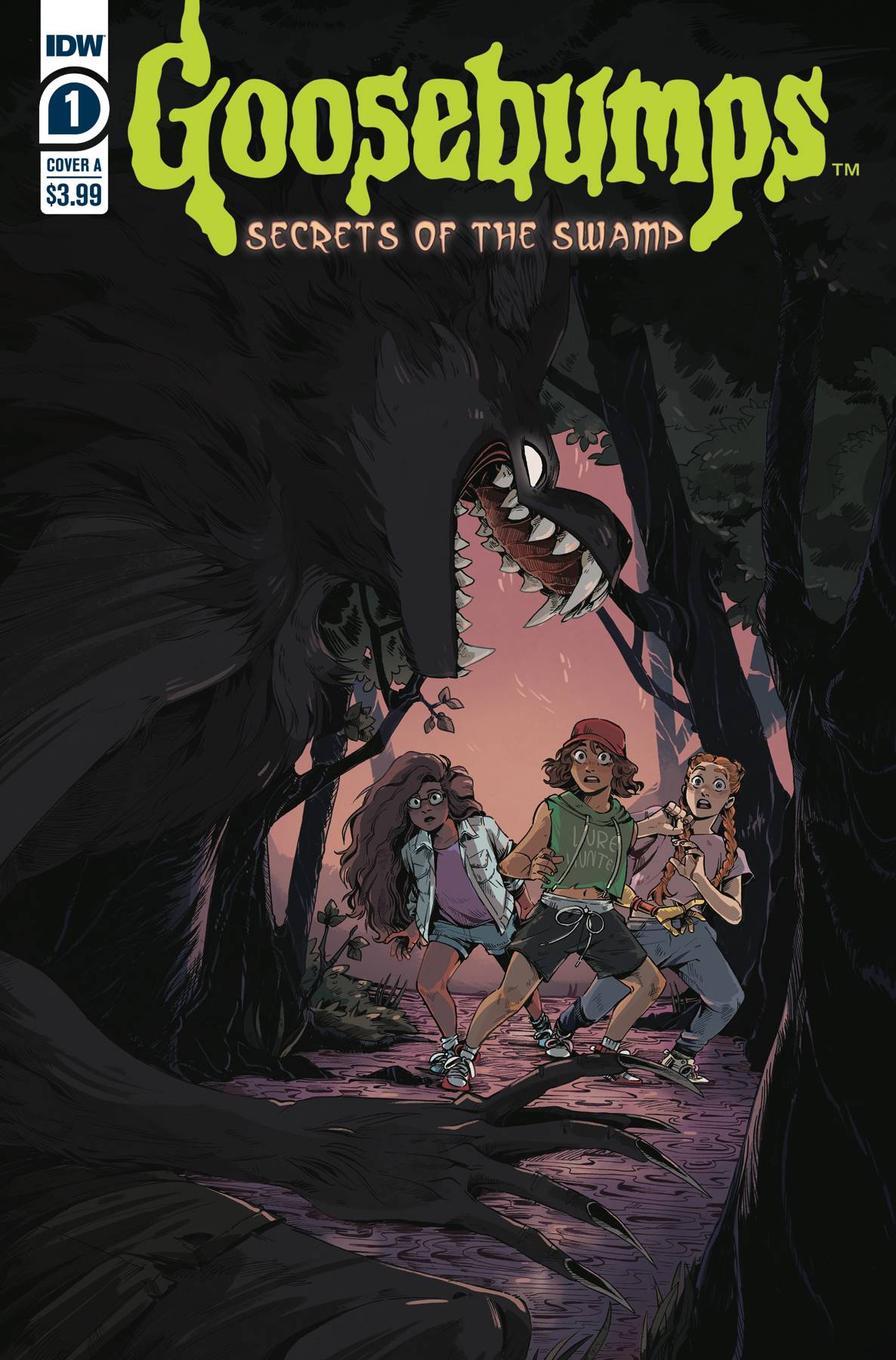 Goosebumps: Secrets of the Swamp #1 (of 5) (JUL200516)
When twelve-year-old Blake is shipped away to stay with her weird aunt in Fever Swamp for the summer, she expects her weeks to be filled with video games, mosquito bites, and a whole lot of nothing. Instead, she finds herself in a spooky turf war between wolf-hunters and werewolves.
With monsters on both sides, it's up to Blake to use all of her gaming skills to escape alive in this all-ages scarefest from New York Times bestselling author Marieke Nijkamp (This Is Where It Ends, Before I Let Go, The Oracle Code) and artist Yasmin Flores Montanez (Marvel Action: Captain Marvel, Tilly).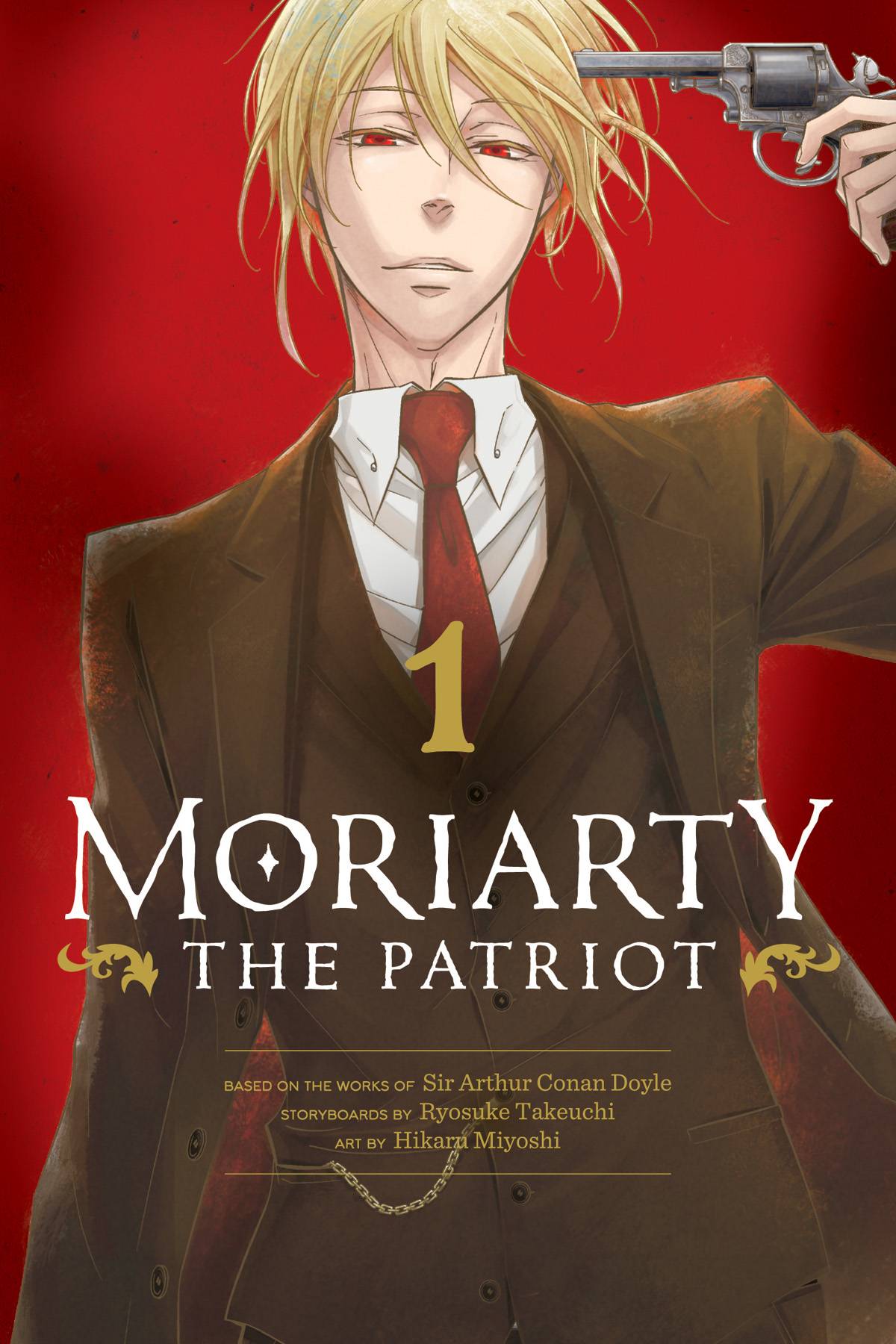 Moriarty: The Patriot GN Vol. 01 (AUG201887)
In the late 19th century, Great Britain rules over a quarter of the world. Nobles sit in their fancy homes in comfort and luxury, while the working class slaves away at their jobs.
When young Albert James Moriarty's upper-class family adopts two lower-class orphans, the cruelty the boys experience at his family's hands cements Albert's hatred of the nobility he was born into.
He asks the older of the two boys-who has a genius mind and a killer instinct-to help him rid the world of evil, starting with Albert's own family!