1000 Toys Locks and Loads a PREVIEWS Exclusive Jozu Inui Figure from No Guns Life
Jul 16, 2020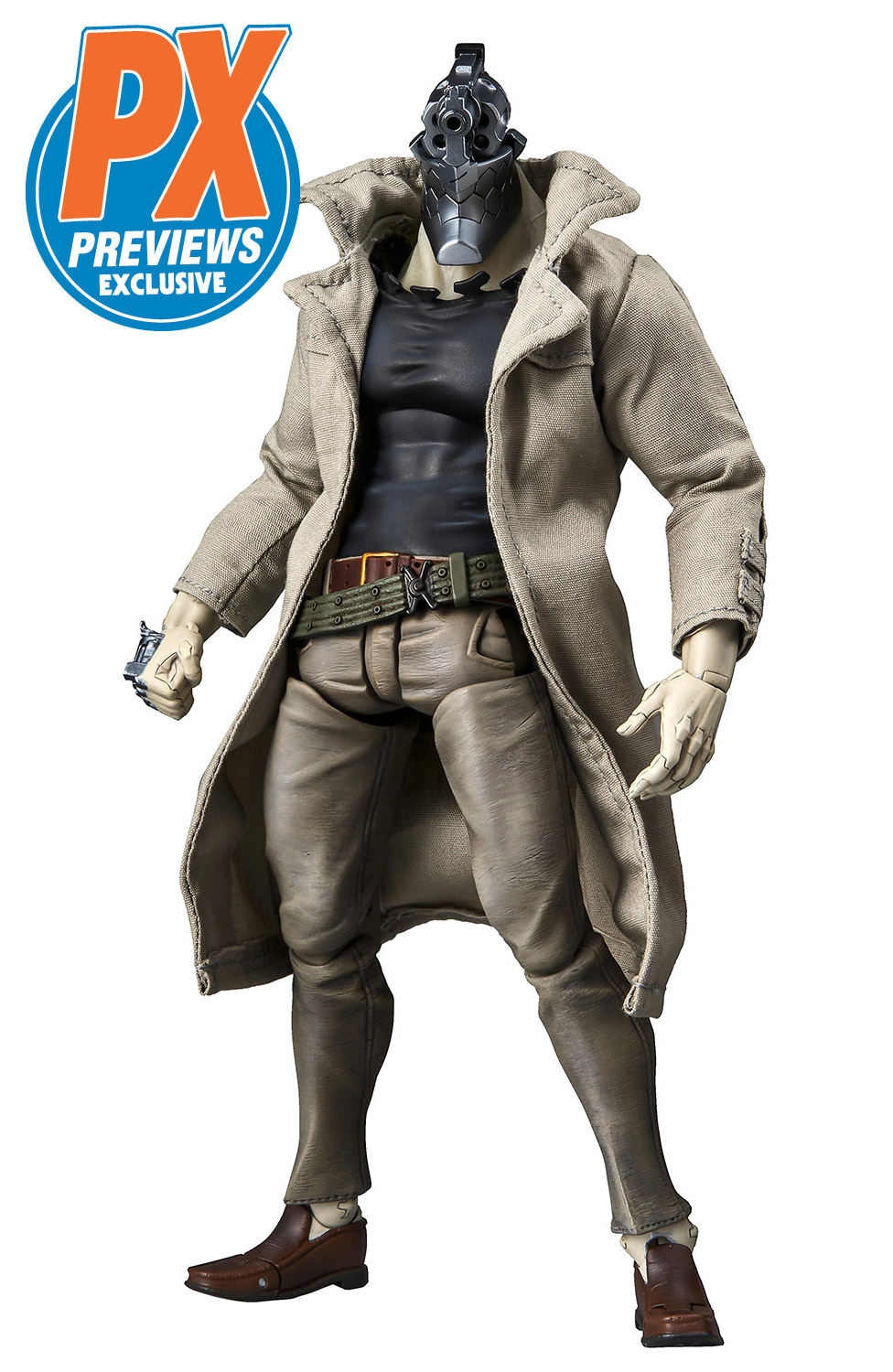 Juzo Inui of the popular series No Guns Life has been carefully recreated as a 1/12 scale action figure from the 1000toys (ICONS) brand!
His distinctive Gun Slave Unit head and the inner frame used for this figure were designed carefully by CAD for accuracy, and comes with a real cloth coat that combined with Lefty will allow you to replicate many of the scenes in the series.
As a bonus, wrapping the Tanegashima cigarettes sticker included with the figure and having Juzo hold it really evokes the hard boiled nature of the series when you display it in your collection!
The No Guns Life Juzo Inui PREVIEWS Exclusive 1/12 Scale Action Figure (JUN208349, $120.00) is available to preorder now at your local comic shop, and is currently scheduled to hit stores in May 2021. Check out more images using the PREVIEWS Prevue link below!
Click to View