NECA to Release Ultimate Back To The Future Figures
May 18, 2020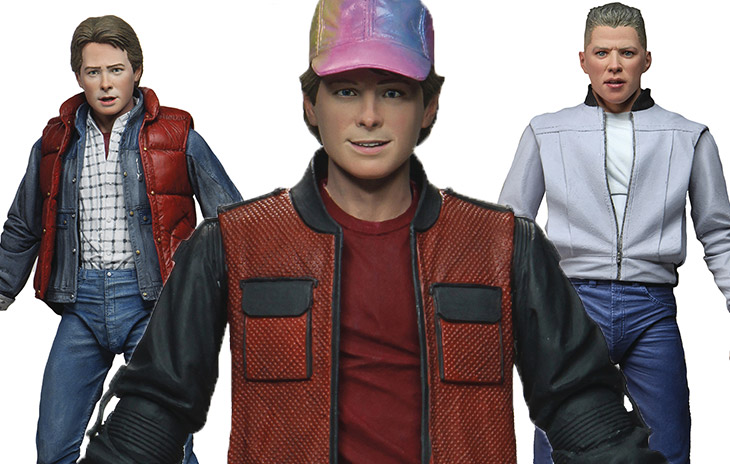 It's time to hop in the time machine and go to your local comic shop to preorder the new Back To The Future Ultimate Action Figures from NECA!
Get the Ultimate Marty McFly figure from the first and second films and the Ultimate Biff Tannen figure. Great Scott! Don't miss out on these collectibles.
NECA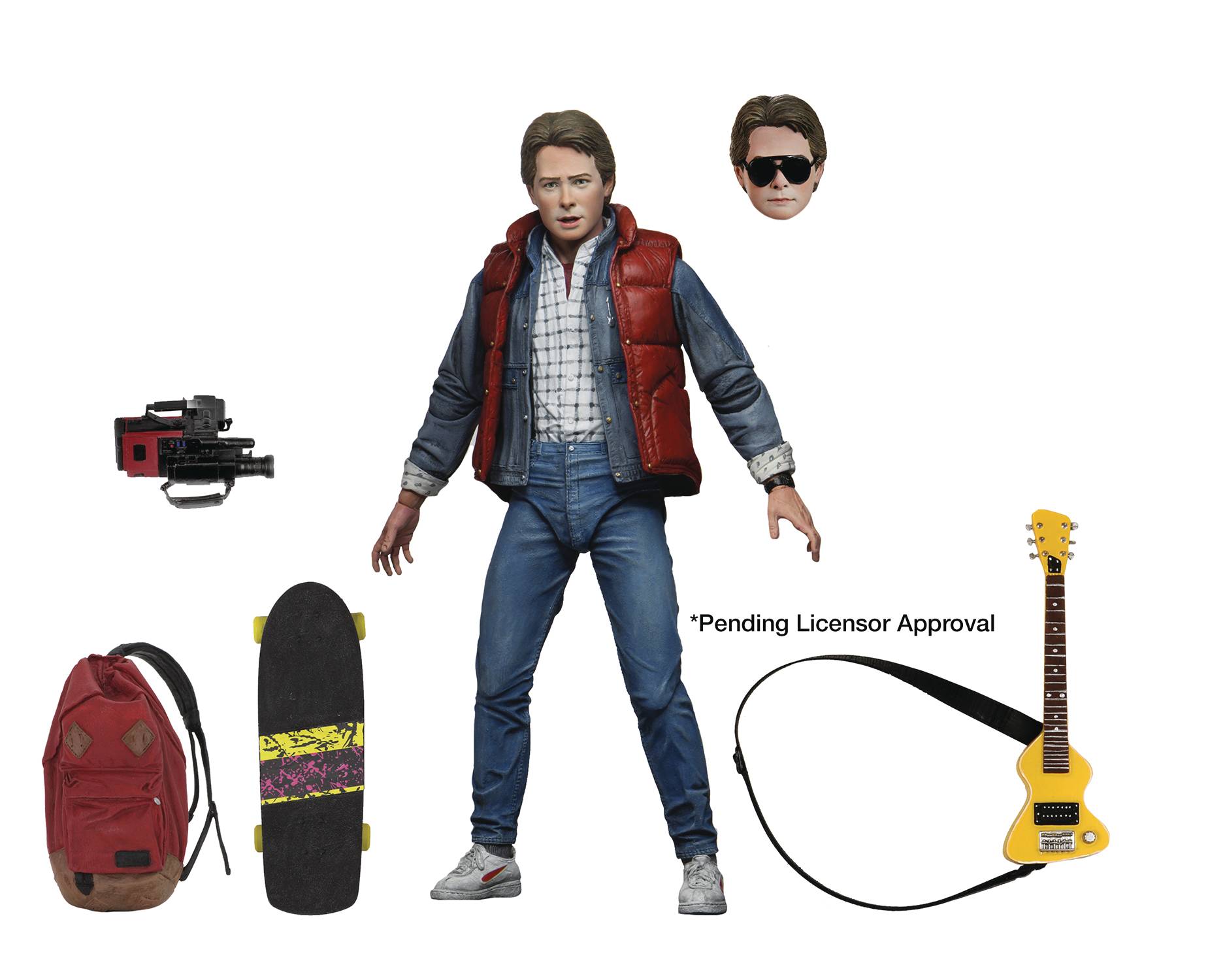 It's time to hop in the time machine and go back to 1985! NECA is thrilled to present Ultimate scale figigures from the Back To The Future trilogy! The figures of Marty McFly feature the officially licensed likeness of Michael J. Fox. The Back to the Future Marty sports his signature vest and denim jacket, and the Back to the Future 2 Marty has his self-adjusting jacket and auto-tying shoes. The Biff Tannen figure is ready to bully George McFly in 1955. Each figure comes with accessories. Window box packaging.
SRP: $29.99
NECA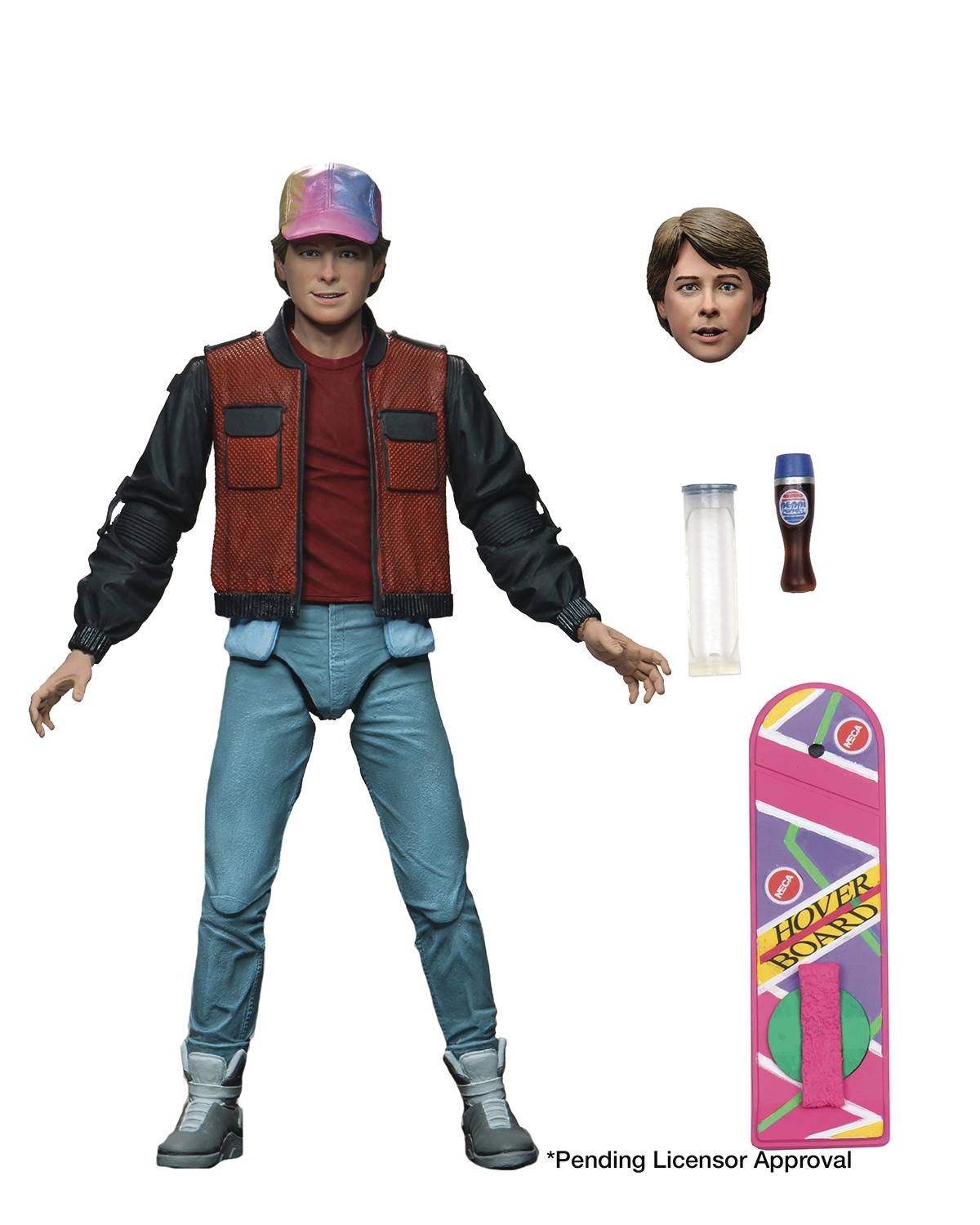 "Your kids, Marty. Something's got to be done about your kids!" Travelling from 1985 to 2015 to preserve his future once again is the Ultimate Marty McFly from Back to the Future Part 2! Standing approximately 7" tall, the Ultimate Marty McFly is wearing the auto-adjusting jacket and self-lacing sneakers, and includes multiple heads and hands, with future soda and hoverboard accessories! Window box packaging.
In Shops: Oct 28, 2020
SRP: $29.99
NECA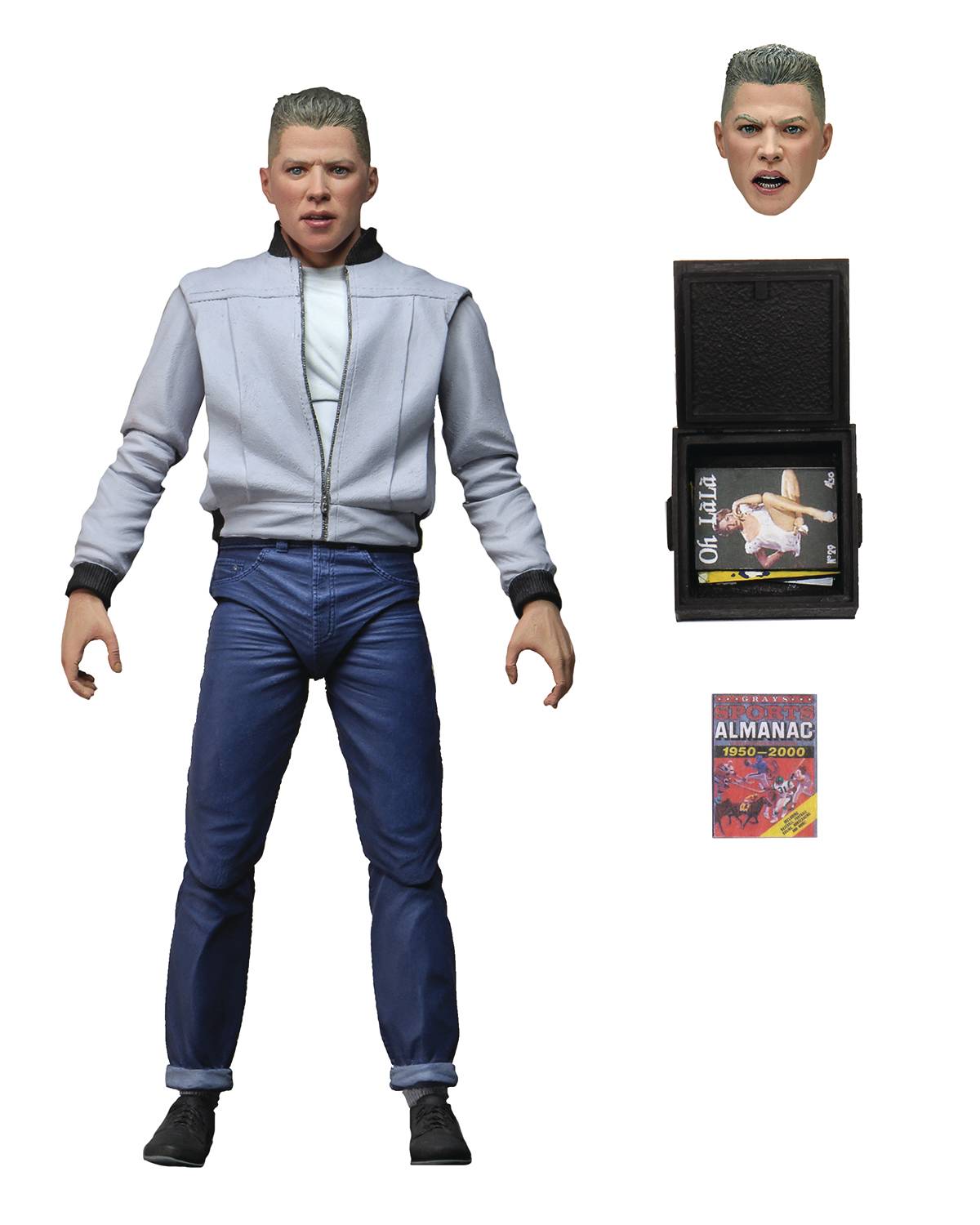 "So why don't you make like a tree and get outta here?" The tough but not too bright antagonist of the Back to the Future franchise, Biff Tannen, bullies his way to the NECA Ultimate line! Dressed in his "Enchantment Under the Sea Dance" outfit, Ultimate Biff features the licensed likeness of Tom Wilson and comes with interchangeable heads, hands, the Gray's Sports Almanac and Case from Part 2! Window box packaging.
In Shops: Oct 28, 2020
SRP: $29.99