The Supernatural Becomes Reality in Godkillers from Aftershock
Nov 12, 2019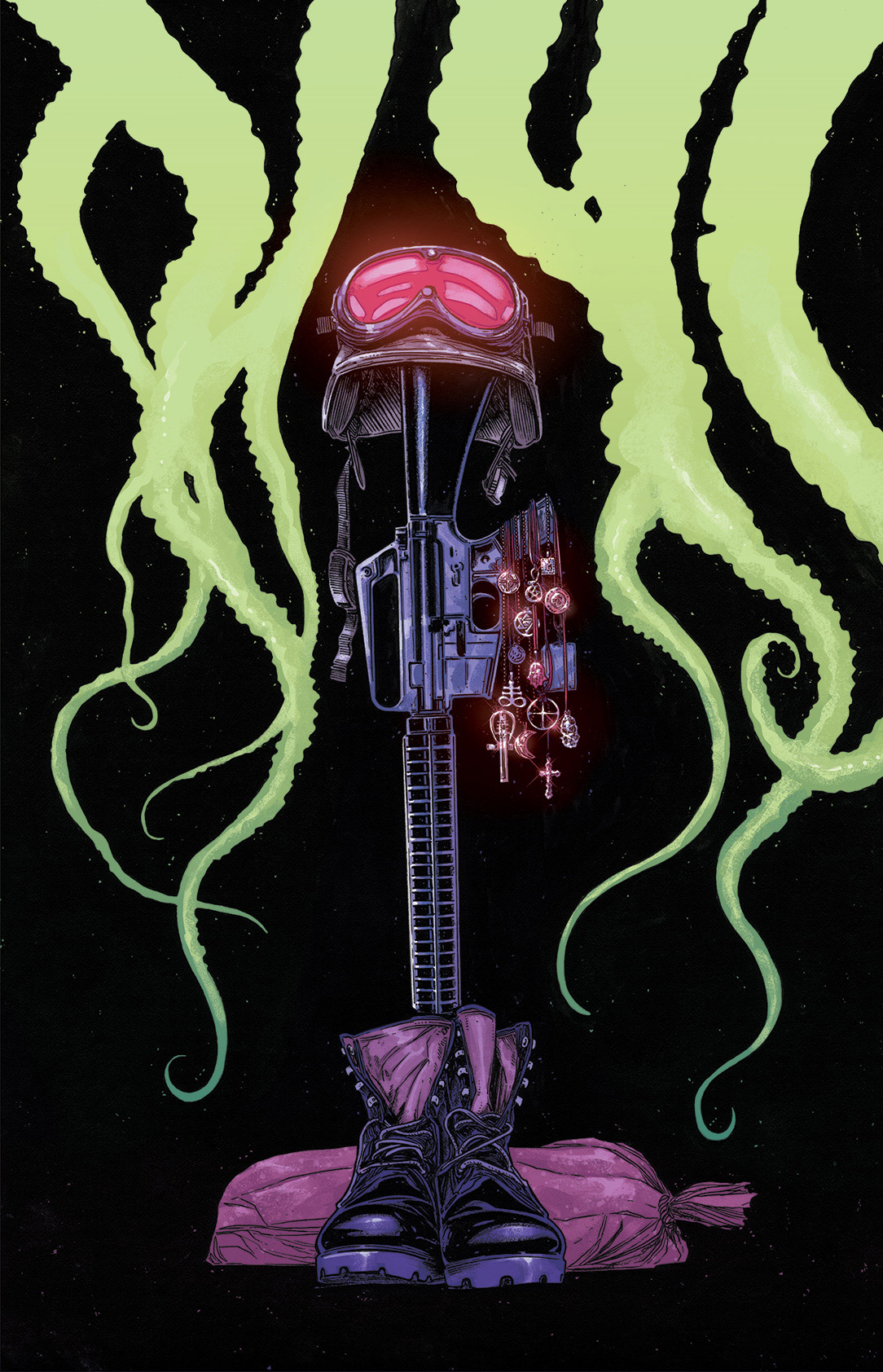 Aftershock's new series from writer Mark Sable and rising artist Maan House examines the horrors of war through the lens of of the horrors of folklore with Godkillers, a monster story for the modern age.
"It's HELLBOY: BPRD meets ZERO DARK THIRTY" says writer Mark Sable. The series is "a way of combining two genres I love - military and horror fiction. Despite the fact we've been a nation at war for nearly twenty years, it doesn't feel like there's many comics covering that."
When describing the inspiration for the new series Sable says, "basically, I wanted to take a deep, dark look at the War on Terror, while hopefully providing some entertainment in the form of a horror comic. I feel like Paul Azaceta, Matt Wilson and I successfully combined war and horror in our book GRAVEYARD OF EMPIRES, and this feels like a spiritual sequel to that book."
Godkillers is slated to hit comic shops February 19, 2020. Check out preview pages and the official solicitation below!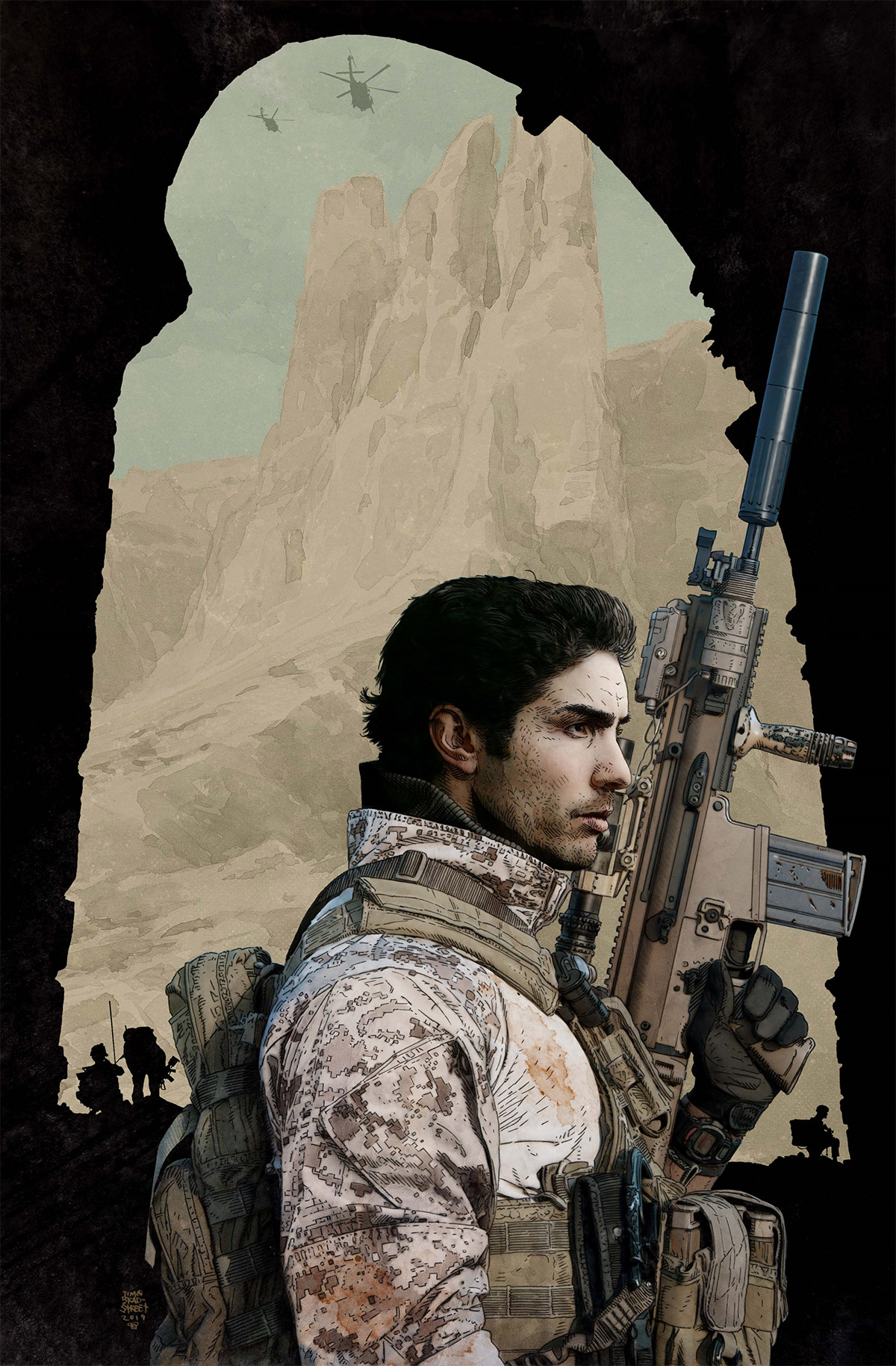 Godkillers #1 / $4.99/ 32 pages / Color / On sale 02.19.20
Writer: Mark Sable
Artist: Maan House
Colorist: Hernan Cabrera
Letterer: Thomas Mauer
Cover: Jeremy Haun
Incentive Cover: Tim Bradstreet
Abdul Alhazred is an Arab-American folklore professor turned soldier whose fear of death stems from uncertainty about the existence of an afterlife. Then he joins THE GODKILLERS, a special forces unit tasked with fighting insurgents who use mythological creatures as weapons of mass destruction. Now that he knows the supernatural exists, he'll have to decide which is worse—death or the nightmarish monsters he thought were mere legends.
From writer Mark Sable (Grounded, Fearless, Supergirl) and newcomer artist Maan House, GODKILLERS is a monster story for the modern age.