Feast of the Seven Fishes Movie Slated for November Release
Aug 02, 2019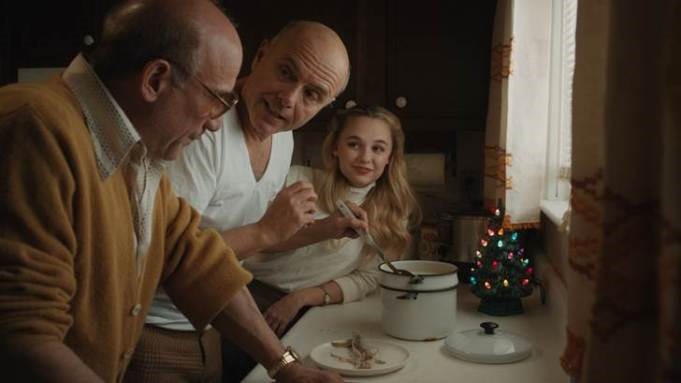 Shout! Studios has secured the rights to Feast of the Seven Fishes, a comedy-drama written and directed by Robert Tinnell, based on his Eisner-nominated graphic novel and Italian holiday cookbook.
The movie is set days before Christmas in 1983 as the Oliverio family readies their traditional Italian Feast of the Seven Fishes. During the festivities, young Tony Oliverio falls for an Ivy Leaguer, but things don't go well as family and exes disapprove of the union.
Shout! Factory secured the rights for theatrical, video on demand, and other formats in the US and Canada. The movie is set for release in November 2019.
"Robert Tinnell's funny and heartwarming film will be a perennial Christmas classic. You don't need to be Italian to recognize your own family in this offbeat, endearing and nostalgic trip back to the 1980s," Jordan Fields, Vice President of Acquisitions at Shout! Studios, said.
"Feast of the Seven Fishes is built upon underlying IP that stretches back beyond the film and graphic novel into the heart of Italian-American immigrant culture," Tinnell said. "We sought a partner with meaningful expertise in support of established properties and a vision for the innovative thinking the film needs in order to reach its four-quadrant potential. Shout! Studios checks every box for us and we look forward to benefiting from their experience and their passion for the film."
Feast of the Seven Fishes stars Skyler Gisondo (Booksmart), Madison Iseman (Annabelle Coming Home), Josh Helman (X-Men: Days of Future Past), Addison Timlin (Startup), Ray Abruzzo (The Sopranos), Andrew Schulz (Sneaky Pete), David Kallaway (Logan), and Lynn Cohen (Catching Fire), with Joe Pantoliano (Sense8), and Paul Ben-Victor (The Irishman).
The movie was executive produced by Joseph E. LoConti, Sean Thomas O'Brien, and Erick Factor, along with producers John Michaels, Jeffrey Tinnell, and Robert Scott Witty.