'Ignited' Interview: Mark Waid Chooses Humanity First
Jun 07, 2019

The folks at Humanoids — the publisher best known for presenting the best in fantasy and science fiction graphic novels from some of Europe's greatest creators — has officially launched their "H1" universe. Drawing in talents such as writer Mark Waid (Batman, Superman, Spider-Man, Daredevil), John Cassaday (Astonishing X-Men, Planetary, I Am Legion), Devin Grayson (Black Widow, Batman, X-Men Evolution), Kwanza Osajyefo (Black), Yanick Paquette (Wonder Woman: Earth One), and others
The H1 Universe begins with the flagship title, Ignited (APR191783). In the above video, series co-writer Mark Waid tells us what to expect inside the title and within the larger H1 line!
HUMANOIDS INC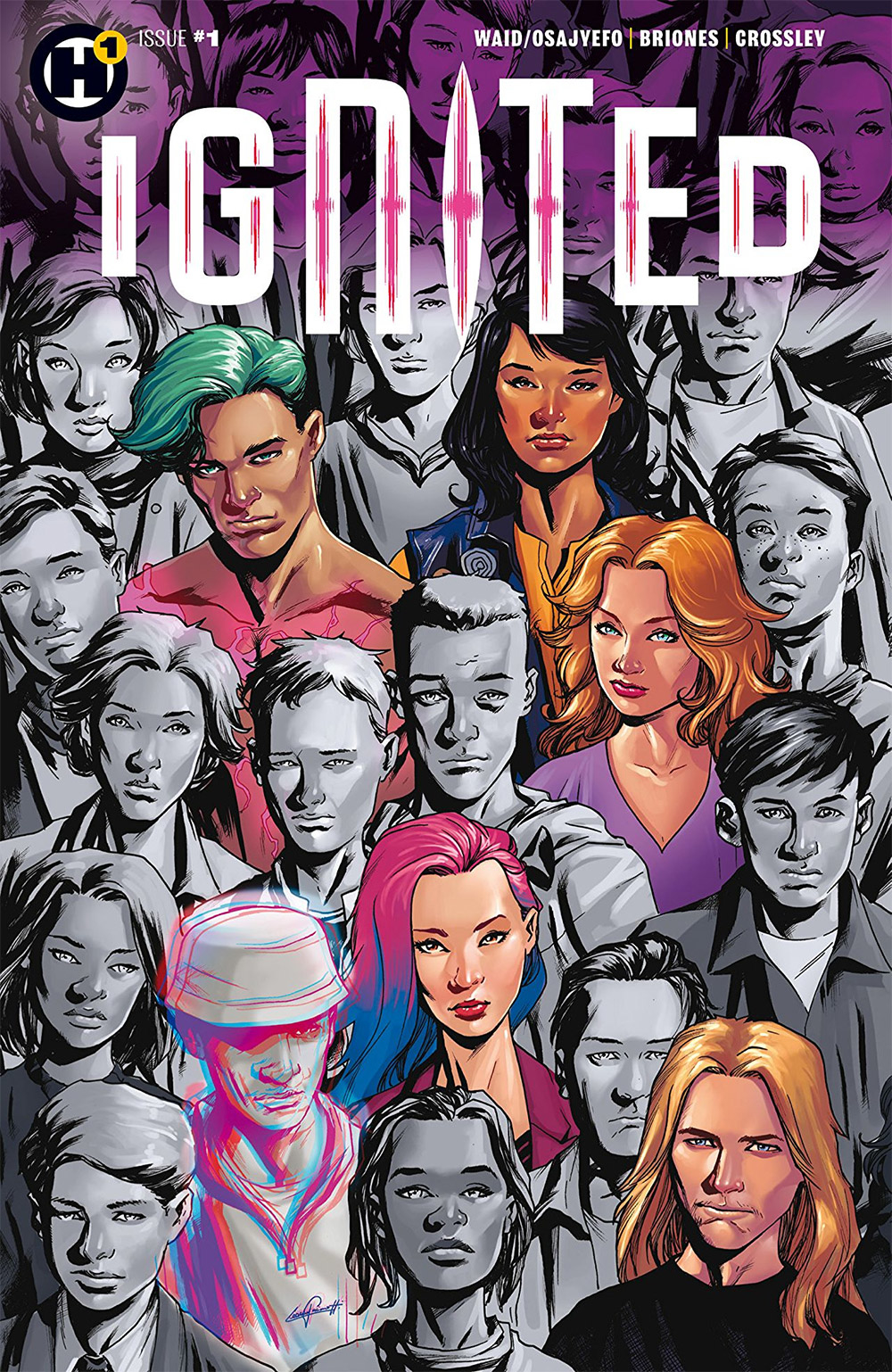 (W) Mark Waid, Kwanza Osajyefo (A) Philippe Briones (CA) Mike McKone
Welcome to the H1 Universe and Ignited, Humanoids' first ever ongoing super-powered series-brought to you by an explosive team: writers Mark Waid (Kingdom Come) and Kwanza Osajyefo (Black AF), and artist Phil Briones (Aquaman), with covers by John Cassaday and Yanick Paquette! It's the first day back at Phoenix Academy High, but this year there's no back to school excitement in the air as returning students and faculty are haunted by memories of last year's horrific attack. So many friends and colleagues were lost, and some of those who survived underwent changes; they Ignited, gaining supernatural abilities they barely understand. Little do they know this is just the beginning!
In Shops: Jun 05, 2019
SRP: $3.99
PREVIEWS Page #322