Beast Kingdom Celebrates Pair of Mighty Marvel Heroes With PREVIEWS Exclusive D-Stage Statues
Jun 07, 2019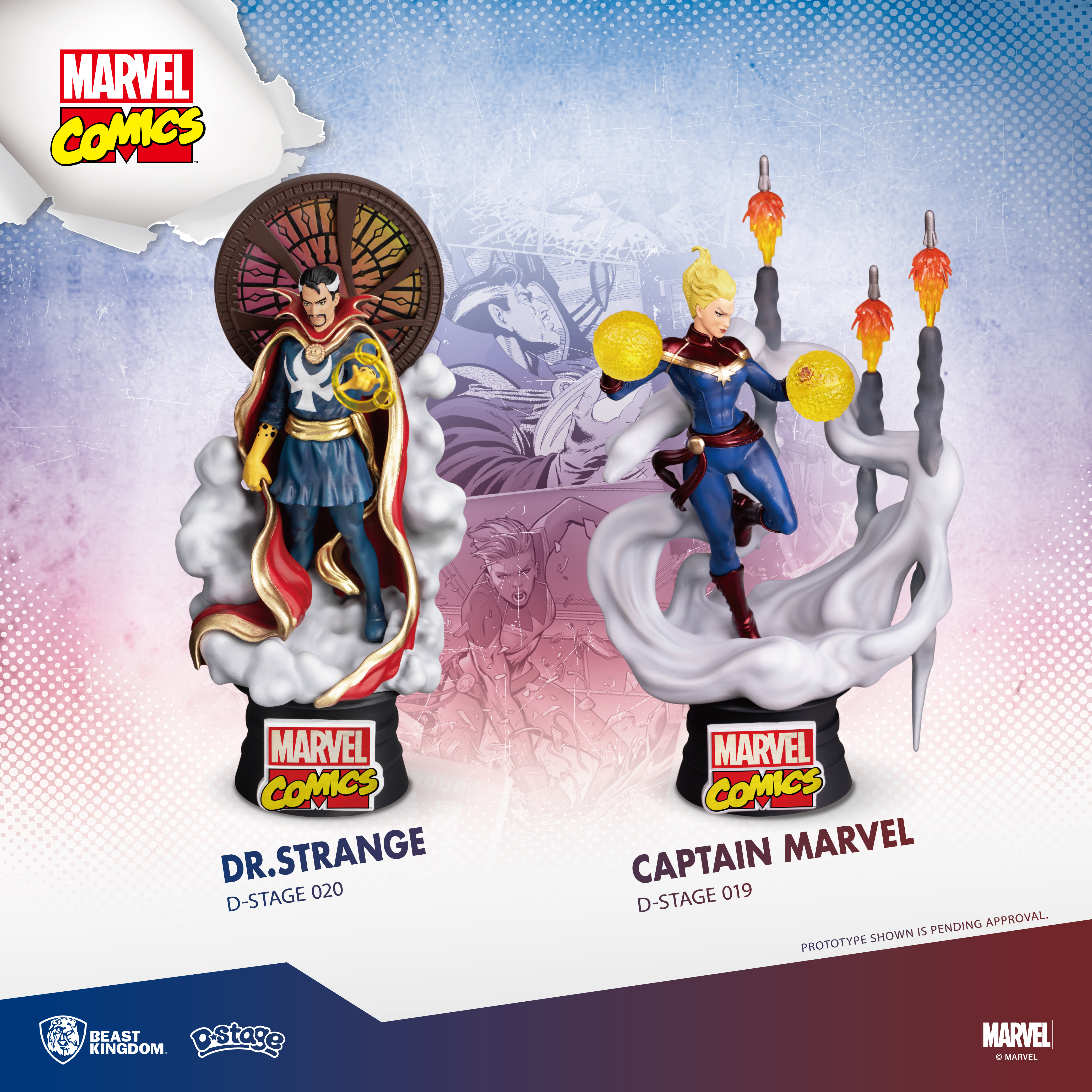 Beast Kingdom is celebrating two of Marvel's mightiest heroes with two brand new PREVIEWS Exclusive D-Stage diorama statues!
Fearuting the Sorceror Surpreme and Capt. Carol Danvers, these two D-Stage statues honor Doctor Strange and Captain Marvel.
Both of these PREVIEWS Exclusive D-Stage diorama statues are now available to pre-order at comic shops and are expected to arrive February 26, 2020.
Marvel Comics Doctor Strange DS-020 D-Stage PREVIEWS Exclusive 6 inch Statue
APR198860
The all-powerful Sorcerer Supreme, a Wizard without match, one who has mastered the elements, seen other dimensions and returned even wiser and more powerful! As seen in the classic comics, this DS-020 Dr. Strange is proudly delivered by Beast Kingdom! The DS-020 delicately recreates the classic pose of Dr. Strange from the comics. With the sorcerer levitating and the Sanctum Santorum (the Holy of Holies), as a backdrop, this diorama is the perfect setup for your collection!

Marvel Comics Captain Marvel DS-019 D-Stage PREVIEWS Exclusive 6 inch Statue
APR198859
One of the most powerful superheroes in the Marvel comic universe, Captain Marvel has now officially burst out of the comic pages and joined the ranks of the Marvel Cinematic Universe, as the latest Avenger! As seen in the comics, Beast Kingdom proudly presents the latest in the D-Stage Staging Your Dreams line of dioramas: Captain Marvel DS-019! With an extreme attention to detail, this D-Stage features Captain Marvel in her traditional flying pose! Using the latest in manufacturing techniques, this figure recreates her classic costume of red, blue and gold, even replicating the transparent effects of her energy trail when in flight or in the middle battle. Be sure to add this stunning Captain Marvel to your collection today!