Enter To Win A Shazam! Origins TP
Apr 09, 2019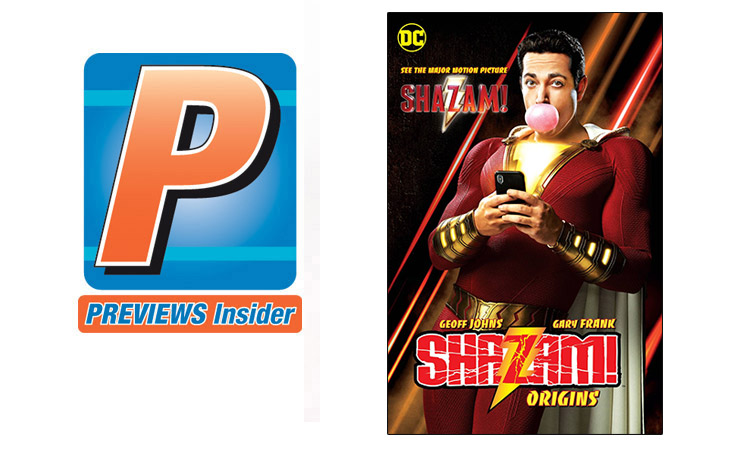 THIS CONTEST HAS ENDED. THANKS TO ALL WHO ENTERED!

Brought to the feet of the magical wizard Shazam at the Rock of Eternity, Billy Batson is imbued with powers beyond any mortal man.

Enter now for a chance to win a copy of the Shazam! Origins TP from DC Comics!

Just become a PREVIEWS Insider and sign up for our FREE Weekly e-Newsletter! If you are already signed up, then you are already entered. But if not, use the form below to Sign Up Now! Contest ends Tuesday, April 16, 2019!
(One winner will be selected at random from all PREVIEWSworld e-Newsletter Subscribers as of 4/16/19 at 11:59PM)

Become a PREVIEWSworld Insider now and sign up below for our FREE Weekly e-Newsletter!
Here's what you can expect from our weekly E-mail:
New Releases: what's on sale now in comic shops!
PREVIEWS Prevues: First look previews of upcoming book releases!
Articles & Interviews: before they're posted anywhere else!
Exclusive Contests & Giveaways: Only for PREVIEWS Insiders!