Mia's Manga Musts: Suplexing, Street Fighting Action!
Feb 16, 2019
Time for MIA's MANGA MUST-HAVES!
Ani-Mia is back with three items on her wishlist. All straight out of February's PREVIEWS catalog!
This month, Disney's Descendants get the TokyoPop treatment, Capcom takes the fight off the streets and into the ring, and more.
TOKYOPOP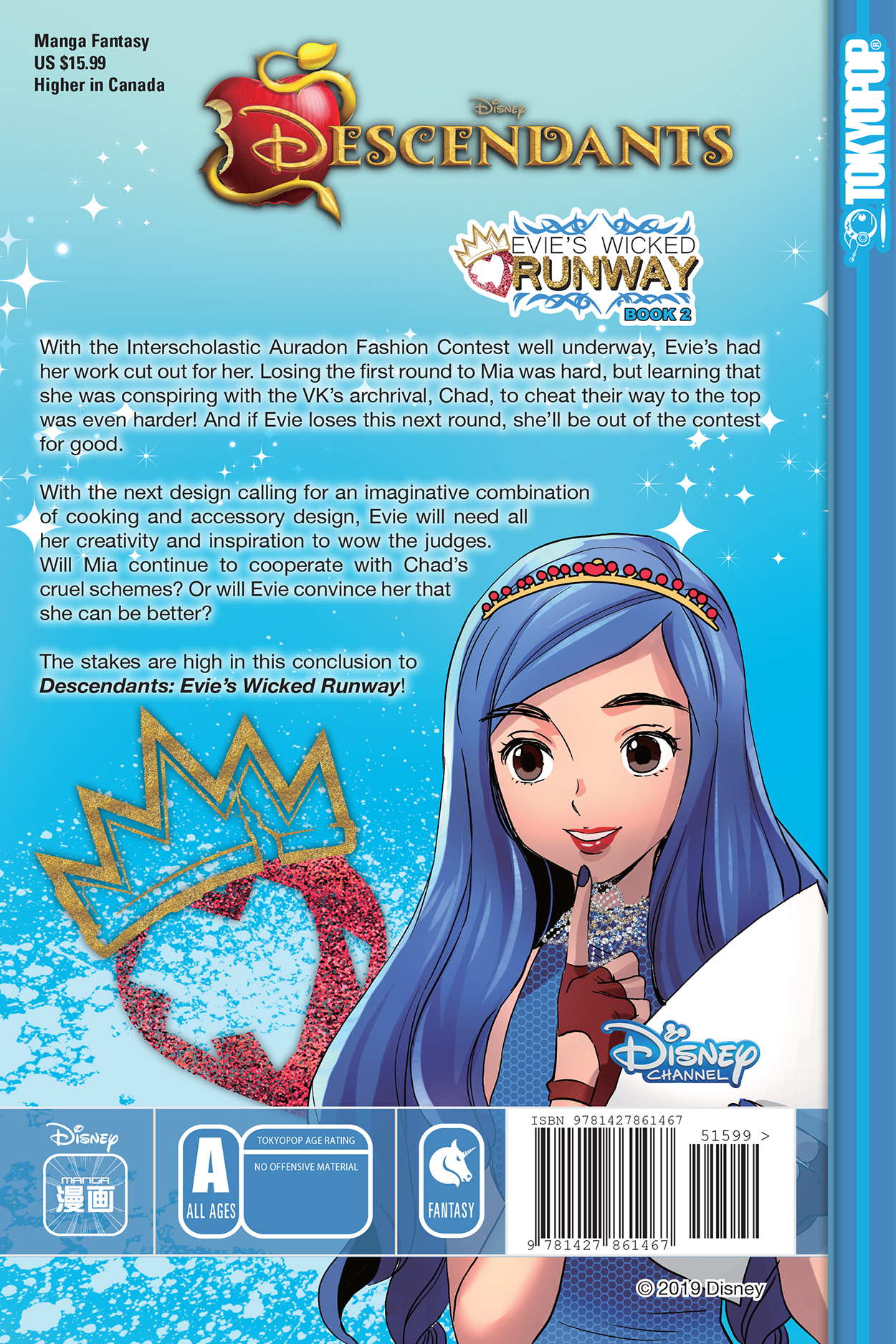 (W) Jason Muell (A/CA) Natsuki Minami
The Interscholastic Auradon Fashion Contest is the biggest fashion event of the year and stu-dents across the United States of Auradon are buzzing with anticipation. No one is more excited than Evie, the Villain Kids' (VKs) resident fashion-ista and designer extraordinaire! The other VKs roll up their sleeves to help their friend, but with another Auradon student competing for the top prize alongside her, will Evie be able to reach the top spot? And just how far are the other competi-tors prepared to go to win first place?This is book 2 of 2.
In Shops: May 22, 2019
SRP: $15.99
PREVIEWS Page #406
UDON ENTERTAINMENT INC
(W) Ken Siu-Chong (A/CA) Panzer
Get ready for top-rope-jumping, metal-chair-flinging, suplex-slamming action in Metro City! Awakened talent Alex and Mayor Mike Haggar enter the ring together to take on the remnants of the Mad Gear gang - wrestling style!
In Shops: Apr 24, 2019
SRP: $3.99
PREVIEWS Page #410
VIZ MEDIA LLC (W) Jun Eishima, Yoko Taro
"From Pod 153,
to fans of NieR Automata [ref &NieR: Automata: a Short Story Long]
Question: What is a fiction collection?
Affirmative: It is hypothesized that this book is "interesting."
Hypothesis: "Interest" is an internal incentive that allows humans to practice tolerance.
Recommendation: To purchase this volume of short fiction exploring the world of NieR.
From Pod 153 to 042: Affirmative. We have concluded executing additional advertisement duties. "
In Shops: May 08, 2019
SRP: $14.99
PREVIEWS Page #418