Marvel Teases Next Story Arc For "Uncanny X-Men"
Nov 15, 2018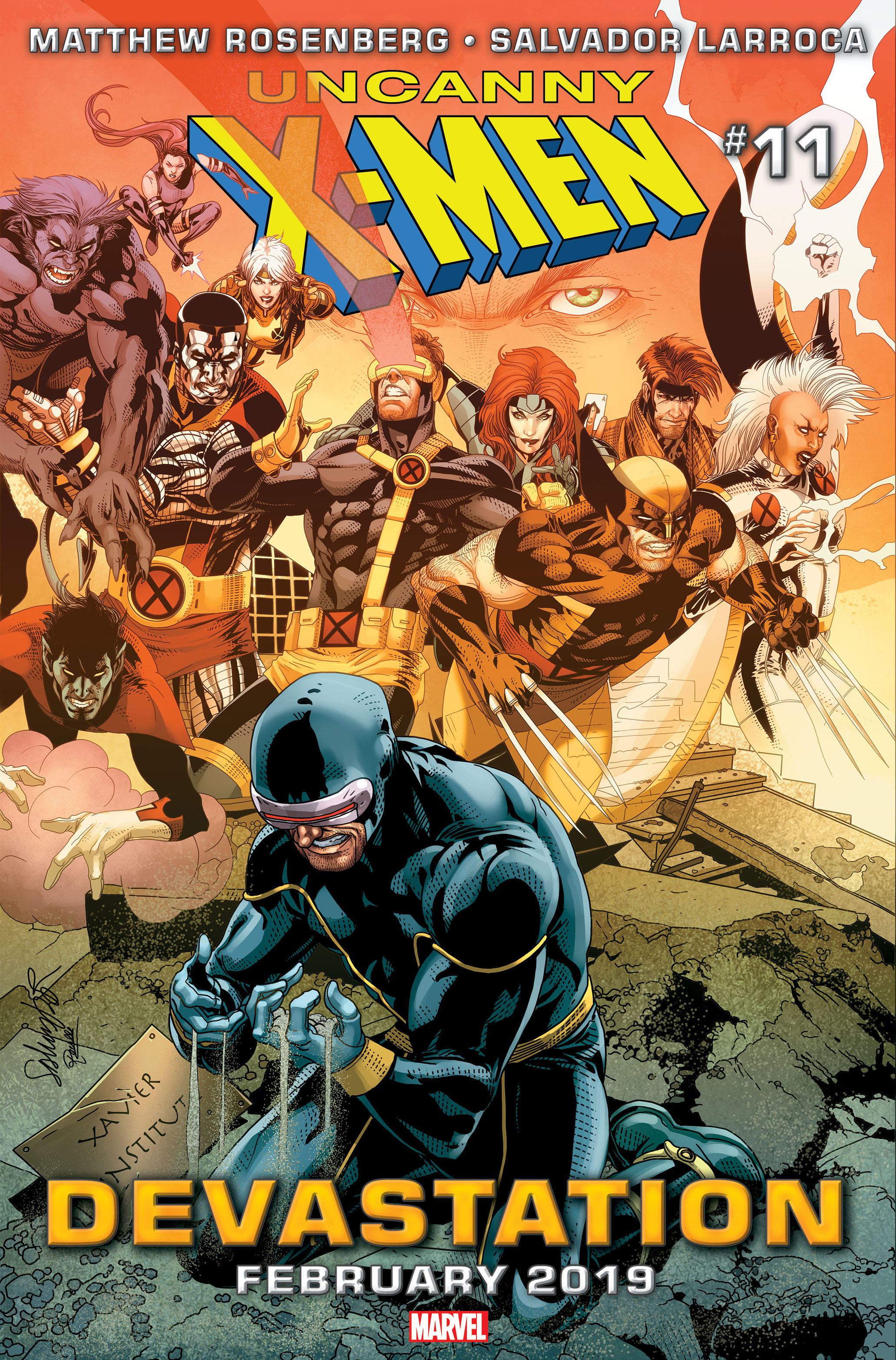 Marvel is teasing their next story arc in the recently relaunched Uncanny X-Men.
Issue #11 of the series will kick off a story arc titled "Devastation" and, though no solicitation details have been revealed, will apparently feature Cyclops and the destruction of the Xavier Institute, as shown on the cover.
Writer Matthew Rosenberg and artist Salvador Larroca will be the creative team behind Uncanny X-Men #11, which will arrive at comic shops in February 2019.
Uncanny X-Men began November 14 with their "X-Men Disassembled" storyline and will concluded with Issue #10 (NOV180867) on January 16, 2019.
Uncanny X-Men Annual #1 (NOV180871) teases the return of Cyclops and is available at comic shops January 23, 2019.
Be sure to stay up-to-date with the series at your local comic shop!
November 15, 2018