Mezco Reveals Freddy Krueger One:12 Collective Action Figure
Nov 02, 2018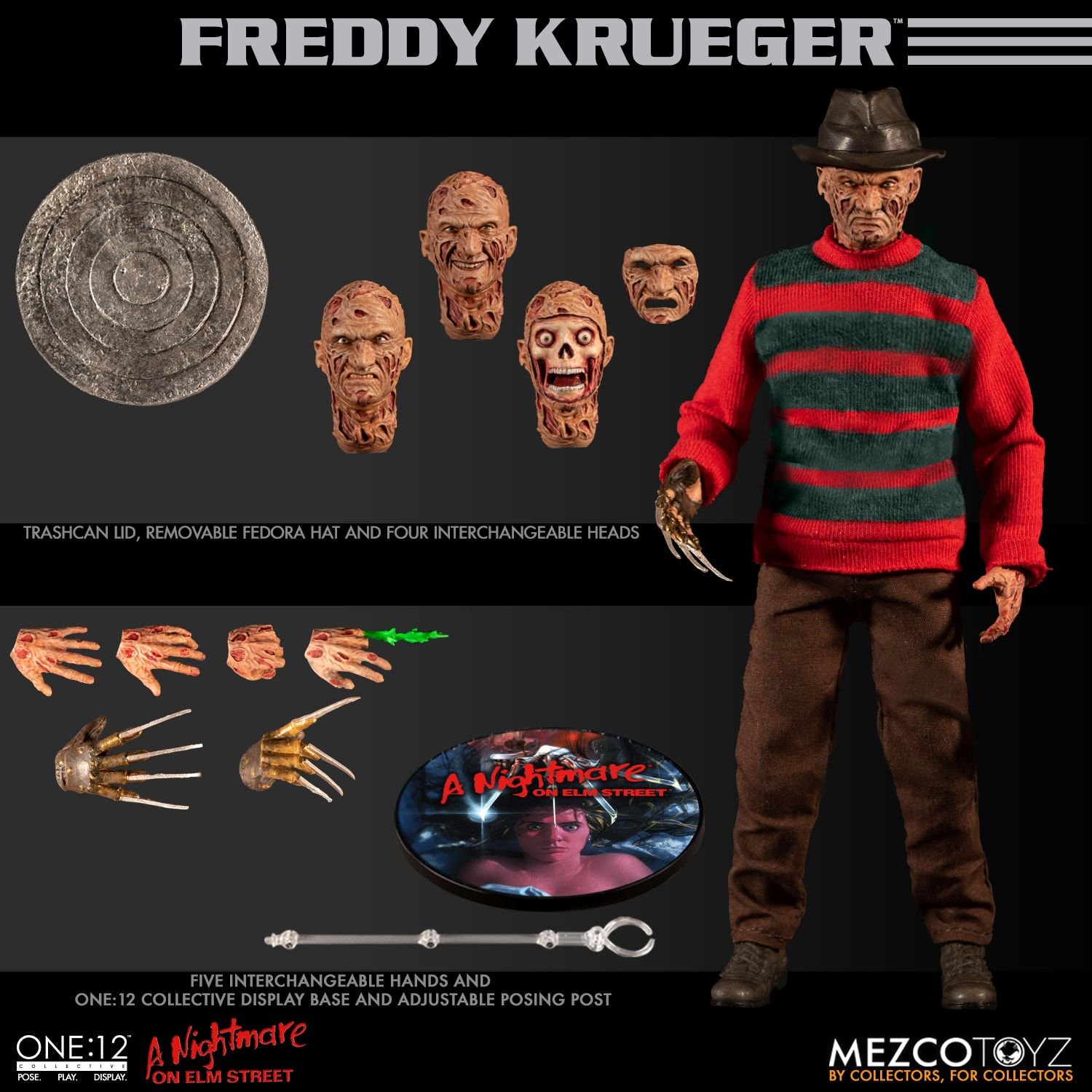 "Whatever you do, don't fall asleep!"
The One:12 Collective Freddy Krueger figure (SEP188716, $80.00) features four head portraits capturing the fearsome expressions of the dream demon, including one with a removable faceplate that reveals a skull sculpt - from the iconic scene where Freddy & Tina have a fatal encounter. Freddy is outfitted in his infamous striped sweater and comes complete with his signature clawed gloves and a trash can lid, straight from Tina's nightmare.
In Wes Craven's classic slasher film, 'A Nightmare on Elm Street', several teenagers fall victim to Freddy Krueger as he preys on them in their dreams. Dark secrets start to unravel as the teens suspect their parents may be the key to solving the puzzle before it's too late.
The One:12 Collective Freddy Krueger action figure includes:
One:12 Collective body with over 30 points of articulation
Four (4) head portraits
Hand painted authentic detailing
Approximately 16cm tall
Six (6) interchangeable hands including

One (1) claw hand (R)
One (1) pointing claw hand (R)
One (1) posing hand (L)
One (1) grappling hand (L)
One (1) severed finger hand (L)
One (1) fist (L)
The figure is expected to arrive at comic shops in Summer 2019.