Great Gifts For Star Wars Fans
Nov 06, 2018
What does the holiday season and Star Wars have in common? Well, they're both annual events! And with December around the corner, now is the time to start thinking about which gift is ideal for the Star Wars fan(s) in your life.

Below are five great gifts for your favorite Jedi or Sith (no judgment) -- all available now at your local comic shop!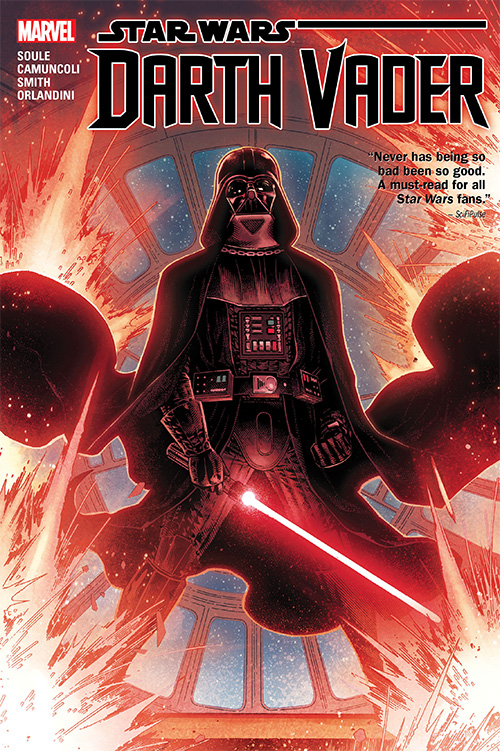 Star Wars: Darth Vader: Dark Lord of the Sith Vol.1 HC

MAY180961
SRP: $34.99
Explore Darth Vader's early history! Picking up directly where Star Wars: Episode III Revenge of the Sith ends, follow Vader as he receives his legendary red lightsaber and rises to power as a Dark Lord of the Sith! When Anakin Skywalker fell, both to the pull of the dark side and the blade of Obi-Wan Kenobi, he rose back up, more machine than man. Having lost everything that was once dear to him, he now takes his first steps into a darker world - beginning by hunting down and eradicating the galaxy's remaining Jedi! But Jocasta Nu, librarian of the Jedi Temple, is making a desperate effort to gather and preserve whatever she can of the religion's legacy. Palpatine views her as a particular threat to the Empire - does her knowledge make her a one-woman Jedi Order? Collecting DARTH VADER (2017) #1-12.

Rated T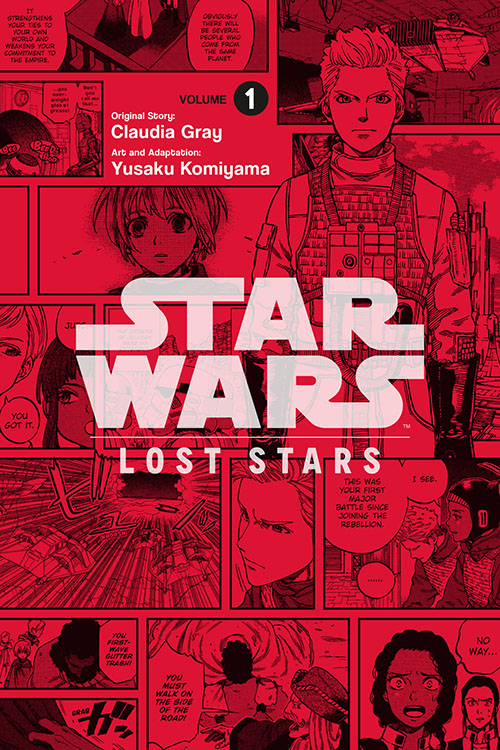 Star Wars: Lost Stars Graphic Novel Vol. 1

MAR182086
SRP: $13.00
The Empire can be seductive, particularly if you're an aspiring young pilot...Thane Kyrell and Ciena Ree both know this very well when they enroll in Imperial Academy, eager to pursue their dreams. When Thane discovers the darker side of the Empire, though, and defects to the Rebellion, the pair's lifelong friendship will be put to the ultimate test.Will Thane and Ciena's relationship -- or even they themselves -- survive this galactic conflict...?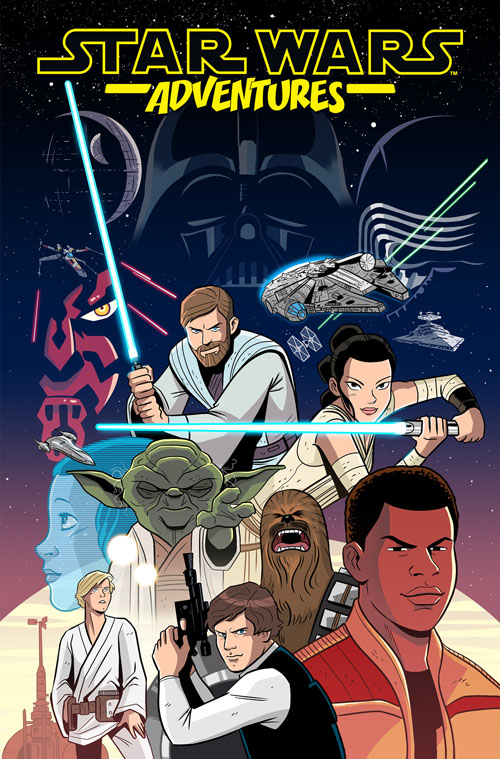 Star Wars Adventures, Vol. 1

AUG170383
SRP: $9.99
Brand-new Star Wars comic book stories for readers of all-ages! These new adventures make this sprawling universe more accessible than ever. Travel to a galaxy far, far away in the first volume of an all-new series as a rotating cast of characters (and creators!) journey through Star Wars history! Stories range from before the events of the first film all the way up to Episode VIII: The Last Jedi, in theaters December 2017. Characters major and minor, classic and new, expand the world of Star Wars into new territory, telling larger-than-life stories that encapsulate the breadth of the galactic struggle between good and evil for a new generation of fans. Star Wars Adventures will appeal to Jedi everywhere, Master and Padawan alike!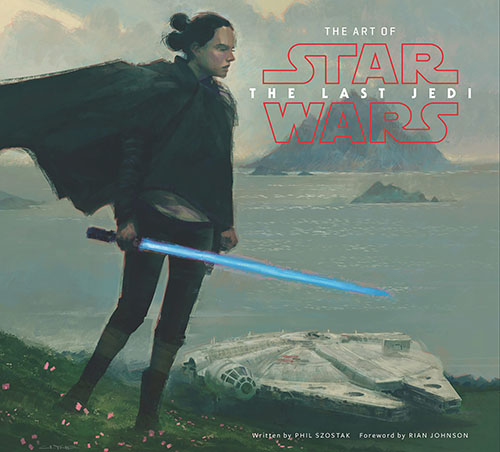 The Art of Star Wars: The Last Jedi

OCT172093
SRP: $40.00
Written and directed by Rian Johnson and production designed by Rick Heinrichs, Star Wars: The Last Jedi owes its visual language and fully imagined cinematic landscape to an incomparable art department: the Lucasfilm "visualists." The Art of Star Wars: The Last Jedi explores their vision and illuminates their creative process in stunning detail. Featuring concept art and costume sketches, storyboards, and blueprints, fans will take a deep dive into the development of the fantastic worlds, characters, and creatures - both old and new - of The Last Jedi. Featuring unforgettable art and exclusive interviews with the filmmakers, this visual archive highlights moviemaking magic at its finest.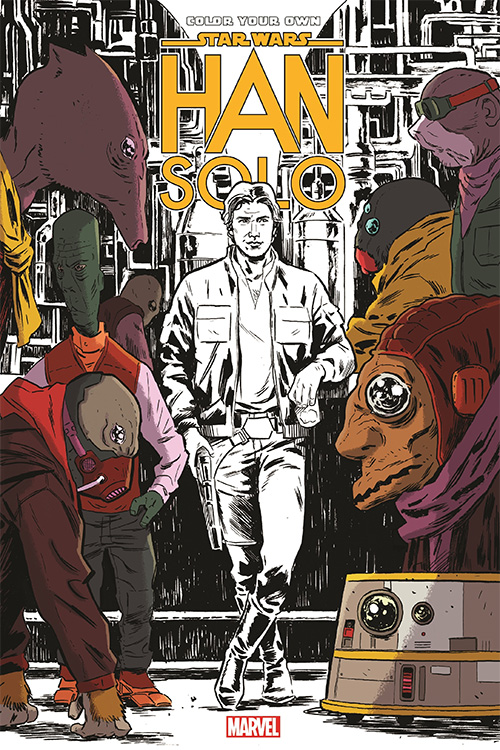 Color Your Own Star Wars: Han Solo

JAN181039
SRP: $9.99
You love Han Solo...and he knows it! But don't let that stop you from showing your affection by spreading color across his world! The galaxy's greatest smuggler, his beloved piece-of-junk ship that's got it where it counts and his Wookiee best pal (Laugh it up, fuzzball!) are all here in glorious black-and-white artwork by Marvel's finest, waiting for you to bring their pages to life. Hokey religions and ancient weapons are no match with a good crayon, pen or pencil at your side, kid! So grab your favorite color and punch it! But don't get cocky. Han isn't known for staying within the lines, and you might have some trouble, too. What are the chances you'll get through Han's whole book without making a mistake? Never tell him the odds!

All Ages
See more gift ideas in the PREVIEWS Gift Guide!