Great Gifts For $25 Or Less At Comic Shops
Nov 06, 2018
There are many great holiday gifts you can get at your local comic shop that won't break your budget and will really make the comic book fan in your life happy. So if you are holiday shopping consider these items below, priced at $25 or less and available now at comic shops!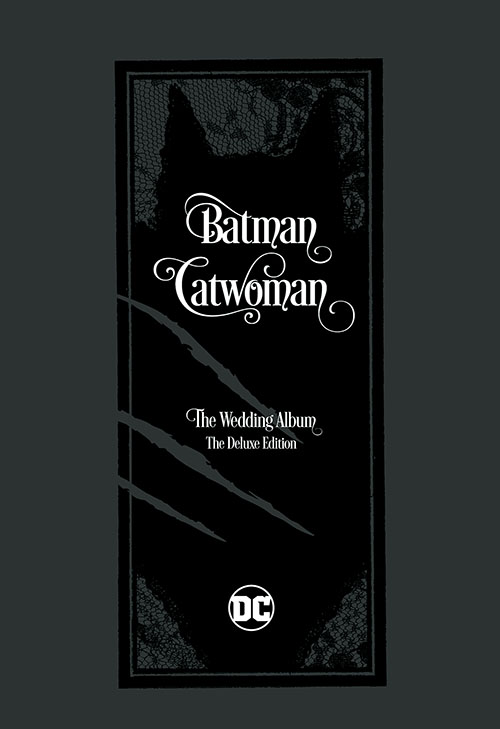 Batman Catwoman: The Wedding Album Deluxe Edition
JUN180572
SRP: $17.99
The historic wedding of Batman and Catwoman is commemorated in this must-have collector's item, featuring the historic wedding issue and the tales leading up to the big day, plus behind-the-scenes design sketches and variant covers. Collects BATMAN #24, 44 and 50, plus the retailer variant covers from issue #50, wedding dress designs by Joëlle Jones, the script to issue #44 and more.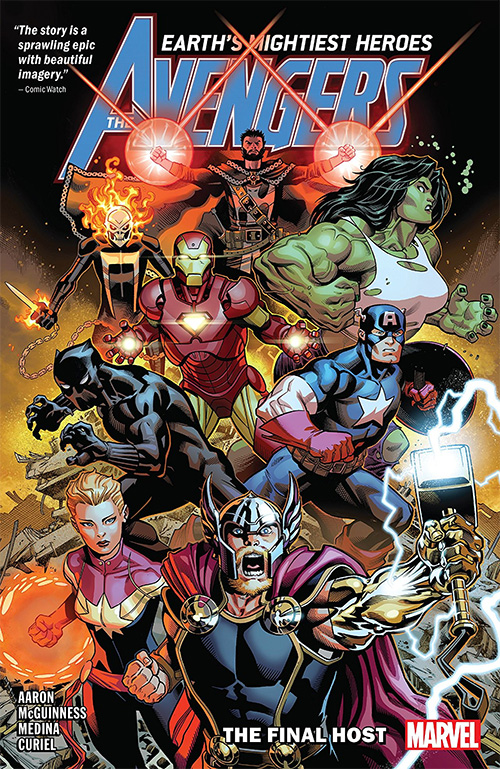 Avengers by Jason Aaron TP, Vol. 1: Final Host
JUL181176
SRP: $17.99
A new era for Earth's Mightiest Heroes! Steve Rogers. Tony Stark. Thor Odinson. The big three are reunited at last - and just in time to save the world from the 2,000-foot-tall space gods known as the Celestials! Behold the coming of the Final Host! But who will answer the call as a new team of Avengers assembles? As Black Panther and Doctor Strange battle for their lives deep within the earth, Captain Marvel faces death and destruction raining down from the skies. And what about the Savage She-Hulk and the all-new Ghost Rider? Plus: No gathering of Avengers would be complete without a certain Prince of Lies! But what world-shaking connection exists between the Dark Celestials and Odin's ancient band of Prehistoric Avengers? Collecting AVENGERS (2018) #1-6 and material from FREE COMIC BOOK DAY 2018 (AVENGERS/CAPTAIN AMERICA).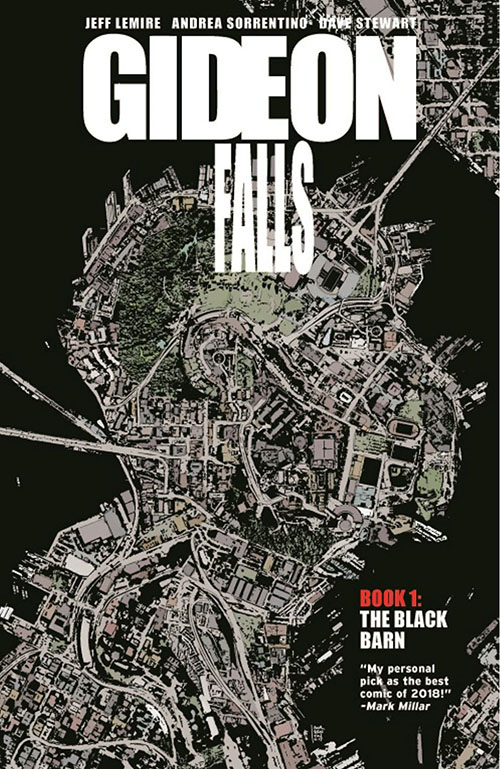 Gideon Falls, Vol. 1: The Black Barn
AUG180153
SRP: $9.99
Picked up for TV by Hivemind after a multi-studio bidding war with long-time producing partners Sean Daniel and Jason Brown, Bad Robot veteran Kathy Lingg, and former Valiant Entertainment CEO & Chief Creative Officer Dinesh Shamdasani.
From the bestselling creative team behind Old Man Logan and Green Arrow comes a character-driven meditation on obsession, mental illness, and faith. The legend of the Black Barn-an otherworldly building alleged to have appeared and reappeared throughout history, bringing death and madness in its wake-ensnares and entwines the lives of two very different men.
Plus, this collection includes a variant cover gallery from some of comics' best artists, including CLIFF CHIANG (PAPER GIRLS), JOCK (WYTCHES), SKOTTIE YOUNG (I HATE FAIRYLAND), and more!
Collects GIDEON FALLS #1-6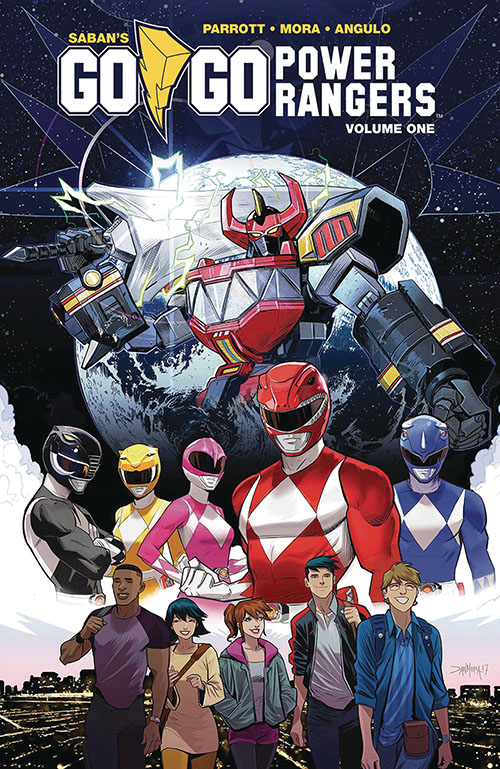 Go Go Power Rangers, Vol. 1 TP
MAR181247
SRP: $16.99
Ryan Parrott (Star Trek: Manifest Destiny, Saban's Power Rangers: Aftershock) and Russ Manning Award-winner Dan Mora (Klaus, WWE) present a look at the Mighty Morphin story from the perspective of the teenagers with attitude; Jason Kim, Trini, Zack, and Billy days after they first became Power Rangers.

Fighting evil is hard, but surviving high school may be even harder. Welcome to real life in Angel Grove.
Collects issues #1-4.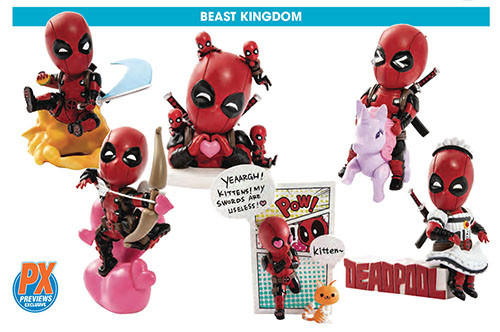 Marvel Comics: Deadpool PX Egg Attack Mini-Figures

Ambush: MAR188663
Cupid: MAR188664
Day Dream: MAR188665
Fourth Wall: MAR188666
Pony: MAR188667
Servant: MAR188668

SRP: $16.99 Each
A PREVIEWS Exclusive! Beast Kingdom has paired up with Marvel and Diamond Comics to offer fans a line of mini Egg Attack figures inspired by the merc with a mouth, Deadpool! These adorable non-articulated Deadpool figurines feature themed bases and stand about 3 1/2" tall. Choose from "Ambush", "Cupid", "Day Dream", "Fourth Wall", "Pony", and "Servant"!


See more gift ideas in the PREVIEWS Gift Guide!