Next Wave of "Doomsday Clock" Action Figures Arriving at Comic Shops
Oct 16, 2018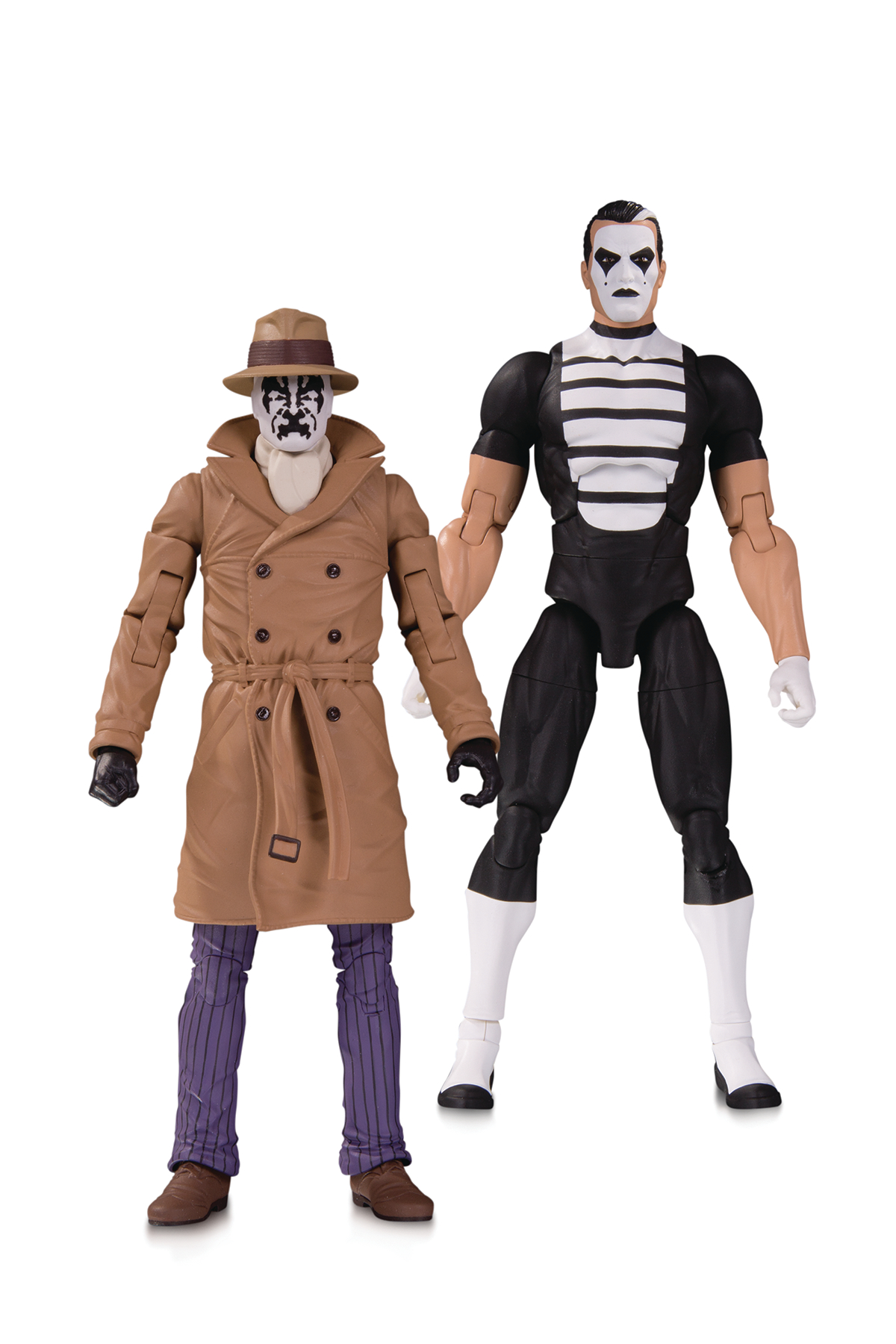 The next wave of DC Collectibles' Doomsday Clock action figures are coming to comic shops October 17!
The Rorschach and Mime two-pack (APR180302, $50.00) is inspired by Geoff Johns and Gary Frank's hit series Doomsday Clock. This two-pack includes the uncompromising vigilante Rorschach and the Mime, a silent and invisible-weapon-wielding loose cannon. Each figure is seven inches tall and loaded with dynamic articulation points.
Pair the two with the Dr. Manhattan and Ozymandias two-pack (MAR180392, $50.00) that arrived at comic shops earlier this year!
Be sure to stay up-to-date with the Doomsday Clock series by picking up the latest issues at your comic shop.