DC Collectibles October PREVIEWS Roundup
Oct 14, 2018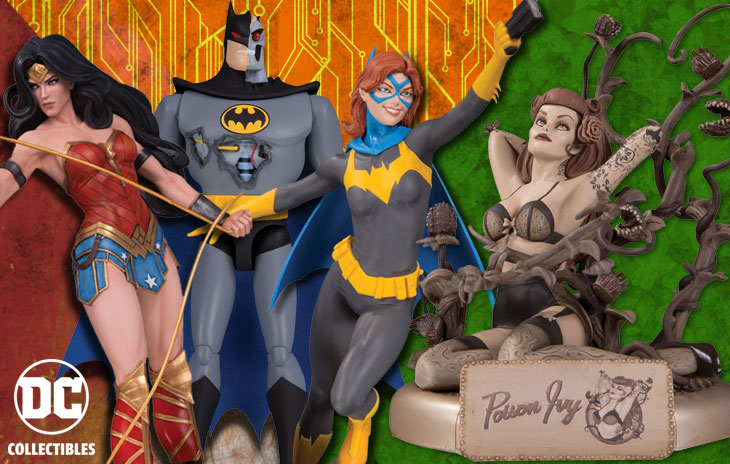 DC Collectibles is offering tons of new toys in the October PREVIEWS catalog, including new additions to their popular statue lines as well as Batman: The Animated Series action figures.
See everything solicited below.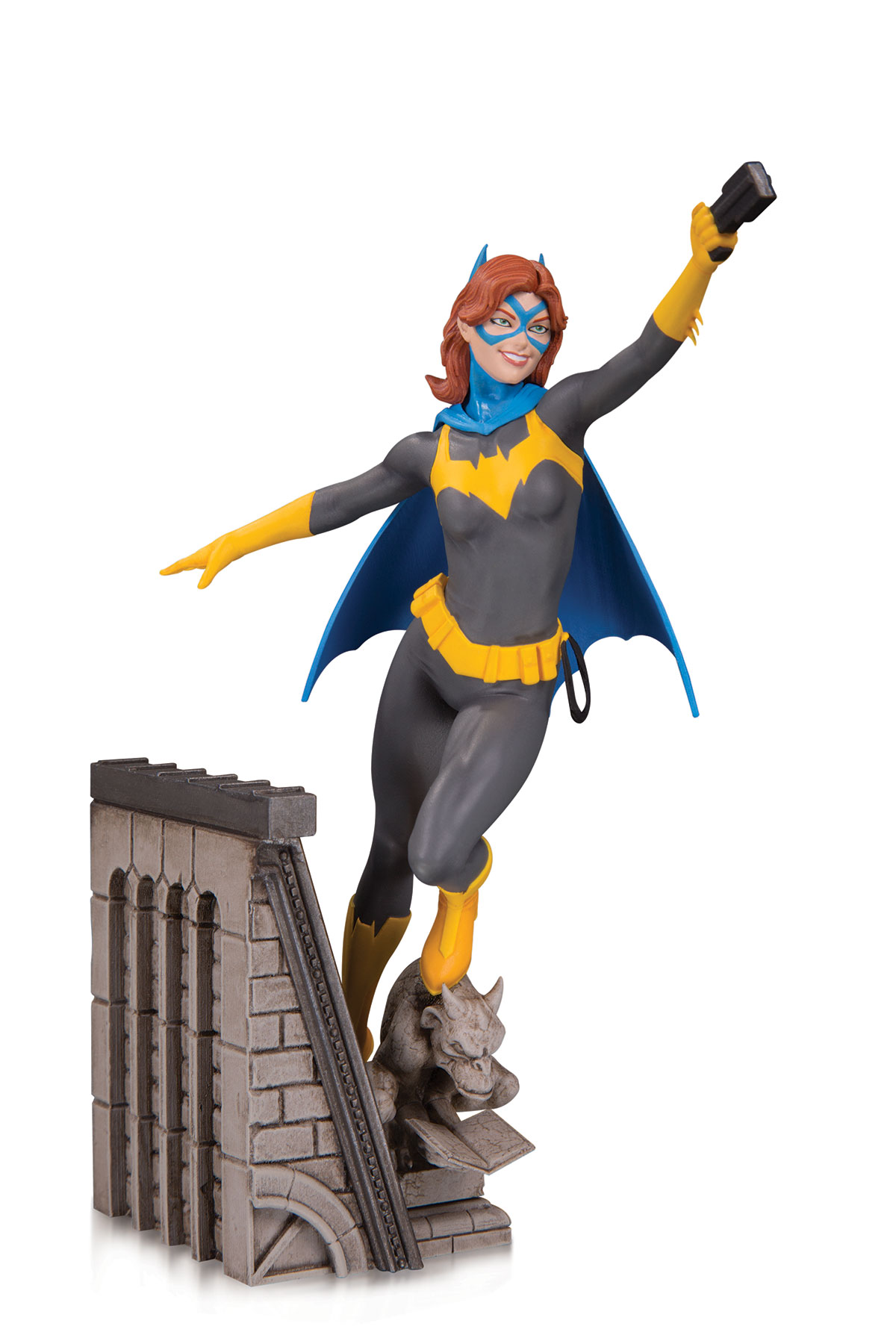 BAT FAMILY BATGIRL MULTI PART STATUE (OCT180632, $80.00)
Following the success of the TEEN TITANS MULTI-PART STATUE, DC Collectibles is back with a new line of combinable statues, this time featuring the Bat-Family! This new set features five statues that can be posed individually or combined into a massive showpiece. The second piece of this set is the Darknight Damsel, Batgirl! Bounding into the Gotham City sky atop a gargoyle with a grapnel gun in her hand, Batgirl is ready for any challenge the night may bring her. This polyresin statue is a standout by itself, but when combined with the rest of the Bat Family statues, Batgirl becomes an enviable piece of a collector's showcase.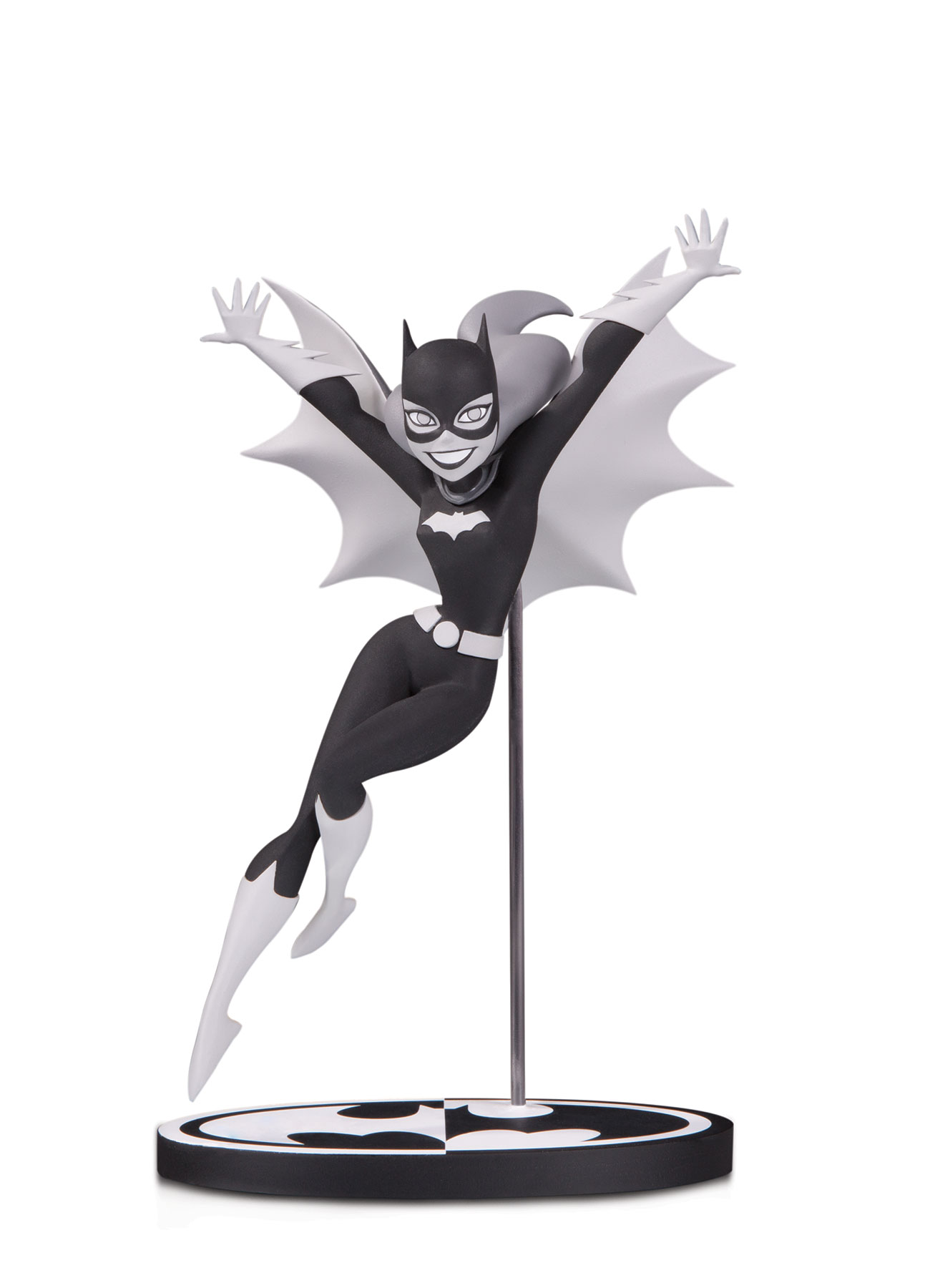 BATMAN BLACK & WHITE BATGIRL BY BRUCE TIMM STATUE (OCT180631, $80.00)
As one of the co-creators of the beloved Batman: The Animated Series, Bruce Timm has endeared himself to generations of Bat fans. His distinct character styles are vibrant and playful and iconic. This BLACK & WHITE statue showcases the hallmarks of Timm's work as Batgirl flies through the air. This polyresin statue is a great addition to the collection of any fan of Batgirl, Bruce Timm or the DC Animated Universe.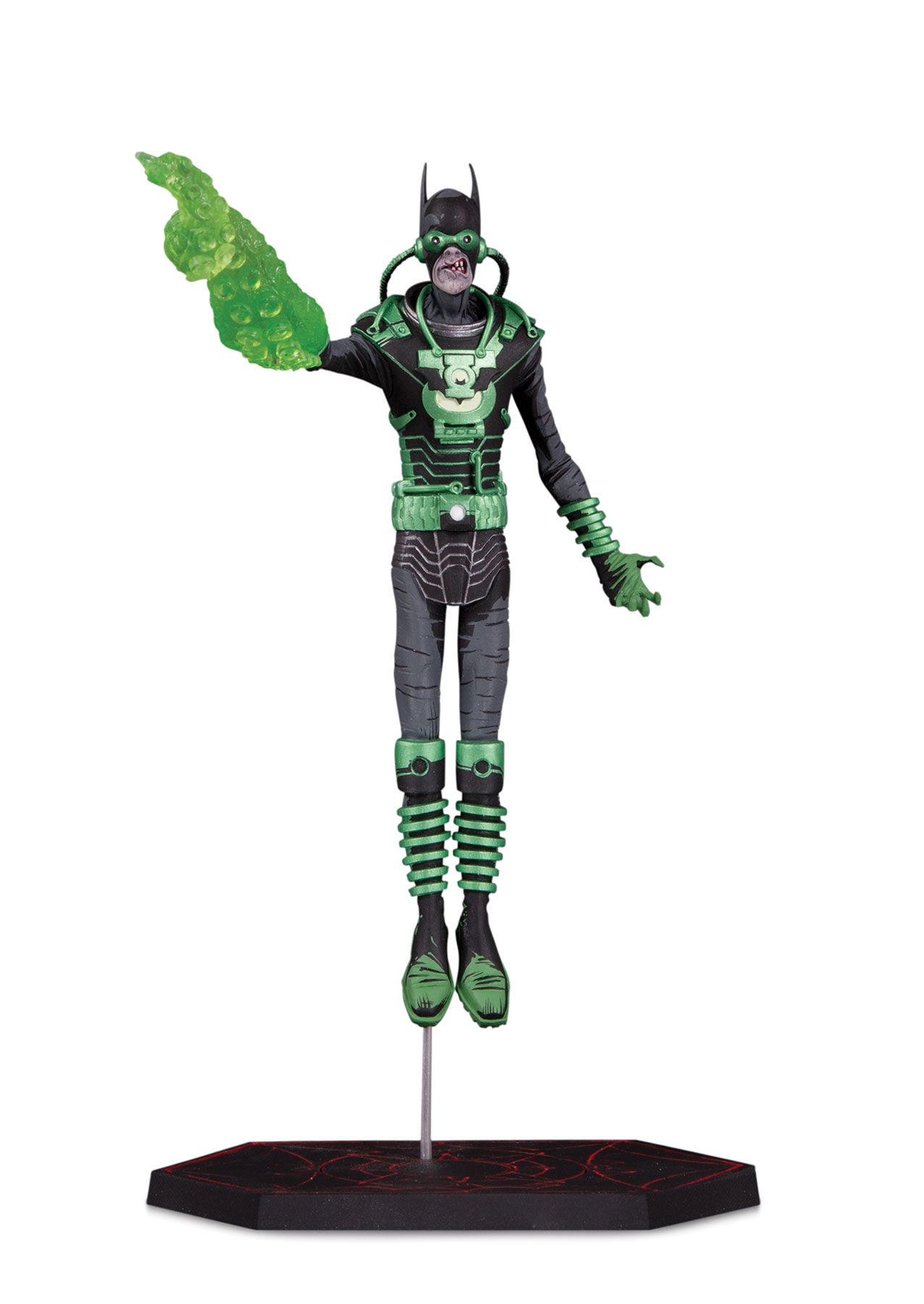 DARK KNIGHTS METAL BATMAN THE DAWNBREAKER STATUE (OCT180626, $85.00)
Rocking into our world from the pages of DARK NIGHTS: METAL comes Batman: Dawnbreaker, a sinister fusion of Batman and Green Lantern from the Dark Multiverse. This statue is crafted with delightfully creepy details from the book, which will make it stand out on any shelf.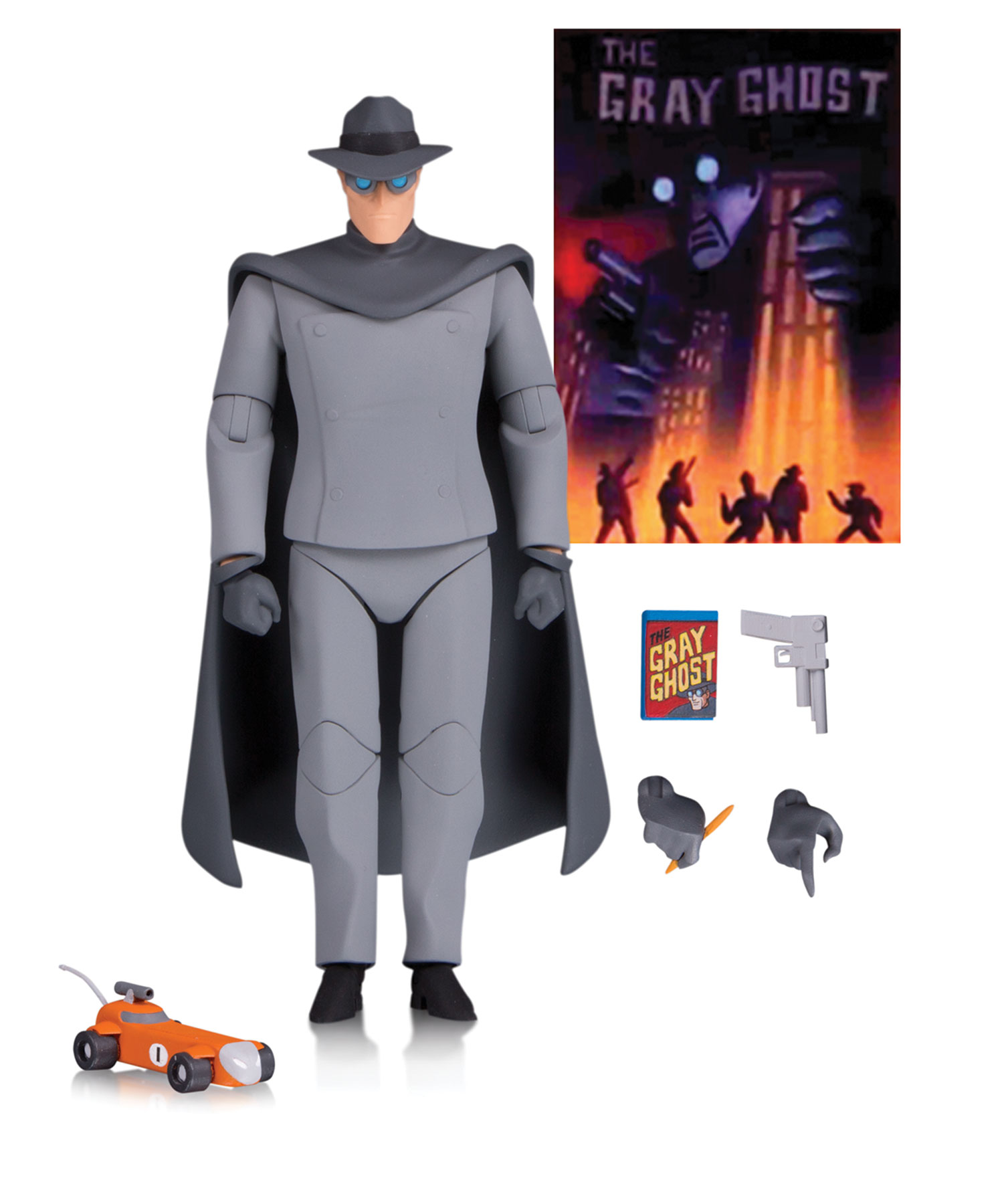 BATMAN ANIMATED GRAY GHOST AF (OCT180627, $28.00)
Beware the Gray Ghost from Batman: The Animated Series! The star character of the TV show of the same name, the Gray Ghost was a huge hero in Bruce Wayne's childhood, and he often watched the show with his late father before Thomas's tragic passing.

The Gray Ghost has long a fan favorite after appearing in one of the most celebrated episodes of Batman: The Animated Series. This 6" figure comes complete with props and accessories from the episode including remote control cars and weapons from the Gray Ghost himself.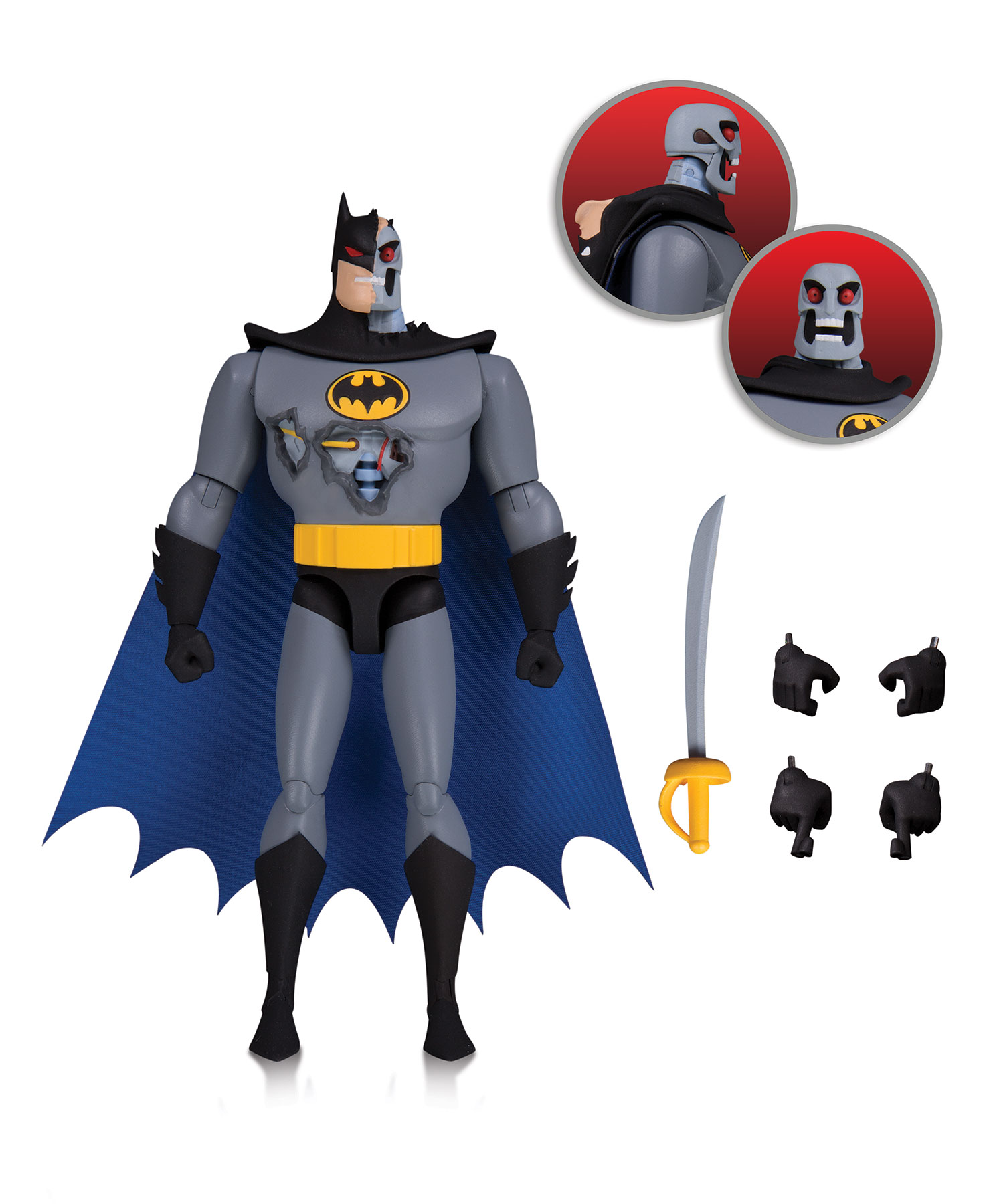 BATMAN ANIMATED HARDAC AF (OCT180628, $28.00)
The caped crusader has dealt with many impostors and copycat Dark Knights over the years, but HARDAC Batman from Batman: The Animated Series was the first non-human of these mimics. H.A.R.D.A.C. (which stands for Holographic Analytical Reciprocating Digital Computer) was a supercomputer originally built to showcase the potential of AI for industrial purposes. Soon enough, the AI went wrong and created an android Batman of flesh and steel. Get yours and decide if this 6" figure did have a silicon soul or not.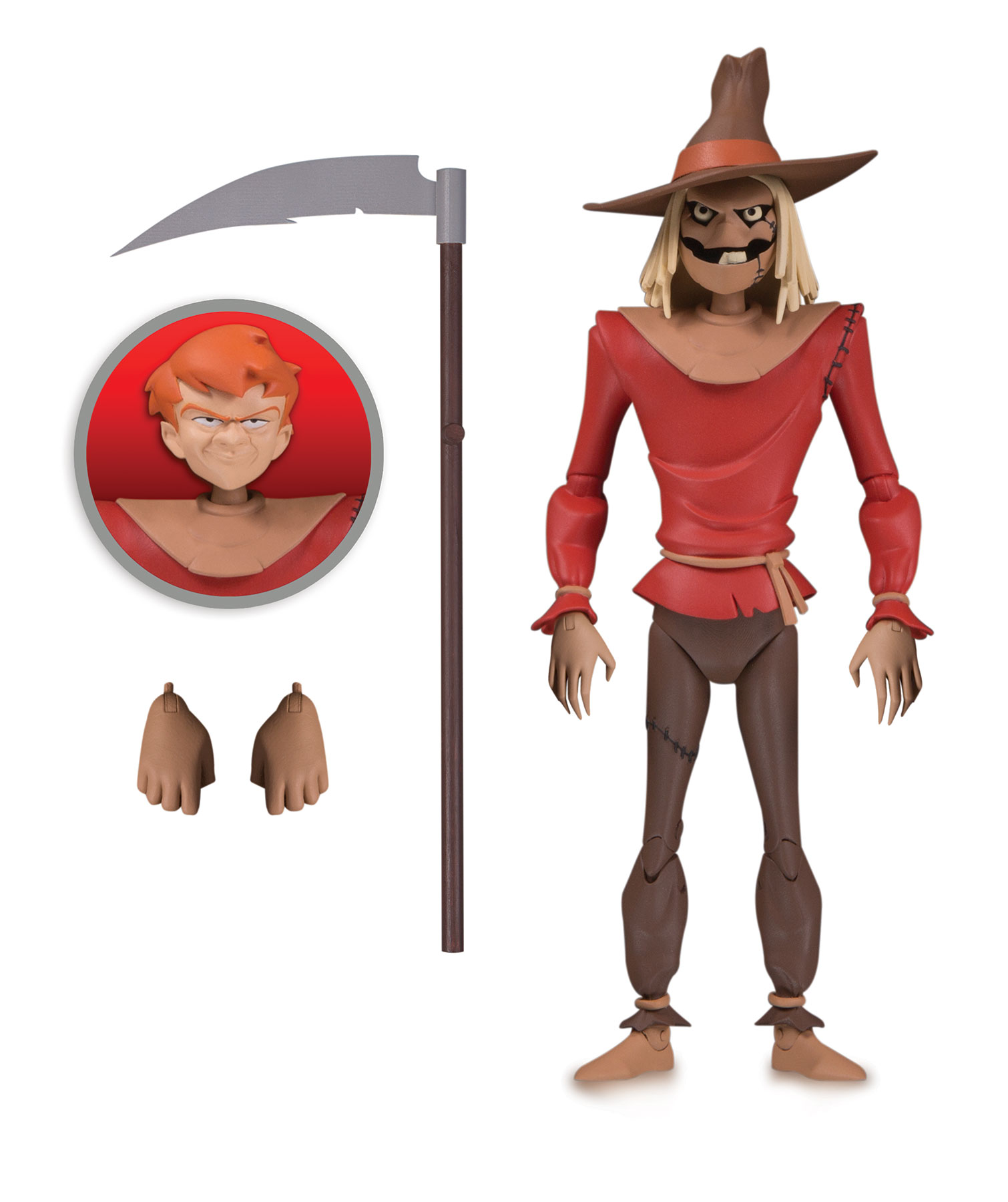 BATMAN ANIMATED SCARECROW AF (OCT180629, $28.00)
While some villains are obsessed with wealth or power, Scarecrow's ultimate end goal is literal widespread panic and fear and will stop at nothing to inflict crippling psychological horror on all of Gotham's citizens. This 6" figure captures the menace of the Animated Series take on the character, complete with the frightening mouth and ghoulish eyes.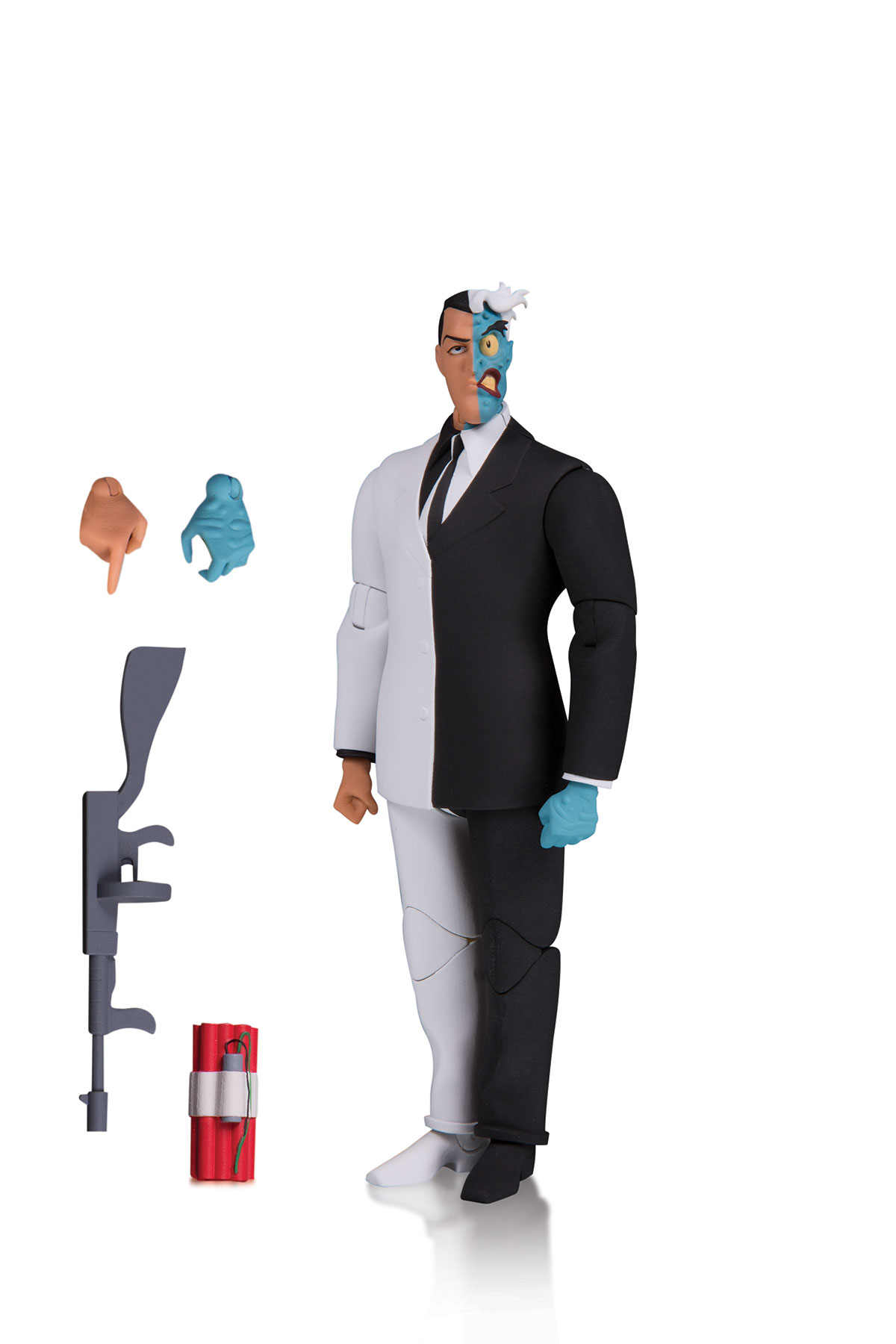 BATMAN ANIMATED TWO FACE AF (OCT180630, $28.00)
Twisted and split between justice and crime, between Harvey Dent and the monster he became, Batman: The Animated Series Two-Face's duality and penchant for two-themed mayhem has long presented Batman with unique challenges.
This figure showcases the Animated Serie's iconic take: a bold, stoic figure which hints at both the menace and determination of the character.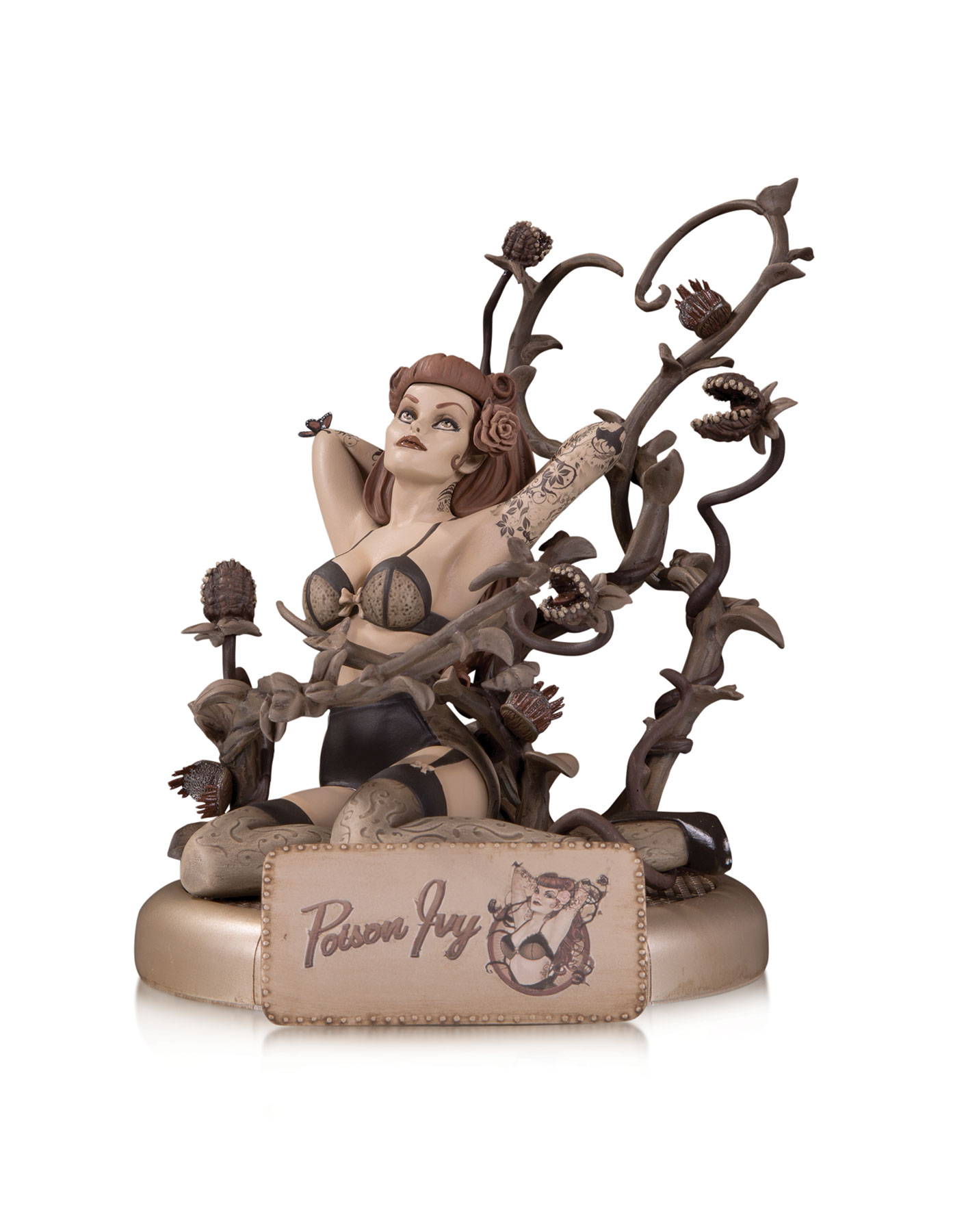 DC BOMBSHELLS POISON IVY SEPIA TONE VARIANT STATUE (OCT180634, $125.00)
This exclusive Poison Ivy "Sepia Tone" variant is part of a Bombshells limited-edition series designed to evoke the color tone that was frequently found in photos of the past.
DC COVER GIRLS WONDER WOMAN BY JOELLE JONES STATUE (OCT180633, $125.00)
Amazonian by birth and a leader by trade, Wonder Woman-as designed by Joëlle Jones-is a natural addition to the DC Cover Girls statue line. In this statue, Wonder Woman is armed with the Lasso of Truth as well as a smoldering glare; her legendary beauty, grace and power make her standout in any space she inhabits, be it a battlefield, the Hall of Justice or a Joëlle Jones-drawn comic book cover.