PREVIEWSworld Weekly
Oct 09, 2019
Rocketing from a dying planet and sent hurtling to Earth, PREVIEWSworld Weekly is on every Wednesday at 4pm EST/1pm PST on Facebook and YouTube, and serves as a friendly weekly reminder of exactly what's new in the world of comics, toys, and more!
Tune in each week and make PREVIEWSworld Weekly your first destination on the way to your local comic shop.
PREVIEWSworld Weekly is hosted by Troy-Jeffrey Allen and Thea Curley.

LATEST EPISODES:
In Kevin Feige We Trust: PREVIEWSworld Weekly 10/23/2019
Was Adrian Veidt Right?: PREVIEWSworld Weekly 10/16/2019
From Empire to Jedi: PREVIEWSworld Weekly 10/9/2019
Have A Guinness: PREVIEWSworld Weekly 10/2/2019
Set Your Course For Hoth: PREVIEWSworld Weekly 9/25/2019
Hellboy Frog Splash!: PREVIEWSworld Weekly 9/18/2019
Street Fighter Hell: PREVIEWSworld Weekly 9/11/2019!
L.O.S.H., SPAWN 300, DAY OF DREDD: PREVIEWSworld Weekly 9/4/2019!
MCU Woes and Batman Infections: PREVIEWSworld Weekly 8/28/2019!
ON THE SHOW THIS WEEK:
What's @ Comic Shops
CURSE OF THE WHITE KNIGHT, COUNT CROWLEY, the DAWN OF X continues, and more!
What's In The News
WONDER WOMAN turns 7250, MARVEL's 2020 plans, and...
What's inside the PREVIEWS ToyChest
We're giving away A PREVIEWS Exclusive FUNKO POP! featuring BATWOMAN!
What else can you expect?
Actor DAVID DASTMALCHIAN talks COUNT CROWLEY, you decide the fate of Marvel Comics, HALLOWEEN COMICFEST, and more!
Our Hosts: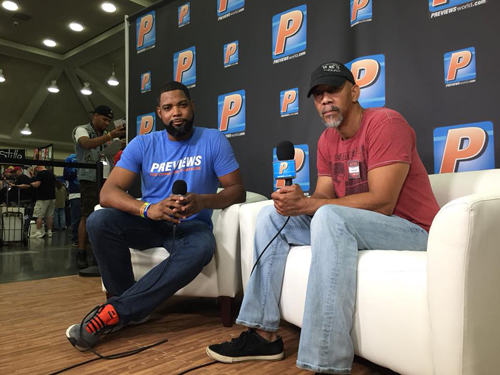 Troy-Jeffrey Allen
Troy-Jeffrey Allen is the consumer marketing editor for PREVIEWSworld.com and the DCD family of sites. His comics work includes BAMN, the Glyph Award-nominated Fight of the Century, the Ringo Award-nominated Magic Bullet, and the Harvey Award-nominated District Comics. In addition, Allen's work has been featured in the City Paper, The Baltimore Sun, and The Washington Post.
Thea Curley
Thea is a Baltimore-based cosplayer, seamstress, and generally crafty human. She appears in a multitude of PREVIEWSWorld and Game Trade Media videos, primarily as co-host for Previews World Weekly, and as the main face of the video game-based segment, Press Start. In her spare time she can be found in costume at varying conventions and nerd events, or out at a local kung fu studio where she's learning tai chi and Chinese lion dance. She's a big fan of video games (the Legend of Zelda is her favorite), and loves sci-fi and fantasy-based comics as well as books.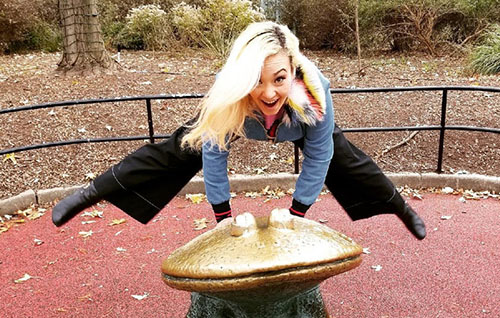 Ani-Mia
Mia McLaughlin is an International cosplayer who goes by Ani-Mia. She is also a professional model, writer and actress and a regular correspondent for PREVIEWSworld Weekly. Mia has been a featured guest at over 150 comic and anime conventions worldwide and has judged over 100 cosplay competitions. She's currently the official model for WYP Jewelry, a promotional model for Superherostuff.com and features her love for geekdom and fashion on her social media platforms as a geek fashionista. As well, she is the cosplay columnist for Otaku USA Magazine with a featured article each issue.