Marvel Teases 'Age of Star Wars', Spanning Every Saga
Sep 18, 2018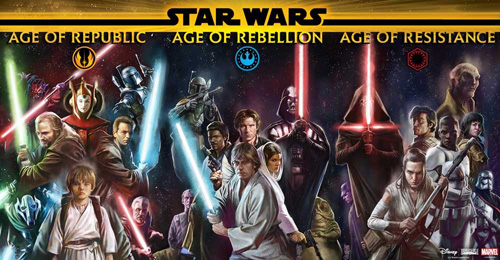 Ahead of New York Comic Con, Marvel Comics has provided the above teaser image by Giuseppe Camuncoli and Elia Bonetti, promising a string of one-shots covering 41 years of Star Wars sagas. Dubbed the "Age of Star Wars", the current rumor is that this event will be 24-issues long with a focus on Star Wars: Age of Republic (featuring Qui-Gon Jinn, Darth Maul, Obi-Wan Kenobi, Anakin Skywalker, Padmé Amidala, etc.), Star Wars: Age of Rebellion (featuring Luke Skywalker, Han Solo, Princess Leia, etc.) and, lastly, Star Wars: Age of Resistance (with Poe Dameron, Finn, Captain Phasma, Rey, Kylo Ren, and more!)
Shortly after the teaser image arrived, artwork from Paolo Rivera surfaced online featuring the Prequel Trilogy's Qui-Gon Jinn and Darth Maul engaged in battle (below) with the promise of a December release.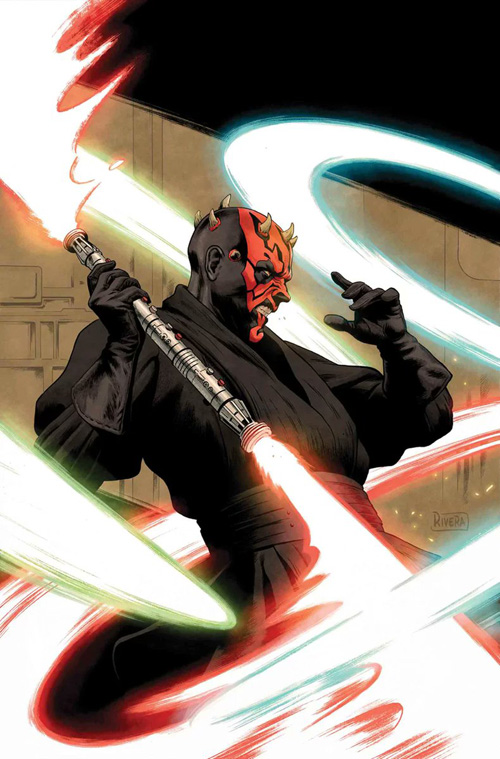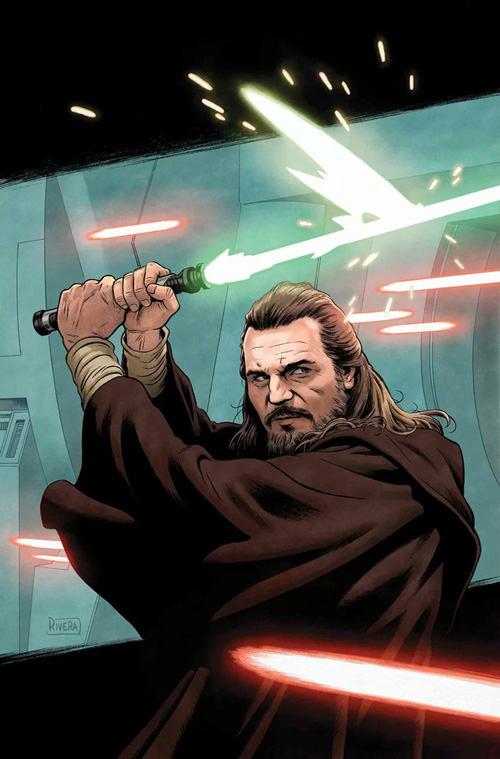 Further details on "Age of Star Wars" are sparse, but Star Wars fans can expect more during an official NYCC panel on Con on Friday, October 5th at 3pm E.T. in Room 1A10.
Keep an eye on PREVIEWSworld.com's Twitter, Facebook, YouTube, or Instagram for additional details on future issues.