Cthu-Louise Heads to High School in Black Hammer One-Shot
Sep 14, 2018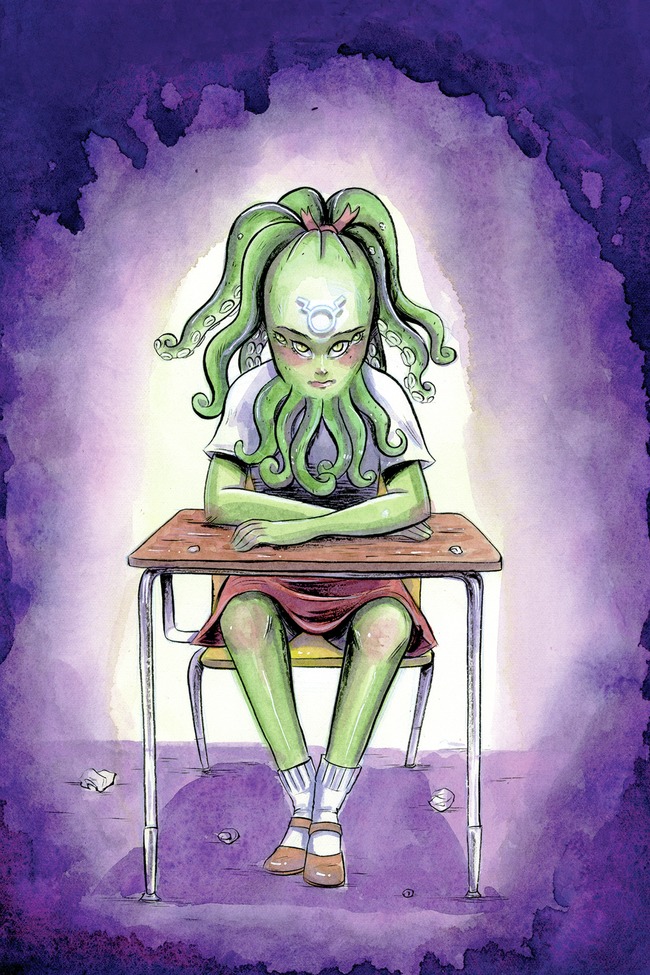 High school can be hell for anyone, but it's especially difficult for teenage girls spawned by the emissary of a Cthulhu-like god! Based on Jeff Lemire and Dean Ormston's Eisner Award-winning series, Black Hammer: Cthu-Louise explores the realities of attending high school as an outsider. Black Hammer co-creator Jeff Lemire (Gideon Falls, Descender) pens this one-shot. Superstar artist Emi Lenox (Plutona, EmiTown), Black Hammer colorist Dave Stewart (Hellboy), and legendary letterer Todd Klein (Sandman, Fables) join him on this new adventure.

The beautiful cover and variant covers are by Emi Lenox and Jill Thompson.

In Black Hammer: Cthu-Louise, Cthu-Louise struggles and is teased at school due to her monstrous appearance. Finally fed up with the bullying and abuse, she decides she will do anything to make herself "normal." It's Carrie meets The Call of Cthulhu!

The Black Hammer: Cthu-Louise one-shot goes on sale December 12, 2018, and is available for pre-order at your local comic shop.
See a preview page and the variant cover below.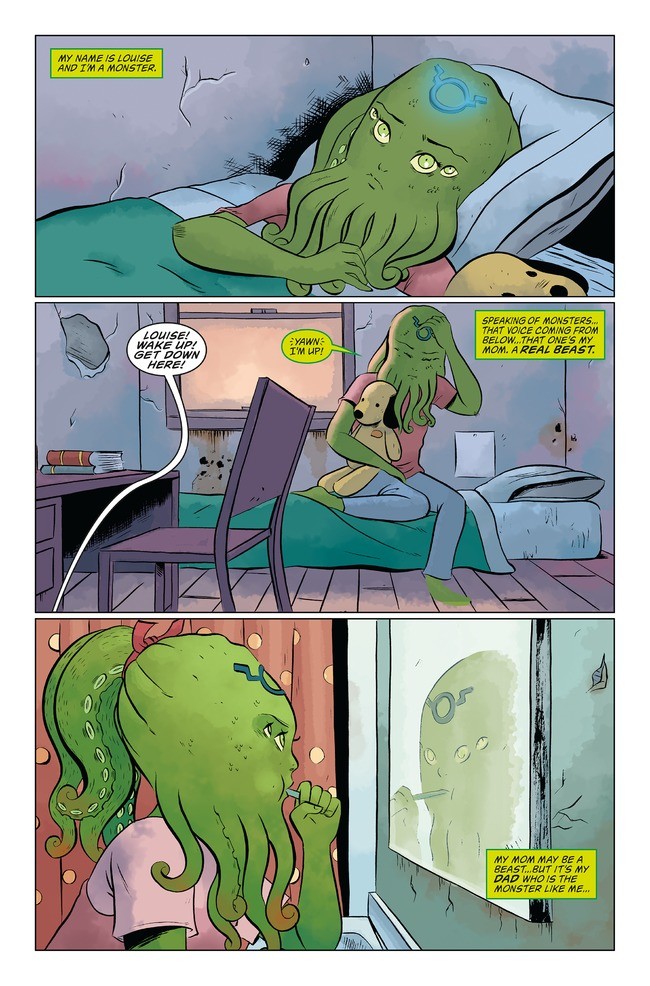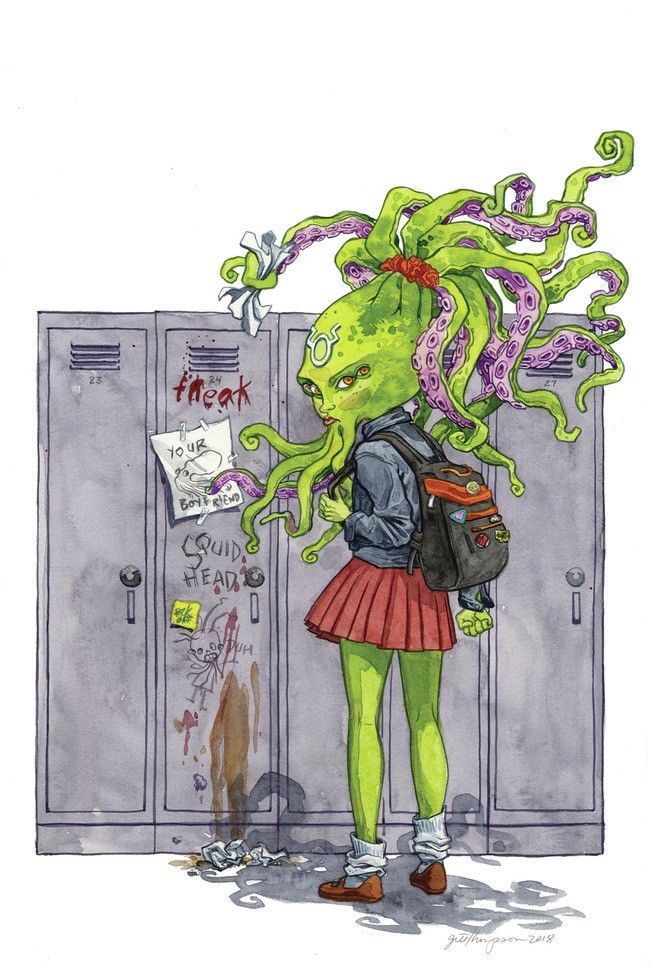 Looking to get caught up on Black Hammer? Be sure to see what's available at your local comic shop.