Batman Day: Eight Bat Titles To Read Now
Sep 12, 2018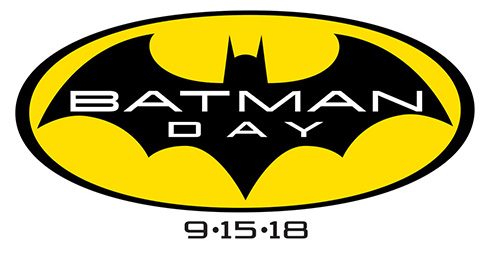 Batman Day happens at your local comic shop and around the world on Saturday, September 15th. Now in its fifth year, the annual celebration of the Dark Knight will feature two free comics you can pick up at comic shops and some stores will have additional Batman giveaways, specials, and sales.

It's also a great day to pick up some Bat books you may have missed recently. DC Comics sent over this essential reading list of titles available now at comic shops!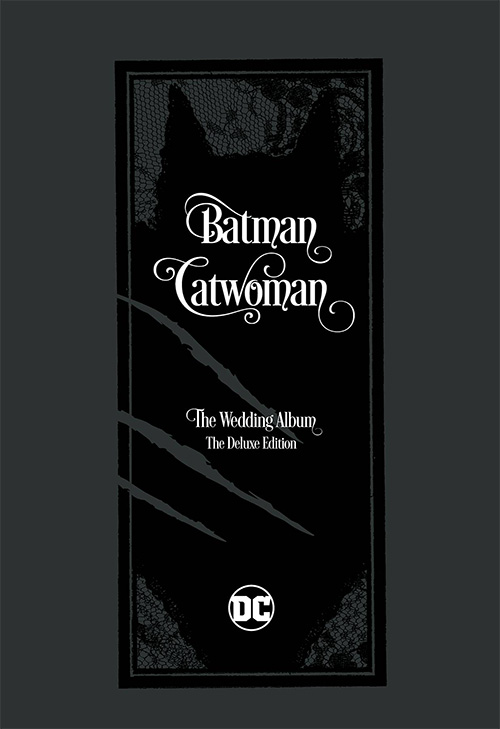 BATMAN/CATWOMAN: THE WEDDING ALBUM - THE DELUXE EDITION
JUN180572
The historic wedding of Batman and Catwoman is commemorated in this must-have collector's item, featuring the historic wedding issue and the tales leading up to the big day, plus behind-the-scenes design sketches and variant covers. Collects BATMAN #24, 44 and 50, plus the retailer variant covers from issue #50, wedding dress designs by Joëlle Jones, the script to issue #44 and more.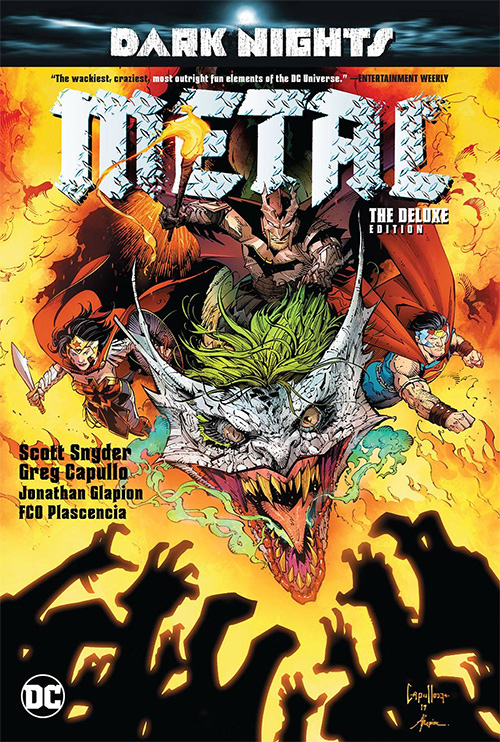 DARK NIGHTS: METAL: DELUXE EDITION
JAN180379
The Dark Knight has uncovered one of the lost mysteries of the universe...one that could destroy the very fabric of the DC Universe! The dark corners of reality that have never been seen till now! The Dark Multiverse is revealed in all its devastating danger-and the threats it contains are coming for the DC Universe! Collects the best-selling DARK NIGHTS: METAL #1-6.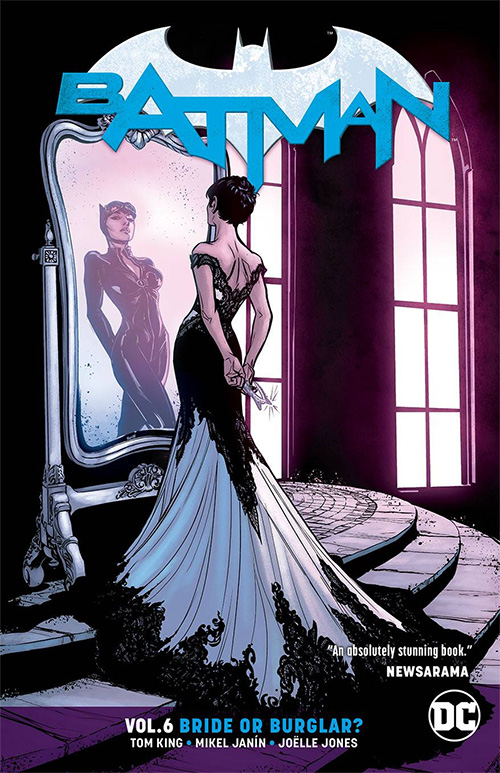 BATMAN VOL. 6: BRIDE OR BURGLAR
APR180261
A young admirer of Bruce Wayne's, Mattie, wants nothing more than to grow up to be like his millionaire idol. But what would happen if Mattie were forced to relive the worst tragedy of Bruce Wayne's life and his parents were murdered? Batman's hunt for the killer brings him face-to-face with a strange reflection of his own painful past. This stunning series continues as Batman and Wonder Woman's storied friendship - one that has stood at the heart of the DC Universe since the beginning - unravels while the universe itself begins to crumble around them. Collects BATMAN #38-44.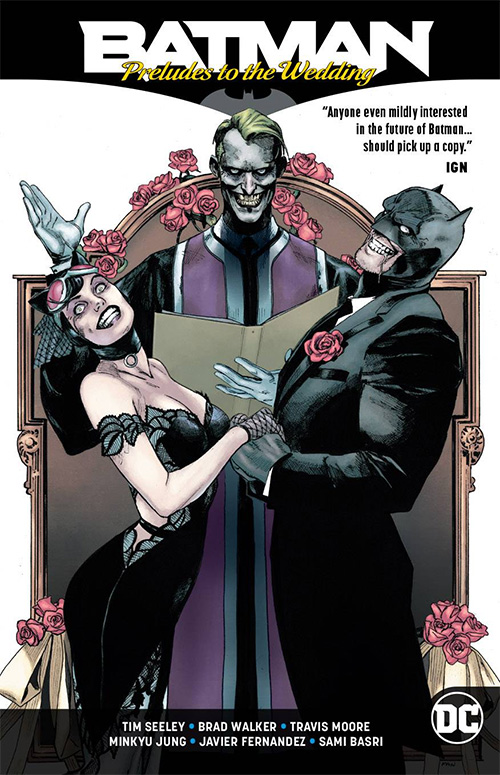 BATMAN: PRELUDES TO THE WEDDING
JUN180571
Wedding bells are ringing in Gotham City...and the criminal underworld is determined to silence them! Following The Joker's discovery that Batman and Catwoman are getting married, Gotham City's villains jump into action. If they are going to lose one of their own, it's not going to be so their greatest foe can be happy! This new title collects Robin vs. Ra's Al Ghul #1, Nightwing vs. Hush #1, Batgirl vs. The Riddler #1, Red Hood vs. Anarky #1 and Harley Quinn vs. The Joker #1.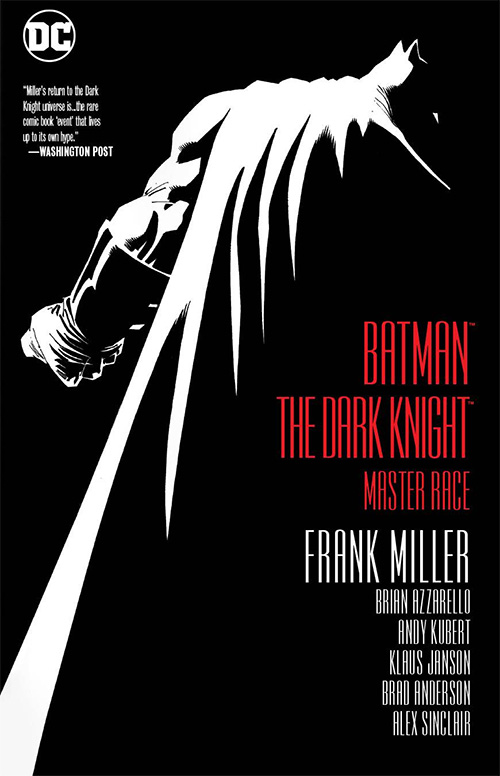 BATMAN: THE DARK KNIGHT: MASTER RACE
JUN180575
One of the most highly anticipated sequels of all time is here in DARK KNIGHT III: THE MASTER RACE! In a world gone awry, left in the aftermath of the toppling of Lex Luthor and the apparent death of Batman himself, who will save Gotham City and the rest of the planet from the mysterious Master Race? This trade paperback includes the entire nine-issue series with each issue's minicomic presented at the same size.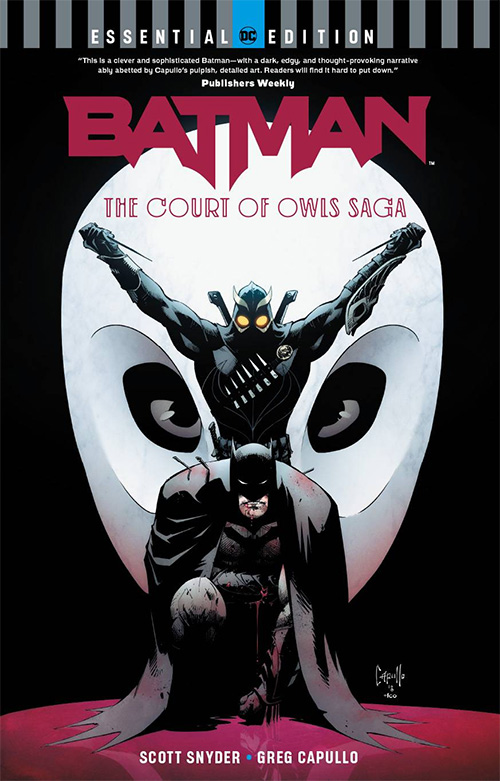 BATMAN: THE COURT OF OWLS SAGA (ESSENTIAL EDITION)
JUN180569
The DC Essential Edition series of graphic novels highlights the best standalone stories the medium has to offer, featuring comics' greatest characters. Hidden for years, the mysterious Court of Owls surfaces in Gotham City-what must Batman do to defeat them, and what deadly connection do they have to his past? Scott Snyder and Greg Capullo's masterpiece epic is collected in its entirety in trade paperback for the first time ever! Collects issues #1-11 of BATMAN as well as bonus material including sketches, scripts, design concepts and variant covers.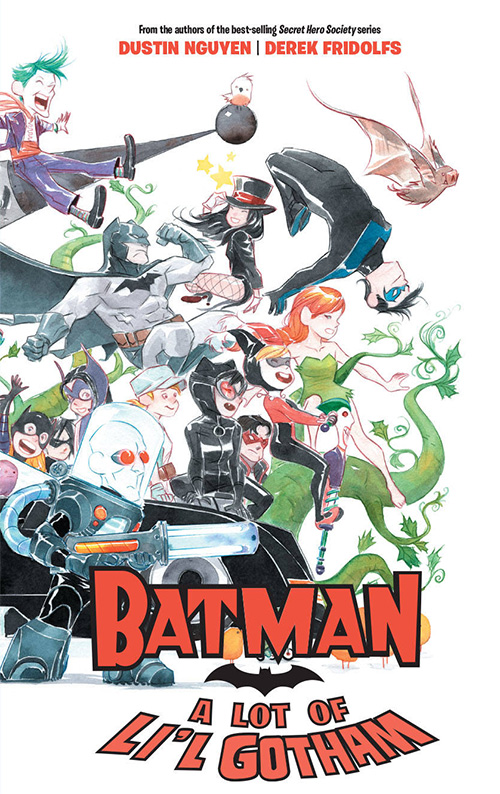 BATMAN: A LOT OF LIL' GOTHAM
MAR180336
This Eisner Award-nominated all-ages series follows some of DC's most famous (and infamous) heroes and villains through the holidays. This new trade paperback collects BATMAN: LI'L GOTHAM #1-12, featuring some of the most adorable versions of Gotham City's colorful cast of heroes and villains you've ever seen!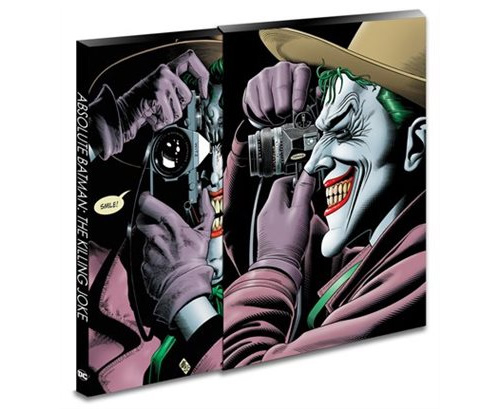 ABSOLUTE BATMAN: THE KILLING JOKE (30TH ANNIVERSARY EDITION)
JAN180393
One of the most popular graphic novels of all time, this twisted tale of insanity and perseverance is presented as an Absolute Edition for the first time. Looking to prove that any man can be pushed past his breaking point to madness, the Joker attempts to drive Commissioner Gordon insane. Refusing to give up, Gordon struggles to maintain his sanity with the help of Batman in a desperate effort to best the madman. This edition collects BATMAN: THE KILLING JOKE with Bolland's reimagined colors and the original edition's colors, a story from BATMAN BLACK AND WHITE and Joker artwork from Bolland's long career with DC, including never-before-published artwork.