Collector's Corner: Interview with The Unboxers
Aug 27, 2018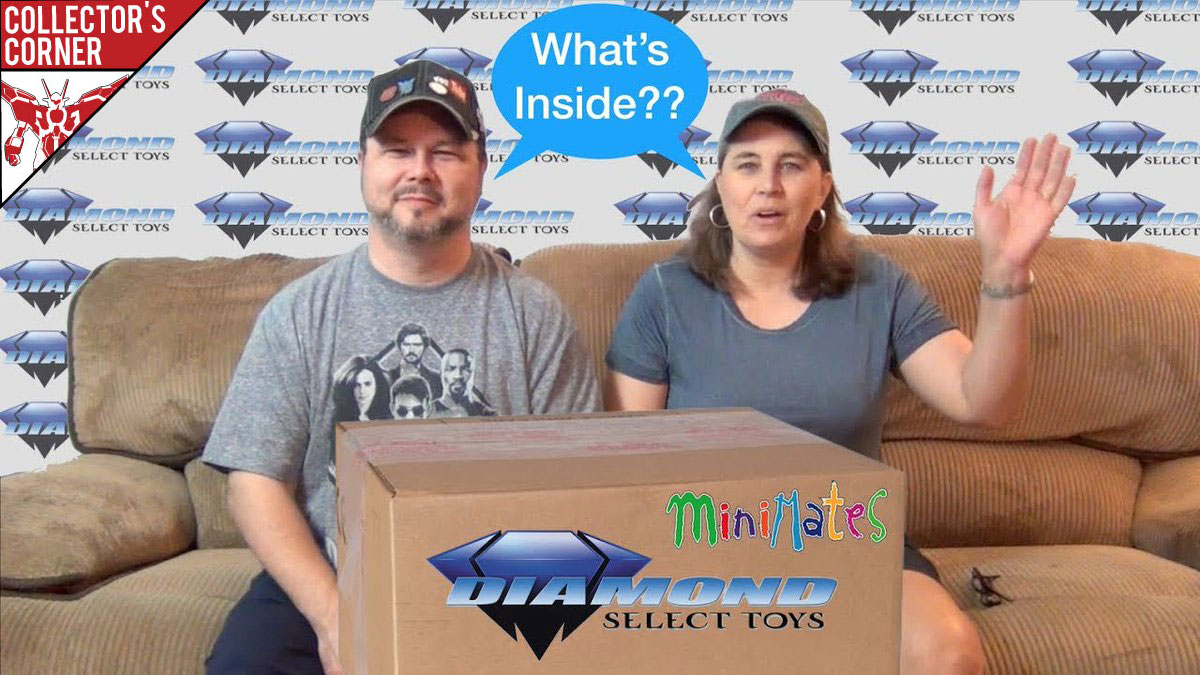 PREVIEWSworld ToyChest proudly introduces Collector's Corner! Here, we'll highlight anyone and everyone with a love of toys and collectibles. Whether it's a hardcore collector with no room on their display case or a veteran sculptor who makes a living in the industry, we'll talk to anyone who lives and breathes toys!
This week, we talk to John and Lisa of The Unboxers, a kid-friently YouTube channel that reviews toys.
John and Lisa talk about how they started their toy collection, the inspiration beyond their YouTube channel and more!
---
TELL US ABOUT YOURSELF:
My name is John and My Wife is Lisa. Our boys are Blake & Reese. We are The Unboxers, a kid-friendly toy review channel that loves unboxing and reviewing all kinds of toys. We're a little bit funny, a little bit geeky, and a whole lot of fun! We started on YouTube wanting to share our love of toys and pop culture and now over 3 years later we still love bringing the latest toys, games & fun to all our fans & friends. Through our YouTube experience we have discovered a network of wonderful people all over that share our love of collecting and have connected us with like-minded friends we did not expect to find. It has been such a rewarding experience and we can't wait to see what the future holds, we hope you come along for the journey.
WHEN DID YOU BOTH START COLLECTING?
We have been collecting most of our lives whenever we found things that made us smile or reminded us our childhoods. I collected comic books and Star Wars memorabilia & Lisa collected Barbie, HotWheels and the like.
Since starting Youtube we have found so many fun brands to collect and made us fall in love with collecting all over again. Collecting something should be bout connecting with an experience in your life that your collection can transport you back to through your memories. However it's not just about the collecting, it's also about sharing something you love with those you love. It's about the hunt for that elusive piece and the thrill when you find it. It's about connecting with others you probably would not have met over a subject you both enjoy.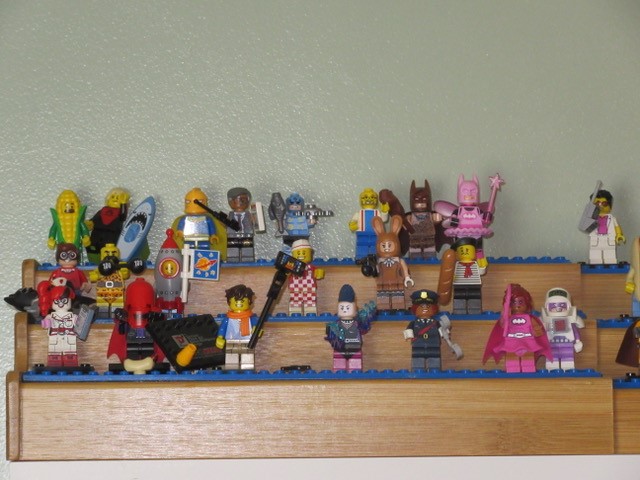 WHAT SPURRED YOU INTEREST IN TOY COLLECTING?
There is something inherently fun about toys that transcends age. I think that's where the phrase "kids of all ages" came from. Toys can bring a smile to your face and remind you of a special time or memory you have. They are a call back to simpler times when play was the most important thing in our lives and lets us relive that childlike joy we all knew letting toys ignite our imagination and bring the most beloved characters to life in our minds. Collecting toys brings back that child-like feeling of joy.
DO YOU COLLECT ANY SPECIFIC LINES OR FRANCHISES?
We have many things we really enjoy and brands that are close to our hearts but a few of our favorites are:
Funko, their Pop Vinyl Figures remind us of so many of the movies, tv shows and larger than life characters we fell in love with in our lives.
Diamond Select Toys, they have such detailed pieces that blur the line between toys and art. We collect many of their Marvel and DC Comics pieces of our favorite characters. Some are more for the adult collector and are stunning and look amazing on the shelf.
Fingerlings by WowWee. These adorable electronic finger pets have captured children of all over with their monkeys unicorns, sloths and dinos. Be careful when you pick them up, you may not want to put them down.
WHAT ARE YOUR FAVORITE PIECES?
I think some of our Funko Pops from our favorite movies or newer would be the PVC statues we got from Diamond Select from the Netflix Defenders series we have fallen in love with.
WHAT IS YOUR 'HOLY GRAIL' COLLECTIBLE?
I am not sure I could nail it down to one thing but in general I would think it would be a movie prop since we are such movie buffs. o doubt it would be something iconic like The Infinity Gauntlet, Daredevil's cowl or even the Delorean from Back to the Future.
WHAT IS THE INSPIRATION BEHIND YOUR YOUTUBE CHANNEL?
We started seeing other channels on YouTube opening toys and we really enjoyed seeing them taken out of the package and shown off for there viewers. Since we loved toys already the lightbulb went off and we said to each other, "we can do that" and we started talking about how we would do it. Our younger son Reese was actually the one who came up with the name The Unboxers and oddly enough the term has seemed to be come pretty popular.
WHAT ADVICE WOULD YOU GIVE TO TOY COLLECTORS?
Don't just collect something you think will be popular pick something you love. If it is something you really enjoy collecting it will always be a joy for you.
HOW CAN PEOPLE FIND YOU ONLINE?
We invite you to check us out on our YouTube channel http://www.youtube.com/c/TheUnboxers we would love to see you subscribe. Also you can find us on Twitter at @TheUnboxerrs24 and also on Instagram at @THEUNBOXERS24.