This Way to 'Nu Way' From Aspen Comics
Aug 20, 2018
Aspen Comics has teamed up with publisher ZMX Comics for a new action-adventure series, Nu Way, released this summer from creators J.T. Krul, Dinna Wu and Yuyan Song. Veteran comic book scribe Krul (Michael Turner's Fathom, Soulfire) discusses the project:
At its core, Nu Way is a story about humanity and our struggle to maintain it as technology becomes more and more integrated in our lives. All these advances achieved by society are supposed to make our world better and enrich our lives, but too often they seem to have the opposite effect. They distract us from what is important and actually make us less human. That's the foundation thematically, and with Nu Way we've crafted a story that presents the dilemma in a very physical matter, as both Zihao and Cassi have sacrificed parts of their bodies, and perhaps even their souls, in order to succeed in a futuristic landscape. The question is - when is enough enough? And, what price would be too high? It's a story that is both psychological and very visceral at the same time.
Nu Way features artwork by talented artist Alex Konat (Michael Turner's Fathom, Eternal Soulfire), Mark Roslan (Fathom, Soulfire) and John Starr (Fathom, Soulfire) with lettering by Sal Cipriano (Justice League, Detective Comics). Solicitation Copy for issue one reads.
In the future, technology continues to dominate every aspect of civilization, and nowhere is it more on display than the city of New Sheng, a vast metropolis where those with means live high amongst the lights and those without wallow in the shadows below. In his desperate struggle to reach a better life, a young fighter named Zihao has sacrificed his body in the ring and now prepares to pay an even bigger price in order to battle in the main arena with the elite cybernetically-enhanced warriors. But will seeing another lost soul from his past make his climb easier or harder?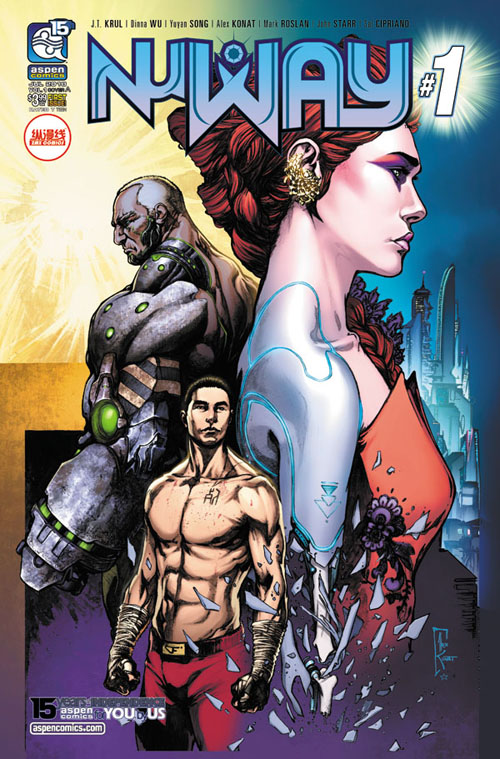 Nu Way #1 Cover A – MAY181419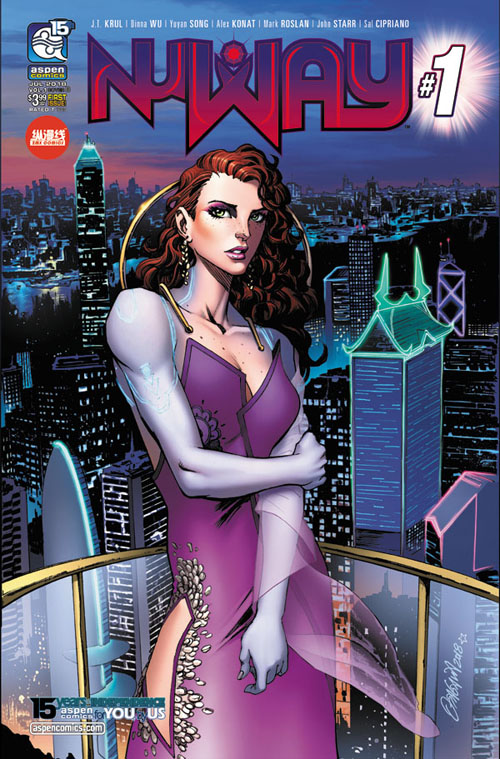 Nu Way #1 Cover B – MAY181420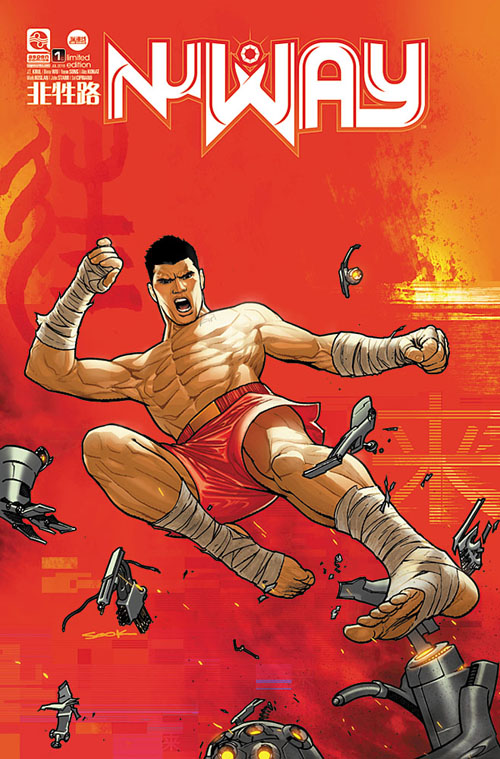 Nu Way #1 Cover C – MAY181421
With the first issue in stores, Aspen has provided the item codes for Nu Way #2 out on August 15th. Solicitation copy for Nu Way #2 is provided below as well:
For Zihao, all his struggles and all his training has been leading up to this moment – a chance to upgrade his flesh and bone with the steel and circuitry of cybernetic enhancements in order to fight in the big arena. But, now that the moment of truth has arrived, he must decide once and for all if he's willing to the pay the ultimate price. There's no going back. Just ask Cassi!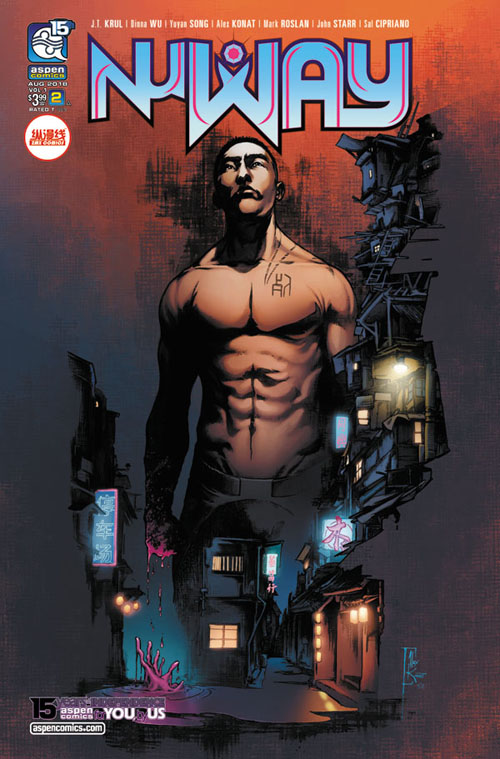 Nu Way #2 Cover A – JUN181461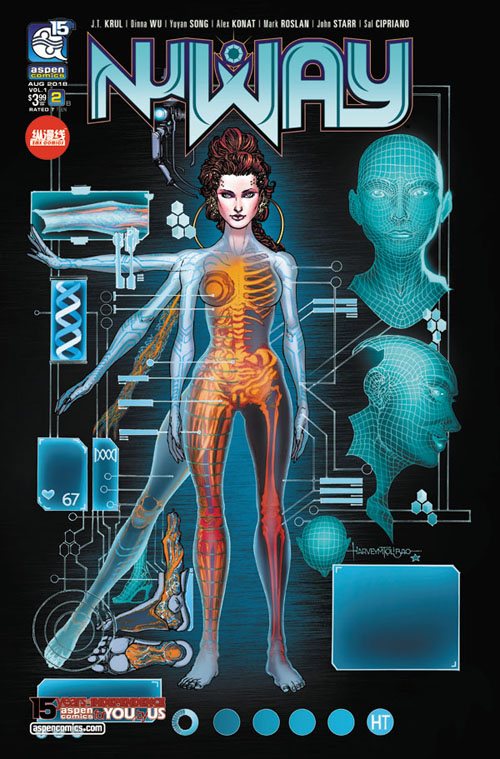 Nu Way #2 Cover B – JUN181462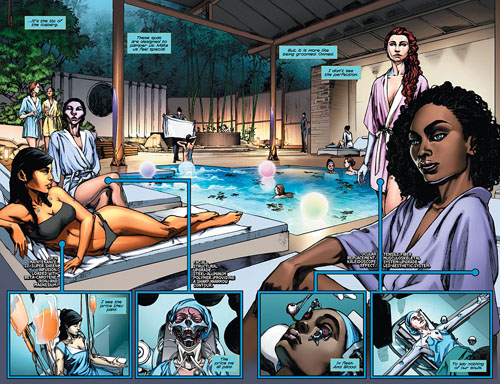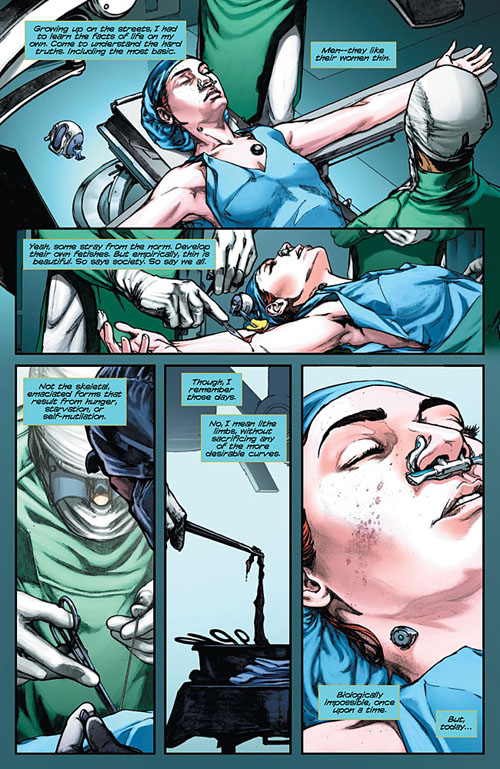 For more on Nu Way, stay tuned to PREVIEWSworld.com and follow us on Twitter, Facebook, YouTube, or Instagram.