DC Reveals Contents of DC Nation #4, Free At Comic Shops September 5
Aug 08, 2018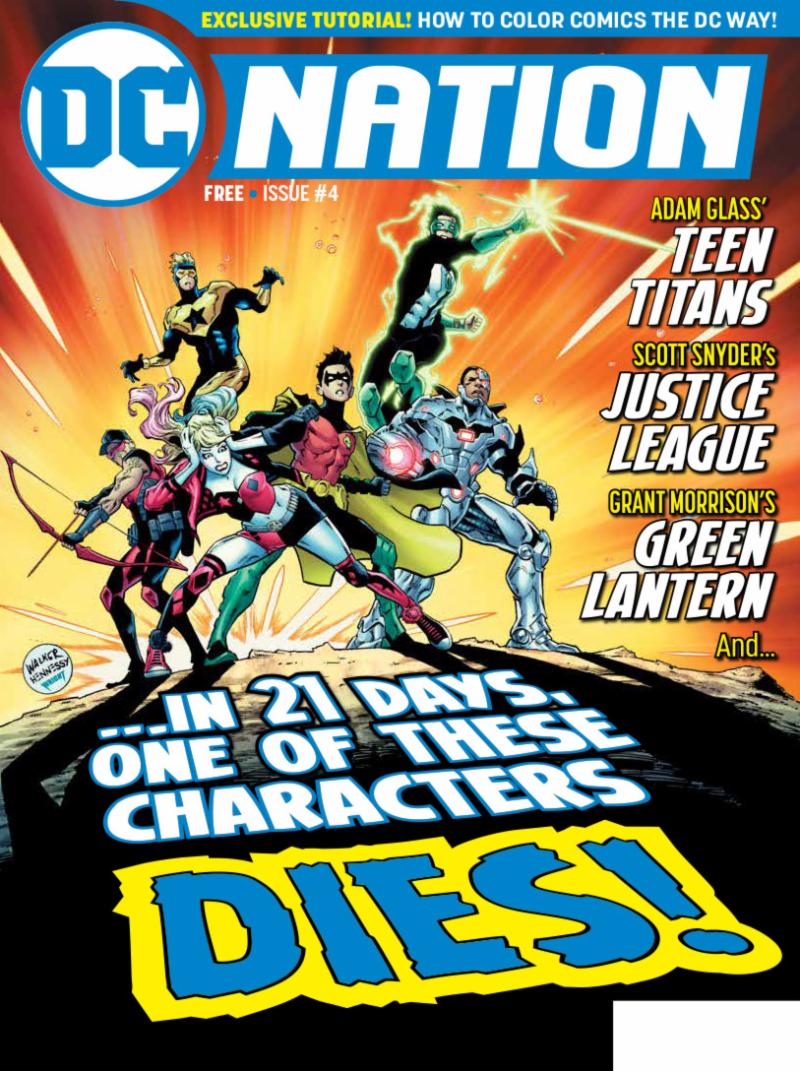 DC NATION #4 is coming to comics shops on September 5th - and now, DC reveals the contents of this issue, including:
-An in-depth feature on HEROES IN CRISIS featuring insights on post-traumatic stress syndrome from a prominent psychologist.
-An interview with new WONDER WOMAN writer G. Willow Wilson.
-Grant Morrison and Liam Sharp talk about THE GREEN LANTERN.
-Dan DiDio spills the latest on SIDEWAYS.
-A look at new developments in JUSTICE LEAGUE: ODYSSEY.
-A profile of TEEN TITANS' breakout star Crush.
-Comparing and contrasting ACTION COMICS and SUPERMAN.
In addition, DC NATION includes a Direct Currents section that spotlights comics set to arrive in comics shops in October.
Get DC NATION #4 at your local comic shop on September 5th!