First Ghost Rider Revealed And More From Jason Aaron's 'Avengers'
Jun 13, 2018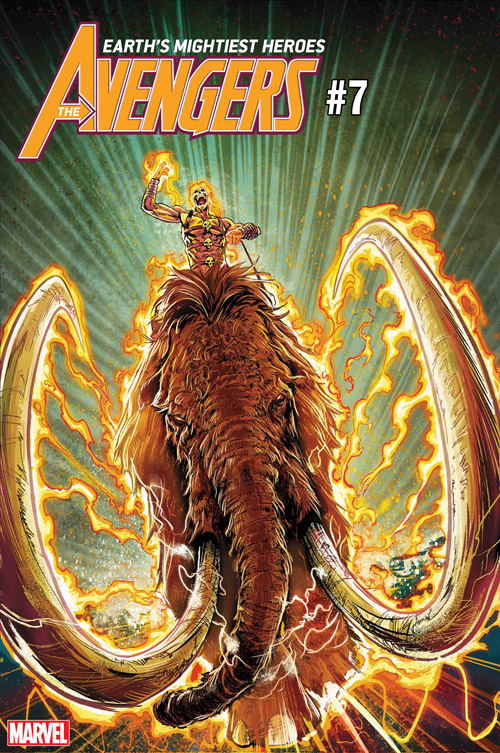 You know his name…you know his face…and you know the flaming woolly mammoth that he rides into battle. Last year, MARVEL LEGACY introduced Odin and his Prehistoric Avengers to critical acclaim, with their story becoming the number one comic in the industry—and now, Marvel invites you to witness the origin of the very first Ghost Rider! Superstar artist Sara Pichelli (Fantastic Four, FCBD Avengers) joins Avengers writer Jason Aaron for this special "one and done" story that takes you back in time to 1,000,000 BC!
"Fans have been intrigued by the Avengers of 1,000,000 BC and the story they represent since Jason first introduced them in the MARVEL LEGACY one-shot last year," said SVP and Executive Editor Tom Brevoort. "So this issue represents the first peeling back of the onion to reveal a little bit more about who they are and what they're about. And it's a cool and affecting story all by itself, even if you know nothing about the Avengers of 1MBC."
It's a deep dive into a period of Marvel history that has never been explored…until now! And this is a story that no Marvel fan will want to miss! It all starts this September, when AVENGERS #7 hits comic shops!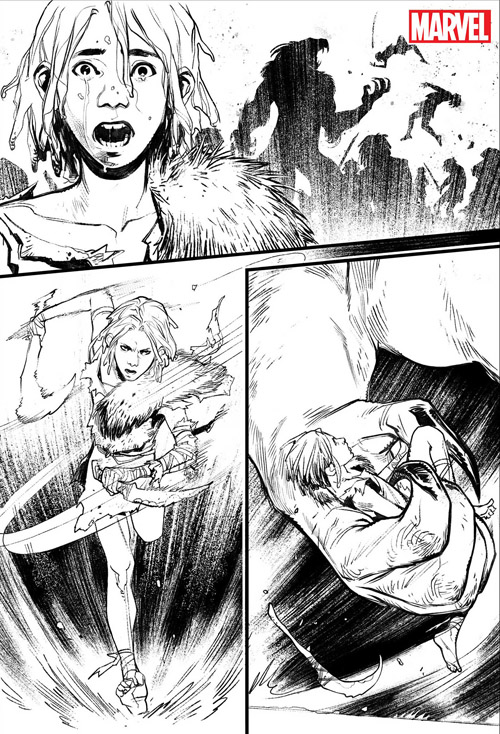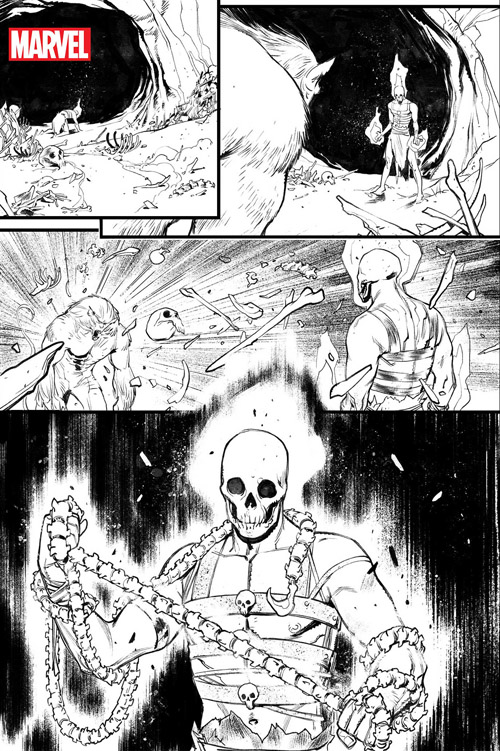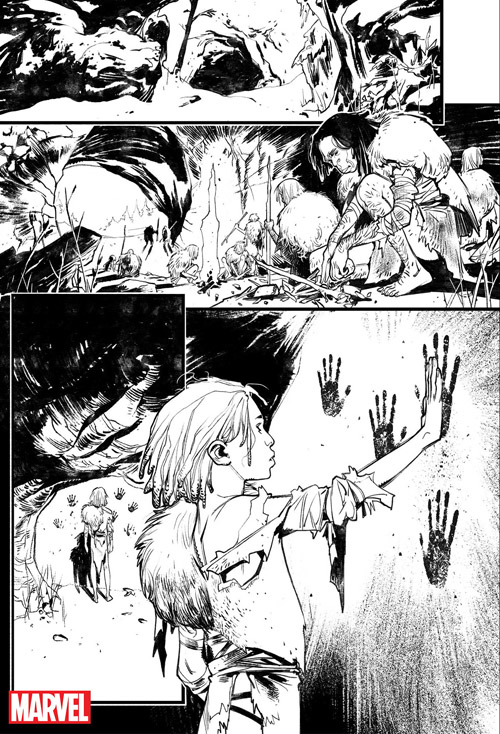 AVENGERS #7
Written by JASON AARON
Art by SARA PICHELLI
Cover by GEOFF SHAW
On Sale 9/5/18
Also: The world has been shaken after the battle against the Dark Celestials…and the new Avengers team is literally on top of the world in their new headquarters, Avengers Mountain. Now that our team of heroes have been fully formed, what does that mean for the rest of the world? This September, a new day will dawn for the Avengers along with a brand new story arc, as celebrated artist David Marquez joins series writer Jason Aaron for an adventure that's just beginning!
"Dark secrets lurk in the shadows of the Avengers' new headquarters as the team is finally assembled and ready to face the greatest threats the world has to offer!" teased SVP and Executive Editor Tom Brevoort. "And it's a good thing, too, because trouble-spots are erupting all over the globe—beginning with an attack by Namor, the Sub-Mariner! It all leads up to and into our big 700th issue in just a few months, as we showcase just why we're considering AVENGERS the crossroads of the Marvel Universe, the place where elements from every aspect of our far-flung cosmology clash!"
Don't miss the next big chapter of Earth's Mightiest Heroes when AVENGERS #8 hits comic shops this September!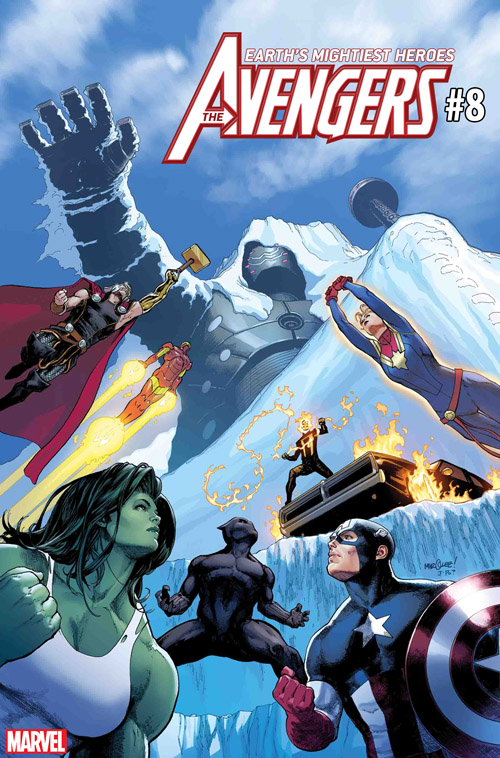 AVENGERS #8
"WORLD TOUR PART ONE"
Written by JASON AARON
Art and Cover by DAVID MARQUEZ
On Sale 9/19/18