Celebrate Kingdom Hearts 3 Release Date With Toys at Your Local Comic Shop
Jun 12, 2018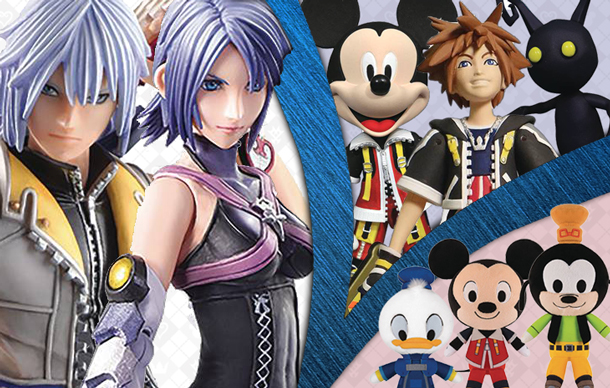 Square Enix has made the big announcement... Kingdom Hearts 3 is coming to PS4 and Xbox One on January 29, 2019!

It's been over a decade since Kingdom Hearts II, so if you can't wait any longer, head to your local comic shop to pick up some toys and collectibles from one of your favorite video game series!
---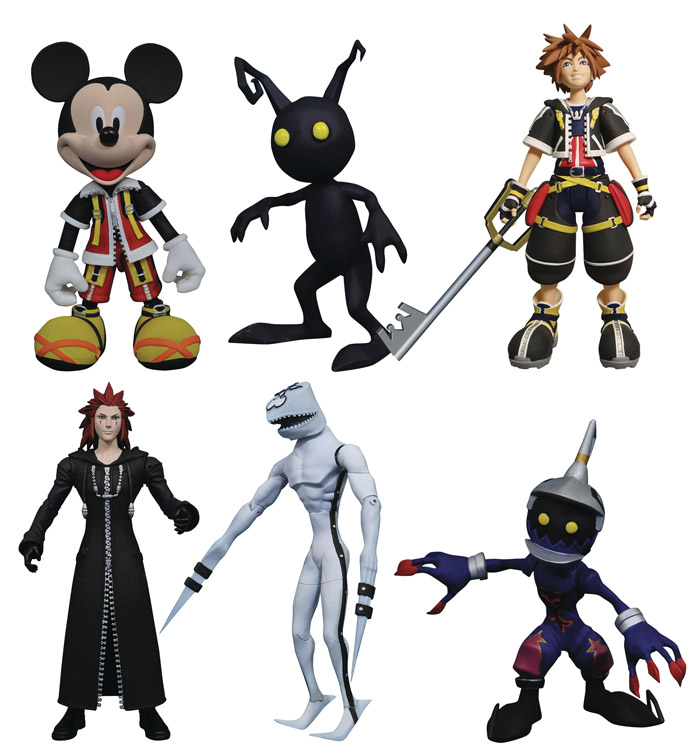 KINGDOM HEARTS SELECT AF SERIES 1
Item Code: JUN172622
SRP: $24.99
Square Enix's Kingdom Hearts and Diamond Select Toys' Select Action Figures both debuted in 2002, and marking the 15th-anniversary of both franchises, this summer DST will release the Kingdom Hearts Select Action Figures! Based on Kingdom Hearts II, each figure comes in a 3-pack — King Mickey with Axel and a Shadow or Sora with Dusk and a Soldier! Build your Kingdom Hearts collection with these new figures!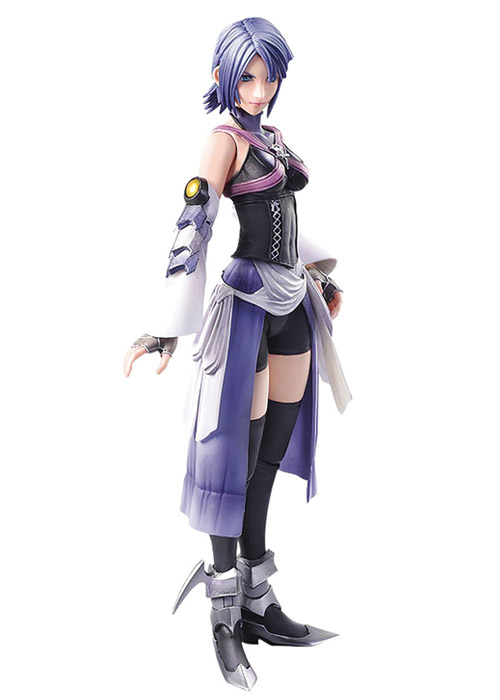 KINGDOM HEARTS 0.2 BIRTH BY SLEEP AQUA PLAY ARTS KAI AF
Item Code: JUN173012
SRP: $129.99
Kingdom Hearts: Birth By Sleep for the PlayStation Portable was Square Enix's acclaimed prequel to the Kingdom Hearts franchise and was later updated into HD for the PlayStation 4. The game's protagonist, Aqua, receives her first action figure with Square Enix's Kingdom Hearts 0.2: Birth By Sleep Play Arts Kai: Aqua Figure. This keyblade wielder is a detailed, articulated figure that is ready for the battle!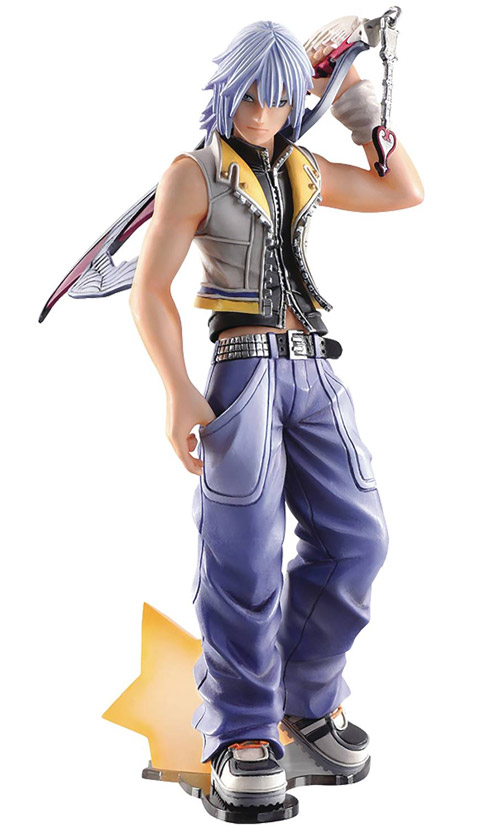 KINGDOM HEARTS II RIKU STATIC ARTS GALLERY STATUETTE
Item Code: JUN173013
SRP: $49.99

The Static Arts Gallery series is focused on pursuing the faithful depiction of characters within its 6-inch size limitation. Now Riku as he appears in Kingdom Hearts II will be the latest to join the lineup! Despite its small scale, this figure's exquisite paintwork is applied down to the fine details. Furthermore, the delicate and intricate design of the sculpt will surely surprise those that pick up the figure with all the details in its hair and clothes. The star and shadow at his feet are created with translucent material to appear as though the star is casting light at Riku's feet. The presentation is a vivid reminder of the theme of light and darkness that is rooted in Kingdom Hearts, and so carefully expressed in the character of Riku.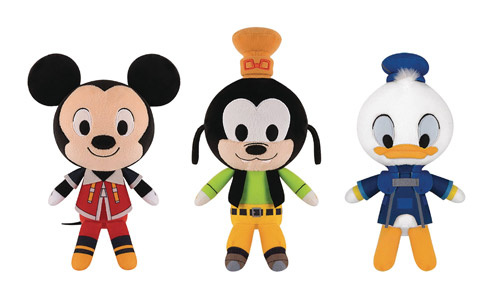 FUNKO PLUSH KINGDOM HEARTS
Item Code: JUN172717
SRP: $10.99 Each
Kingdom Hearts debuted fifteen years ago, and the acclaimed role-playing game merged the worlds of Disney and Final Fantasy seamlessly into a single magical adventure. Funko brings fans of the series three new plushes of King Mickey and his trusted advisors, Donald Duck and Goofy. The Kingdom Hearts Plushies each stand 8" tall and give the characters from the game a cute and cuddly form!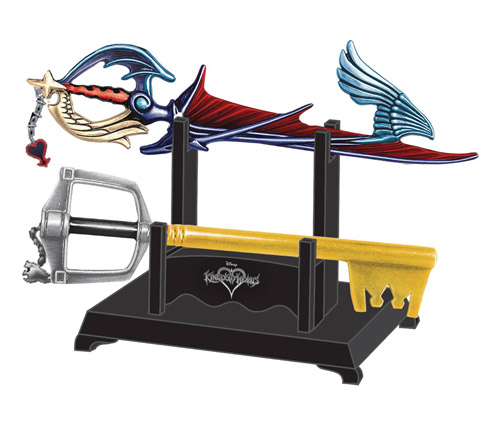 KINGDOM HEARTS SWORD PAPERWEIGHT 2PK W/ DIS
Item code: JUN173251
SRP: $43.99

More than a decade ago Square Enix and Disney joined forces to create Kingdom Hearts, a video game that took gamers into the worlds of Final Fantasy and Disney. The series' trio of heroes travel around the many worlds of the Disney universe, where they must close the doors of reality against the Heartless. This resin paperweight set recreates Sora's weapon of choice: his Keyblade, and Riku's sword. Set comes with a base for display.