Batman Dissects The DCU in 'Anatomy of a Metahuman'
Jun 09, 2018
Batman isn't really known for being the most open or trusting member of the Justice League, so it isn't any surprise that he has detailed files on nearly everyone in the DCU. That's the idea behind DC Comics: The Anatomy of a Metahuman, a new hardcover from Insight Editions.
From Insight Editions:
Explore the powers of DC Comics' greatest characters like never before through stunning anatomical cutaways and in-depth commentary from the Dark Knight. Concerned about the threat that so-called "metahumans" may pose to the world, Batman has begun compiling a detailed dossier on their incredible physiology and abilities. From villains like Killer Croc, Bane, and Brainiac, to Batman's own comrades, including Superman and Cyborg, the file brings together the Dark Knight's fascinating personal theories on the unique anatomical composition of these formidable individuals. Using beautifully illustrated anatomical cross sections depicting twelve different DC characters, the book, told from Batman's unique perspective, will explore how these "metahumans" physical makeup differs significantly from that of the average person.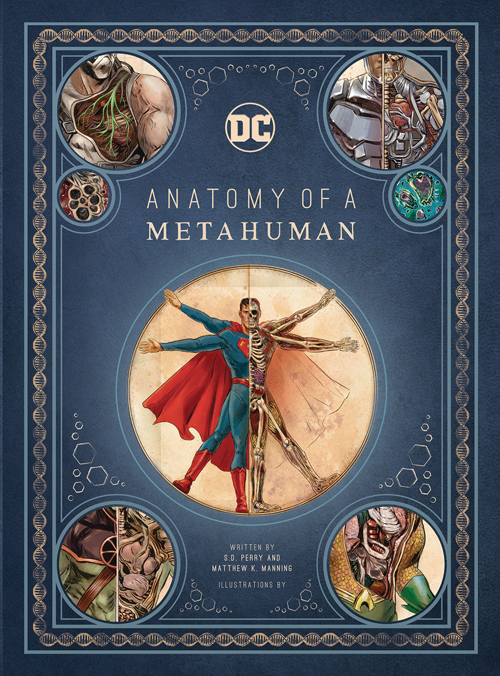 INSIGHT EDITIONS
DC COMICS ANATOMY OF METAHUMAN HC
$50.00