PREVIEWS Exclusive Blue Batman: Ascending Knight Now Available
May 30, 2018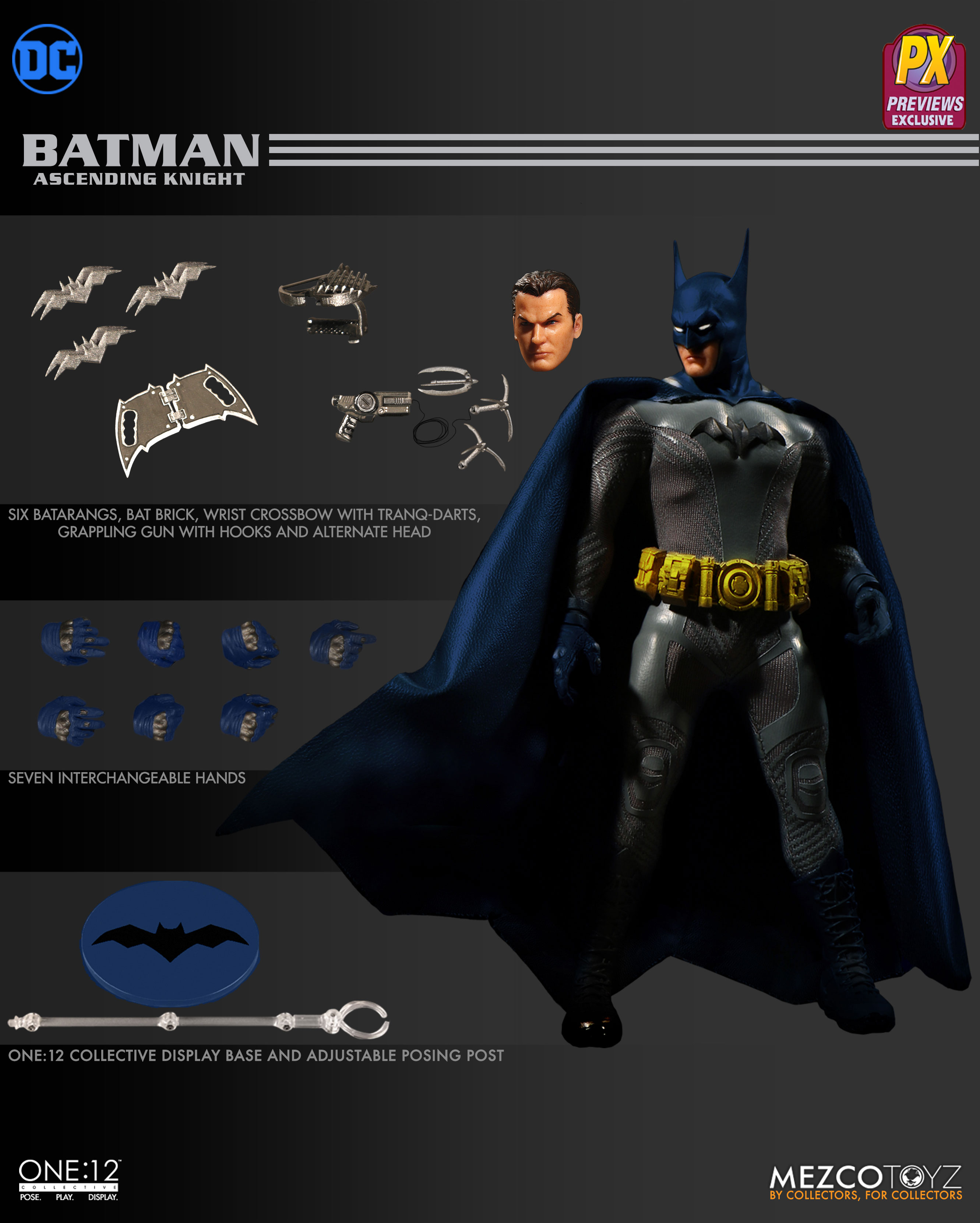 Mezco's One:12 Collective PREVIEWS Exclusive Batman: Ascending Knight action figure is now available at your local comic shop!
The Blue Ascending Knight (JUL178556, $85.00) bring Batman's earliest look into the modern age with a bit of real world grittiness mixed in.
The original Ascending Knight (JUN178834, $79.99) features a black and grey look, but the PREVIEWS Exclusive version features a blue and grey Batman, similar to his earlier costume in Detective Comics.
Batman: Ascending Knight is part of a trilogy: A beginning, a middle and an end. The Ascending Knight is Batman in his first year; designed to be contemporary but still have a first appearance feel. This is the Batman of 10 years ago, as he just began his war on crime. His Bat Suit is bulky, showing that he has not yet fine-tuned it. The design pays homage to Batman as he first appeared in Detective Comics. The shape of his cowl, the shorter gloves and the smaller symbol on his chest are all inspired by his original debut in the comics. Each One:12 Collective Batman: Ascending Knight Figure is packaged in a deluxe, collector friendly box, designed with collectors in mind, there are no twist ties for easy in and out of package display.
See the photos below!