The Nun Joins the Living Dead Dolls
Apr 12, 2018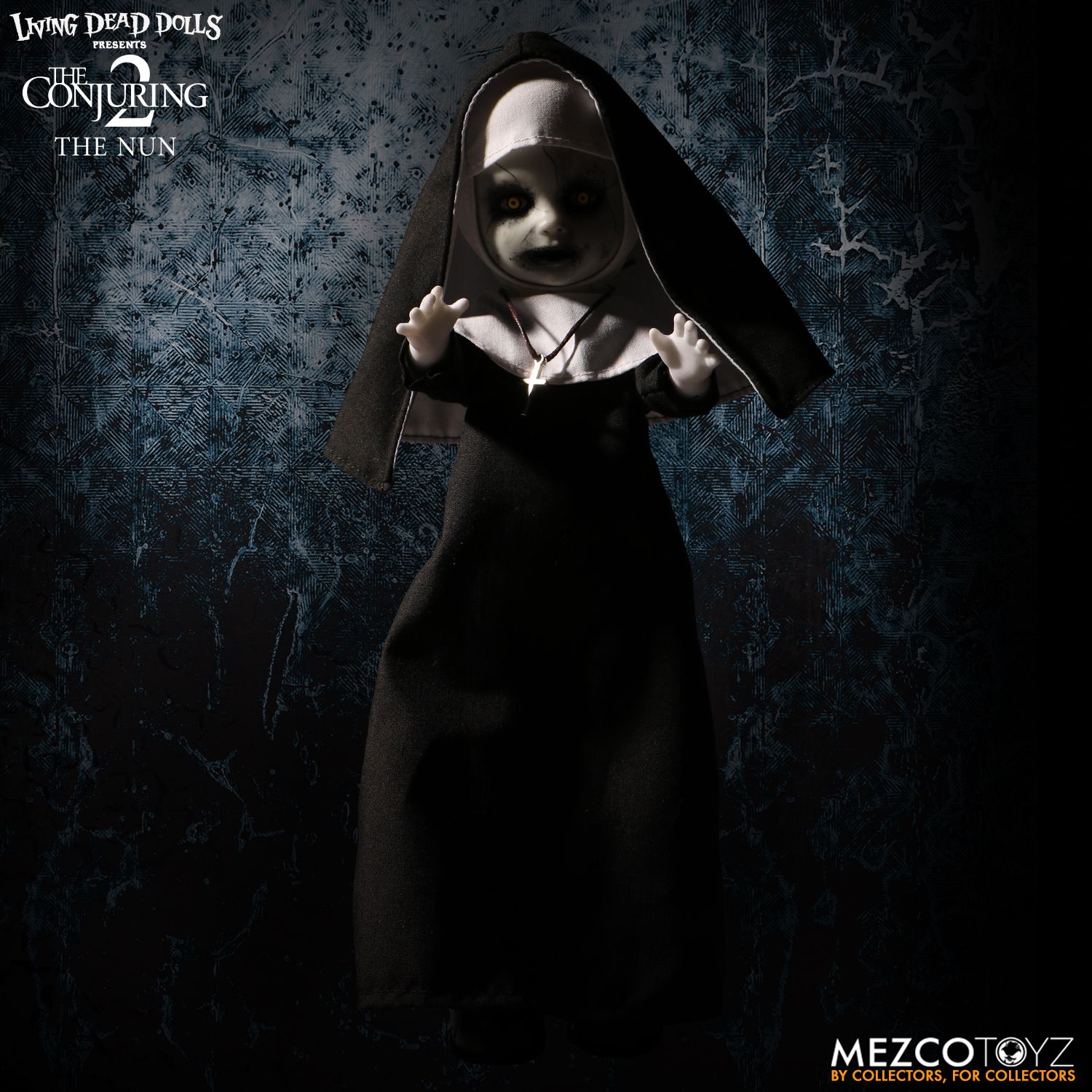 Mezco's Living Dead Dolls are well-known by horror fans for their frightening features. And now, one of the most spine-chilling characters in modern horror history is joining the terrifying troupe.
From The Conjuring, the horror film franchise that's grossed over $1 billlion worldwide, The Nun is joining the Living Dead Dolls lineup.
Ahead of her own spin-off film, The Nun (DEC178318, $49.99) stand full ten inches tall andis dressed in her trademark nun's habit with necklace.
With five points of articulation, she's an excellent addition to any horror collection. You just might want to keep her in a seperate room when you sleep.
Pre-order now at your local comic shop. Check out the photos below!