Build The Firehouse! Series 6 of DST's Ghostbusters 2 Select Action Figures Hit Stores Today
Feb 21, 2018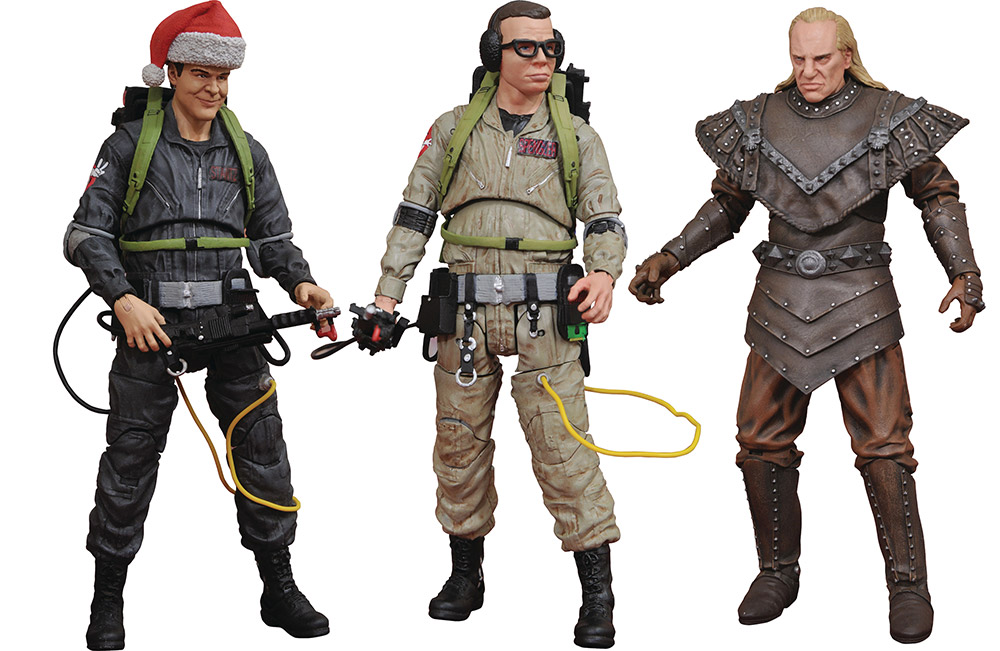 The building of the firehouse begins today!
Series 6 of Diamond Select Toys' Ghostbusters 2 action figures (JUN172634. $24.99) hits stores today. Including Ray Stantz in his gray jumpsuit and gear, Louis Tully in his tan jumpsuit and gear, and Vigo the Carpathian, Series 6-10 will include pieces from a new diorama so fans can start to build the sign and doors from the Ghostbusters' fire house headquarters.
These pieces are only available at your local comic shop!
Check out WWE's Zack Ryder unbox the figures and the figures' packaging, including the firehouse which was displayed at New York Toy Fair,