Free Comic Book Day Delivers Star Wars' Solo Ahead Of Movie
Feb 17, 2018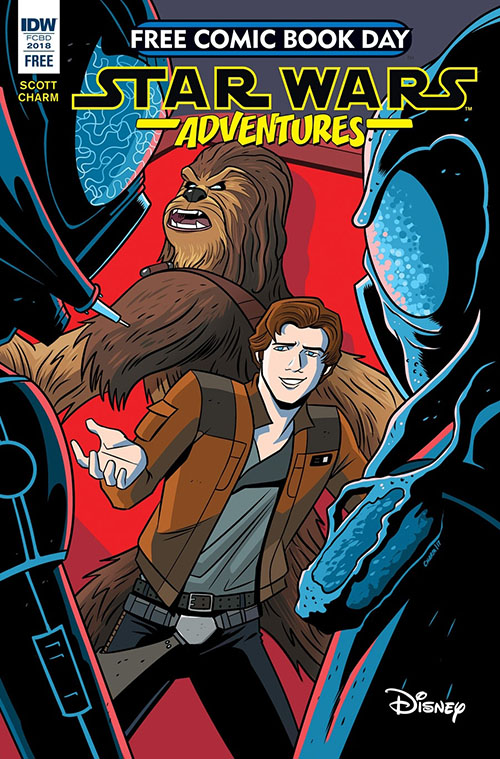 The mystery cover for IDW's Free Comic Book Day Star Wars offering has been officially revealed (above)!
In this all-new story set between Lucasfilm's upcoming Solo: A Star Wars Story and 1977's Star Wars: A New Hope, feared bounty hunters Zuckuss and 4-LOM finally have two of the biggest scoundrels in the galaxy in their sights -- Han and Chewie! Timed to follow hot on the heels of Star Wars Day 2018, this Free Comic Book Day adventure kicks a three-part story that will continue in Star Wars Adventure #10 (available later in May) and Star Wars Adventure #11 (in June)!
Solo: A Star Wars Story hits theaters May 25th. The FCBD 2018 Edition of Star Wars Adventure (featuring Han Solo) will be available at your local comic shop on Free Comic Book Day, May 5, 2018!