Square Enix's War Machine Variant Figure Flies Into Action
Feb 12, 2018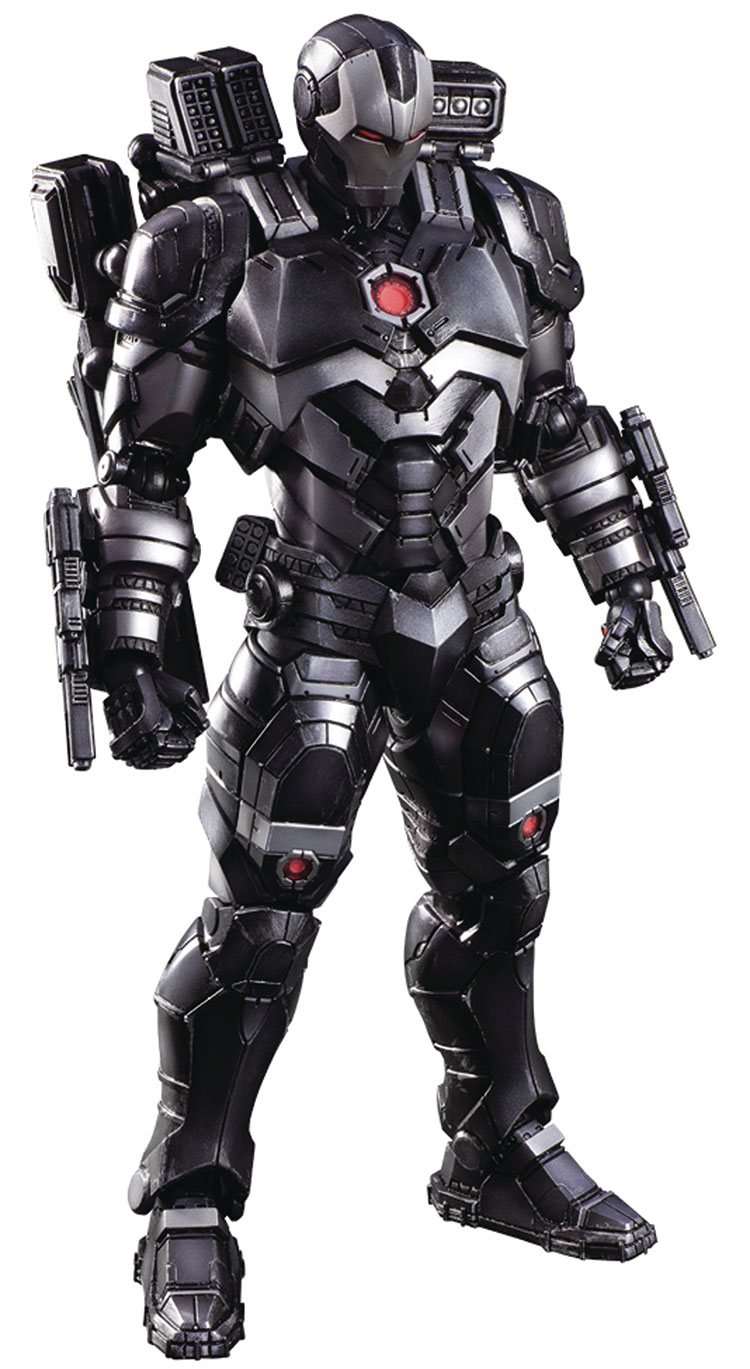 Play Arts Kai has re-imagined Marvel's War Machine in this variant action from Square Enix!
This 10 1/2" tall features James "Rhodey" Rhodes' War Machine suit with firearm accessories and interchangeable hands. The various types of interchangeable weapon parts can be equipped onto both of his shoulders and onto the left and right of his back with secure ratcheted jointing which alows for various ways to mount his weapons.
War Machine (JUL178119, $149.99) lands at your local comic shop on Wednesday, February 14. Check out the photos below!