DC's Mister Miracle #5 Sells Out Goes Back To Press For A New, Second Printing
Feb 07, 2018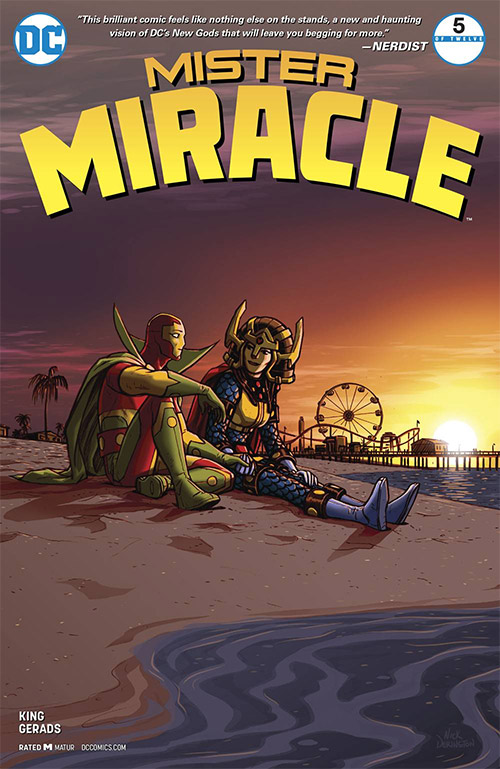 First printing cover shown above
DC Entertainment's super escape artist has done it again — and with issue #5 now sold out, this issue by writer Tom King and artist Mitch Gerads will go back to press for a new, second printing!

Mister Miracle #5 Second Printing (DEC178837) will be on sale March 7 at yout local comic shop! This issue will feature a recolored version of the original cover by Nick Derington. Preorder now!

Other issues are available as follows:

Mister Miracle #1 Fourth Printing (NOV178638), Mister Miracle #2 Third Printing (NOV178639), Mister Miracle #3 Second Printing (NOV178640) and Mister Miracle #4 Second Printing (NOV178641) are available to order.

Mister Miracle #7 (JAN180321 / JAN180322) is on sale March 14.

Mister Miracle Director's Cut #1 (DEC170316) is on sale February 14.

Watch for an update on Mister Miracle #6 coming soon!