Millennium Falcon, Elite Praetorian Guards Arrive From Star Wars
Feb 03, 2018
You don't have to look "far, far away" for Star Wars collectibles... Just check out February's edition of PREVIEWS!
Two of the hottest items are Kotobukiya's Elite Praetorian Guards ARTFX+ two-pack (DEC178051, $139.99) and Bandai Hobby's Millennium Falcon 1/72-scale model (NOV178269, $350.00).
Standing 7" tall, Praetorian Guards are given additional training, a deadly close combat weapon and a distinctive uniform that makes them immediately recognizable. Joining the ArtFX+ line, these two guards are accurate to their appearance in The Last Jedi.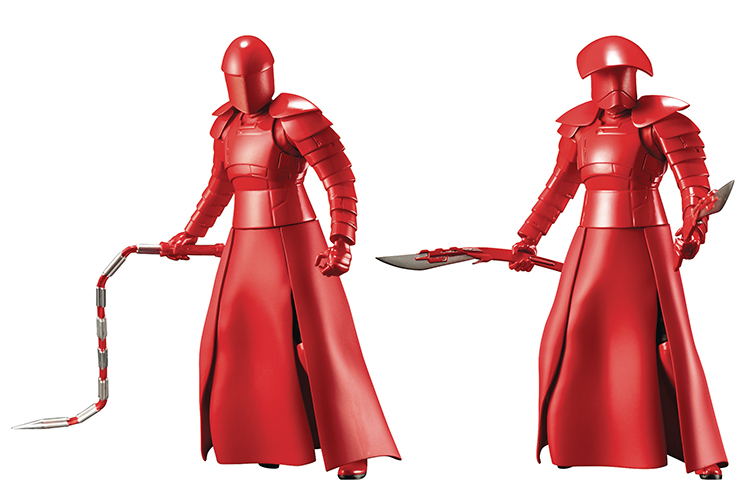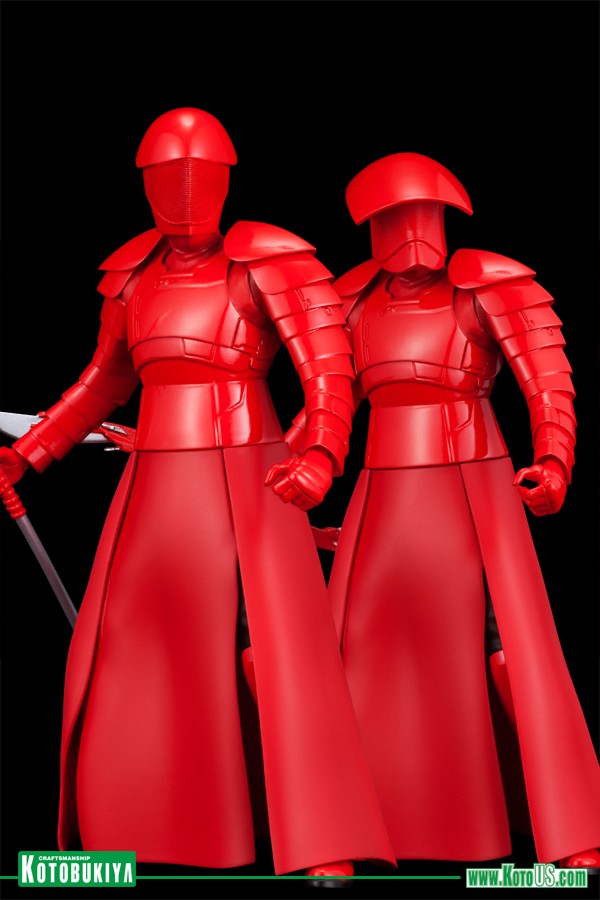 Bandai's Millennium Falcon was created through thousands of hours studying the studio model used to film Star Wars: A New Hope and it is the most accurate version ever to be released. Using Bandai's color injection technology, the kit has been engineered to even have its hull damage molded into the parts while still being snap together and requiring no glue. Set includes dedicated display base and seated figures of Han Solo, Luke Skywalker, Chewbacca, Obi-wan Kenobi, C-3P0 and Princess Leia.