Dark Horse Announces 2018 Free Comic Book Day Gold Offering
Dec 15, 2017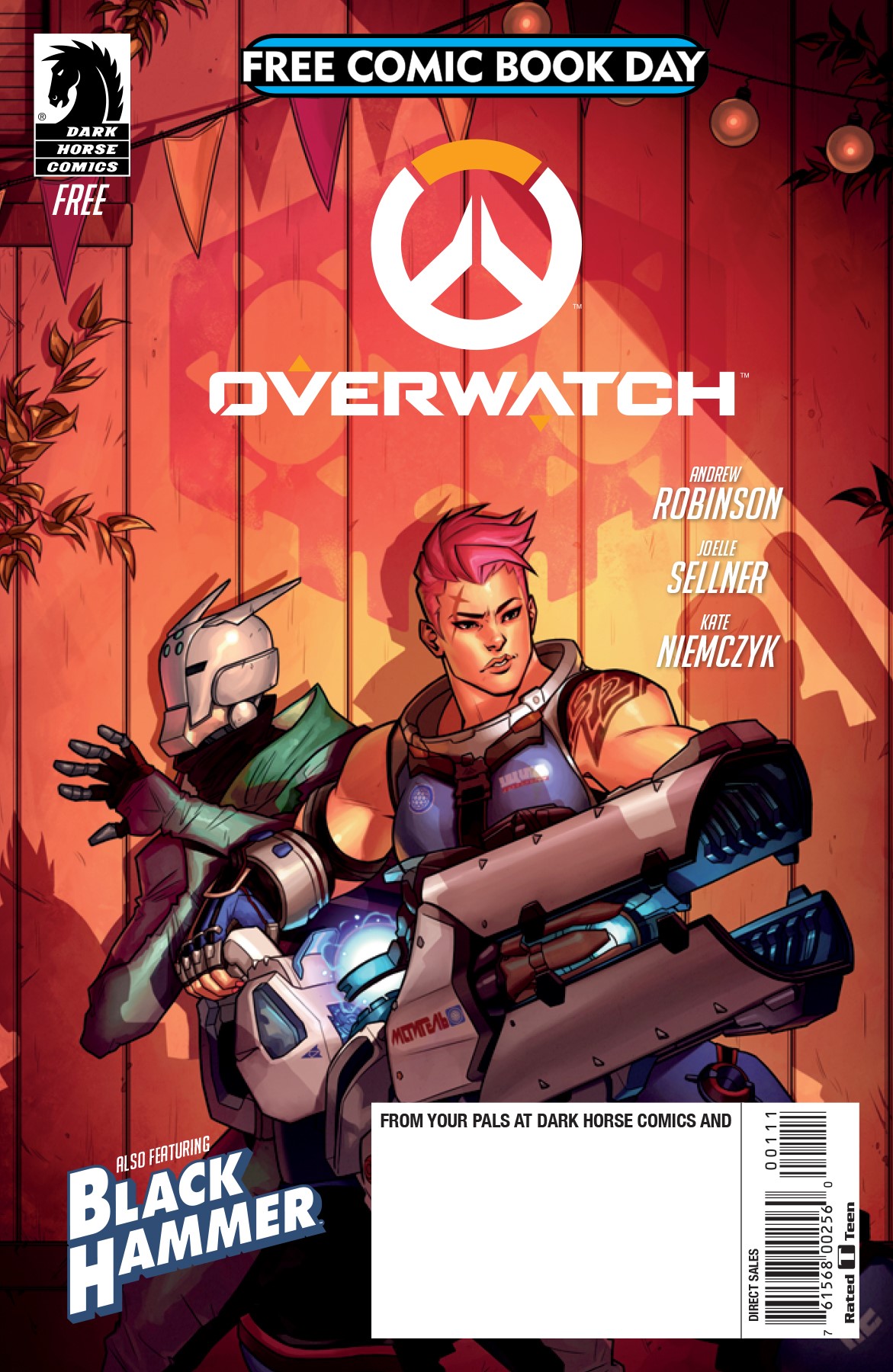 Visit your local comic shop on May 5, 2018 for Free Comic Book Day 2018! Dark Horse Comics is thrilled to announce our FCBD Gold Comic featuring Blizzard Entertainment's Overwatch and Jeff Lemire and Dean Ormston's Black Hammer, with a cover by Kate Niemczyk (Mockingbird).

The Overwatch story boasts art from Niemczyk with Andrew Robinson (Starman) and Joelle Sellner (Mer) uniting to write the adventures of Zarya. In Overwatch: Searching, Sergeant Aleksandra Zaryanova is sent to eliminate the elusive hacker, Sombra. To do so, she reluctantly teams up—and butts heads—with an omnic hacker. As they hone in on their target, Zarya realizes that she will have to reassess her worldview about omnics.

In the world of Black Hammer—a thousand years in the future—a collection of teenage superheroes, inspired by the legendary heroes of Black Hammer Farm, are determined to solve the riddle of what happened to the last great heroes of the twentieth century. Black Hammer creators Jeff Lemire (Descender) and Dean Ormston (The Sandman) return to their opus as writer and artist respectively with Wilfredo Torres (Moon Knight) joining Ormston in illustrating and Dave Stewart (Hellboy) providing his colorist skills to the project.

Free Comic Book Day is a single day when participating comic book specialty shops across North America and around the world give away comic books absolutely free to anyone who comes into their shops.

Look out next week for Dark Horse's Silver Free Comic Book Day announcement and 2018 offerings!