POP List Pop Culture Film & TV Release Dates
Apr 17, 2018

Need help keeping track of the latest information related to your favorite pop-culture and geek multimedia entertainment? Then look no further than the POP List, your calendar for movies, TV, and video games inspired by pop-culture! From project announcements to comic book film and TV release dates — you will find it all in our calendar below. Plus, be sure to also check out the full POPlist Section to read the latest gossip and view the hottest new trailers!
---


Title

Release Date

Synopsis

February 16, 2018

Chadwick Boseman stars as the eponymous superhero in this new solo film following the Marvel character. When T'Challa's father is killed, he leaves behind a kingdom and a costume that comes with its own mysterious legacy.

February 23, 2018

Based on Jeff VanderMeer's Southern Reach trilogy, this introspective sci-fi thriller pits a biologist (Natalie Portman) against environmental disaster and the human tendency to self-destruct.

March 9, 2018

A brother-sister duo, following the advice of space travellers

Mrs. Whatsit, Mrs. Who and Mrs. Which, use a tesseract to travel through space and time in search of their missing father; based on the Newbery award winning novel of the same name

March 9, 2018

Based on Titan Comics' critically acclaimed graphic novel, the film is a political satire that follows the power vacuum caused by the death of longtime USSR leader, Joseph Stalin.

March 16, 2018

A reboot of the 2001 film based on the long running video game series, this time Lara Croft will be portrayed by Oscar winner Alicia Vikander.

I Kill Giants

March 23, 2018

Based on the Image Comics graphic novel, the film follows a young girl who copes with her reality by living in a fantasy world.

March 23, 2018

The followup to the cult hit Pacific Rim finds John Boyega joining the cast of Jaeger pilots as they continute to destroy the otherworldly monsters that threaten humanity.

March 29, 2018

Based on the bestselling novel, director Steven Spielberg takes us into a world of real life video games.

| | | |
| --- | --- | --- |
| Title | Release Date | Synopsis |
| | April 13, 2018 | Based on the classic 1980s arcade game, Rampage follows a genetically altered gorilla, wolf, and reptile as they wreak havoc on Chicago. |
| | April 27, 2018 | The Avengers assemble in the new Marvel film series that pits the Avengers against Thanos and his Infinity Gauntlet. |
| | May 18, 2018 | The Merc with a Mouth is back in the sequel to the hit Deadpool film, and this time he's bringing Cable with him. |
| Future World | May 25, 2018 | James Franco stars as warlord in a post-apocalyptic world devoid of water and gasoline. |
| Solo: A Star Wars Story | May 25, 2018 | Themed as a space Western, the film is centered on a young Han Solo and his adventures with Chewbacca, including their encounter with Lando Calrissian. |
| S.C.O.O.B | June 2, 2018 | An all new Scooby Doo movie that will launch the Hannah-Barbera Cinematic Universe. |
| Incredibles 2 | June 15, 2018 | Mr. Incredible is left to look after his three super children while Elastigirl is out saving the day. |
| Jurassic World: Fallen Kingdom | June 22, 2018 | Chris Pratt and Bryce Dallas Howard reprise their roles in the sequel to 2016 spectacle of dinosaur mayhem. |

| | | |
| --- | --- | --- |
| Title | Release Date | Synopsis |
| The First Purge | July 4, 2018 | The origin story of the first purge, and how American came to allow crime to go unpunished for a 12-hour period each year. |
| Antman and the Wasp | July 6, 2018 | A sequel to the Paul Rudd Ant-Man film, featuring Evangeline Lilly as the Wasp. |
| Mission: Impossible - Fallout | July 27, 2018 | Tom Cruise returns and Alec Bladwin joins the newest installment of the popular spy saga. |
| Teen Titans Go! To the Movies | July 27, 2018 | The beloved team of superheroes find their way to the silver screen, determined to be the next superhero stars in Hollywood. |
| Slender Man | August 24, 2018 | A supernatural being with long arms, a featureless face, and iconic social media memes haunts and abducts children and teens. |
| The Predator | September 14, 2018 | A sequel to the 1987 classic sci-fi film, written and directed by Shane Black. |
| Hotel Transylvania 3 | September 21, 2018 | Drac and his friends go on a luxury monster cruise, captained by a mysterious woman whose secret could destroy all of monsterkind! |
| House With a Clock in Its Walls | September 21, 2018 | Jack Black and Cate Blanchett star in the adaptation of the illustrated novel that follows a young boy who moves into a house with a tick-tocking heart, located in a town harboring witches and warlocks. |
| Robin Hood | September 21, 2018 | A gritty, revisionist take on the "steal from the rich, give to the poor" hero. |

| | | |
| --- | --- | --- |
| Title | Release Date | Synopsis |
| Venom | October 5, 2018 | Tom Hardy stars as the Symbiote host in this feature film starring the Marvel supervillian. |
| Halloween | October 19, 2018 | Reboot of the classic horror flick brings Laurie Strode (Jamie Lee Curtis) face to face with Michael Meyers one last time. |
| The Grinch | November 9, 2018 | Benedict Cumberbatch lends his voice to the animated revival of the Dr. Seuss Christmas classic. |
| Fantastic Beasts: The Crimes of Grindelwald | November 16, 2018 | The newest installment in the Wizarding World follows Newt Scamander in his battle against dark magic. |
| Ralph Breaks the Internet: Wreck-It Ralph 2 | November 21, 2018 | Ralph and Vanellope adventure inside the internet in search of a spare video game part. |
| Spider-Man: Into the Spider-Verse | December 14, 2018 | A look into the endless Spider-Verse, where more than one wears the Spider-Man mask. |
| | December 21, 2018 | Directors Robert Rodriguez and James Cameron are bringing the classic anime about a deadly female cyborg assassin to the big screen as an American live action film starring Rosa Salazar. |
| Aquaman | December 21, 2018 | Jason Momoa stars as the Atlantean monarch in this new feature film starring the DC superhero. |
| Bumblebee: The Movie | December 21, 2018 | Spin-off of the long-running Transformers franchise details the origins of Bumblebee's life on Earth. |
| Howard Lovecraft and the Kingdom of Madness | TBA 2018 | The silver screen adaptation of the popular graphic novel series from Arcana reaches its cinematic conclusion. |
| Invisible Man | TBA 2018 | Reboot of the movie adaption of the H.G. Wells novel in which a man creates a potion for invisibility. |
| Marvel Rising: Secret Warriors | TBA 2018 | The capstone to the series of animated shorts featuring Quake, Ghost-Spider, Ms. Marvel, Squirrel Girl, and Lockjaw. |
| Radioactive | TBA 2018 | Biopic adaptation of Lauren Redniss's experimental graphic novel Radioactive: Marie & Pierre Curie: A Tale of Love and Fallout. |

| | | |
| --- | --- | --- |
| Title | Release Date | Synopsis |
| | January 11, 2019 | Stranger Things' David Harbour stars as the half-demon investigator in this reboot of the comic-based franchise. |
| Glass | January 18, 2019 | M. Night Shyamalan delivers a film that functions as a sequel to both Unbreakable and Split. |
| The Lego Movie Sequel | February 8, 2019 | The animated smash hit returns for a second outing that promises to be even more awesome. |
| Silver and Black | February 8, 2019 | Spider-Man movie spin-off that focuses on Spider-Man's sometimes allies, sometimes enemies Silver Sable and Black Cat. |
| X-Men: Dark Phoenix | February 14, 2019 | A follow up to X-Men: Apocalypse, Dark Phoenix will see a young Jean Grey (Sophie Turner) become possessed by the cosmic force. |
| Chaos Walking | March 1, 2019 | Tom Holland and Daisey Ridley star in Patrick Ness's novel of the same name, set on colony planet where all living creatures hear one another's thoughts in an endless stream of images, words, and sounds. |
| Captain Marvel | March 8, 2019 | The popular Marvel superheroine gets her own solo film that follows a normal human woman who receives amazing abilities from the alien empire of Kree. |
| Godzilla 2: King of Monsters | March 22, 2019 | The sequel to the Legendary Pictures American reboot of the Godzilla franchise. |
| Shazam! | April 5, 2019 | Based on the DC character of the same name, this new film follows a young boy named Billy Batson who is able to transform into an incredible hero with just one word. |
| Untitled Avengers Film | May 3, 2019 | The second part to the new Marvel film series that sees the Avengers pitted against Thanos and his Infinity Gauntlet. |
| John Wick 3 | May 17, 2019 | Third installment in retired hitman action series; in 2017, Dyanmite Entertainment released comic book prequel series. |
| Aladdin | May 24, 2019 | A live-action reimaging of Disney's classic star-crossed lovers. |
| Minecraft | May 24, 2019 | A big screen adaptation of the massively popular pixelated video game, with Rob McElhenney attached to direct. |
| The Six Billion Dollar Man | My 31, 2019 | Mark Wahlberg is slated to star as the man turned half machine, in the move adaptation of the 1970s TV series of the same name. |
| Detective Pikachu | May 2019 | Ryan Reynolds stars as a motion-capture version of the beloved Pokemon out to help a friend track down his missing father. |
| Gambit | June 7, 2019 | The newest installment in the X-Men film series stars Channing Tatum as Gambit. |
| Justice League Part II | June 14, 2019 | DC's superhero team returns for the next installment of the film franchise. |
| The Incredibles 2 | June 15, 2019 | A sequel to the cult classic animated superhero film by writer and director Brad Bird. |
| Cowboy Ninja Viking | June 28, 2019 | Movie adaption of the Image Comics series of the same name stars Chris Pratt as the assassin equipped with the skills of a cowboy, ninja, and viking. |
| Transformers 7 | June 28, 2019 | The seventh installment in the long running film franchise based on the Hasbro toy line. |
| Spider-Man: Homecoming 2 | July 5, 2019 | Tom Holland reprises his role as the webslinger, in the film that will solidfy Spider-Man's place in the Marvel cinematic universe. |
| Top Gun: Maverick | July 12, 2019 | Tom Cruise will reprise his role as the iconic fighter pilot, this time fighting to stay relevant against drones and a high-tech pilot landscape. |
| Untitled Fast and Furious Spinoff | July 26, 2019 | Deadpool 2 director David Leitch will helm the Fast and Furious spinoff that centers on Dwanye Johnson's Luke Hobbs and Jason Statham's villian-turned-antihero Deckard Shaw. |
| | August 2, 2019 | Based on the popular X-Men team from the 1980's, New Mutants will follow a team of young X-Men, including Wolfsbane and Magik. |
| IT: Chapter 2 | September 6, 2019 | Pennywise returns 27 years later to resume his reign of terror on the Losers' Club. |
| The Kitchen | September 20, 2019 | Based on the DC/Vertigo comic of the same name, the film follws three wives of Irish mobsters who take over the crime business after their husbands are arrested. |
| The Crow | October 11, 2019 | Based on James O'Barr's 1989 indie comic, Jason Momoa is slated to star as the murder musician brought back from the dead to avenge his fiance's death. |
| Wonder Woman 2 | November 1, 2019 | Wonder Woman returns in her second standalone film, taking place before the events of Justice League. |
| James Bond 25 | November 8, 2019 | Daniel Craig reprises his roles in the newest installment of the 007 spy thriller. |
| Sonic the Hedgehog | November 15, 2019 | The iconic SEGA character stars in his own feature film... maybe he'll thwart the evil Doctor Eggman Robotnik while he's at it. |
| Untitled Terminator Sequel | November 22, 2018 | Deadpool's Tim Miller will direct, and Linda Hamilton and Arnold Schwarzenegger will reprise their roles in this sequel to the classic. |
| Masters of the Universe | December 18. 2019 | A revival of Skeletor and He-Man's duel for the Cosmic Keys. |
| Star Wars: Episode IX | December 20, 2019 | J.J. Abrams returns to write and direct the final film in the Skywalker Saga. |
| Polar | TBA 2019 | Based on Dark Horses' graphic novel, Polar: Came From the Cold, this Netflix-adapted film will follow the world's top assassin, who has a hit put on him after he retires from the assassin business. |
| Suicide Squad 2 | TBA 2019 | The band of supervillains return to take on another no-way-out mission. |
| Black Adam | January 1, 2020 | The Rock is set to star as the DC supervillian of the same name, and frequent adversary of Shazam. |
| Nimona | February 14, 2020 | Based on Noelle Stevenson's graphic novel of the same name, Nimona follows the shape-shifting titular character who serves as a sidekick to the evil Lord Ballister Blackheart. |
| G.I. Joe | March 27, 2020 | This reboot of the G.I. Joe films is rumored to be the launching point for Hasbro's AllSpark Cinematic Universe. |
| Cyborg | April 3, 2020 | Ray Fisher stars as the cybernetically-enhanced superhero in this new film that focuses on the DC character. |
| Fast & Furious 9 | April 10, 2020 | The newest installment in the high octane film franchise. |
| Scooby-Doo | May 15, 2020 | Space Jam director, Tony Cervone partners with Warner Bros. to tackle the animated reboot of the beloved cartoon. |
| Godzilla vs. Kong | May 22, 2020 | It's the king of apes versus the king of lizards in this highly anticipated showdown. |
| Indiana Jones 5 | July 10, 2020 | Harrison Ford and Steven Spielberg return for a fifth installment of the Indiana Jones franchise. |
| The Bob's Burgers Movie | July 17, 2020 | Feature film based on the hit animated TV series. |
| Green Lantern Corps | July 24, 2020 | A feature film focusing on the interstellar police force of the Green Lantern Corps. |
| SpongeBob Squarepants 3 | July 31, 2020 | The continuing adventures of SpongeBob and his pals serves as a follow-up to the 2015 film SpongeBob Movie: Sponge Out of Water |
| Micronauts | October 16, 2020 | Paramount and Hasbro's AllSprak Productions are teaming up to bring the 1980s toy figures to the big screen. |
| Avatar 2 | December 18, 2020 | The highly-anticipated sequel to James Cameron's sci-fi epic, Avatar. |
| Untitled Flash Movie | TBA 2020 | Ezra Miller stars as Barry Allen and his super speedy alter-ego in this new film that focuses on the DC hero. |
| Guardians of the Galaxy Vol. 3 | TBA 2020 | The group of misfits continue their quest to keep the universe safe. |
| Mulan | TBA 2020 | A live action reboot of the Disney classic, features a Chinese woman who disguises herself as a male warrior in order to save her father. |

Working Title
Synopsis
143
Brian Michael Bendis and Deadpool director Tim Miller team up for an X-Men spinoff film based on the character Kitty Pryde.
American Way
John Ridley will pen the adaptation of his 2017 comic book series The American Way: Those Above and Those Below, set in 1970s America, where superheroes have falled out of favor with the public.
Armada
Dan Mazeau will pen the script for the adaptation of Ernie Cline's (Ready Player One) novel, which follows a teen video game champion who discovers the game he has mastered is actually a tool for recruiting pilots to fight off an alien invasion.
Bad Guys
The animated feature film adapts

Aaron Blabely's best-selling book, which centers on four reformed villians who are bad at being good.

Bat Girl
Christina Hodson, writer for the Bumblebee spinoff movie, will pen the script that follows Barbara Gordon, daughter of Gotham City police

commissioner James Gordon, in her adventures as Bat Girl.

Blackhawk
Steven Spielberg will direct the DC Comics film that focuses on the titular Blackhawk, the leader of a squadron of World War II pilots who fought off the Nazis.
Black Hole
Production companies Plan B and New Regency will team up again to work on the film adptation of Charles Burns' graphic novel of the same name, which follows a group of teens who are physically mutated after contracting a sexually transmitted disease.
Black Widow
Jac Schaeffer writes and Scarlett Johansson stars in the Black Widow standalone film.
Bloodshot
Vin Diesel is signed on to star in the Sony Pictures adaptation of the Valiant Entertainment comic series, which follows a former mobster turned into the ultimate killing machine.
Bodies, Bodies, Bodies
Based on the New Yorker fiction story "Cat Person," the film follows a female college student's relationship with an older man as it slowly goes downhill.
Carmen Sandiego
Netflix is developing a feature film around the mysterious globetrotter who taugh children about geography.
Clue
Ryan Reynolds will produce and Deadpool's Rhett Reese and Paul Wernick will write in the newest movie adaption of the classic whodunit board game.
Console Wars
Set in the 1990s, Console Wars follows the uphill battle of SEGA as it tries to establish itself as a legitimate video game developer and compete with Nintendo.
Danger Girl
Based off the 1990s hit comic series of the same name, Danger Girl follows a group of female adventureres who go on a globetrotting mission to locate a set of mystical objects and keep them away from the eveil Hammer Syndicate.
Deadpool 3
The Merc with a Mouth returns for his third feature film, which is rumored to center around the team assembled in X-Force
Doctor Doom
Legion's Noah Hawley is developing a movie centering around the Fantastic Four's archnemesis.
Duke Nukem
John Cena in talks to star as the muscular, gun-wielding, alien fighter in this movie adaption of the popular video game.
Dungeons & Dragon's
Hasbro's production house, AllSpark Pictures, and The LEGO Batman director Chris McKay will helm the live-action adaptation of the classic tabletop RPG.
Fathom
Scooter Braun and former Marvel Studios chairman David Maisel have teamed up to develop the Aspen Comics title that follows the strange, aquatic heroine, Aspen.
Five Night's at Freddy's
Movie adaption of the beloved, jump-scare video game where the animatronic animal band comes to life at night and goes on a killing spree through Freddy Fazbear's Pizza.
Gotham City Sirens
Suicide Squad director, David Ayer, teams up with Margot Robbie for the all-female DC villians movie, featuring Harley Quinn, Catwoman, and Poison Ivy.
Grudge
Reboot of the 2004 Japanese horror film adaptation that follows a lingering curse that preys on and kills anyone who comes near it.
Harbinger
Fast and Furious franchise producer Neal Mortize is set to produce the adaptation of Valiant Entertainment's popular comic series Harbinger Wars.
Harley Quinn
Standalone solo film featuring the crimianl queenpin, with Margot Robbie posied to reprise the role.
Joker/ Harley Quinn Movie
Jared Leto and Margot Robbie reprise their Suicide Squad roles to explore Joker and Harley Quinn's criminal love story.
Jurassic World 3
Colin Trevorrow returns to pen the third installment of the dinosaur reboot; Pacific Rim Uprising co-writer Emily Carmichael also joins the writing team.
Life on Mars
Based on the short story We Have Always Lived on Mars, the film follows a group of abandoned Martian colonists whose world is turned upside-down when they learn they can safely breath the Martian air; John Krasinksi and his A Quiet Place team will produce.
Logan's Run
Hunger Games screenwriter is attached to write the remake of the 1967 fillm, which inspired The Hunger Games and Maze Runner.
Maleficent 2
Angelina Jolie will reprise her role as the infamous villian-turned-hero in the reimagined tale of Sleeping Beauty; Ed Skrein is set to star opposite Jolie
Mario
The production studio behind the Despicable Me franchise partners with legendary Mario creator

Shigeru Miyamoto for the forthcoming adaption of the iconic video game.

M.A.S.K.
Fate of the Furious director F. Gary Gray will helm this project that centers around the task force M.A.S.K. and their battle against V.E.N.O.M.; it is rumored that M.A.S.K. will be part of Hasbro's Allspark Cinematic Universe.
Michael Zero
This sci-fi thriller centers on a man who must hunt down clones of himself who were originally created to help fight a war, but have instead turned on the system that created them.
Multiple Man
James Franco will start as the mutant (changeling, if you want to get specific) who can duplicate his body as many times as need be.
New Gods

Based on characters from Jack Kirby's "Fourth World Saga" from DC Comics, New Gods follows two warring alien planets, the inhabitants of whom arrive on earth in search of the key to the Anti-Life Equation.

Nightwatch

The Spider-Man ally will star in his own feature film, with Spike Lee reportedly interested in the directing role.

Nightwing
The once side-kick turned superhero stars in this action-thriller, directed by The LEGO Batman's Chris McKay.
Past Midnight
Keanu Reeves is rumored to star in the Netflix movie, which follows a

vigilante who was sentenced to life in prison after being captured by police while trying to stop a domestic terrorist act on New York City.

Pet Sematary
Jason Clarke will star in the adaptation of Stephen King's 1983 novel that centers on a boy who is ressurrected as a demon after his father takes his body to a pet cemetary built on an ancient burial ground.
Pinocchio
Disney is reimagining the 1940s classic to bring a live-action adaptation to the screen; Paddington director Paul King is slated to direct.
Queen & Country
Based on the Eisner Award winning comic book series of the same name, the film will follow a British Secret Intelligence Service operative, whose identity is compromised following an assassination.
Robocop
Original Robocop writer,

Ed Neumeier is signed on to pen what will be a direct sequel to the 1987 sci-fi classic.

ROM: Spaceknight
Ready Player One scribe Zak Penn will author the film adaptation of the toy turned comic book hero for Paramount and Hasbro.
Silver Surfer
Barrier author, Brian K. Vaughan is penning a standalone feature film for the oft-conflicted Marvel superhero of the same name.
Soulfire
The Scooter Braun and David Maisel team-up will also develop this Aspen Comics title, which takes place in a world devoid of magic, and follows a rag-tag group of heroes as they tried to reinstate magic in a hardened, cynical future.
Spawn
Creator Todd McFarlane wrote and will direct the adaptation of his Image Comics series of the same name, which follows the anithero Spawn, who was sent to Earth to deliver souls down to hell, and ends up the psuedo-protector of New York City.
The Batman
Solo film featuring Ben Affleck as the Dark Knight; plot may be based on comic story line 'Under the Red Hood.'
The Division
Based on the video game of the same name,

Jessica Chastain and Jake Gyllenhaal will star as trained agents searching for the cause of a deadly smallpox outbreak.

The Joker Origin Movie
Martin Scorsese will executive produce the Joker standalone film, which will exist outside the DC Extended Universe.
The Last Starfighter
Rogue One screenwriter Gary Whitta is planning to reboot the 1984 space-opera that centered a teen who mastered a video game developed to train pilots to fight in a space war.
The Tommyknockers
Adaptation of one of Stephen King's best-selling novels follows a town in Maine that falls under the incfluence of a dangerous gas and develops an alien-hive mentality.
Uncharted
Tom Holland is rumored to star as a young Nathan Drake in this origin movie of the video game hero.
Untitled Star Wars trilogy
The Last Jedi director, Rian Johson, is developing a new trilogy for the Star Wars franchise, unrelated to the Skywalker Saga.
Untitled Star Wars trilogy
Game of Thrones creators, David Benioff and D.B. Weiss, will write another new Star Wars trilogy, unrelated to the Skywalker Saga, and Rian Johnson's upcoming trilogy.
Villians
IT's Bill Skarsgard stars alongside Maika Monroe in the horror-thriller where two amateur criminals break into a house only to find a young girl chained up in the basement.
X-Force
Deadpool and Cable lead a black-ops group of ruthless mutants.

| | |
| --- | --- |
| Title | Synopsis |
| | Finn, Jake, and the other inhabitants of Ooo get into even more absurd adventures in the final season of the hit animated series. (Cartoon Network) |
| AMC's The Walking Dead | Based on the comic series of the same name, Rick Grimes and what remains of the survivors return to outlive the undead. (AMC) |
| Arrow | Based on DC's Green Arrow, this series stars Stephen Amell as the superhero and his alter-ego Oliver Queen. (The CW) |
| Ash vs Evil Dead | 30 years after the events of the original Evil Dead, a listless Ash (Bruce Campbell) has done his best to avoid responsibility and his past. However, when a deadite plague threatens to overrun the planet, he may be the only thing standing between life and total undead destruction. (Starz) |
| Attack on Titan | The massively popular anime's second season is set to be simulcast for American fans when Eren, Levi, Mikasa, and the rest of the Survey Corps return. (Crunchyroll / Funimation / Hulu / Adult Swim) |
| | Season 4, subtitled Avengers: Secret Wars will have a new generation of Earth's Mightiest Heroes emerge as they work to gather the old team from across dimensions. (Disney XD) |
| | Four brilliant, but socially awkward scientists attempt to navigate friendships, relationships, and life outside the labratory. (CBS) |
| | The story of Naruto continues with the next generations of ninja as Naruto's son Boruto starts his ninja training. (Hulu / Crunchyroll) |
| | It's time for a new Docter in the next season of the hit sci-fi series. (BBC America / BBC One) |
| | The cast of the mega-hit Dragon Ball series returns in the latest series based around the adventures of Goku, his friends, and his family. (Crunchyroll / Funimation / Adult Swim) |
| | This spin-off of the Walking Dead series follows Sean Cabrera (Cliff Curtis), a divorced teacher, and Nancy (Kim Dickens), a guidance counselor, as they try to survive in the city of Los Angeles. (AMC) |
| | Based on the DC superhero of the same name, this CW series follows a young Barry Allen (Grant Gustin) as he uses his newfound powers to protect Central City. (The CW) |
| | Based on author George R.R. Martin's hit novel series, the upcoming final season in 2019 will continue with more shocks, twists, and deaths across Westeros. (HBO) |
| Gotham | With the criminal underworld in upset, a new villain is poised to rise to the top and watch Gotham crumble. (FOX) |
| Guardians of the Galaxy Animated Series | The Guardians return for a new round of intergalactic adventures in this animated series based on the comic and budding film franchise. (Disney XD) |
| Inhumans | After a military coup, the Inhuman Royal Family escapes to Hawaii where they fight to protects themselves and the planet. (ABC) |
| Iron Fist | Based on the Marvel character of the same name, Iron Fist develops incredible martial arts skills and the ability to call on a mystical force following a traumatic plane crash. (Netflix) |
| iZombie | Loosely-based on the Vertigo comic of the same name, this series follows a young medical student named Olivia Moore (Rose McIver) who begins working in a coroner's office to satiate her hunger for human flesh after becoming a partial zombie. However, her condition does come with the handy side-effect of being able to see the memories of the brains she consumes. (The CW) |
| Jessica Jones | Part of Marvel and Netflix's on-going television programming collaboration, the second season follows Jessica Jones (Krysten Ritter), a former superhero turned private investigator. (Netflix) |
| Justice League Action | The heroes of DC Comics return to animation with an all new series featuring Superman, Wonder Woman, Batman and other members of the Justice League. (Cartoon Network, CITV) |
| Legends of Tomorrow | A spin off from The CW series Arrow and The Flash, this ensemble show focuses on lesser known DC Heroes as Rip Hunter travels back in time to bring together a team to stop Vandal Savage from destroying the world. (The CW) |
| Legion | A drama following David Haller, a schizophrenic who may just be the most powerful mutant alive if he doesn't lose his mind first. (FX) |
| Lucifer | Dissatisfied with his reign as the Lord of Hell, Lucifer Morningstar (Tom Ellis) decides to hightail it to Los Angeles and offer his aid to the LAPD and run a nightclub on the side. (FOX) |
| Marvel's Agents of S.H.I.E.L.D. | Phil Coulson (Clark Gregg) leads an elite team of law-enforcement agents as they investigate superhero related strange occurrences and try to contain the Inhuman menace. (ABC) |
| Marvel's Daredevil | Based on the Marvel character of the same name, this new Netflix-exclusive series follows Matt Murdock (Charlie Cox) as he practices law by day and lays down the law as the superhero Daredevil by night. (Netflix) |
| Marvel's Luke Cage | The follow-up series to Daredevil and Jessica Jones, Mike Colter is bringing the newest super powered hero to Netflix. (Netflix) |
| Marvel's Spiderman | Season 4 of the series sees Spider-Man becoming a full-fledged member of the Avengers, and take on his greatest enemies in the Sinister 6. (Disney XD) |
| Miraculous | Ladybug and Cat Noir return in the hit animated superhero show. (Nickelodeon) |
| My Little Pony: Friendship Is Magic | The ponies continue their adventures in Equestria in the next season of this hit animated series. (Discovery Family / AFN) |
| Outcast | Based on the Skybound/Image comic of the same name from Robert Kirkman and Paul Azaceta, the dark series follows a young man who is plagued by demonic possessions and struggles to protect those he loves most; Season 2 is set to premiere on July 20 at 10pm. (Cinemax) |
| Power Rangers Ninja Steel | The latest iteration of the long running Power Ranger series pits the Rangers against the evil Galvanax in a battle for the Spirit Crystal. (Nickelodeon) |
| Preacher | Based on the Vertigo series, Jessie Custer is small town preacher who merges with a heavenly being and a then embarks on a journey to literally find God, along with his ex-girlfriend Tulip and a vampire named Cassidy. (AMC) |
| Riverdale | A Twin Peaks style drama featuring the characters of Archie Comics comes to The CW. (The CW) |
| Runaways | Based on the Marvel comic series, a group of teens discover their parents are actually supervillians, and runaway from home to fight them using their own superpowers. (Hulu) |
| Sonic Boom | Sonic, Knuckles, Tails, and Amy return for this all-new animated adventure. Fans can expect to see many familiar faces and new friends along the way. (Cartoon Network) |
| Sherlock | Benedict Cumberbatch returns as the Worlds' Greatest Detective in the hit BBC series. (PBS / BBC One) |
| Star Trek: Discovery | Just in time for the franchise's 50th anniversary, Star Trek will return to the small screen in a new series produced by Alex Kurtzman. (CBS) |
| Star Wars: Forces of Destiny | A series of animated shorts that explain how choices, both big and small, shape the destiny of the beloved characters in their fight for light over dark. (Disney's YouTube Channel) |
| Star Wars Rebels | Set five years before the events of Episode IV, this 3D animated series follows a group of rebels as they traverse space on a freighter starship called the Ghost. (Disney XD) |
| | Steven Universe is the youngest member of the Crystal Gems—a super powered team of warriors that protect the world from evil. When not saving the day, he and the other gems (Garnet, Amethyst, and Pearl) get into adventures in hometown headquarters, Beach City. (Cartoon Network) |
| | After escaping the destruction of Krypton, a young Kara Zor-El (Melissa Benoist) escapes to Earth where she is taken in by a foster family and must keep her superpowers hidden. But after growing up and moving to National City, Kara soon realizes she'll need those very powers to help protect her new home. (The CW) |
| | This animated series focuses on the Titans during their days-off from saving the world as they try to navigate being super-powered teenagers. (Cartoon Network) |
| | Daredevil, Jessica Jones, Luke Cage, and Iron Fist team up to form a supergroup in order to protect New York City. (Netflix) |
| | A normal suburban family is forever changed when they discover their children have developed super powers. (FOX) |
| | The cult classic character returns to live action with a pilot order from Amazon, starring Peter Serafinowicz, Jackie Earle Haley, and more. (Amazon Video) |
| Voltron: Legendary Defender | The mighty warior Voltron returns after 10,000 years to protect the universe from evil in the Netflix incarnation of the series from Dreamworks. (Netflix) |

| | | |
| --- | --- | --- |
| Title | Release Date | Synopsis |
| Devilman Crybaby | January 5, 2018 | Based on the manga series Devilman, Devilman Crybaby follows an overachieving high school student who fuses with a demon in order to protect the world from being overrun by demons. (Netflix) |
| Philip K. Dick's Electric Dreams | January 12, 2018 | A sci-fi anthology series based on the short stories of Philip Dick. (Amazon Video) |
| Black Lightning | January 16, 2018 | Based on the DC Comics character of the same name, Black Lightning is forced to reestablish his superhero persona in order to fight rising corruption and the local gang, One Hundred. (The CW) |
| The New Legends of Monkey | January 28, 2018 | Reboot of the 1980s Japanese fantasy series follows a teenage girl and a trio of fallen gods as they attempt to restore peace to their world. (Netflix) / (ABC Me) |
| Altered Carbon | Febraury 2, 2018 | Set in a future where human consciousness and memories are saved and transferred into a synthetic body, allowing an humans to survive physical death. (Netflix) |
| Final Space | February 26, 2018 | Conan O'Brien produces this animated series that follows an astronaut and his alien friend as they search for the end of the universe. (TBS) |
| Krpyton | March 21, 2018 | Superman prequel series follows the Man of Steel's grandfather as he seeks to redeem his family's honor and save Krypton from chaos. (SYFY) |
| Constantine | March 24, 2018 | Animated series based on the DC Comics hero, John Constantine, who attempts to save souls and fight demons using his knowledge of the dark arts. (CW Seed) |
| Siren | March 29, 2018 | A coastal town once said to be home to mermaids is visited by a mysterious girl who proves that these creatures may be more than just a myth, and not be as friendly as legends say. (Freeform) |
| The Crossing | April 2, 2018 | ABC Studios brings a story about a group of refugees from a war-torn country fleeing a war that is yet to happen. (ABC) |
| Lost in Space | April 13, 2018 | This reboot of the 1965 classic of the same name takes a more modern approach to the Robinson family as they navigate the hostilities of space. (Netflix) |
| Cloak and Dagger | June 7, 2018 | Based on the Marvel characters of the same name, Cloak and Dagger follows two teens from different backgrounds as they develop superpowers that inexplicably link them to one another. (Freeform) |
| Rise of the TMNT | September 2018 | A reimagining of the classic crime-fighting reptiles features an African-American April O'Neil, and places Raphael as the leader of the group. (Nickelodeon) |
| Disenchantment | TBA 2018 | From the creator of The Simpsons and Futurama, comes an adult, animated comedy about a medieval fantasy world. (Netflix) |
| Galaxy Quest | TBA 2018 | In this series reboot of the classic sci-fi movie, writer/producer Paul Scheer seeks to bring a fresh, modern perspective to what it means to be a sci-fi star. (Amazon Video) |
| Hilda | TBA 2018 | Based on Luke Pearson's popular graphic novels, Hilda follows the adventures of its titular character as she explores the magical world of elves, giants, and more dangerous and mysterious creatures. (Netflix) |
| Maniac | TBA 2018 | Two patients of a mental hospital dream up a fantasy world complete with trolls, elves, and fairies. (Netflix) |
| Marvel Rising: Secret Warriors | TBA 2018 | A series of animated digital shorts follows the adventures of Quake, Ghost-Spider, Ms. Marvel, Squirrel Girl, and Lockjaw. |
| Mega Man | TBA 2018 | The classic Capcom game brings its storyline to a new animated series. (Cartoon Network) |
| Rise of the TMNT | TBA 2018 | A reimagining of the crime-fighting reptiles features a beefed-up Raphael as the leader of the pack, and a younger, African American April O'Neil. (Nickelodeon) |
| The First | TBA 2018 | Sean Penn stars in this series that follows the first group of astronauts to explore and colonize on Mars. (Hulu) |
| The Passage | TBA 2018 | Based on Justin Cronin's post-apocalyptic book of the same name, the series follows a group of death row inmates that were accidentally turned into vampires. (FOX) |
| The Umbrella Academy | TBA 2018 | Based on Gerard Way's popular graphic novels of the same name, Ellen Paige stars as the only member of her dysfunctional family that doesn't have superpowers. (Netflix) |
| Titans | TBA 2018 | Live-action series based on the Teen Titans, set to premiere on DC Comics direct-to-consumer digital service. (unnamed DC Comics digital service) |

| | |
| --- | --- |
| Working Title | Synopsis |
| Cursed | Based on the Frank Miller and Tom Wheeler book of the same name, Cursed is a reimaging of the tale of King Arthur, told through the eyes of Nimue, the heroine destined to become the most powerful Lady of the Lake. |
| Earth's Mightiest Show | Weekly show depicting how the Marvel Universe has affected fandom and culture at home and abroad. |
| Locke and Key | Adaptation of IDW Publishing's comic that centers on three siblings who move back to their ancestral home following the brutual murder of their father, only to find the house is also home to a set of keys that give them magical powers, and a demon that is after those keys. |
| Marvel's Eat the Universe | Chef Justin Warner will host a cooking show that celebrates pop culture influencers, dishes inspired by Marvel's comic book history, and anything in between. |
| Metropolis | Set in a pre-Superman Metropolis, the series will follow Lois Lane and Lex Luthor as they investigate the darkness lurking behind the City of Tomorrow. |
| Moon Girl and Devil Dinosaur | Laurence Fishburne will executive produce the animated adaption of the brilliant 4th grader who can switch bodies with her dino pal. (Disney) |
| New Warriors | Marvel's first live-action comedy follows six young people with powers who strive to make a difference in the world, despite not quite being categorized as "superheroes." |
| Roche Limit | Based on the image series of the same name, the series follows a crime-infested colony situated on the cusp of a mysterious energy anomaly. (SYFY) |
| Rocketeer | Animated adaptation of the late Dave Stevens' comic positions the Rocketeer as a mantle passed down from person to person, landing, in this series, with a young girl named Kit. (Disney Junior) |
| Sabrina the Teenage Witch | Adaption of Archie Comics' The Chilling Adventures of Sabrina will focus on the occult, as Sabrina tries to navigate the darker forces of her half-witch, half-mortal world. (Netflix) |
| Sword Art Online | Live-action adaptation of the anime series that focuses on a group of kids psrticipating in virtual reality MMORGP. (Netflix) |
| The Boys | Based on Garth Ennis' comic series, The Boys takes place in a world where superheroes embrace the dark side of their fame. (Amazon) |
| The Continental | Keanu Reeves is attached to the John Wick spin-off series, which will focus on the inner workings of the assassin safe-haven, The Continental Hotel. (Starz) |
| Velvet | Based on the Image Comics graphic novel of the same name, Velvet follows a female spy, for which the sereis is named, as she sets out bring light to a web lies. (Paramount Network) |
| Watchmen | HBO tackles the acclaimed graphic novel series from DC, standing independently from all other previous adaptions of the graphic novel. (HBO) |
| Y: The Last Man | Adaptation of Brian K. Vaughan's beloved comic book series of the same name focuses on Yorick, the last man on Earth following a apocalyptic event that wipes out every male mammal on Earth. (FX) |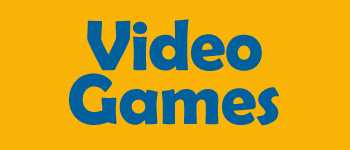 Title

Release Date

Synopsis

January 23, 2018

The fourth part of the episodic Batman game series pits players against a burgeoning pact between Harley Quinn, Bane, and Mr. Freeze.

January 26, 2018

The latest edition to the DBZ franchise, this team based fighter challenges players to use the best combinations of players to fight to the top.

January 26, 2018

Capcom attempts to bring the Japanese handheld favorite to the Western mainstream.

January 30, 2018

This mix between a fighter game and an action role-playing game allows players to pick from 20 legendary Final Fantasy characters and duke it out.

February 6, 2018

This remake of the popular 2005 game takes players across large worlds to fight massive enemies.

February 15, 2018

A 3D remaster brings modern graphics and intuitive controls to this classic RPG fantasy adventure.

February 13, 2018

Open-world RPG that sends the player on an adventure through the Holy Roman Empire.

February 27, 2018

The newest update for the MMORPG populates Tamriel with new and old enemies bent on bringing destruction to the land.

March 16, 2018
In this Nintendo Switch exclusive, Kirby aims to turn enemies into allies.
March 20, 2018

The second installment in the video game adaption focuses on season 2 of the anime, and builds on the planning, fighting, and socializing features present in the first game.

March 20, 2018
Multiplayer pirate-themed game sets players a sail on the open seas to embark on quests, engage in combat with other crews, and rack up as much loot as they can.

March 23, 2018

Opportunites for combat and exploration abound as players seek to recalim their kingdom.

March 23, 2018

The beloved Pokemon turned sleuth is out to help his friend find his missing father.

March 27, 2018

Renewed emphasis on close quarters combat and customizable characters underscore the newest title in the Far Cry series.

Bloodstained: Ritual of the Night

March 2018

Former Castlevania producer Koji Igarashi is bringing his "Metroidvania" style game to PC and consoles.

April 10, 2018

This gothic RPG challenges the hero and his companions to fight monsters and foes, as well as encroaching mental anguish.

April 20, 2018

A soft reboot of the franchise, God of War follows the story of Kratos along with his son Atreus. Together they must battle through monsters of Norse mythology.

April, 24, 2018

Help Jake and Finn save the land of Ooo after they accidentally flooded it using an

Enchiridion!

Harry Potter: Hogwarts Mystery

April 25, 2019

This mobile game gives players the opportunity to attend Hogwarts and learn new magical skills from beloved professors such as Dumbledore and Hagrid.

May 3, 2018

Spin-off of the popular strategy game drop players into a time period where Gaelic, Anglo-Saxon, and Viking factions are fighting for control of the British Isles.

May 18 2018

Originally created as a My Little Pony fan game, Lauren Faust stepped in after a cease and desist notice to bring this pony fighting game back.

May 22, 2018

The sequel to the surprisingly popular, open-world zombie apocalypse game offers players three times as much map space to explore, and more developed missions.

Harvest Moon: Light of Hope

May 29, 2018

The classic farming RPG challenges players to save a small harbor town that is destroyed following a sotrm.

May 2018

An expansion pass which adds two new Orc tribes and two new story lines to the Middle-earth: Shadow of War world.

Lego The Incredibles

June 15, 2018

The Incredibles take center stage as the iconic toy-turned-videogame, released the same day as Incredibles 2.

June 30, 2018

An occult journalist is gifted a Pandora's box (of sorts...) by a beautiful and mysterious girl and uses it to investiage the mysteries of Japan.

June 2018

Players give it their best shot at running a dinosaur theme park... hopefully it goes better than in the movies.

September 7, 2018

Insomniac promises integrated game play and opportunities to play as both Spider-Man and Peter Parker in the newest installment of the Marvel favorite.

Shadow of the Tomb Raider

September 14, 2018

The newest installment of the action-adventure video game that features the conquests of Lara Croft.

Spyro Reignited Trilogy

September 21, 2018

A remastered version of the Spyro game series features over 100 levels, improved visuals, updated controls, and an enhanced reward system.

September 22, 2018

The seventh expansion pack in the MMORPG renews the focus on the conflict between the Horde and the Alliance.

Call of Duty: Black Ops 4

October 12, 2018

Treyarch Studios in once again in charge of development for the beloved first person shooter franchise.

October 26, 2018

This Western themed action game sequel follows the story of outlaw Arthur Morgan another member of the dangerous Dutch van der Linde gang.

December 31, 2018

The beloved fighting game gains a new addition. Soul Caliber VI takes place during the 16th century and revisits the events of the first game.

December 2018

The newest installment in the Yoshi series allows players to interact with the traditionally static background of gameplay levels.

Q2 2018

The newest installment in the popular series will feature over-the-top action in an (almost) entirely destructible environment.

Q2 2018

A reimagining the classic 16-bit video games drops players into a mystical adventure-puzzle game.

Q2 2018

Final Fantasy XV hero, Prince Noctis, is added to the roster of available fighters in this combat classic.
Q2 2018
Set in 1960s England, in a town where the inhabitants are hooked on a joy-inducing drug, players must use force and conformity to battle their way out of this not-so-normal town.

Q3/Q4 2018

Revival of the beloved open-world adventure game, brought to life by a Kickstarter campaign.

Q4 2018

A shared world sci-fi shooter - EA's answer to Destiny.

Q4 2018

A co-op first person shooter that introduces four new characters and an all new storyline to The Walking Dead universe.

TBA 2018

The latest iteration of the popular combat flight simulator comes to gamers sometime in 2018.

Dragon Quest: Echoes of an Elusive Age

TBA 2018

This JRPG, set to launch in North America later this year, follows a legendary hero reincarnated as a 16-year-old girl tasked with slaying monsters and saving the world.

Dying Light: Bad Blood

TBA 2018

Post-apocalyptic battle royale game pits players against one another and the environment as they strive to collect blood samples and come out on top.

Fable: The Wolf Among Us - Season 2

TBA 2018

Highly anticipated follow-up to the comic book-based video game where players take up the identify of Bigby Wolf and investigate a murder.

TBA 2018

The long awaited third installment in the best-selling Kingdom Hearts franchise.

TBA 2018

The eleventh installment in Capcom's robot-boy saga.

One Piece: World Seeker

TBA 2018

Open world action-adventure game based on the manga One Piece that centers on a pirate boy who sets off the find the world's greatest treasure known as "One Piece."

The Walking Dead: The Final Season

TBA 2018

The final chapter of Telltale's post-apocalyptic choose-your-own-adventure game brings players to the conclusion of Clementine's adventures in a zombie-filled world.

TBA 2018

First person space simulator challenges players to explore planets, moons, and alien structures inside a solar system trapped in an endless time loop.

TBA 2019

The cult classic game from Double Fine is finally getting a sequel thanks to a crowd funding drive, as players will once again take control of Raz and his friends.
Have suggestions for the POP List Release Calendar? Contact us and let us know!