Kids Comics: Sci-Fu, Star Wars, and Stretch Armstrong
Nov 11, 2017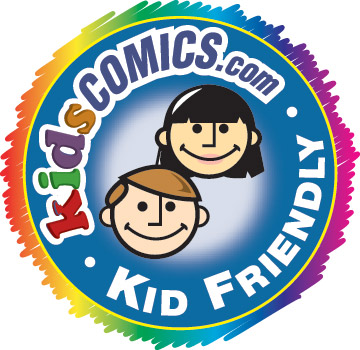 by Andrea Purcell
The PREVIEWS catalog is full of great comics for young readers, and November's Kids Comics column is full of fun kid friendly comics. This month master the art of Sci-Fu, travel the galaxy with Cosmo, go on a date with the DC Super Hero Girls, and more!
Every month we pick a few titles out of the PREVIEWS catalog that any comic reader will love, no matter their age. Whether these stories are for a young reader new to comics, or a great all-ages story perfect for you, these stories make a great addition to any bookshelf. Look below to see the titles that will soon arrive at your local comic book shop along with many more great comics and toys, and be sure to pre-order your favorites!
---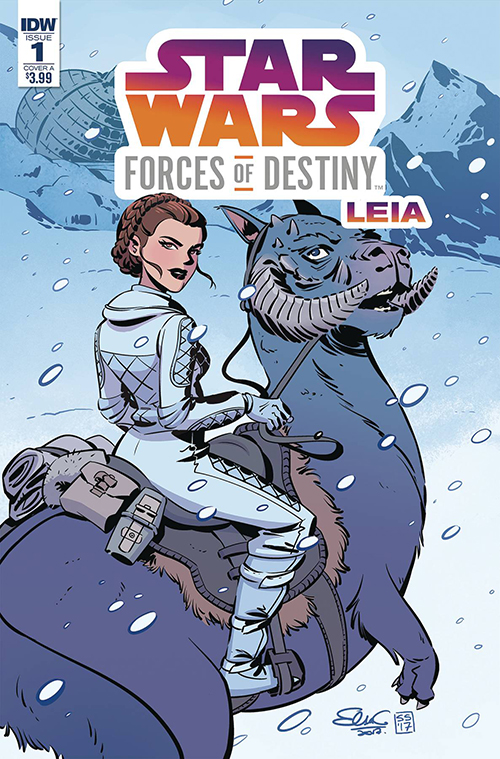 Star Wars: Forces of Destiny Leia
IDW Publishing is teaming up with Star Wars to expand on the stories in a galaxy far, far away with Star Wars Adventures: Forces of Destiny. Starting with Star Wars Adventures: Forces of Destiny Leia (NOV170406), these self-contained issues will continue the tales of characters that have already been showcased in the YouTube series Forces of Destiny. With other popular Star Wars heroines like Rey, Hera, Aksoka, Padme, and even Rose and Paige from the upcoming Last Jedi film this comic series has something to please every Star Wars fan.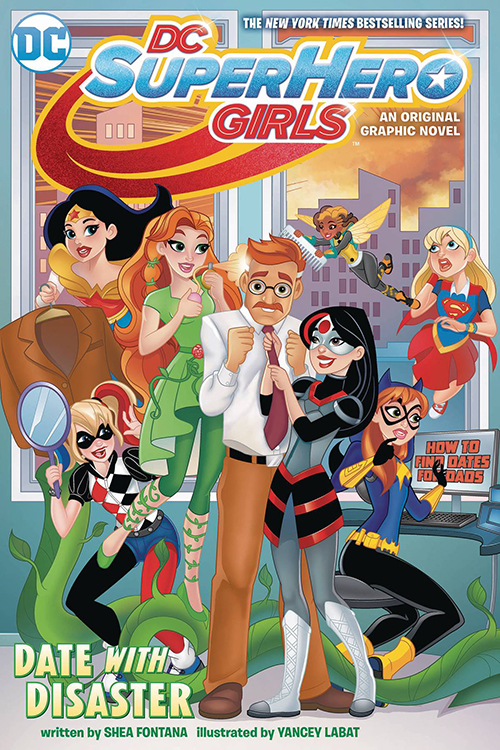 DC Super Hero Girls Date with Disaster
Batgirl gets to take the staring role in the latest graphic novel in the super successful DC Super Hero Girls series, DC Super Hero Girls Date with Disaster (NOV170216). Batgirl and Lois Lane are trying to discover what caused a mysterious explosion at S.T.A.R. Labs when suddenly they see the most horrific and unexpected thing – Batgirl's dad, Commissioner Gordan, is out on a date! As the girls try to convince Batgirl that the world isn't ending, they discover that there may be a hidden link between the mysterious explosion and Commissioner Gordan's dating life.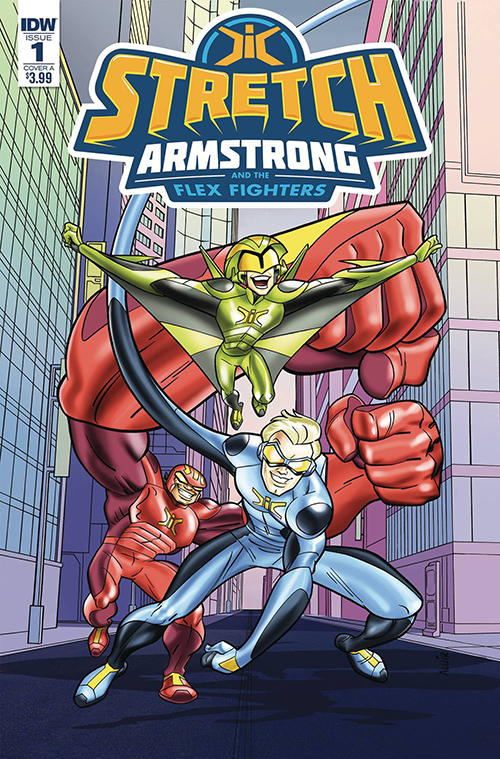 Stretch Armstrong anf the Flex Fighters #1
The classic elastic action figure is back in a comic series based on the all-new Netflix show in IDW Publishing's Stretch Armstrong and the Flex Fighters #1 (NOV170462). Stretch, along with his partners Omni-Mass and Wingspan are trying to juggle high school by day and crime fighting by night. When a new monster named The Mantoid starts a destructive rampage across Charter City, these superpowered teens must decide if this creature is truly the threat everyone believes it to be.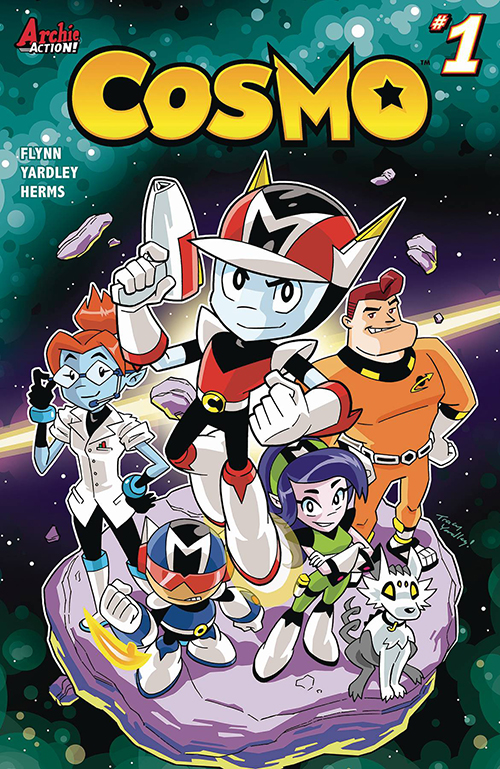 Cosmo #1
It's a blast from the past as Archie Comics brings back a classic Golden Age character in the all new and re-imagined series from Ian Flynn and Tracy Yardley, Cosmo #1 (NOV171231). This all new take on the classic space ace is perfect for new fans looking for an out of this world adventure as Cosmo encounters their most unique specimen yet – a human! Cosmo and his Martian crew are in for adventure and danger as they deal with this unknown creature, let's hope they're ready!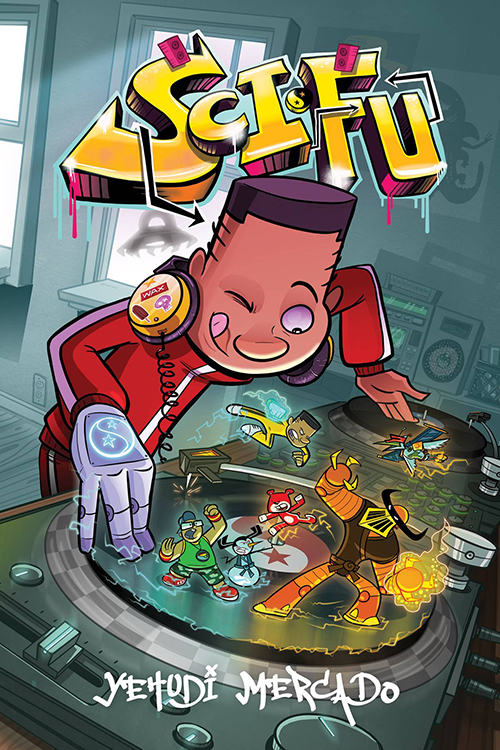 Sci-Fu GN
Oni Press is bringing hip-hop, sci-fi, and kung-fu together for a mash up like no other in Yehudi Mercado's new graphic novel Sci-Fu (NOV171791). Travel back to 1980's Brooklyn as Wax, a young mix-master and DJ in training, scratches the perfect beat and accidentally summons a UFO! Wax, along with his family, best friend, and current crush, are transported to the robot dominated planet of Discopia. Their only chance for escape is the intergalactic musical martial art of Sci-Fu, and if they can master Sci-Fu they can save the Earth.
These are just a few of the cool Kids Comics you can pre-order from the November PREVIEWS!
Look for the Kids Comics icon throughout the catalog and make sure to visit KidsComics.com to see the all-ages titles coming out this week!