Great Gifts For Star Wars Fans
Nov 09, 2017
What does the holiday season and Star Wars have in common? Well, they're both annual events! And with Star Wars: The Last Jedi hitting theaters this December, now is the time to start thinking about which gift is ideal for the Star Wars fan(s) in your life.

Below are five great gifts for your favorite Jedi or Sith (no judgment) -- all available now at your local comic shop!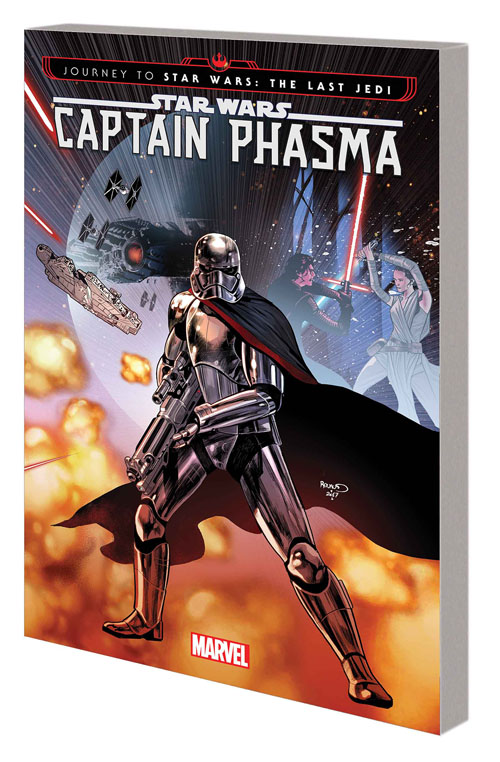 Journey To Star Wars: The Last Jedi - Captain Phasma
AUG171050
SRP: $16.99
As the excitement ramps up for December's Star Wars Episode VIII The Last Jedi, journey back to the final moments of Star Wars Episode VII The Force Awakens and the destruction of Starkiller Base to learn the fate of one of the film's fan-favorite characters: Captain Phasma! Captured by the Resistance and thrown into a garbage masher, Phasma must escape a doomed world - and plot her revenge! Follow the chrome-adorned warrior from the site of the First Order's biggest defeat to the doorstep of this holiday season's biggest blockbuster! Written by Kelly Thompson (HAWKEYE, STAR WARS ANNUAL) and drawn by Marco Checchetto (STAR WARS: SHATTERED EMPIRE, STAR WARS: SCREAMING CITADEL), Captain Phasma will recondition you to love the First Order! Collecting JOURNEY TO STAR WARS: THE LAST JEDI - CAPTAIN PHASMA #1-4. Look for it in comic shops on November 15th.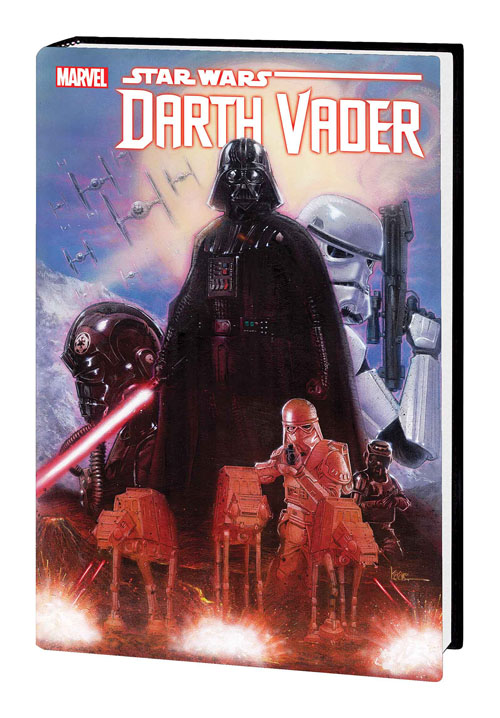 Star Wars: Darth Vader By Gillen And Larroca Omnibus
MAR171128
SRP: $100.00
One of the greatest antagonists in all of fiction rises again! Fresh from a stinging defeat at the hands of the Rebel Alliance, Darth Vader must reassert the Empire's iron grip on the galaxy. But will his personal desire for vengeance against the young Jedi who destroyed the Death Star distract from Vader's duty to the Emperor? As a fateful quest begins, the Dark Lord of the Sith will face new threats to his power. And as other villains old and new play their part - from Boba Fett and Jabba the Hutt to diabolical debutant Aphra and the killer droids Triple-Zero and BeeTee-One - will Vader's imperial march continue, or will his schemes prove his undoing? Collecting DARTH VADER #1-25 and ANNUAL #1, STAR WARS: VADER DOWN and STAR WARS (2015) #13-14.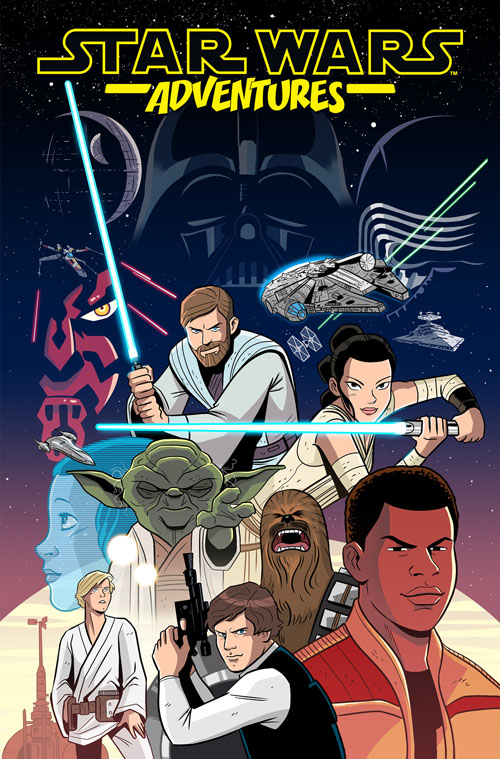 Star Wars Adventures, Vol. 1
AUG170383
SRP: $9.99
Brand-new Star Wars comic book stories for readers of all-ages! These new adventures make this sprawling universe more accessible than ever. Travel to a galaxy far, far away in the first volume of an all-new series as a rotating cast of characters (and creators!) journey through Star Wars history! Stories range from before the events of the first film all the way up to Episode VIII: The Last Jedi, in theaters December 2017. Characters major and minor, classic and new, expand the world of Star Wars into new territory, telling larger-than-life stories that encapsulate the breadth of the galactic struggle between good and evil for a new generation of fans. Star Wars Adventures will appeal to Jedi everywhere, Master and Padawan alike!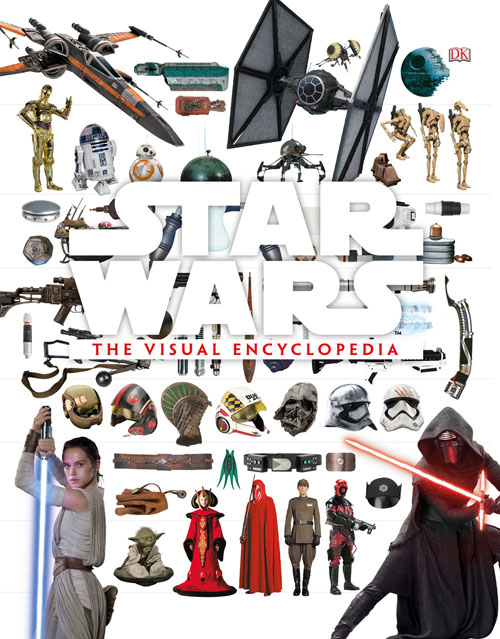 Star Wars: The Visual Encyclopedia
JAN172334
SRP: $30.00
With a galaxy of information on every page, Star Wars Visual Encyclopedia is the perfect illustrated guide to everything Star Wars. The saga in more than 3000 characters, vehicles, droids, and objects. This beautiful visual tour of the Star Wars universe includes gallery upon gallery of stunning images and fascinating facts. The object-themed spreads focus down onto hundreds of topics, from Star Wars fashion and food, to vehicles and creatures. Explore a range of droids, from medical to spy droid, or discover the different snacks you can eat in the Star Wars universe.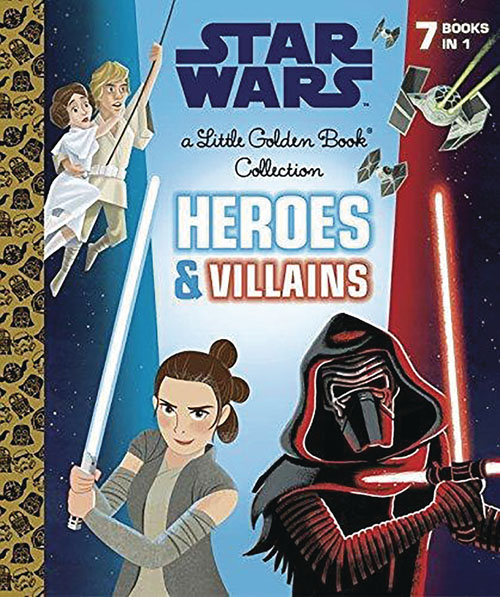 Star Wars: A Little Golden Book Collection - Heroes And Villians
JUL172479
SRP: $12.99
Learn all about the heroes and villains of Star Wars in this collection of seven Little Golden Books-in one deluxe volume! The Star Wars: I Am a . . . Little Golden Book Collection includes I Am a Jedi, I Am a Droid, I Am a Pilot, I Am a Princess, I Am a Sith, I Am a Hero, and I Am a Stormtrooper in one hardcover volume. Featuring stunning retro illustrations, this collection is perfect for Star Wars - and Little Golden Book - fans of all ages.
See more gift ideas in the PREVIEWS Gift Guide!