Great Gifts For $25 Or Less At Comic Shops
Nov 09, 2017
There are many great holiday gifts you can get at your local comic shop that won't break your budget and will really make the comic book fan in your life happy. So if you are holiday shopping consider these items below, priced at $25 or less and available now at comic shops!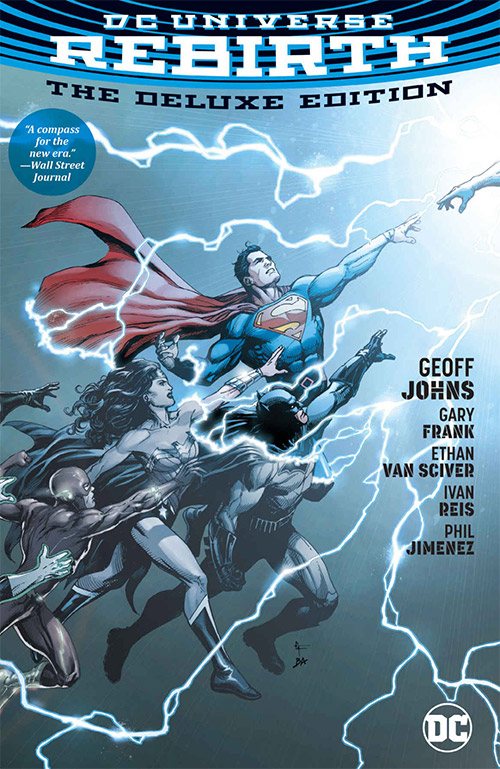 DC Universe: Rebirth Deluxe Edition
AUG160316
SRP: $17.99
The epic story that set the stage for DC: REBIRTH is back in a new, hardcover edition that includes behind the scenes extras and character sketches of the heroes of the new DC Universe!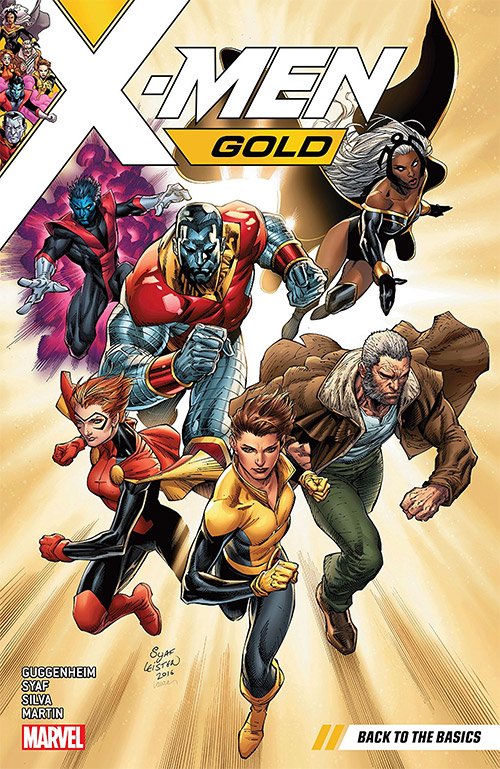 X-Men Gold, Vol. 1: Back To Basics
MAY170943
SRP: $15.99
In the wake of war with the Inhumans, the X-Men are at a crossroads. Where do they go from here? Luckily, one beloved X-Man has the answer! Xavier's dream comes full circle as Kitty Pryde returns to lead the team into a golden future! Storm, Colossus, Nightcrawler, Rachel Grey and Old Man Logan renew their mission to protect a world that hates and fears them as the next chapter in the saga of the X-Men begins! But a revamped Brotherhood of Evil Mutants isn't far behind - and when their rampage through New York City begins, some surprisingly familiar faces will be among their ranks! Who has turned their backs on the X-Men...and why? Collecting X-MEN GOLD (2017) #1-6.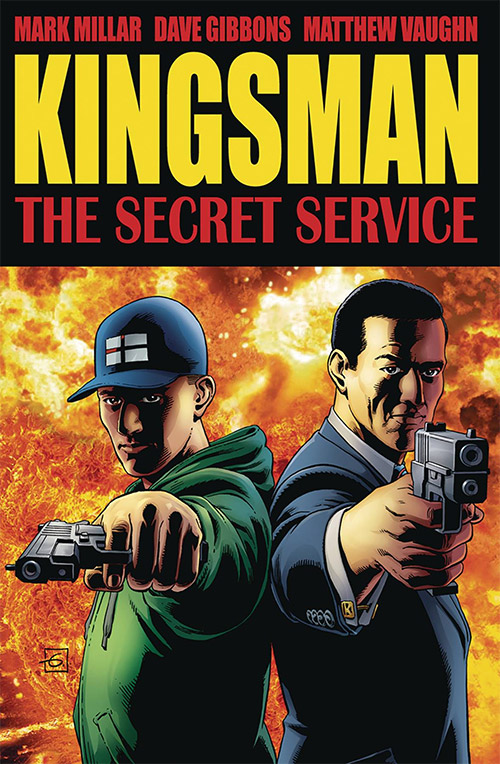 Kingsman: The Secret Service
JUL170693
SRP: $16.99
KINGSMAN: THE SECRET SERVICE is the critically acclaimed comic book series by Kick-Ass writer MARK MILLAR and Watchmen's DAVE GIBBONS. Now a Hollywood blockbuster starring Colin Firth and Taron Egerton, and directed by MATTHEW VAUGHN, KINGSMAN reinvents the spy genre for the 21st century. The story follows a British secret agent who takes his wayward nephew under his wing and trains him to become a gentleman spy. Together, they uncover a plot that links kidnapped celebrities with a plot to eradicate 90 percent of the human race! This 2017 edition comes with a limited edition FOX MOVIE COVER and a brand-new cover by DAVE GIBBONS, revealed in August.
Collects THE SECRET SERVICE #1-6.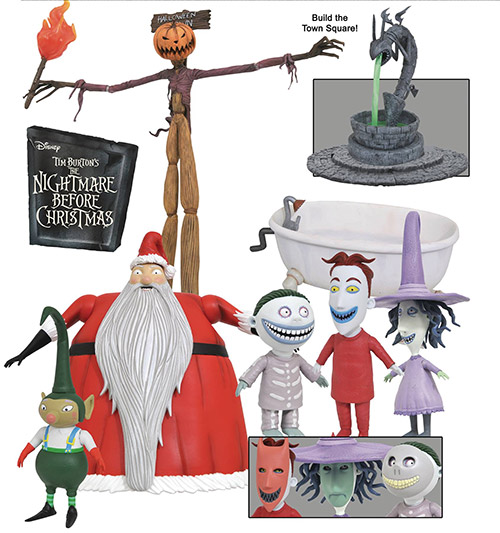 The Nightmare Before Christmas Select Series 3 Action Figures
OCT172368
SRP: $24.99 Each
A Diamond Select Toys Release! Tim Burton's The Nightmare Before Christmas is the gift that keeps on giving! Three new figure sets are coming your way for Halloween, including the Pumpkin King, Santa Claus, and Lock, Shock and Barrel, each sculpted in an approximately 7-inch scale with character-appropriate articulation. Plus, each figure set includes an exclusive figure or diorama piece - Lock, Shock and Barrel come with their walking bathtub, Santa Claus comes with an Elf and part of the town square, and the Pumpkin King comes with part of the central fountain! Sculpted by Dave Cortes!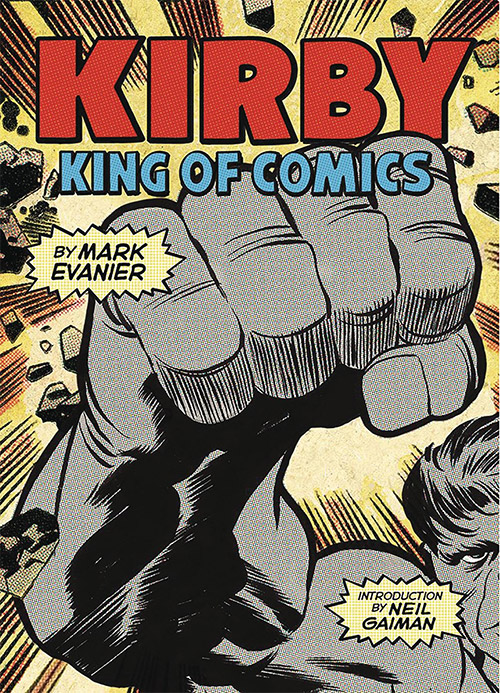 Kirby: King of Comics Anniversary Edition
MAY172122
SRP: $24.99

Revised and expanded! Jack Kirby created or co-created some of comic books' most popular super heroes, including Captain America, The X-Men, The Hulk, The Fantastic Four, The Mighty Thor, Darkseid, and The New Gods. More significantly, he created much of the visual language for fantasy and adventure comics. Almost everything that was different about comic books began in the 1940s on the drawing table of Jack Kirby. This is his story by one who knew him well - Mark Evanier. First issued in 2008, Kirby: King of Comics was the first overview of the legendary comic book creator's career. It is now available in a smaller, more affordable package, revised and expanded for Kirby's centennial.


See more gift ideas in the PREVIEWS Gift Guide!