Cast A Spell With The New Doctor Strange PREVIEWS Exclusive Figure
Oct 14, 2017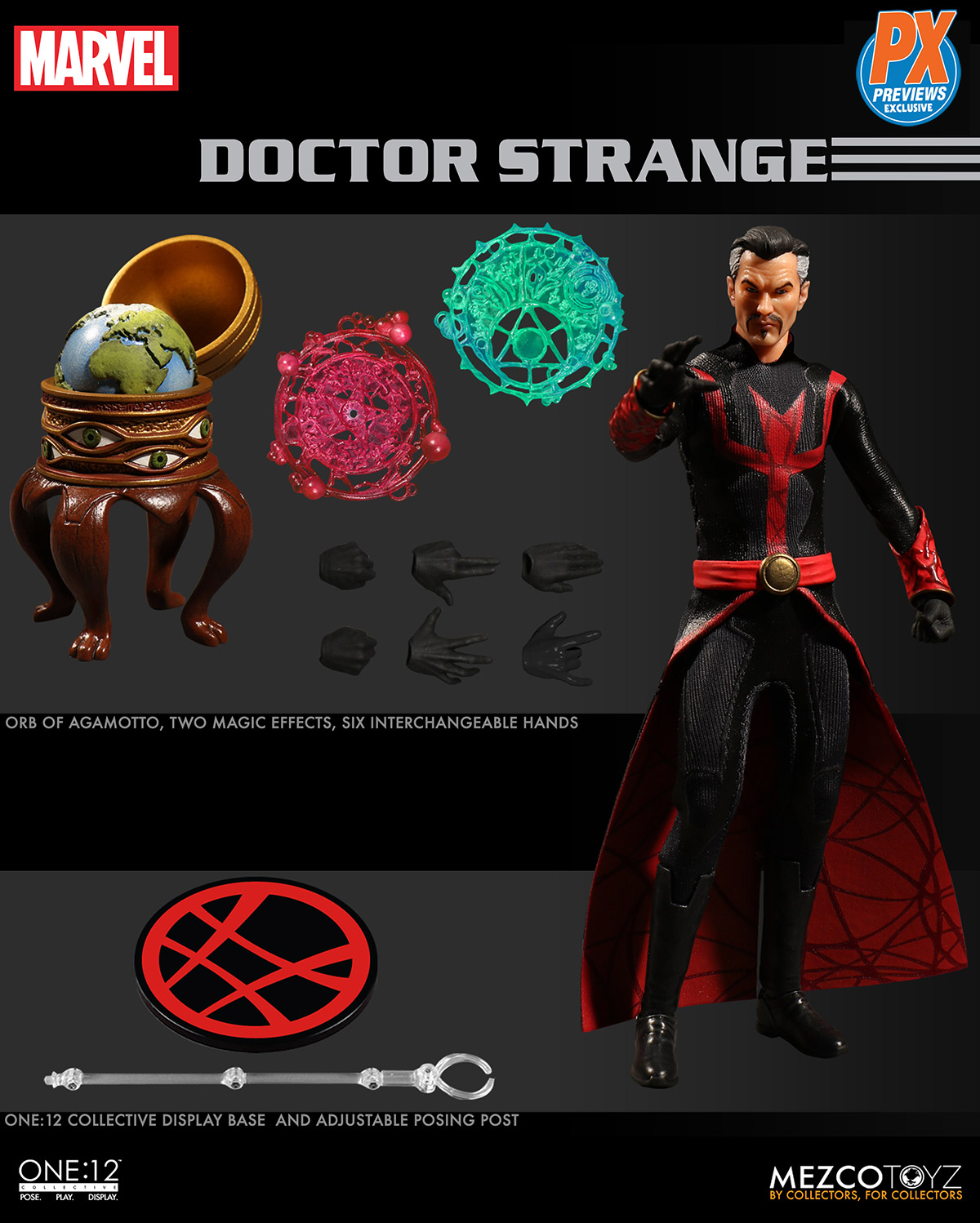 ONE-12 COLLECTIVE MARVEL PX DEFENDERS DOCTOR STRANGE AF
Item Code: AUG178702
SRP: $85.00
Dr. Stephen Strange, MD was once a prominent but egotistical surgeon. Following a tragic automobile accident, he searched the world for a way to heal his badly damaged hands. After becoming a student of the Ancient One, Strange not only mastered the martial arts but the mystical arts as well. He now serves as Sorcerer Supreme and from his base in the Sanctum Sanctorum he guards the world from mystical and magical threats.
Doctor Strange joins Mezco's One:12 Collective with a comprehensively detailed outfit and unique character specific accessories.
Don't miss out on this PREVIEWS Exclusive figure! Preorder now at your local comic shop!