PREVIEWS Plus for Orders Due Monday, April 24
Apr 18, 2017

The following items in this week's PREVIEWS Plus are now available to order from your local retailer by Monday, April 24. NOTE: All product & shipping information in PREVIEWS Plus are subject to change without notice. Check with your retailer for more information.
Click here for PREVIEWS Plus Archives.
Featured This Week
X-MEN GOLD #4
MARQUEZ VARIANT
(JAN178988, $3.99)
GHOSTBUSTERS 101 #1
2ND PTG.
(FEB178590, $3.99)
HEATHEN #2
2ND PTG.
(FEB178921, $3.99)
IAN LIVINGSTONE'S
FREEWAY FIGHTER #1
HACK VARIANT
(FEB178398, $3.99)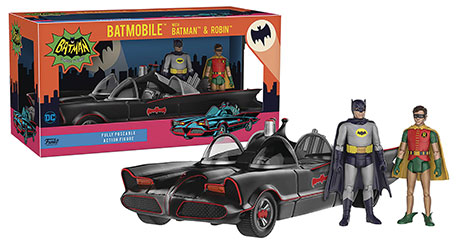 FUNKO DC BATMAN 1966 BATMOBILE VEHICLE ACTION FIGURE SET
(FEB178790, $49.99)
ALIENS MOTION TRACKER
PROP REPLICA
(FEB178596, $699.99)
PLAYMOBIL GHOSTBUSTERS
STAYPUFT PLAY-SET
(FEB178926, $19.99)
GREMLINS:
EVIL STRIPE PUPPET
(JAN178429, $199.99)
WONDER WOMAN:
'70S LYNDA CARTER
MAQUETTE
(JAN178992, $249.99)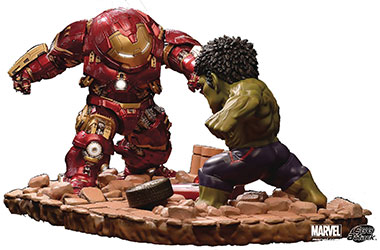 AVENGERS: AGE OF ULTRON EA-021: HULKBUSTER VS HULK
PREVIEWS EXCLUSIVE STATUE
(FEB178943, PI)
... and much more!

Flip through this week's full-color PREVIEWS Plus PDF!
Download this week's PREVIEWS Plus as a full-color PDF.